Want to get faster In four weeks? Of course you do!
Recently we put the call out via the Bicycling Australia Facebook page, asking who'd like to take our faster in 4-week challenge. After a deluge of enquiries we selected four perfect candidates – more about them and their inspirational stories soon.
Each of these riders has agreed to stick to a tough, 4-week programme. They'll be offering feedback & progress reports along the way. It will be fascinating and helpful for all of us to listen to their individual stories and learn from their experiences.
How You Can Get Involved
The good news is our 'Faster in Four Weeks' challenge is not limited to those four participants, not at all. Through an exclusive partnership with Zwift we'd love you to get involved as well!
Taking the challenge is simple. Provided you have a compatible smart trainer and a Zwift account, all you need to do is download the Zwift workout files you'll see further down this page. Upload them to the virtual training platform, follow the instructions, and start the workouts.
Don't think you have the time? The good news is this program involves 3-4 workout sessions per week of just an hour or less.
'Produce More Power When The Moment Counts'
Kevin Poulton, a specialist consultant who advised Bicycling Australia on the Faster in Four Weeks program, said it's ideal for the cyclist wanting to improve their ability to produce short, race-like efforts.
"Not only is it important to improve your speed over these high intensity efforts, but the ability to repeat these efforts is improved with this training plan," he said. "You will improve your power in closing small gaps in racing, or surging over short climbs on bunch rides."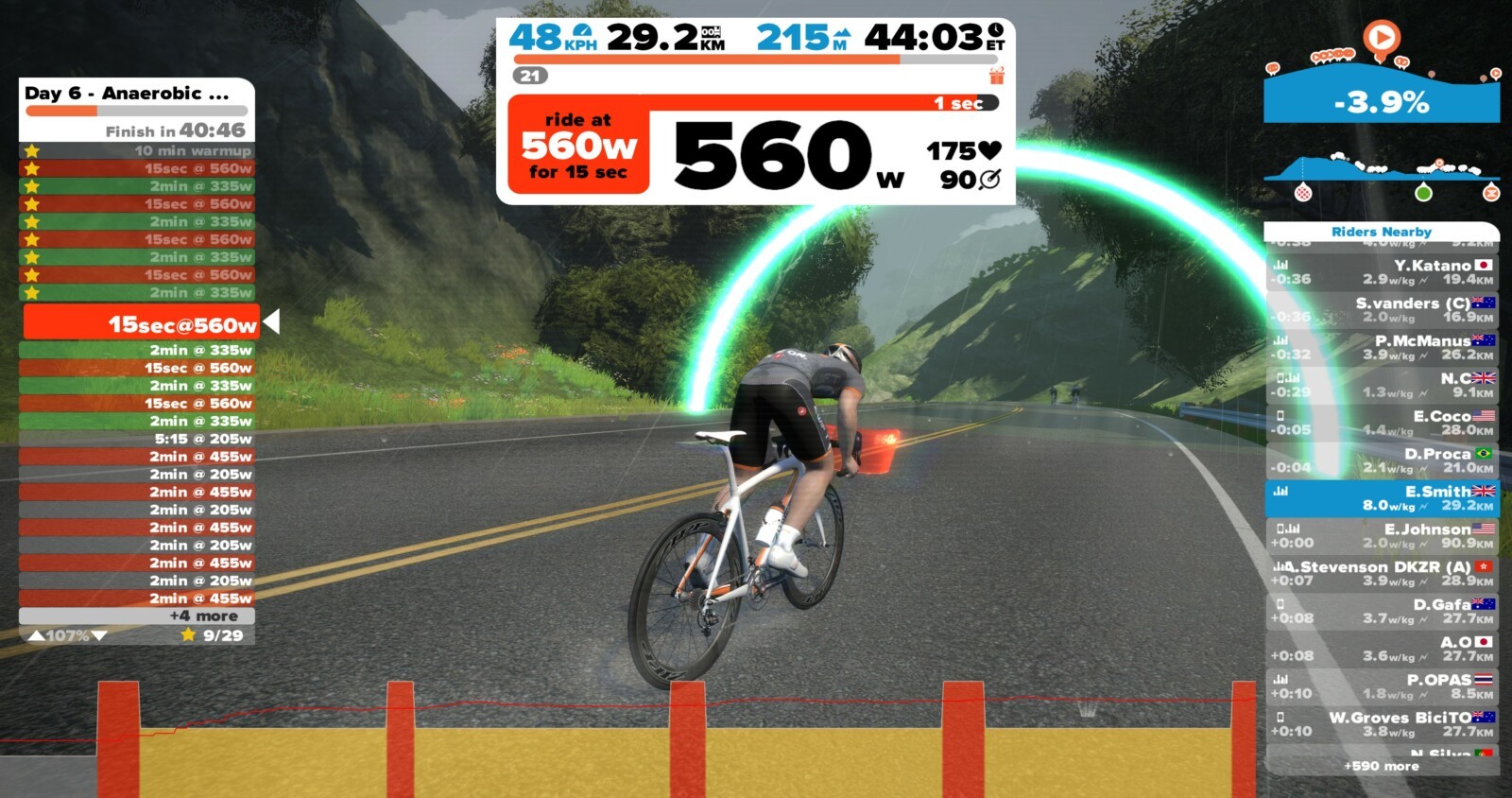 Poulton said by focusing on a range of Vo2max efforts with minimal recovery, participants will challenge this system to become more efficient.
"It will allow participants to produce more power and speed when the moment counts. Other sessions focus on improving your ability to produce speed from an already intense effort," he said.
"When the pace in the bunch is already high, being able to produce repeated high intensity surges above your threshold pace will allow you to stay at the front of the bunch while other riders lose contact. We improve this system in the training plan by riding at a near threshold pace and repeatedly dipping into anaerobic threshold power."
Fuel Up Before And After
Before commencing this plan, Poulton said, riders will need to have completed a reasonable amount of base training and be ready to add the finishing touches to fitness by focusing on speed and power.
"The Bicycling Australia Faster in Four Weeks training plan, involves high intensity training, he said. "So it's important to commence each session fuelled up and ready to benefit from the hard work."
"To improve your response to the sessions and recovery, don't forget to consume a good recovery meal within 30min of completing each session."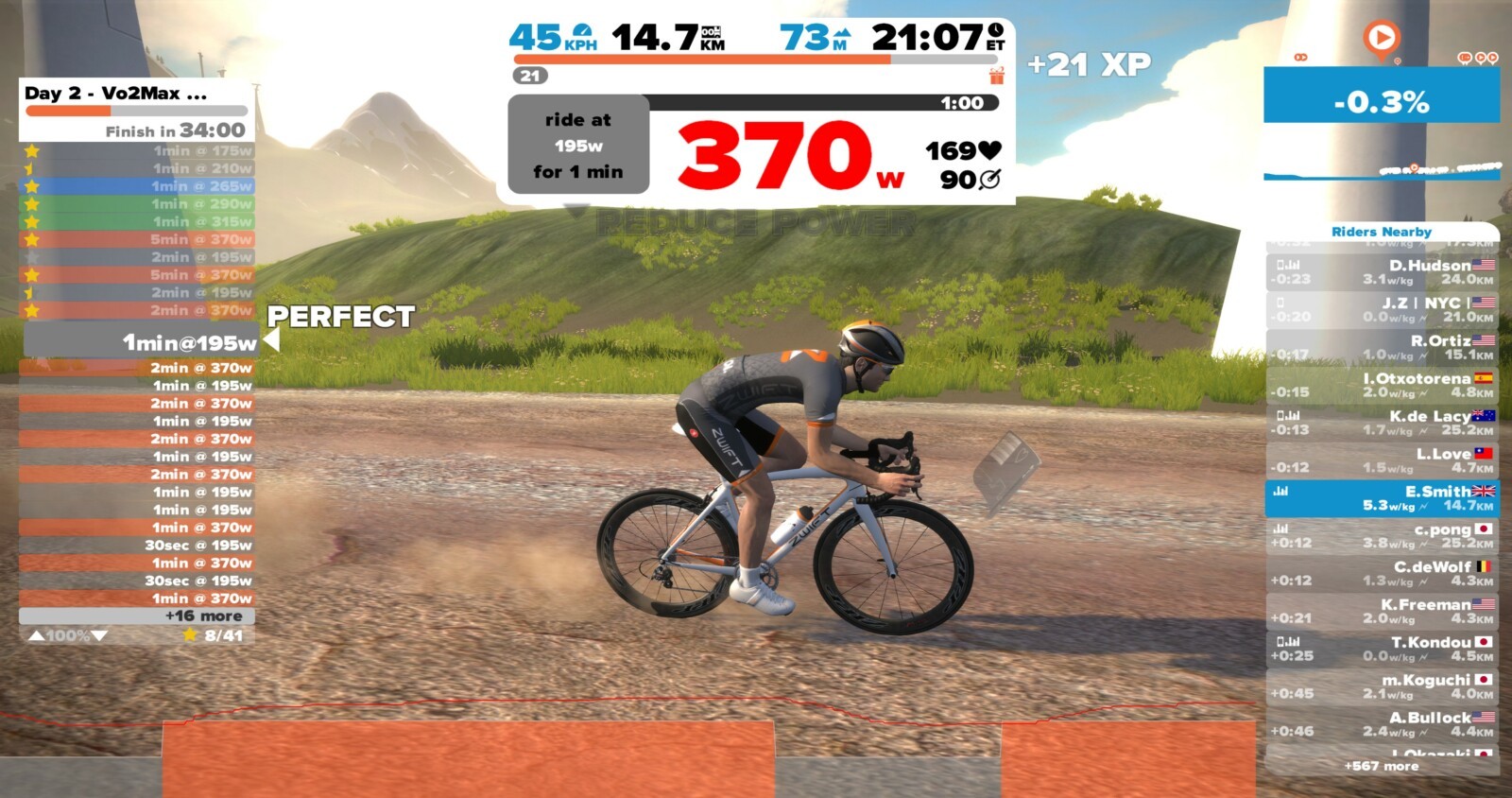 Instructions on how to add custom workouts to your Zwift account.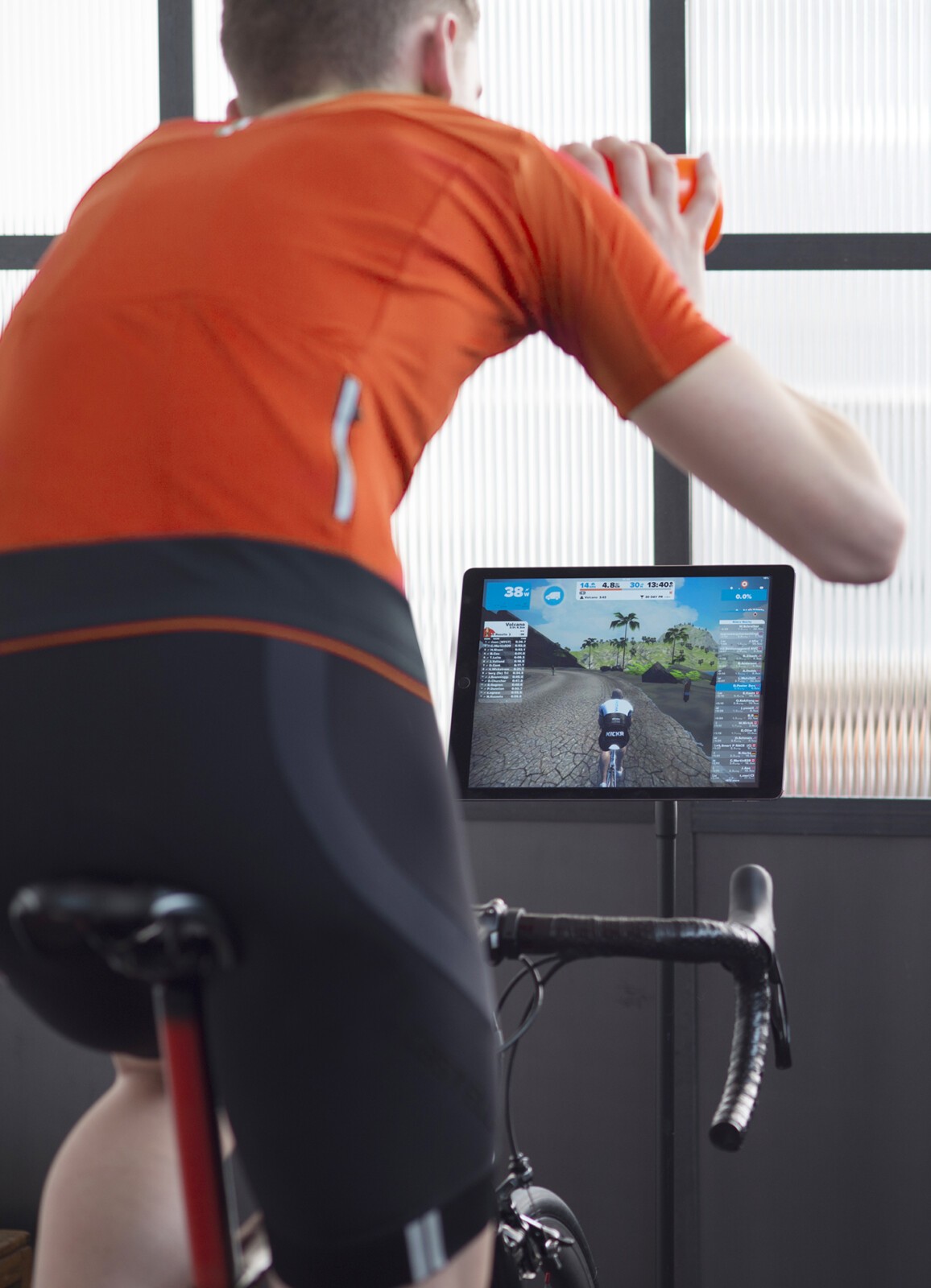 PC/Mac – Go to your DocumentsZwiftWorkouts folder, find the ".zwo" file. Any .zwo files you move to your DocumentsZwiftWorkouts folder will be added to your custom workouts menu the next time you launch Zwift.
iOS – Plug your device into your computer and open up iTunes. Click on your device in iTunes, then click "Apps" and scroll down to the "File Sharing" section. You should see Zwift listed, and it should have a "Zwift" folder. Click that, click "Save To," and save it to a location of your choice. Find the saved Zwift folder, and copy all the workouts you want into the Zwift/Workouts folder
Go back to iTunes, click "Add," and choose the Zwift folder with the new workout files. You'll want to "replace" the folder on the device with your newly modified folder. Click "Sync" to save the changes to the device. When you start Zwift, they will show up in your Custom Workouts section at the bottom of the available Workouts.
For further instructions on adding the workout files to your device click here.
It's sure to be an interesting and exciting month ahead – instead of losing a degree of bike fitness over this cooler time of the year, we'd love you to join the challenge and ultimately come out of winter an even stronger rider.
Any questions or comments? Have your say below. Other than that, we'll see you on Zwift … Ride On!