It's warming up and set to be a steaming 2023/24 summer. In this article a WorldTour team doctor offers his advice on training in the heat.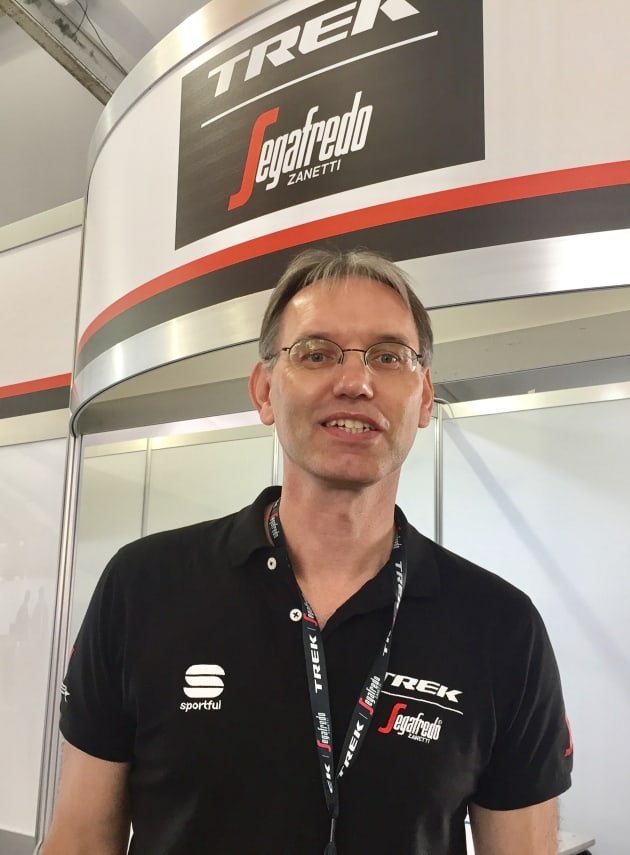 Dr. Ortwin Schäfer is Team Doctor for WorldTour team Trek-Segafredo. Here he gives us some fascinating insights into riders coping with the heat, be it during training or racing.
"Races such as the Santos Tour Down Under are often held in extreme heat," Dr Schafer told Bicycling Australia.
"To optimise performance during races undertaken in hot ambient conditions we follow some recommendations and strategies. For heat acclimatisation we had some consecutive days of training in the heat. Exercise-heat acclimatisation is essential for our riders preparing competitions.
"It is an early adaptation after few days and starting the main physiological adaptations. Effects of dehydration include bodyweight lost from sweating by up to 3% to 4%, reduced maximal aerobic power and endurance, compromised ability to regulate body temperature and the increased chance of overheating."
Dr Schafer said he strictly follows the main recommendations for hydration – that is, to start exercise fully hydrated (euhydrated).
1.5 L of fluid should be consumed for each kilogram of body weight lost …
"Maintaining fluid balance, or hydration, is an important factor supporting exercise performance in a hot environment," he said.
"We use simple monitoring techniques such as daily morning body mass and pre and post-exercise bodyweight,monitoring body mass losses."
Know Your Weight
Dr Schafer said after exercise the body needs rapid and complete recovery from excessive dehydration, so 1.5 L of fluid should be consumed for each kilogram of body weight lost.
"Best rehydration after exercise can be achieved only if the sodium lost in sweat is replaced along with the water," he said.
"Diluted carbohydrate-electrolyte drinks are best for fluid replacement, which also supply some substrate for the exercising muscles. Cold fluids can potentially enhance endurance performance when ingested before exercise. Cooling might help recovery from intense exercise."
Dr Schafer said depending on weather conditions and forecasts he also instructs riders to use external post workout methods such as cold-water immersion.
For more information on Dr. Ortwin Schäfer's research into nutrition & hydration you can read his blog on the Trek-Segafredo website.