Tributes for fallen cycling hero Mike Hall were held all across Australia on Sunday with heartbroken cyclists riding in memory of the ultra-endurance legend tragically killed on Friday morning.
From mass gatherings in Sydney, Melbourne, Adelaide & Brisbane to the image of a sole cyclist 'riding for Mike' in remote Cooktown, thousands paid their respects to 35yo Hall.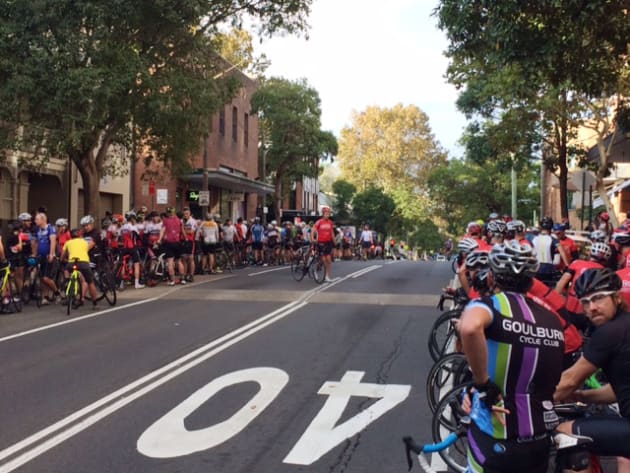 The Indian Pacific Wheel Race was officially cancelled soon after Friday's devastating news with numerous participants opting to end their race, fly home and attend one of the various tribute rides.
Other participants have decided to continue riding – some via the original IPWR route – others inching towards the finish line in Sydney via inland roads.
Rolling Tribute To Opera House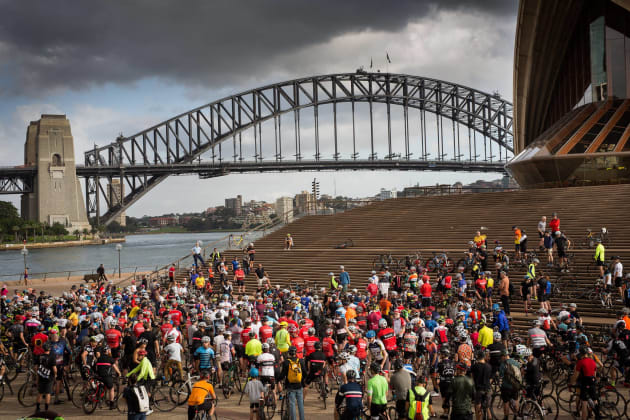 Popular around-world rider Juliana Buhring, who had started the IPWR for a second time after illness forced an initial abandonment, stopped riding in remote South Australia to make it to the Sydney Opera House for the tribute ride.
"Mike, we your fellow racers, together with hundreds of Sydney cyclists, have gathered here at the finish line to honour you with love and beer," she said on Sunday.
"You should see how many people are riding in your memory today. You have inspired thousands around the world. Legends like you never die."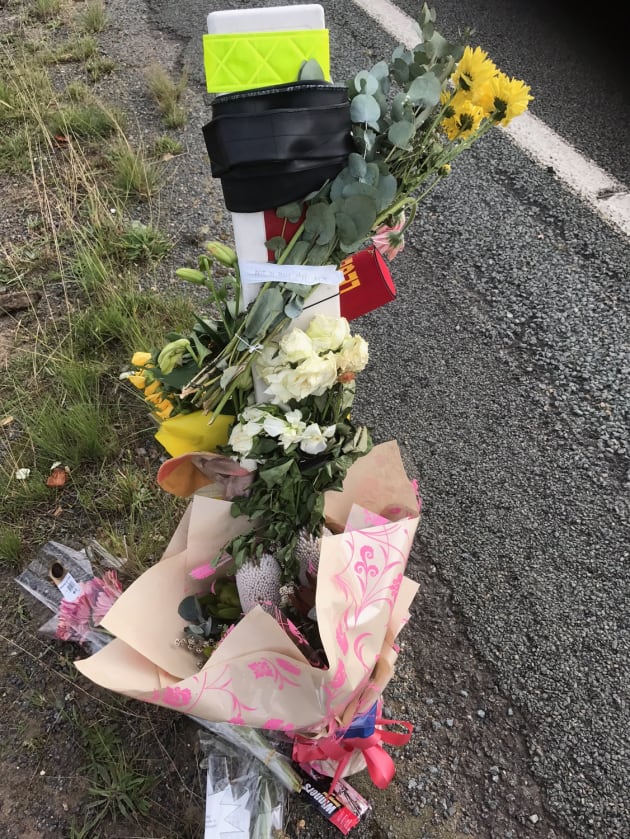 Fellow round-world racer Nathan Jones has diverted his Indy Pac route, instead opting for an inland ride to the finish in Sydney.
"We lost our hero," the 35yo US-based rider wrote to his Facebook page. "The chasm left behind is immense. We'll continue to strive for what we believe and know is true. He was the ambassador for our sport, dreams, and life itself. We will hold you in our hearts dearly forever Sir Hall."
Stefan Streich To 'Finish It For Mike'
Like thousands of others, Canberra-based cyclist and avid IPWR follower Graham Wilson was 'completely devastated' to hear of the death of Mike Hall on Friday.
Visiting the site of the crash on Monday morning, he said it was important to respect the decision participants had made – stop, or ride on for Mike.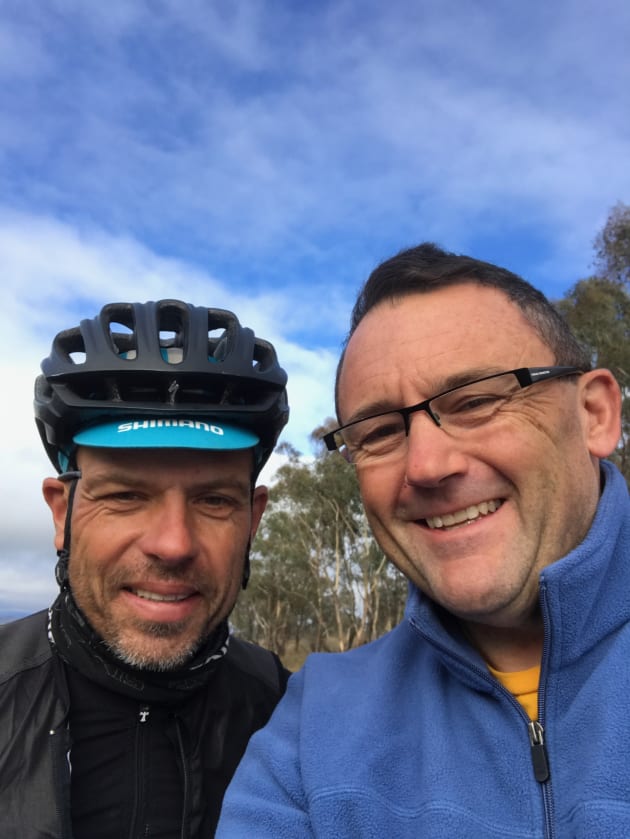 "Given it's happened on our doorstop in Canberra it's hurting that bit more," he said.
"Today was the first opportunity to go to the tragic scene an pay my respects. Driving out there I saw a bike rider in the distance. I saw the blue and white flag on his chest and realised it was Greek IPWR rider Stefan Streich."
"He stopped, we chatted alongside the road. We talked about what had happened and our feelings about the incident," Graham continued.
'Two Of Us On This Bike'
"He said the tragedy had spurred him on to make the finish. He said he's not just riding for himself but about riding for Mike. 'There's two of us on this bike now'," he said.
Opting to now cover 300km a day, Stefan said he'd decided to only ride in daylight hours.
"He's of the view its not worth the risk of pushing on at night, given the race has been been cancelled," Graham Wilson continued.
"He simply wants to finish for Mike and there are many others out there doing the same. It's there personal choice to continue – anybody and everybody should respect their decision.
Finishing, for them, is now a matter of honour. Those that have chosen to keep riding have an extra incentive to keep climbing or keep pushing on through the difficult times. Mike is still inspiring them – right to the end."
A gofundme page has been set up to deal with incurred costs. Check the link to support Mike Hall's family. https://www.gofundme.com/mike-hall
Feature Image Courtesy Of 'Fotografija By Ben Cirulis'