The ultimate accessory sport, literally hundreds of new cycling-related products drop each year. Here we take a look at what's caught our attention over the past few months.
The Bikepackers Guide To The World
If you're ready to take your bike riding to the next level, The Bikepackers' Guide to the World by Lonely Planet will help get you moving.
Featuring 75 long-distance cycling routes from around the world, including Australia and New Zealand, this new guide shows you the way to get off the beaten track, design a local tour or plan an even bigger two-wheel adventure to far off places.
Each route includes handy hints for the best type of bike to take, practical information on transport connections to and from each ride plus details of gear to take and when to go. Detailed topographic maps of each bikepacking route also help you visualise the ride and profile charts show you what to expect.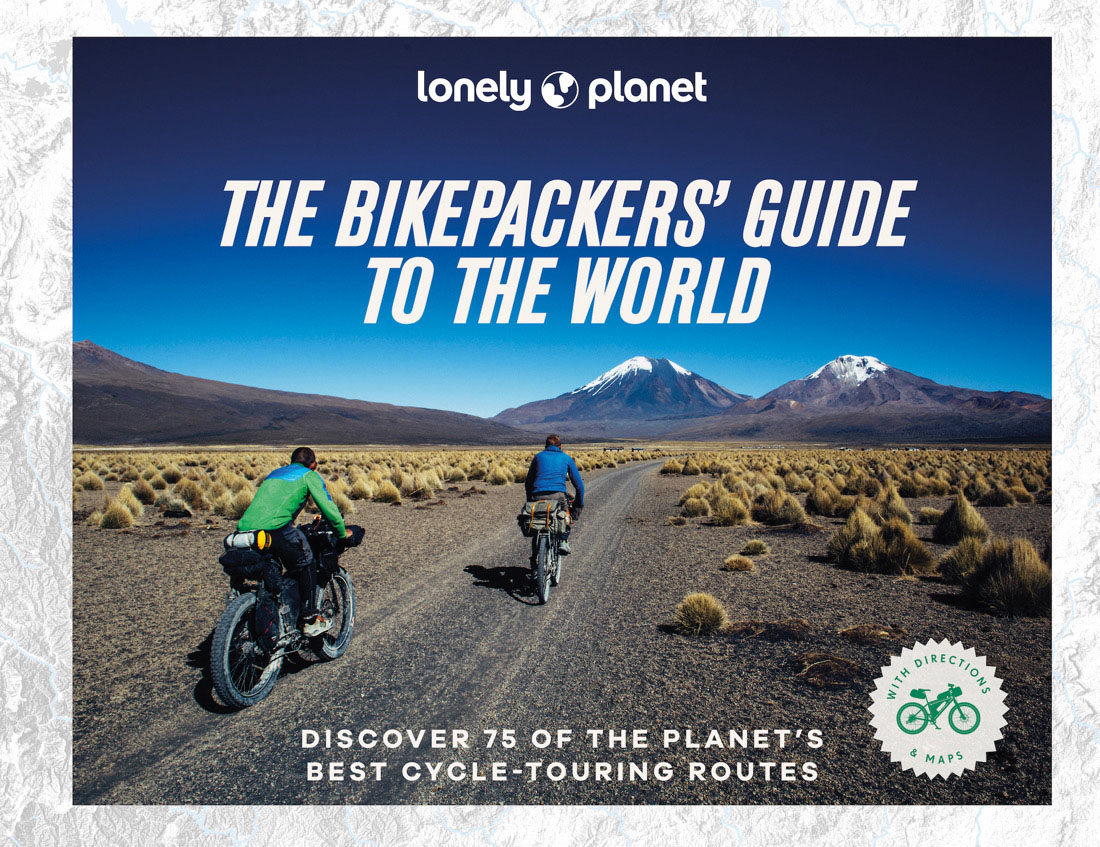 Gain the confidence to set off on a two-wheeled trip with The Bikepackers' Guide to the World by Lonely Planet.
Ask for it at your local bookshop or visit www.lonelyplanet.com
Schwalbe Bike Soap
Here's something new from Schwalbe, an interesting collection that piqued a lot of interest when displayed at the Tour Down Under.
It's a bike cleaning solution with a difference, and that difference is also its familiarity.
The Schwalbe Bike Soap kit includes a cake of soap – much like the one that's most likely in your bathroom right now – along with a soft-bristled bike washing brush that also looks like it would be great for the back.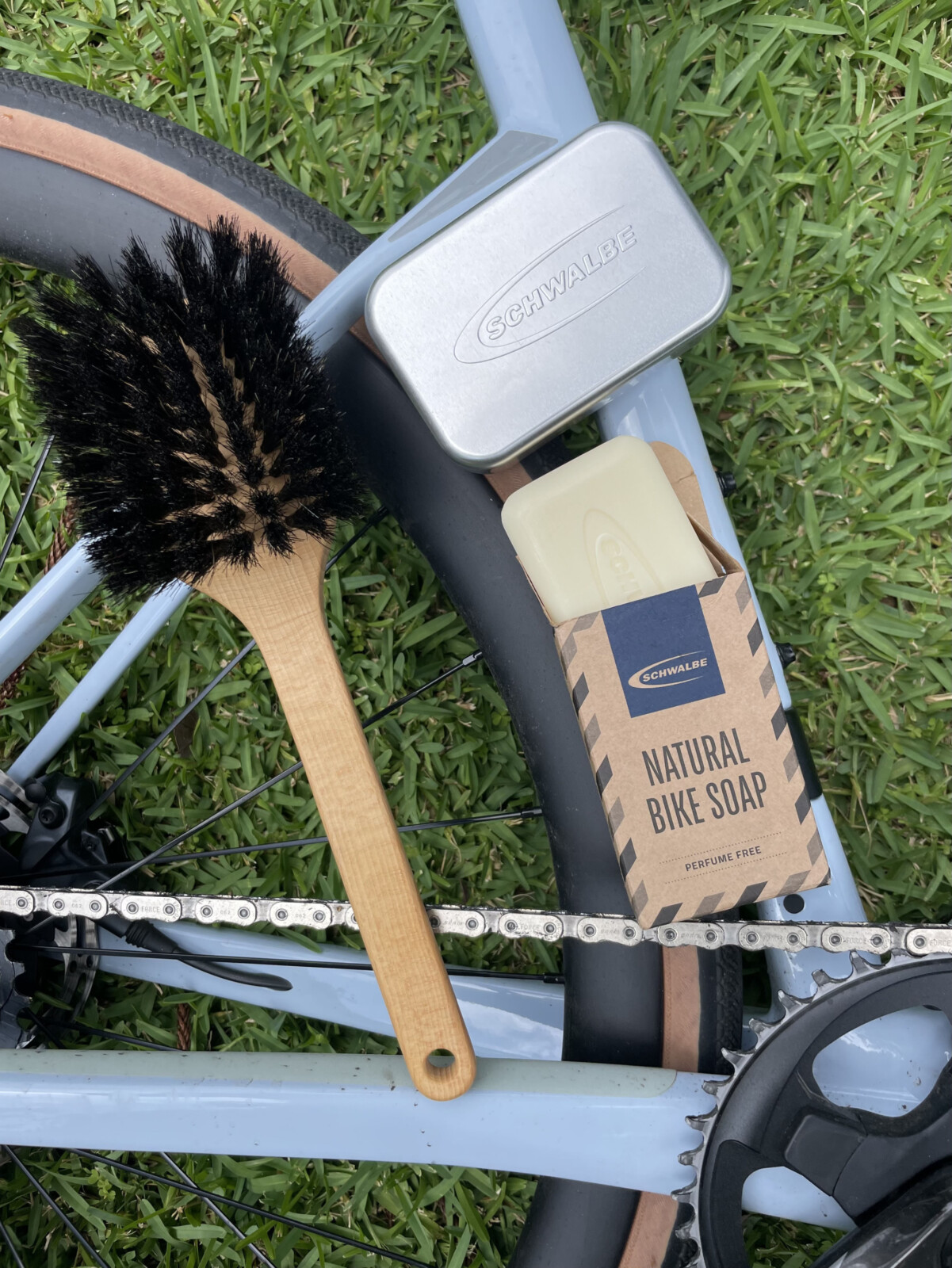 The soap lathers up nicely and cleans impressively. All natural and fragrance free, it follows the smart European trend of being 100% biodegradable and meeting OECD product guidelines.
Made in Germany, the soap has been dermatologically tested, is free of microplastics and vegan approved. Importantly, it cleans grime from the frameset without damaging paintwork or bike tyres.
The Schwalbe Bike Soap is presented in an embossed and fully recyclable tin can which helps with storage and keeping the soap clean.
Along with the soap, we've also been testing the timber-handled brush that features organic horsehair. Obviously you want to keep this clean and away from oil or grease (sprockets and the chain), but the brush has proven effective for lathering and cleaning the frame of our review gravel bike.
100% biodegradable natural soap
Excellent cleaning effect
No perfume and without microplastic
Lasts for up to 100 washes
Comes with horsehair brush
The Bike Soap Kit can be purchased from Schwalbe dealers – find your local dealer at www.bikebox.com.au
New GoPro Cameras
GoPro have recently released the latest version of the world's ultimate action camera, the HERO 11.
With three models in the range, there's the Hero 11 Black Creator Edition, the Hero 11 Black, and the Hero 11 Black Mini.
An incredibly versatile camera, we'll focus on the model many cyclists like to have under the handlebars, the Hero 11 Black.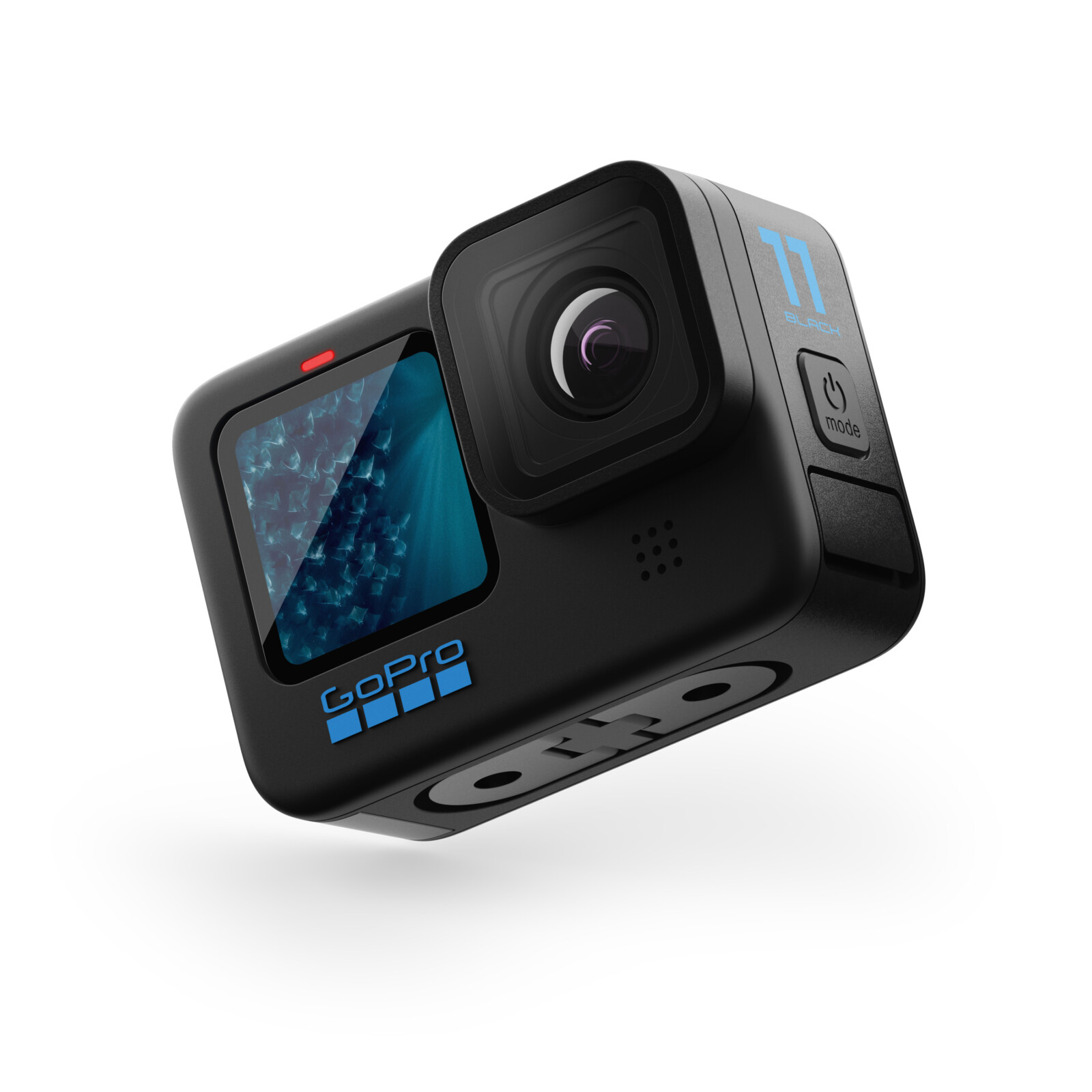 This latest incarnation offers a new larger image sensor for higher image quality. Still images are up to 24.7 megapixels and video quality can be set to up to 5.3K60 + 2.7K240.
A key point for cyclists is the smoothness of the videos, with the latest model upping the ante even further and now offering 'Hypersmooth 5' along with an auto image boost mode and horizon lock to help keep output level.
Video highlights can be automatically sent to a mobile phone – a great way to view or upload key points during your ride.
It's an impressive little unit, one that really makes you think "what will they add next?"
The latest GoPro Hero11 Black is currently available for $629.95 from www.gopro.com
Fixx ColdBrew Coffee Shots
Fixx Nutrition is a relatively small Australian company making major inroads into the global sports nutrition scene. Kicking off in 2016, Fixx quickly became known for natural products that helped prevent debilitating cramps. Following two years of extensive testing, their popular CrampFix range hit the shelves and has pretty well been the go-to muscle cramp remedy ever since.
Fixx also offer a wide range of other natural solutions to aide athletes and the one we've been recently using has quickly become an absolute essential.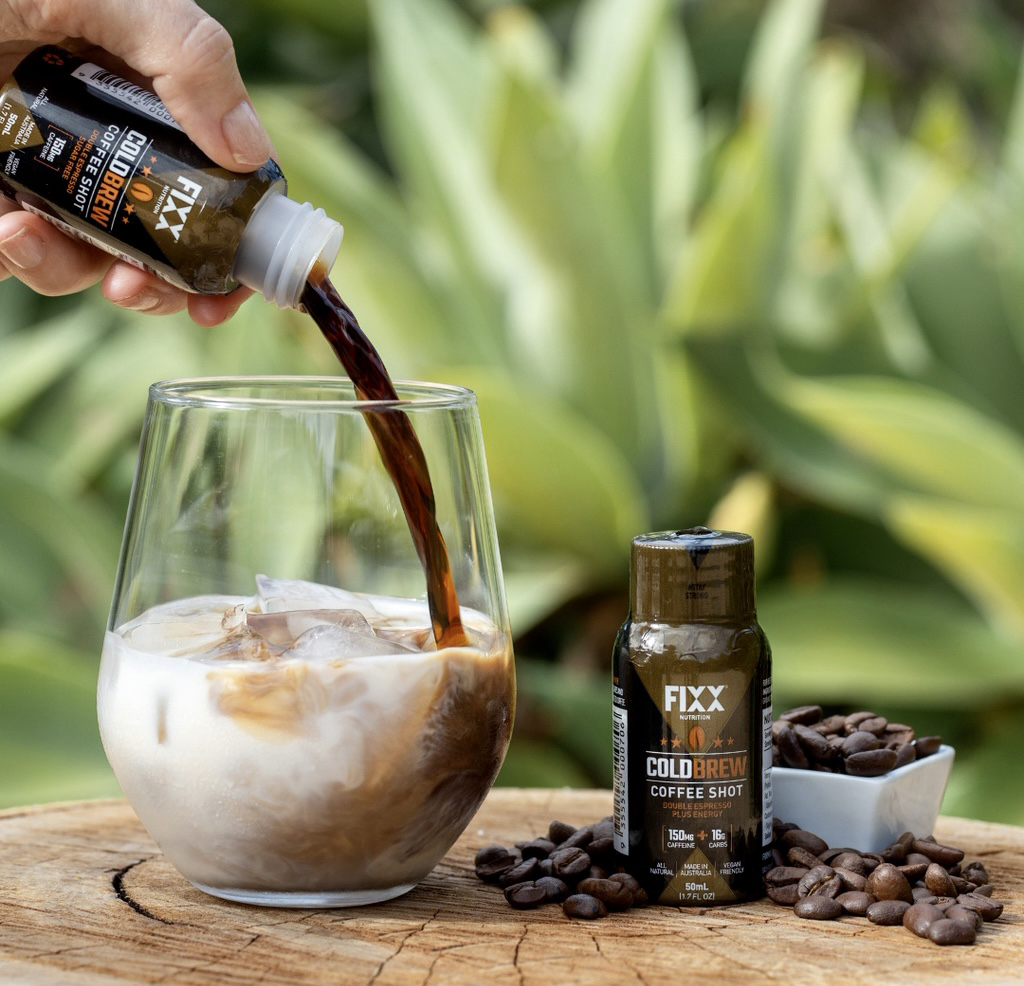 Containing the equivalent level of caffeine of two shots of coffee, Fixx Nutrition Cold Brew Coffee Shots are basically like having a barista in your handlebar bag or jersey pocket.
We've been using the straight Cold Brew; Energy Espresso, Mocha & Sugar-Free Espresso are also available.
Either throw back the bottle or sip half and save the rest 'til later, whichever way you take it this portable coffee fix offers a wonderful energy hit. It tastes great, helps keep you going, and is cost effective. We've been riding remote, out-of-town gravel trails with this lately and highly recommend it … nice one Fixx.
The Fixx Coldbrew shots are priced at $25 for a pack of 6.
To order or for more information visit www.fixxnutrition.com
Champagne Shoes From Shimano
If gleaming white cycling shoes were all the rage in season 2022, could classy champagne be the colour of '23?
In addition to the eye-catching champagne colouring, Shimano's new RC903S shoes feature new lower profile Li2 metal BOA dials and a new crossover lacing pattern for quicker micro-adjustments on the fly.
The RC903S shoes also feature the company's new heel cup with a smoother and more integrated appearance.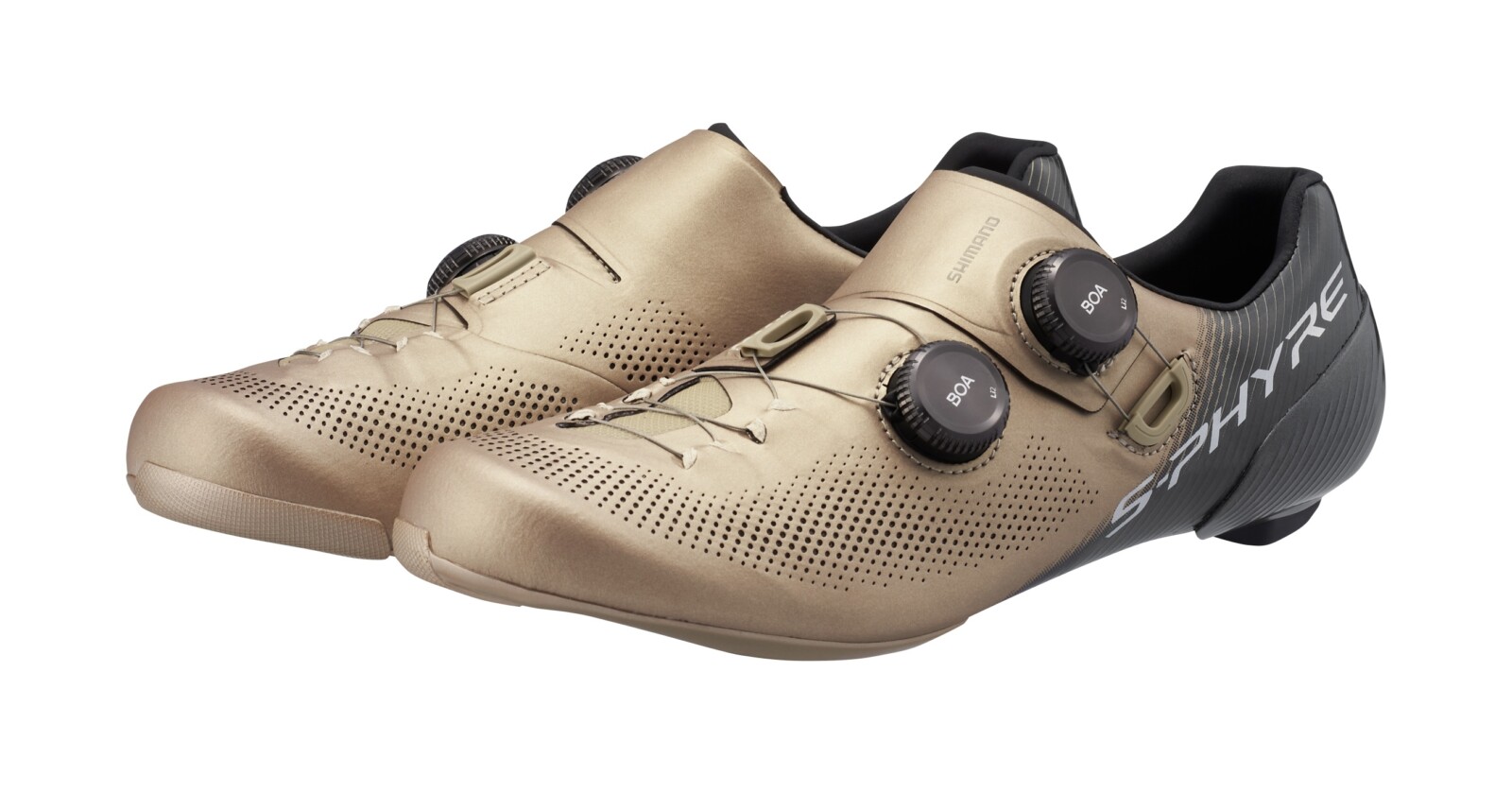 Shimano says the updated system will ensure a more snug and comfortable fit for amateur and professional riders alike.
The unique Dynalast shape delivers an expanded fit range to accommodate a wider variety of foot shapes and sizes, say Shimano. "The result is a new, secure, anti-twist, stabilising heel cup that optimises fit and foot stability, holding your heel in place to prevent movement during hard efforts."
The Champagne-coloured road shoes will be available from sizes 36 to 48, with half sizes from 37 to 47. The retail price in Australia is expected to be $649.95.
More at www.bike.shimano.com/en-AU
2023 Orbea Terra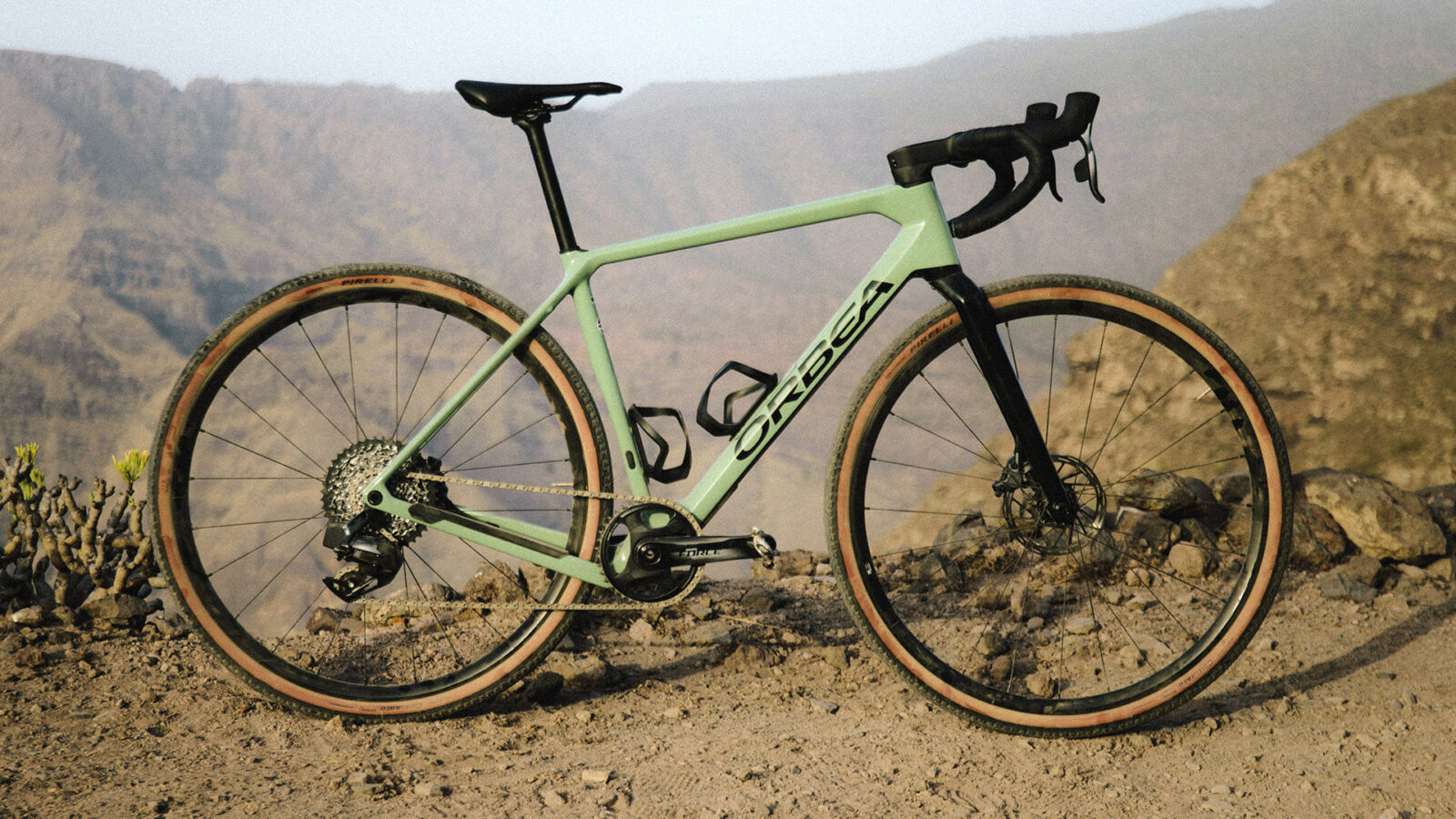 Looking for the ultimate gravel bike, and a platform that can be custom finished absolutely any way you like?
If you answered yes to that, read on. Orbea have launched their 2023 Terra gravel models, a range of versatile, go-anywhere alloy and full carbon offerings.
We took a close look at a full carbon Terra M30 while visiting the Bike Expo at the Tour Down Under Village in Adelaide.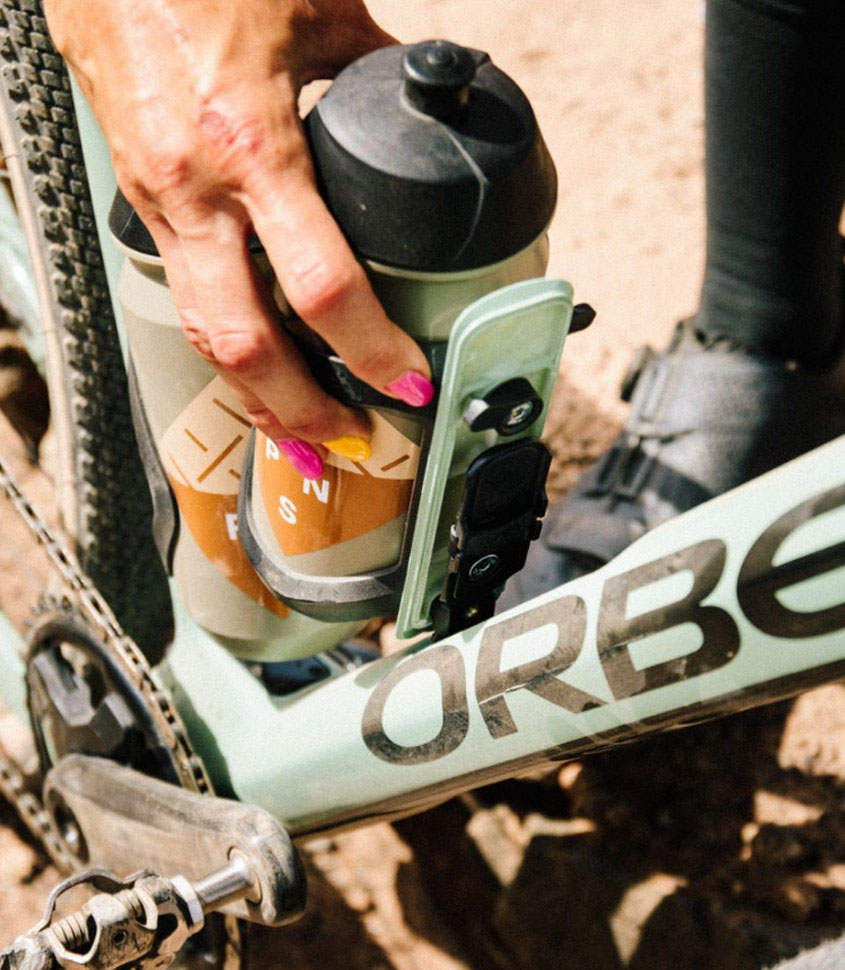 Custom finished in royal blue, the bike featured 700c x 45 tyres, Orbea's downtube 'Lockr' lockable storage compartment and integrated mounting points to allow you to fit bags, racks or guards to further customise the platform.
With unique gravel geometry and numerous frame, spec and build levels available, the Terra is proving popular on the growing gravel scene. Several Orbea models including a Terra will be on display at the upcoming Mudgee Classic on April 29/30.
For more on the bikes visit www.orbea.com or check www.bikebox.com.au for your nearest stockist.
Peak Design Phone Mount
So far as quality out-front mobile phone mounts go, cyclists are spoilt for choice.
Peak Design are manufacturers of what many say is the world's leading phone mount, with their Out Front Bike Mount offering a number of benefits including the ability to flip up to film the ride.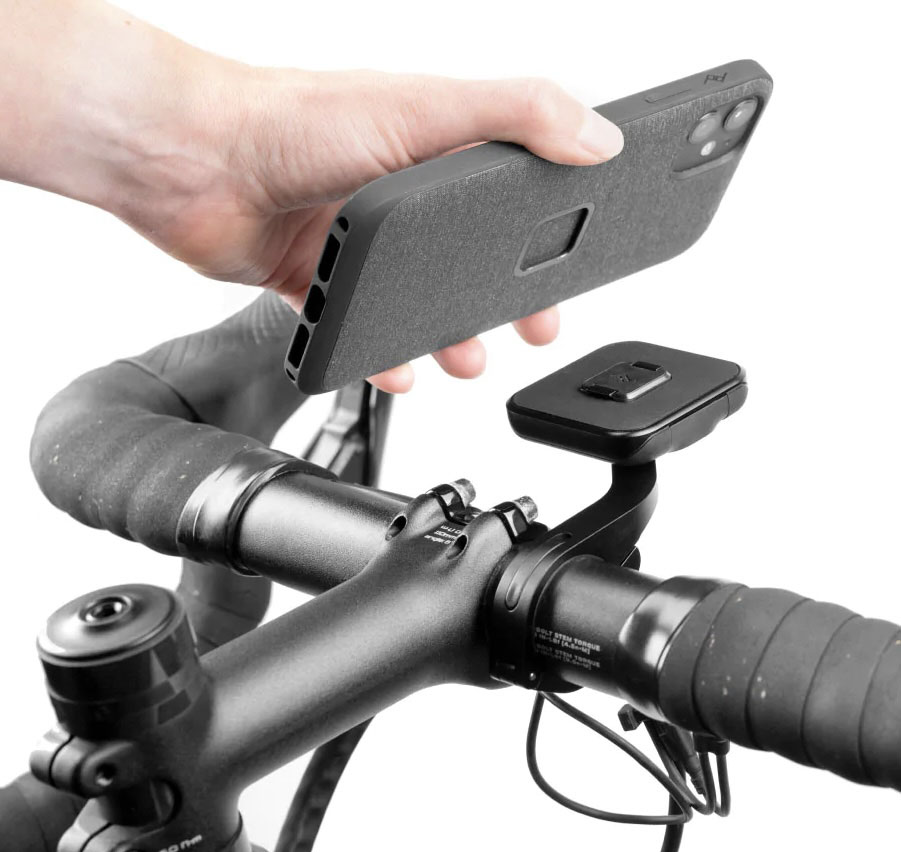 A two-part design, the mount is made of from ultralight anodised aluminium and the case attaches via the company's SlimLink magnetic/mechanical mounting technology.
An accessory mount is included and this allows the attachment of a front light or action camera. The kit also includes sizing collars to attach to various round bar diameters including 31.8mm.
A two-part kit, the Peak Design phone case is available for most iPhone, Samsung and Pixel phones. This slimline case features a square recess that locks into the out front mount plus various other Peak Design brackets, holders and accessories. Their website is well worth checking out, you can see it at www.peakdesign.com
Peak Design Out Front Mount $114
Peak Design Everyday Phone Case from $60
Fizik Gravel Shoes
Fizik's Powerstrap X4 are some of the Italian company's most versatile and practical gravel and adventure shoes yet. We have been riding a pair on the road, XC and gravel bike over summer 2022/23 and are super-impressed with the comfort, fit and finish of these shoes.
The core of the shoe is the Velcro 'Powerstrap' closure system which is simple yet very effective. Once secured on the foot the shoe remains that way until the ride's over and it's time to remove them. This overall fit and comfort is largely due to the ribbon style Velcro routing across and around the top of the shoe.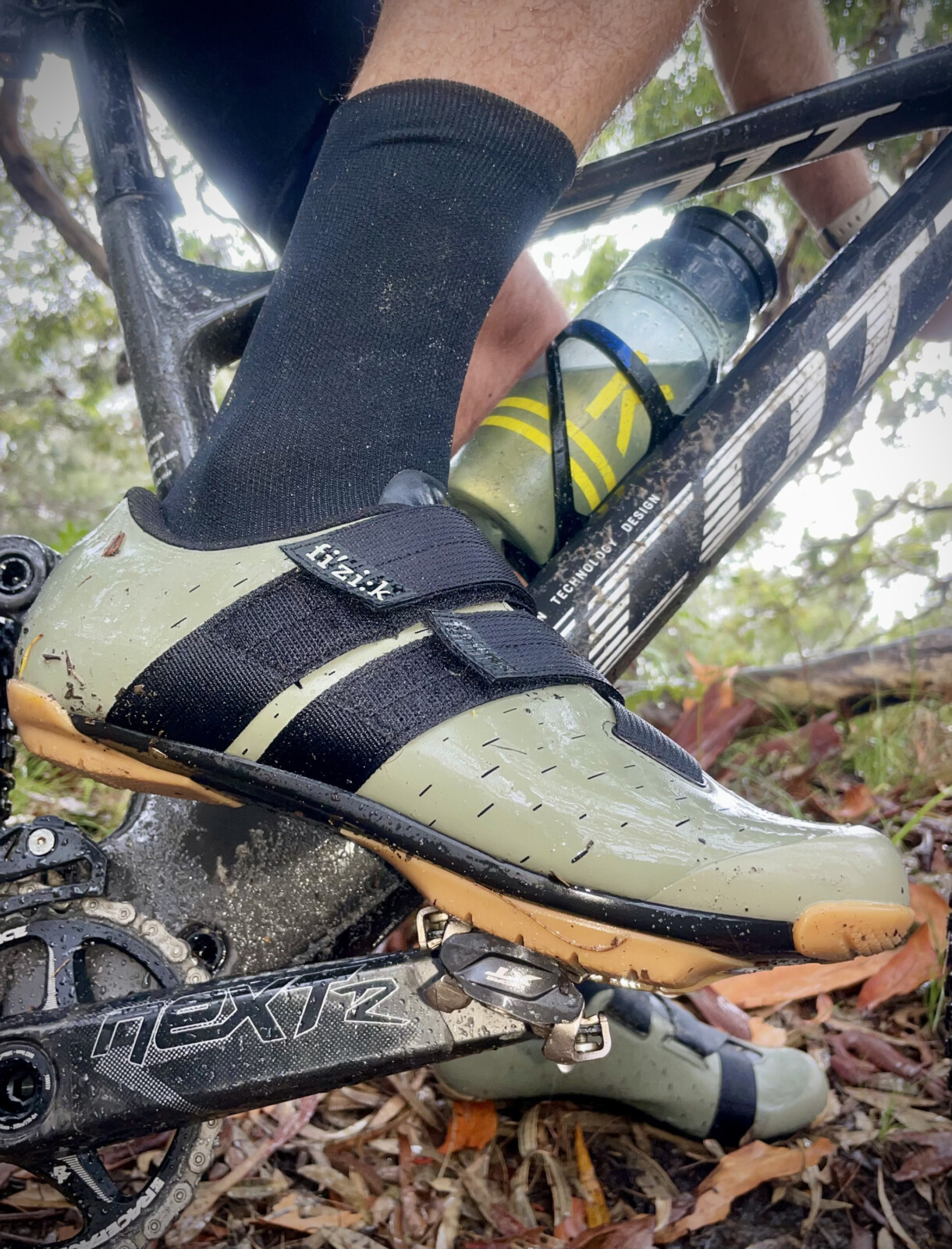 They feature a soft and quite luxurious looking leather upper, and a heavy duty nylon sole that incorporates a two-bolt cleat pattern.
We've found these shoes to be just as impressive off the bike as on. Walking – either into a cafe or during hike-a-bike while gravel or XC riding – is comfortable and delivers a feeling of sure footedness and security.
They fit true to size and Fizik offer a printable sizing chart on their website – just make sure you you print at 100%!
Overall, a versatile, comfortable and very impressive all-round shoe for gravel and adventure riders + XC MTB and bikepacking enthusiasts.
RRP $235
Ask for them at your local Fizik dealer or check at wwww.fizik.com
BMC Roadmachine X One
BMC's relatively new Roadmachine X is definitely one of the more exciting and drool-worthy new releases of the past six months or so.
A truly versatile offering, we are currently road-testing and reviewing a sky blue Roadmachine X One and that bike will feature in the May / June edition of Bicycling Australia Magazine.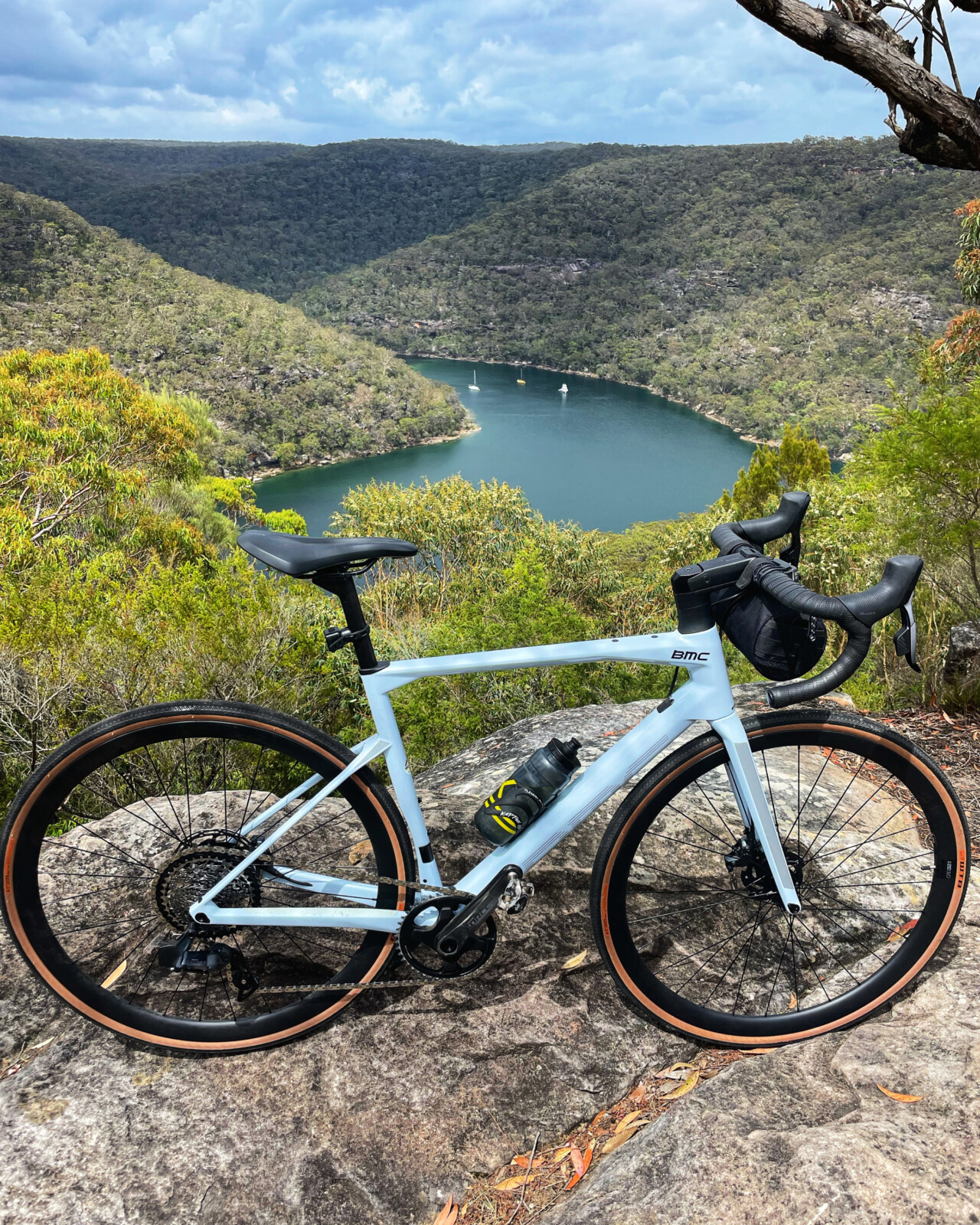 BMC's Roadmachine X seems to be natural successor to the companies much-loved GF01. With endurance geometry, 1x SRAM Force, and 34mm WTB tyres on BMC's CRD 321 carbon wheels, this is a capable, comfortable and great looking bike
One of the standout inclusions is the stem and its 20mm of shock-absorbing suspension. A partnership with US company Redshift, internal suspension is provided by two elastomers hidden in the body of the stem. The bike also features a Fizik Argo power style saddle as standard, and we've found this complements the suspension stem system. Together the stem and saddle help create an incredibly comfortable bike, particularly on big days out.
At a glance, this allroad bike feels just as home on a hilly, fast-paced bunch ride as it does on firm, crusher dust style gravel. It's a blast to ride and looks great in the sky blue colours!
The RRP is $8499. More at your local BMC dealer.
Ciovita Dri Release Under Vest
Big fans of the Ciovita range, this garment could be described as the total opposite of the company's unique cool-weather puffer vest.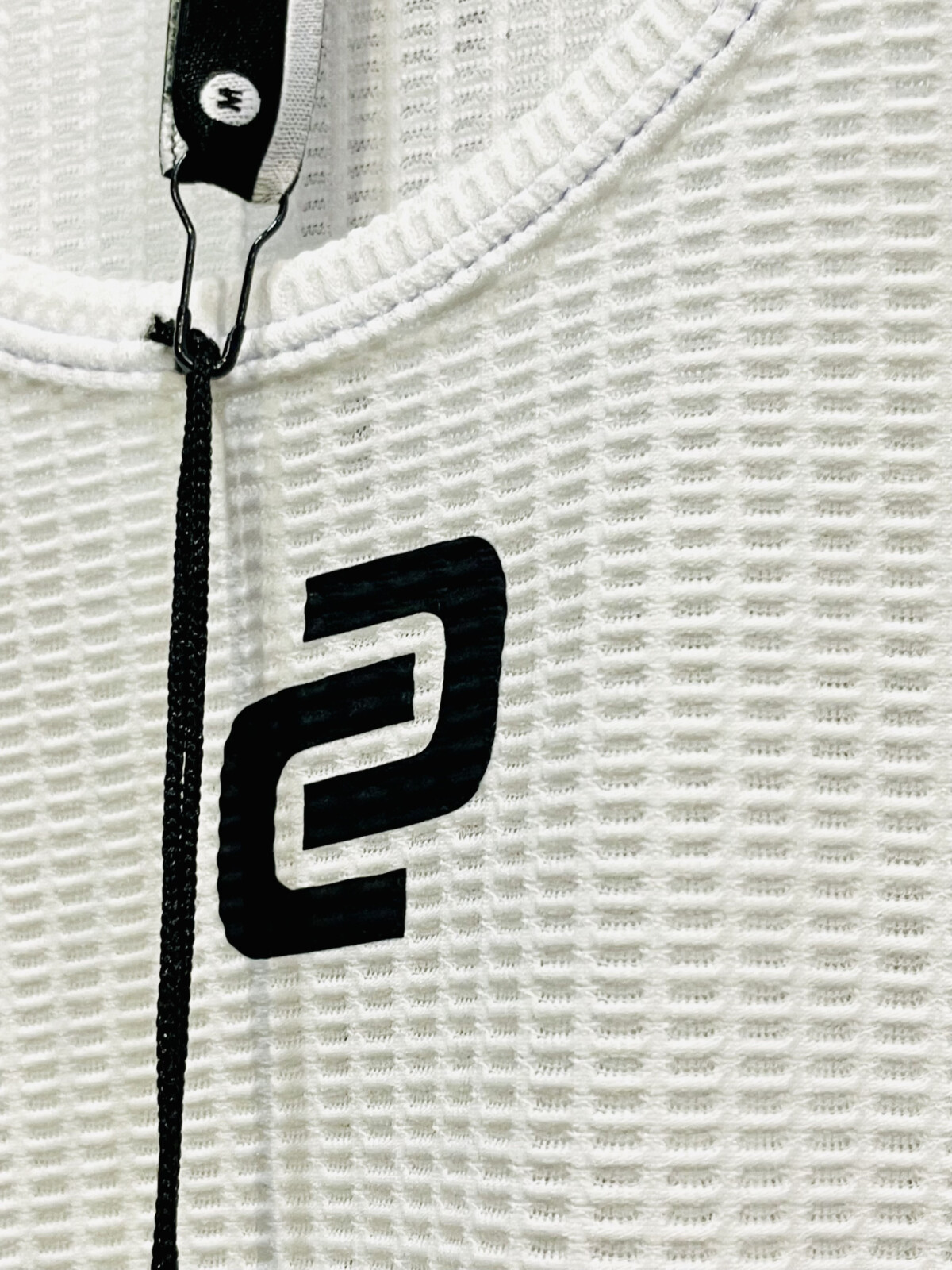 Surprisingly soft and lightweight, this base layer vest is constructed of a fine mix of closely woven together fabrics that, when spun, feel hollow.
The fabric mix is said to dry four times faster than cotton, and therefore helps wick moisture from the skin.
Incredibly lightweight to hold, we've been riding the vest in grey and can attest to its silky smooth finish and cooling effect when riding warm summer days.
Ciovita say the vest performs equally well in cooler conditions and we plan on combining it with the Apex Contego Gilet (yes, the infamous puffer vest).
We could go on forever about Ciovita, but the final word on this item is the fact it's constructed from recycled fabrics – a great advantage for us all.
Ciovita DriRelease under vest – $49
More at www.ciovita.com.au