Trek have released the 2018 version of its Émonda road bike with a frame that shaves 50 grams from the previous ultralight SLR model. Additionally, Trek have unveiled the all-new Émonda Disc, with additional tire clearance, better stopping power, and all-weather durability. This, they say, allows riders to go places previously unheard of aboard an ultra-lightweight road bike.
Lighter Weight, Improved Ride Quality
Since its release in 2014, Trek say the Émonda SLR has set the standard for lightweight performance. For the all-new Émonda lineup there's less weight, more stiffness and enhanced compliance that Trek claim is due to the use of "best-in-class 700 Series OCLV Carbon".
To complement the lightest Émonda ever, Trek have also unveiled the first-ever Émonda Disc. The new disc brake-equipped Émonda has wider tire clearance and allows for all-weather braking modulation, making it a unique and unrivaled race bike.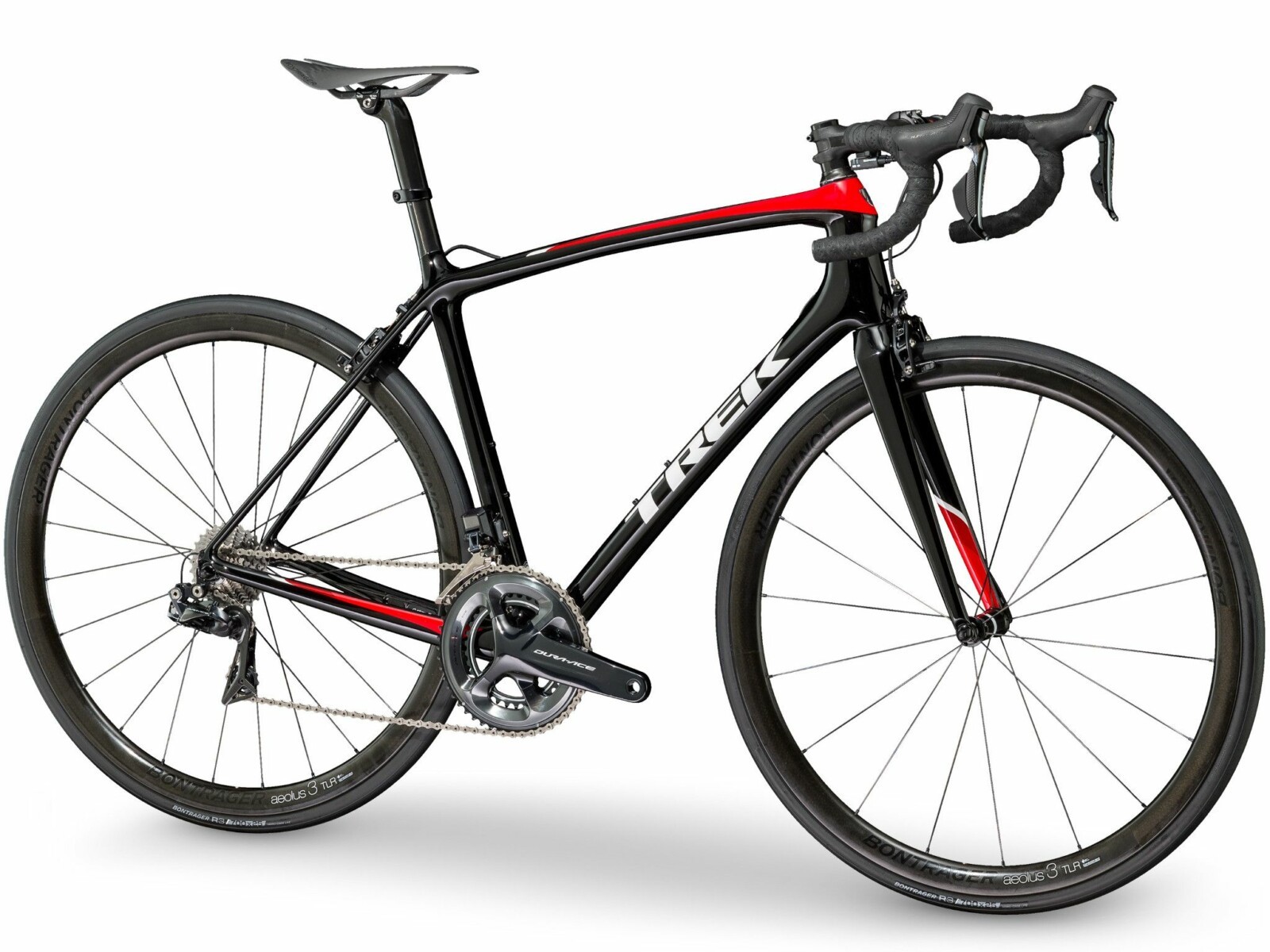 Where There's A Will
Cycling legend Alberto Contador lives by the motto, "Querer es poder." This phrase, which is stamped on Contador's top tube, means "Where there is a will there's a way." Trek engineers and designers adopted this mindset in improving Émonda and refining the existing production process. After extensive frame analysis, the R&D team changed the placement and construction of Émonda's composite layers through a focus on each strand of carbon.
The result is Size-Specific Ride-Tuned performance – trimming weight while simultaneously increasing stiffness and compliance.
The new Émonda SLR weighs just 640 grams to the previous SLR's 690, and the new Émonda SLR Disc also bests the previous rim-brake SLR, totalling 665 grams.
Pro Tested
Trek engineers gathered numbers through testing Émonda in the lab.
"But for performance and ride feel, we turned to those whose livelihood depends on it," said Trek.
"The riders of Trek-Segafredo evaluated prototype after prototype of the all-new Émonda, providing feedback to confirm that the story the numbers told held true even under the most demanding rides."
https://youtu.be/x-LhMcRnTMw
Every revolution needs a hero
Trek claim their all-new Émonda Disc models redefine the experience of riding an ultralight race bike.
"With additional tire clearance, increased stopping power, better braking modulation, and consistent performance in all conditions, Émonda Disc is much more than a race bike," say Trek.
"Flat mount disc brakes are more elegant, lighter, smaller, and cleaner than traditional disc brakes, making them right at home on Émonda. With Émonda Disc, we made available the world of gravel and adventure riding to those who prefer the feel of a classic race bike, revolutionising expectations of what a dedicated road bike can and should be."
The Émonda SLR features Bontrager Speed Stop Pro brakes, which are fully tunable, directly-mounted, weigh just 95 grams, and also allow for wider tire clearance.
SL With 500 Series OCLV Carbon
Émonda SL features much of the same technology that's offered with the SLR for better value – 500 Series OCLV Carbon for lightweight responsiveness and options for either direct-mount brakes or disc brakes to optimize stopping power.
Émonda SLR is offered in three models—SLR 9, SLR 8, and SLR 6—and a frameset in both H1 and H2 geometries, while Émonda SLR Disc is available in the SLR 8 Disc and SLR 6 Disc models plus a frameset.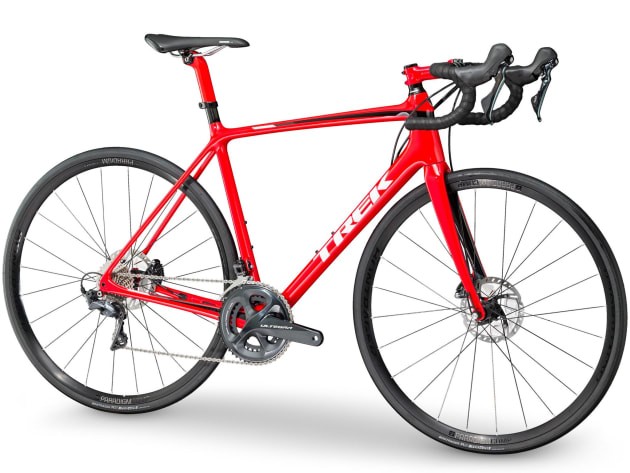 The Émonda SL now comes in five models—SL 7, SL 6 Pro, SL 6, SL 5, and SL 5 Women's—plus a frameset. Émonda SL Disc is available in the SL 7 Disc and SL 6 Disc models.
Aussie Pricing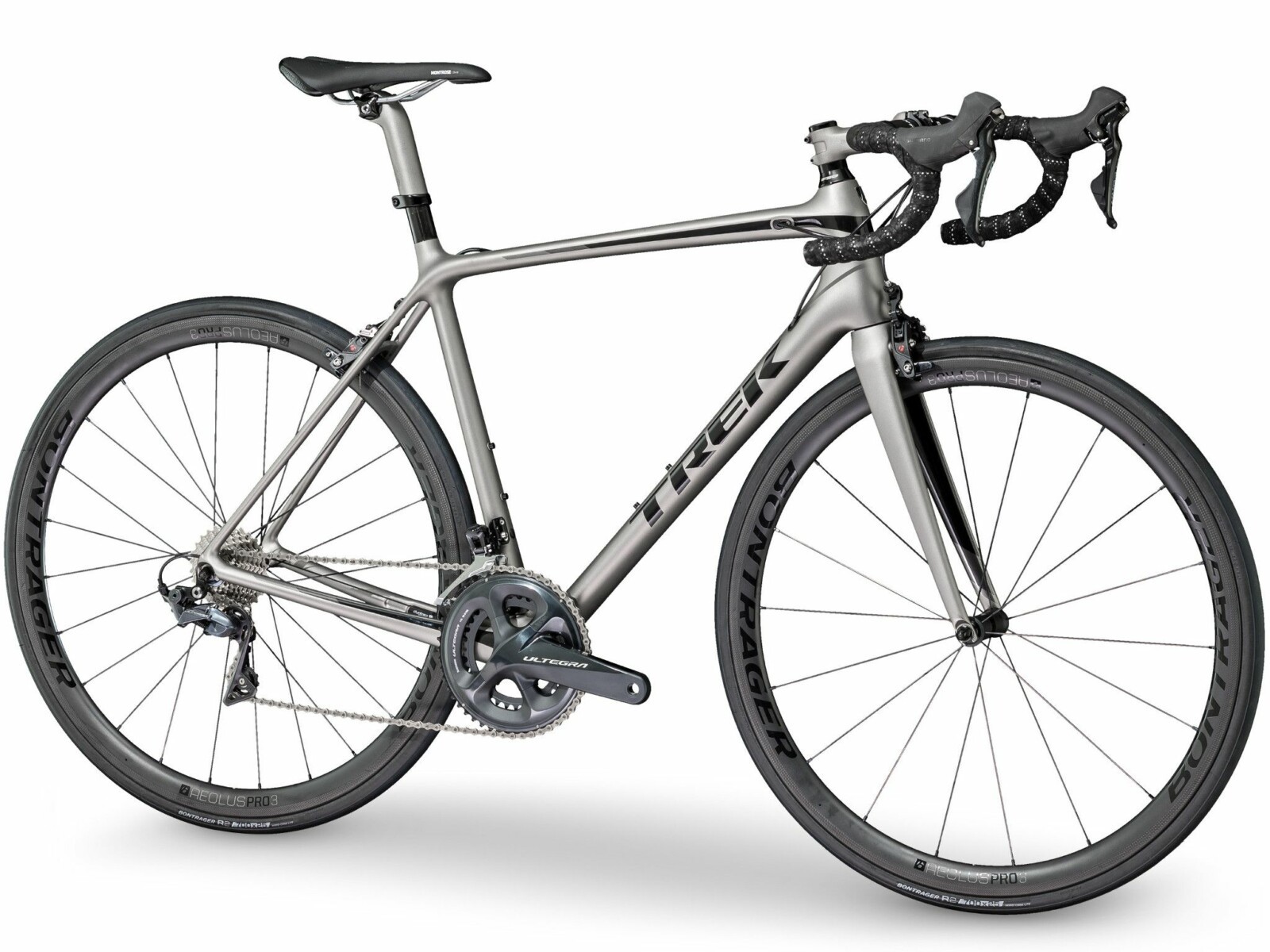 Emonda SLR 9 $12,999
Emonda SLR 8 Disc $9499
Emonda SLR 8 $8999
Emonda SLR 6 Disc $6999
Emonda SLR 6 $6499
Emonda SL7 $5499
Emonda SL6 Disc $3999
Emonda SL6 Pro $4499
Emonda SL6 $3499
Emonda SL5 $2499
Emonda SL5 Women's $2499