Rotor have officially launched their new 13T 1x hydraulic drivetrain, a system they say will offer a 'simplified and performance optimised shifting experience'.
Stating the 13-speed set up will suit multiple disciplines, the modular platform concept crosses Road, Gravel, Cyclocross and MTB.
Claiming that 1x 13 is a viable and logical alternative to traditional 2×11-speed, Rotor have pointed out that typical dual front chainring setups only actually offer a 14-speed effective gear range.
"Although the traditional 2×11 groupset has 22 theoretical gears, the effective gear range is 14-speed due to overlap of chainring and sprocket combinations," say Rotor.
"Combined with a wide choice of 1x chainring sizes (38, 40, 42, 44, 46, 48, 50, 52, 54) our 13s cassettes can match and improve gear range and gear steps of the traditional 2×11 drivetrains."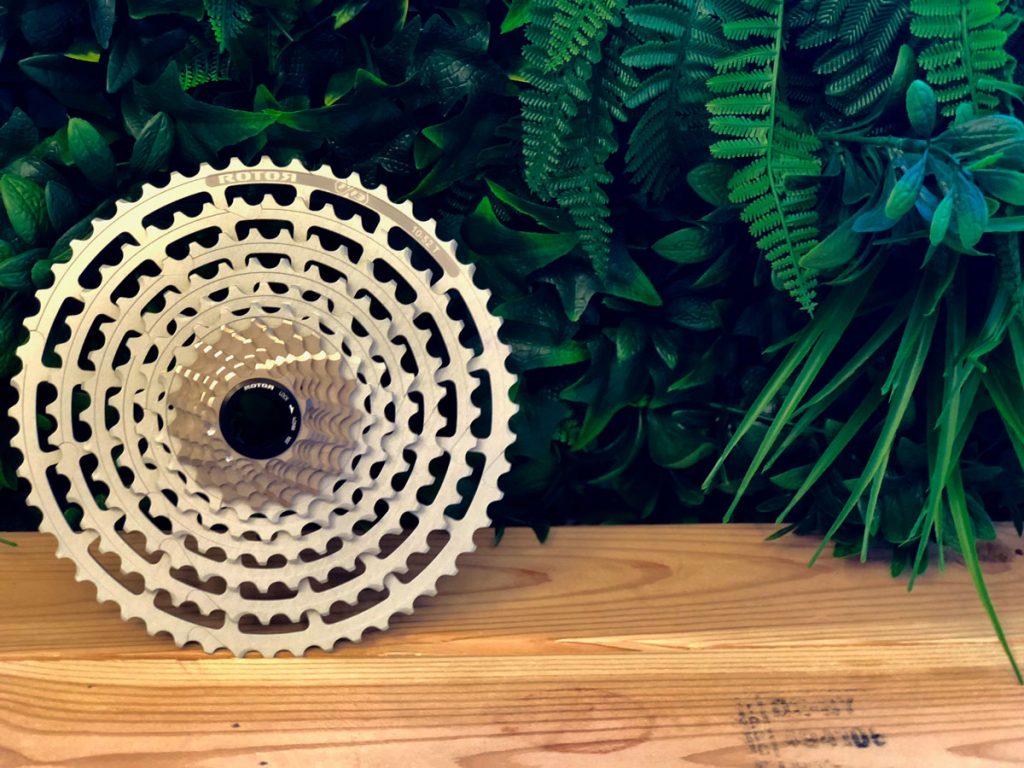 Rotor say the basis of their decision to focus on the 1x project is firmly based upon 'the unique aero design of the world's first 13s cassette' as pictured above.
"We have put the cyclist at the centre of our re-designed 1×13 transmission by analysing real user-data thanks to our sophisticated INpower power measurement technology," they say.
"Our engineers process the primary data in the fine-tuning of our drivetrain design to deliver the optimum cadence range and the best possible cycling experience."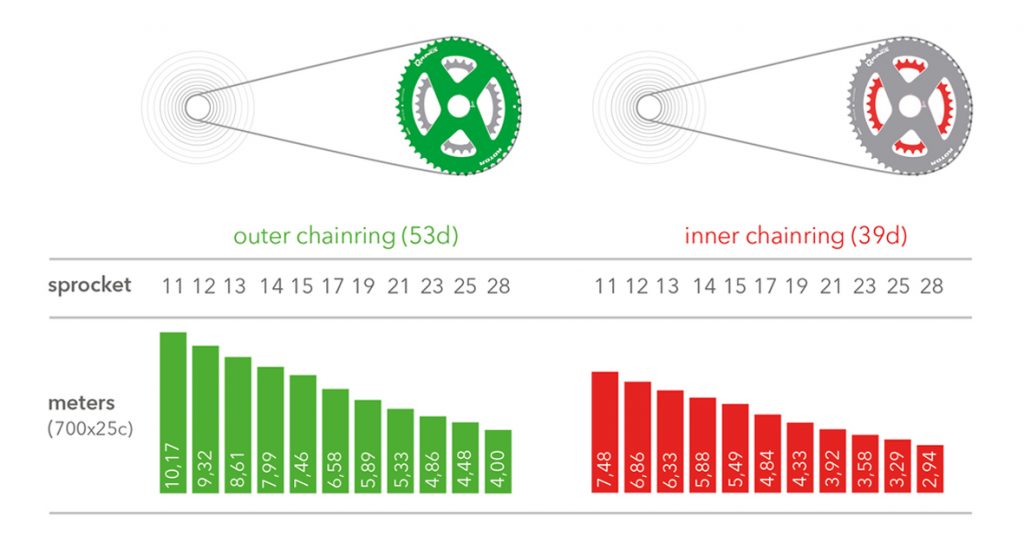 Rotor claim the 1x 13-speed system offers several unique benefits including –
Simplified shifting
Bigger gear range and more gear choices compared to existing 1×11 and 1×12 setups.
Unique 1×13 modular platform concept fits different cycling needs with the choice of shifters, cassettes, optimised direct mount chainrings and cranks.
Lightweight
Simplified 1x chainring without front derailleur means reduced weight and mechanical complexity with improved aerodynamics.
They also say the hydraulic actuation benefits include –
Maintenance free: Install, Bleed, Forget. No cables to replace, no batteries to charge
Lighter than battery powered and mechanical systems
Hydraulic technology with proven reliability.
The company willl offer four different cassettes sizes to accommodate the different spectrum of riders: 10-36, 10-39, 10-46 and 10-52.
Rotor say the 1×13 platform brings a real alternative to the classic 2×11 drive trains and have compiled the following tables comparing the 13T system to a classic 2×11 (53/39 & 11-28) drive train.
Total Range Equivalence Tables: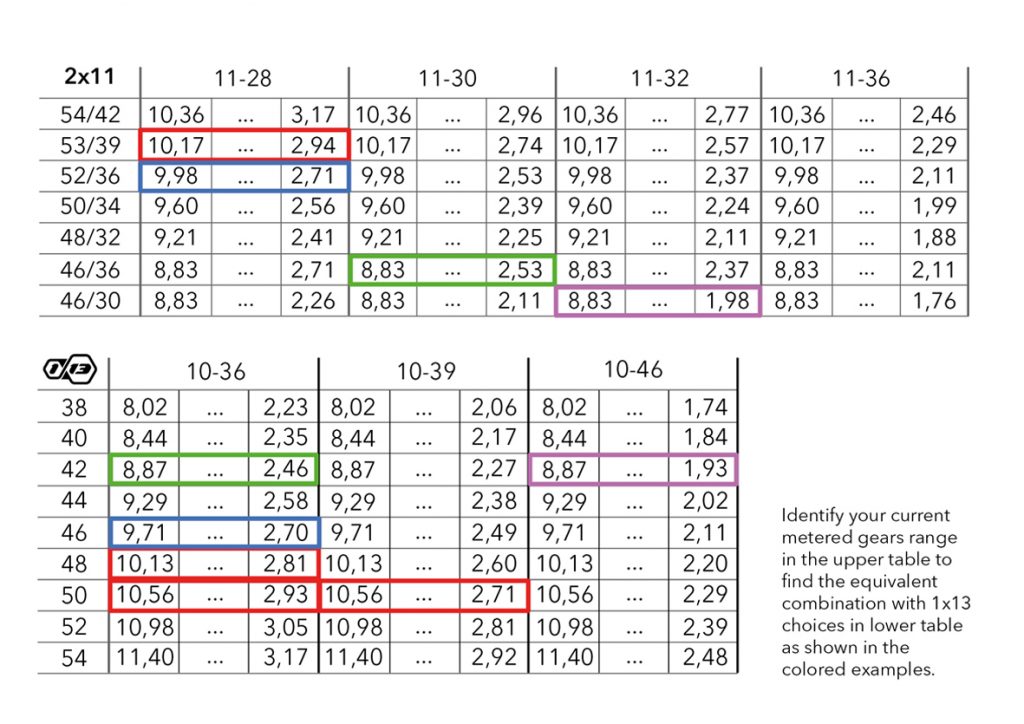 Pricing & Availability
Rotor's Australian distributor is Groupe Sportif, with Guy Thompson from the company saying the groupset will be available from April.
The 13-speed groupo will be available in a number of kits – each will include a wheelset (taking into account other maker's wheelsets will not accomodate the wider 13-speed hub as yet).
Approx. Australian pricing is –
1×13 Ultimate Performance 1×13 Groupset Kit 2Inpower (Power Meter + Carbon wheels) $7,800
1×13 Super Light 1×13 Groupset Kit Super Light (Carbon 13-sp Wheelset) $5,900
1×13 Adventure 1×13 Groupset Kit (Alloy 13-sp wheelset) $4,500
To pre-order visit https://rotorbike.com/catalog/default/1×13-groupset/rotor-1×13-kit.html