It was late in the afternoon of yet another warm Adelaide day, the South Australian sun was hanging low over the city in the foreground and sparkling Southern Ocean in the distance.
We were up at Mount Lofty, one of Adelaide's premier and most popular landmarks. A popular destination for cyclists, that ever-familiar sound of free hubs spinning and cleats unclipping filled the air as the next group of riders arrived at the top.
Scanning Mount Lofty's endless vista is a fascinating experience, especially for a visiting cyclist. I was there with good friend and long-time local Davin Harding, who pointed out all manner of points of interest – destinations we'd previously been, places we were going on the next day's ride, and areas earmarked for future exploits.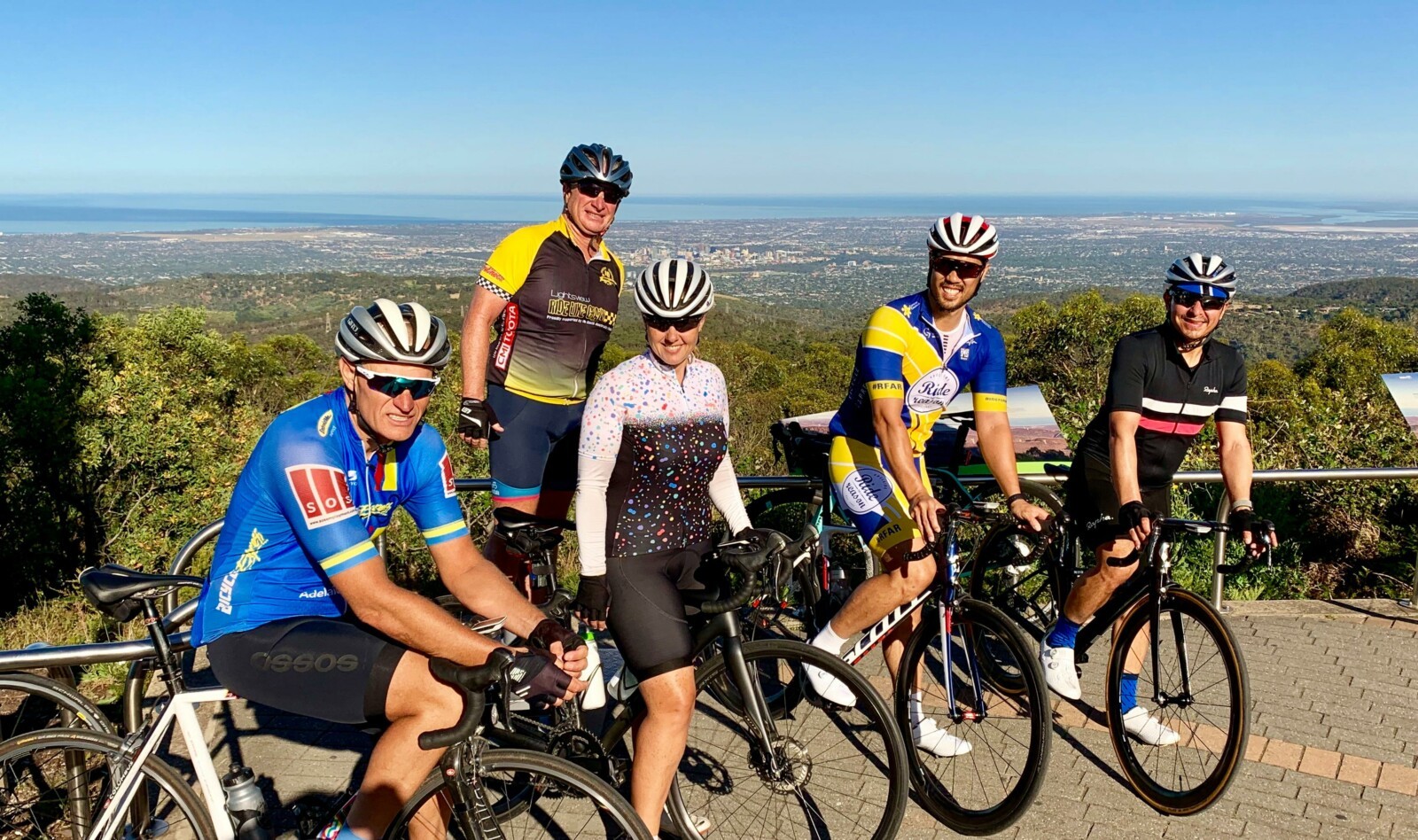 Around 8am the next morning we were sipping coffee at a quaint little cafe in the stunning McLaren Vale region. Just a couple of hours ride from Adelaide, the majority the journey can be made via dedicated bikeways.
"We could be in Europe," I said to Terri Reeves, keen cyclist and Marketing Manager of Bike SA, as we left the village of Willunga and embarked on a glorious ride along the Shiraz Trail, a bikeway that weaves its way through endless glistening vineyards.
Davin, other cycling friends and I were there with Terri and the team from Bike SA as part of a familiarisation of the stunning Fleurieu Peninsula region, a magical area for cycling that takes in some of South Australia's most breathtaking coastal and country vistas.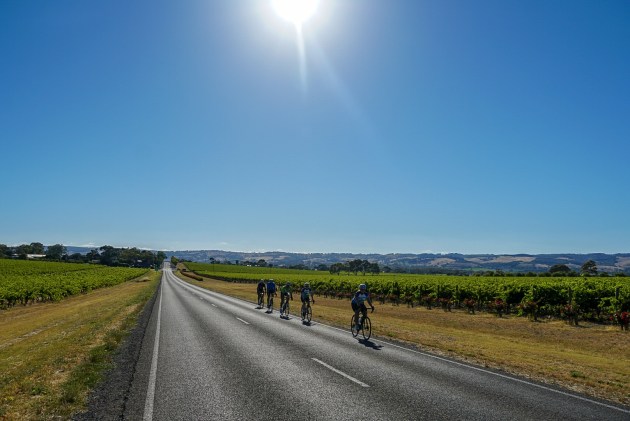 "How good is this place!" I said to Terri as we turned off the trail and enjoyed that early morning ride. We traversed long straight roads, lined with vines, and punctuated by gravel driveways leading to ever-tempting cellar doors.
"It's incredible isn't it," she replied. "We really are very fortunate to have this all on our doorstep."
After riding through McLaren Vale we headed south, taking in many of the highlights of Bike SA's forthcoming Velo Vino Cycling Tour, a fully hosted and all-inclusive trip, intricately organised by the state's peak advocacy and cycling promotion organisation.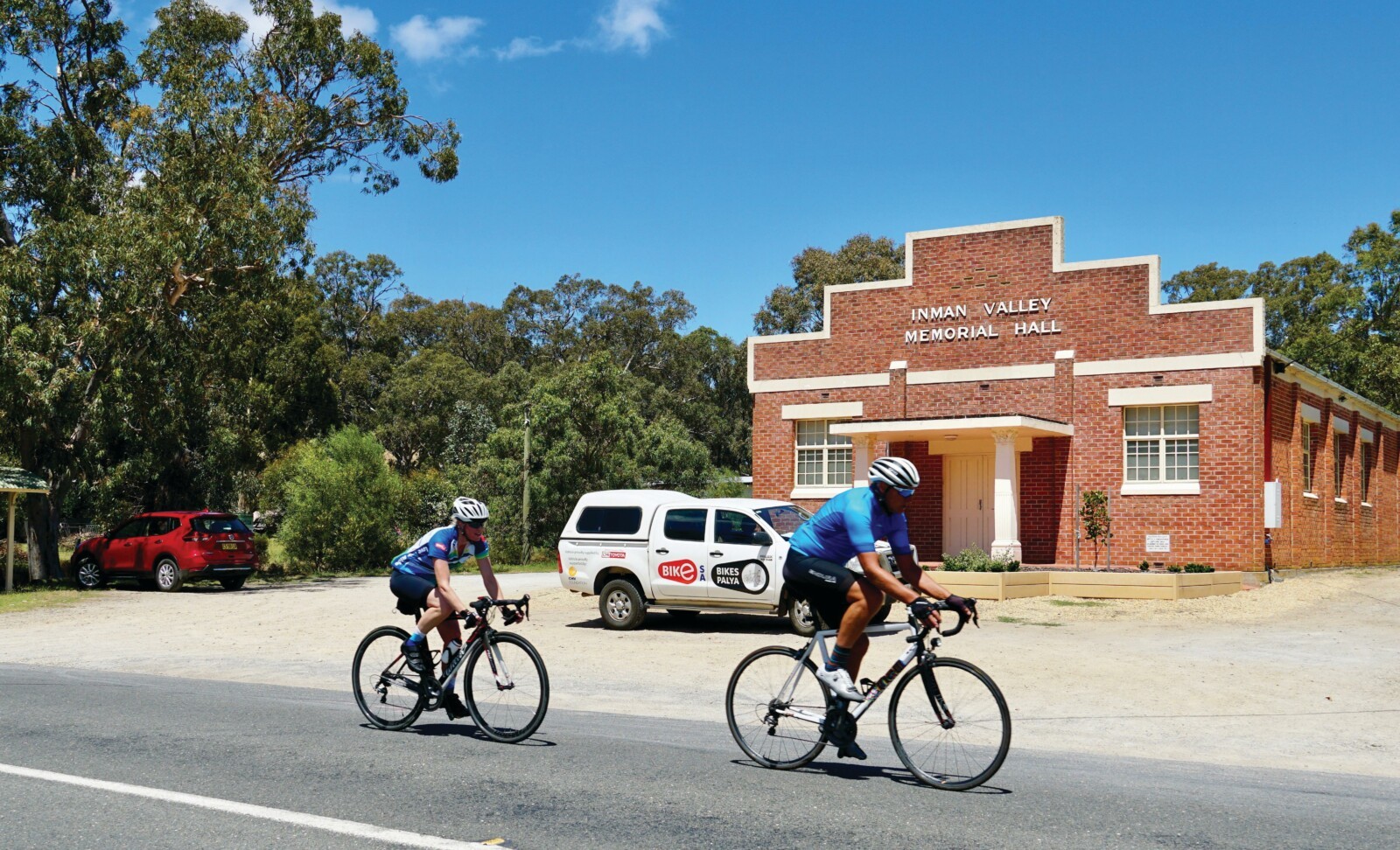 Later speaking with Christian Haag, Chief Executive of Bike SA, we asked more about the not-for-profit peak body's wide-ranging work.
"We are about promoting cycling in all possible ways," he told us. "From the free city bikes and hire schemes, through to day-to-day advocacy, to education and providing bikes for regional communities."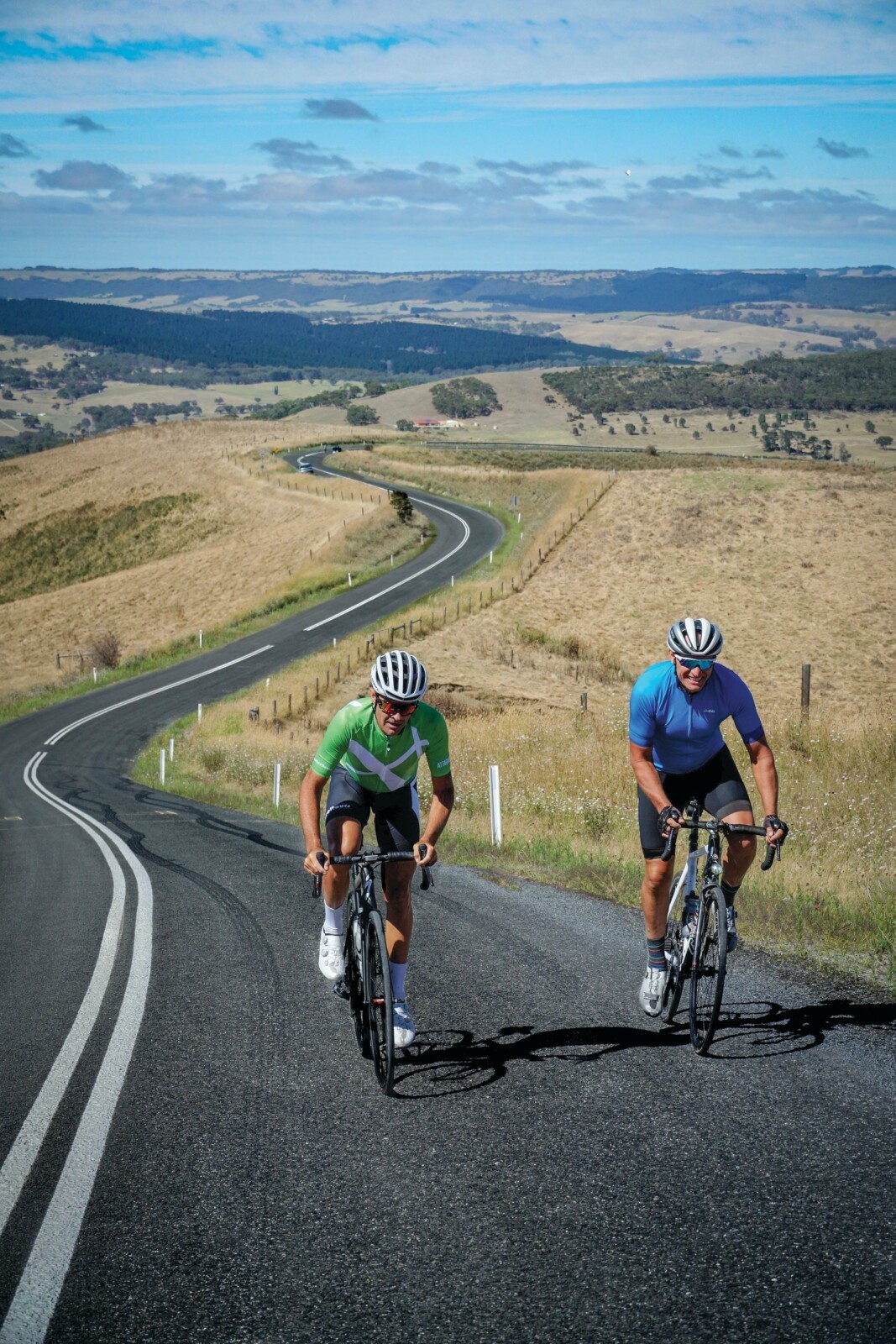 "Events are also a major component of our work – Bike SA have been running events for so long, the team is very good at what they do and really enjoy being a part of the trips."
"Pretty much everything is taken care of on tour," he continued. "Accommodation, food, drinks … all the riders have to do is turn up and ride," he said.
From a tourism point of view, Haag said South Australia was gaining increased exposure to outdoor enthusiasts thanks to the Tour Down Under.
"It's obviously a world class event and is definitely starting to make a positive impact on the local cycling tourism market," he said.
"The TDU has really put South Australian cycling on the map. As a flow on from that our various events give visiting cyclists the opportunity to explore the region by bike not just in January but at other times though the year."
Fleurieu Dreaming
Back to the Fleurieu and Davin, Matt Wells and I found ourselves in the Inman Valley, atop a hill, and in front of us one of the most breathtaking roads we'd ever seen. From there we enjoyed the country lanes, considerate local drivers, and scenic sites as we rode to coastal Victor Harbour. Leaving Victor it was on to the absolutely stunning Port Elliot where we followed the coast, each of us gobsmacked but the endless ocean views.
Lunch was at the legendary Flying Fish Cafe – once of the venues carefully selected for the Velo Vino itinerary – where we enjoyed some of the most succulent and fresh seafood imaginable.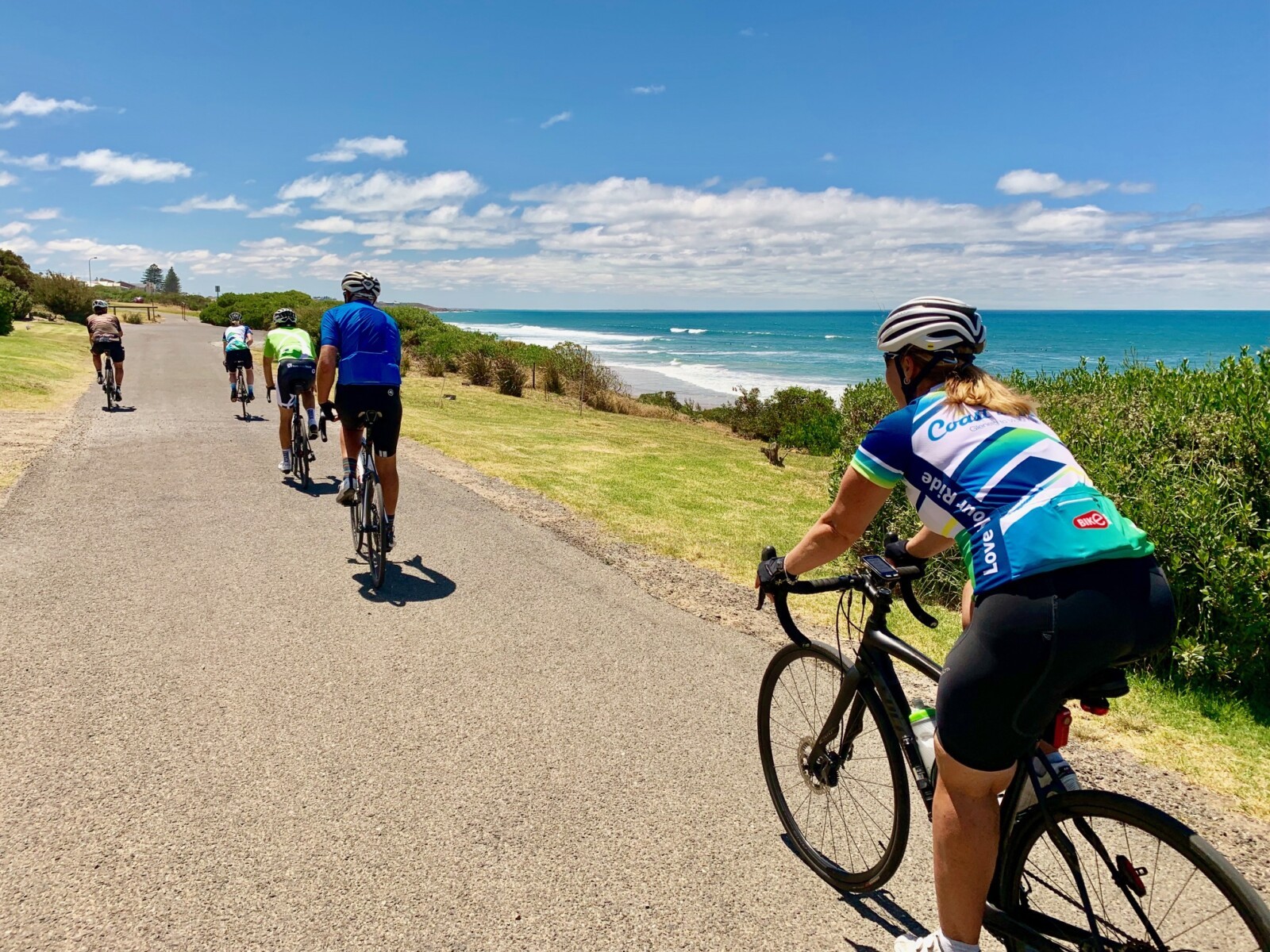 "Velo Vino riders will eat here, they'll stay at a different location each night," Terri told us over a local lobster lunch and lemon lime & bitters (yes, the McLaren Vale white was tempting but we still had miles to cover).
Terri continued, telling us the Velo Vino trip starts and finishes in Adelaide, with riders taking in Mount Lofty and the famous Corkscrew Road at either end of the trip, and visiting McLaren Vale, Normanville, Victor Harbour and Port Elliot along the way
"Riders will enjoy what we are doing today, eating the fine food and local wine, local beef, local fish, local grapes," she said. "As you can see the locals are very passionate, very proud of what they produce and we look forwarding to showcasing this along with the brilliant cycling."
Leaving Port Elliot we headed back inland towards the Inman Valley then on to Normanville and across, back to the coast, to Second Valley. Making various stops at landmarks, historic buildings, cafes and of course the stunning coast along the way.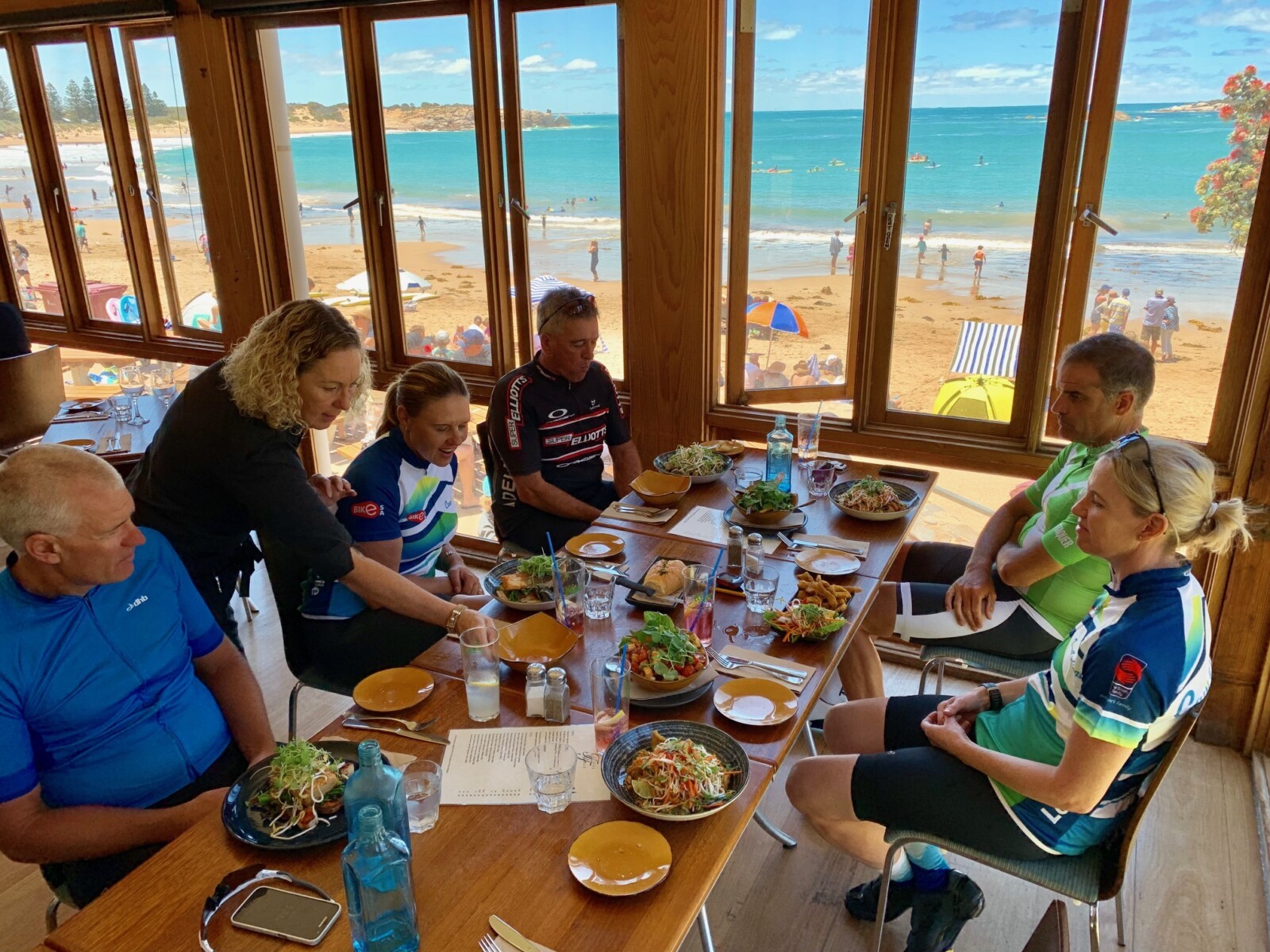 Praise For Adelaide From Team Sky
The perfect remedy after exploring the McLaren Vale region and Fleurieu, one might think, would be an easy tootle around Adelaide – maybe a beach run to Glenelg or easy cruise along the Linear Bikeway from the city to the coast.
But that wasn't on the agenda the day after the Fleurieu, quite the opposite in fact.
Team Sky and a select group of guests met at the Tour Down Under service course around 7am that next morning. The plan was a medium to hard training ride around the foot of the hills and up the legendary Gorge Road.
Leaving central Adelaide we headed toward the hills where the WorldTour riders – including Christian Knees, Wout Poels and Kenny Elissonde – each praised the region, the roads, and the training opportunities of greater Adelaide.
Brett Lancaster, Team Sky's Directer of Sport and an expat Aussie, also praised the region saying "you know you're going to have good weather everyday and the place offers so much in the way of quality training."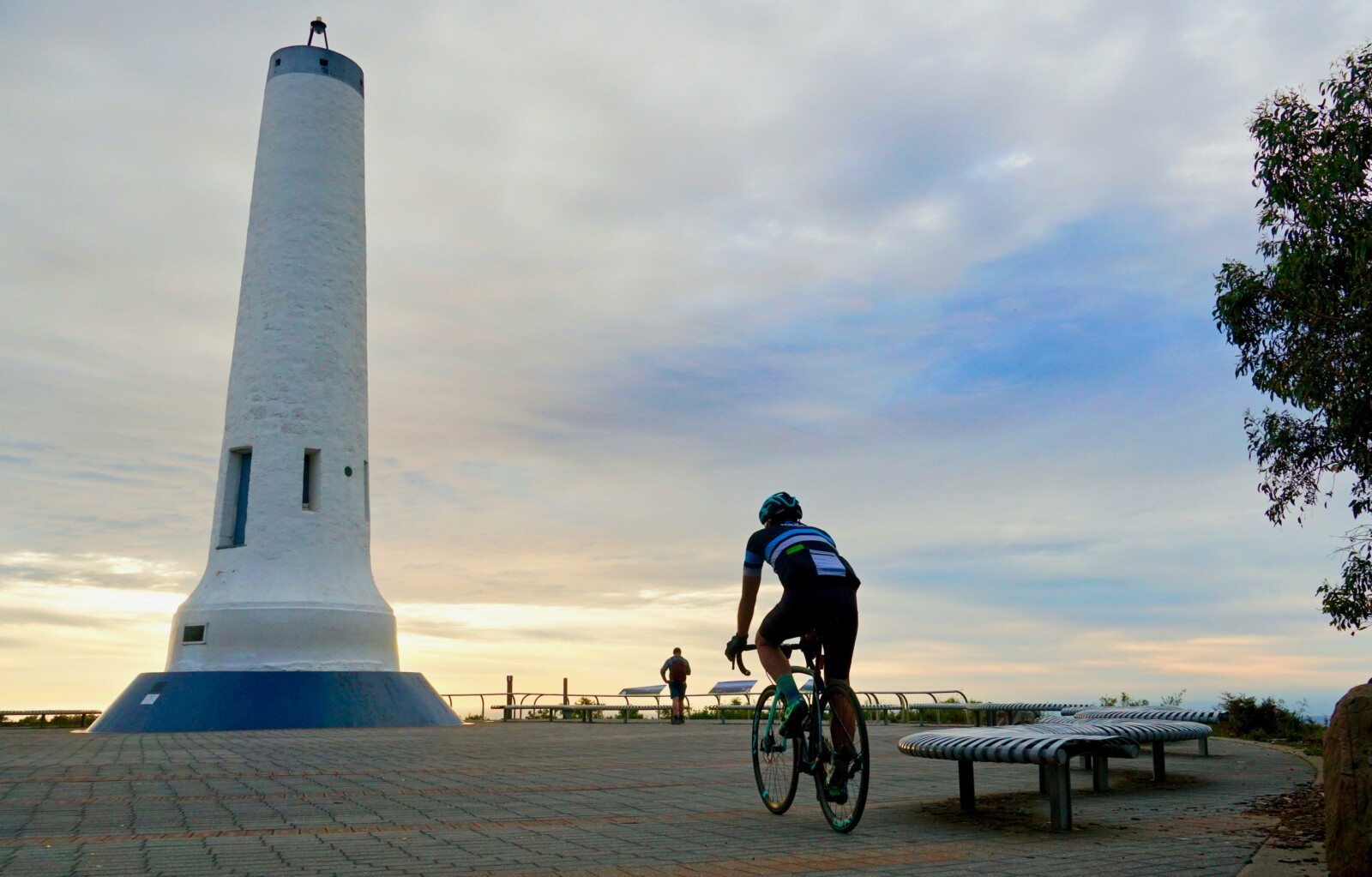 "Some of the riders came here before the TDU to train in Adelaide," he said. "Guys like Luke Rowe who was out here a week or so ago training out of Glenelg – he loves it, he bought his whole family out – his new baby and his parents."
Although not in Australia for this year's Tour Down Under, Tour de France winner Geraint Thomas is another big fan of the Adelaide region, the Welshman saying it was his 'third home" after Cardiff where he was born and Monaco where he is based.If it's that highly regarded by G – and the world's top cycling team – the place is pretty darn good in our books!

Velo Vino Fast Facts
What: Five days cycling the back roads of the Adelaide Hills to the Fleurieu Peninsula with full mechanical and vehicular support plus helpful guides and local knowledge. Rider numbers are capped to help personalise the experience.
The package includes boutique luxury accommodation, bespoke evening meals, premium lunches, hot breakfasts as well as daily on-route refreshments. There's wine, beer and food tastings on offer each day + more.
Where: Adelaide, McLaren Vale, Normanville, Victor Harbor & Mt Lofty.
When: 1 to 5 April 2019
Bookings: For further details https://www.bikesa.asn.au/VeloVinorideinfo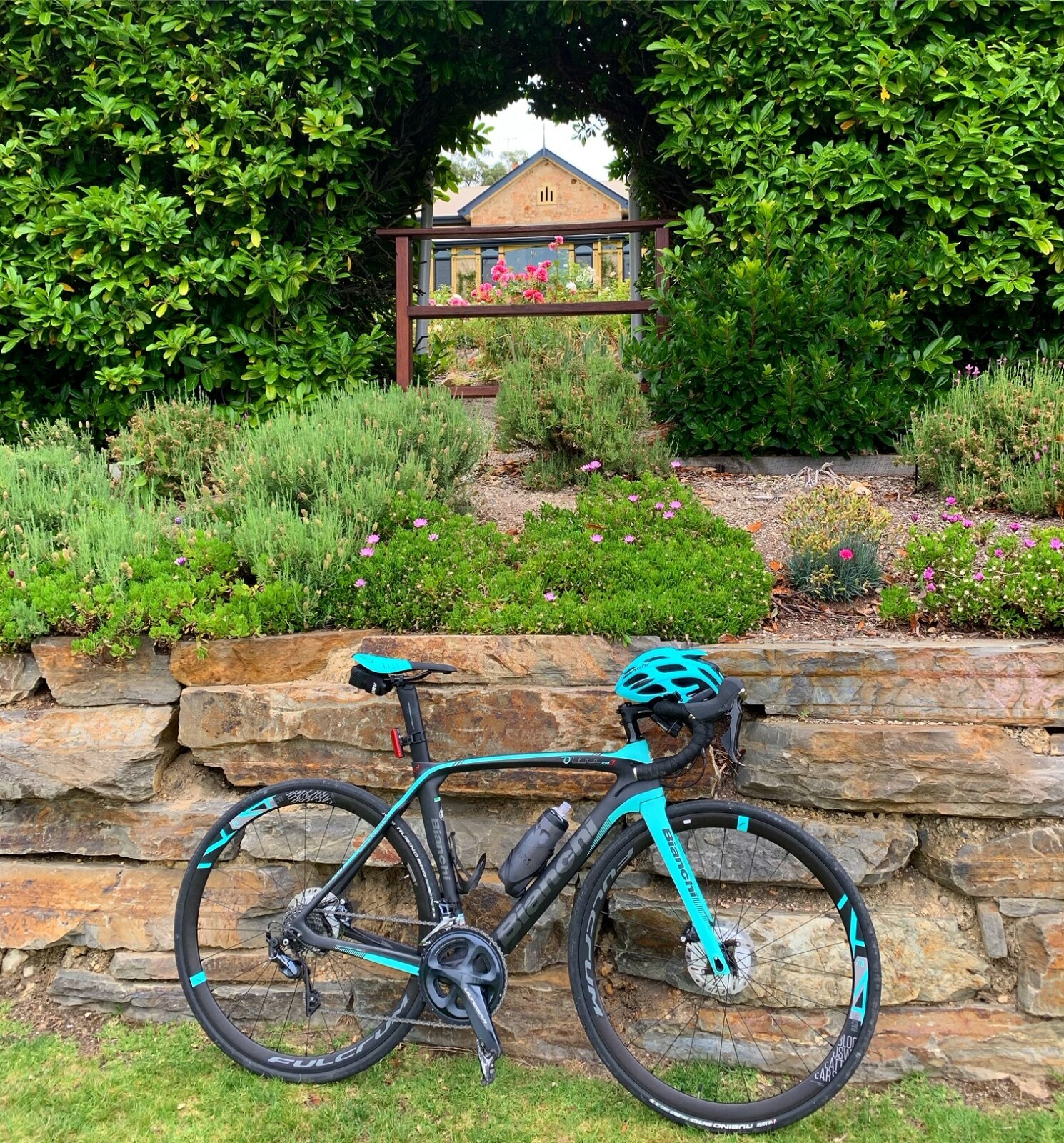 Bike SA
Bike SA are well-known for not just their advocacy and free bike hire scheme in Adelaide, but also for the numerous mass participation rides and events they host through the year.
The Coast to Coast, or C2C, is one of their best-known. A single day event from Glenelg to Victor Harbour, it's an annual 'must ride' event that's become known as a virtual right of passage for local enthusiasts.
One of Bike SA's other popular and drool-worthy trips is the annual Outback Odyssey, a fully-supported adventure to the magnificent Flinders Ranges region.
For further details on the various other services offered by Bike SA visit www.bikesa.asn.au