Lochie Kavanagh, the 18yo who didn't even own a bike when he signed up for a 5500km race across Australia, has completed his epic journey.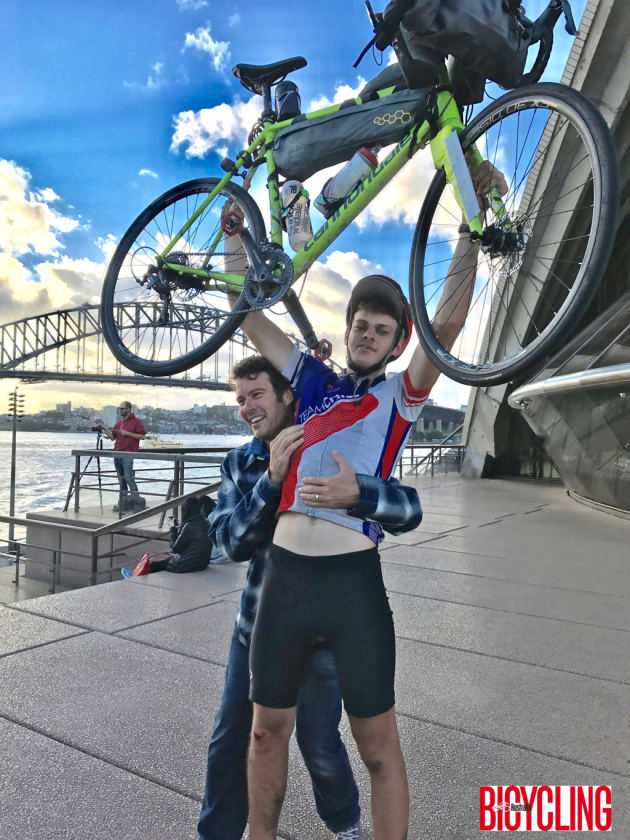 Greeted on the steps of the Sydney Opera House by elated family and friends, Lochie shook his head in joy and disbelief as the reality of his feat slowly bagan to sink in.
After celebrating at the Opera House, we joined the young rider for a trip to Bondi Beach, in Sydney's east, where he dipped his wheel in the Pacific Ocean. A ceremonial gesture to mark the completion of his Indian Pacific Wheel Race, Lochie said his motivation was to finish the race for not just himself but for Mike Hall, the ultra-cycling legend who lost his life during the race.
Two other IPWR riders finished the adventure on Thursday, New Zealander 'Caveman Chris' & US rider Anders Petersen. Aussie Christie Hamilton, who stopped for a day in her home town of Bright, is the last remaining rider to be heading to Sydney. We look forward to welcoming Christie at the Opera House – in the meantime here's the video of Lochie Kavanagh's arrival.
https://youtu.be/30P_DILquYg