A member of a US amateur cycling team has had an incredibly lucky escape after a crash left him hanging over the side of a bridge, 30 feet above the valley floor below.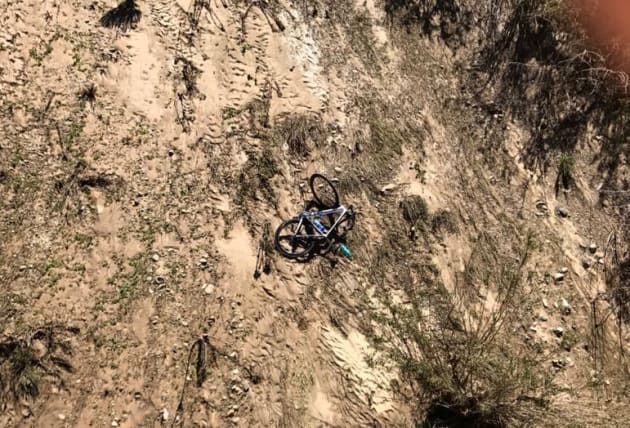 Competing in a Santa Barbara Road Race on Sunday, team rider and manager Mike Allec was involved in the death-defying incident that occurred in the closing metres of a fast sprint finish.
With several riders involved in the spectacular crash, Allec collided with the bridge barrier, cartwheeled through the air and managed to grab hold of the barrier.
His bike landed heavily in the deep ravine below.
"We are very thankful for the outpouring support from many who were there and more importantly those that helped him off of the bridge," a club spokesperson wrote to the Carefast-Storck CyclingTeam's Facebook page.
"Words cannot express the gratitude for him being able to walk away from this with road rash, this could have ended much much worse. Thank you Peter Aquino for the video and to all of the personnel on site including local emergency crews."