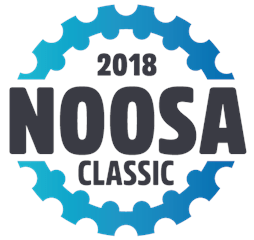 It's got to be the ultimate way to beat the winter cycling blues … a $4000 package that includes return flights to Queensland, entry to the Noosa Classic cycling event, two nights accommodation in Noosa, $2500 of quality cycling gear from BBB Australia and $500 of nutritional supplements from Science In Sport.
Bicycling Australia's inaugural cycling event for Queensland, the Noosa Classic, will feature 45km, 120km and 160km courses through the stunning sub-tropical Noosa coast and hinterland. The event is on Sunday August 26 and we'd love to see you there.
The Prize Pack Includes
The Noosa Classic
Free event entry.
Return Flights.
2 Nights Accommodation.
SiS – Science in Sport
$500 of Nutrition
BBB Cycling Essentials Kit
Valued at over $2500
Saddle bag SpeedPack $39.99rrp
4x Water Bottles $12.99rrp each
Back Pack TrailPacker $139.9rrp
Travel Bag D-Day $159.99rrp
Pump Traveller $69.99rrp
Multitool Prime Fold Large $44.99rrp
Tool kit All Round Kit $249.99rrp
Work Stand ProfiMount $299.99rrp
Lock MiniCase $29.99rrp
Phone Holder Guardian $59.99rrp
Sensors Blue Combo Speed+Cadence $89.99rrp
Jersey RoadTech (Mens) OR Omnium Jersey (Womens) $119.99rrp
Bib Shorts Ultratech (Mens) OR Pursuit Bibs (Womens) $149.99rrp
Gloves Equipe (Mens) OR Omnium (Womens) $59.99rrp
4x Socks HighFeet $17.99rrp each
Windbreaker PocketShield $99.99rrp
UV Arm Sleeves CoolArms $39.99rrp
Casual Glasses Town $59.99rrp
Sports Glasses Avenger PH $159.99rrp
Light Sniper $249.99rrp
Light Sentry $54.99rrp
Light Spy USB Combo $79.99rrp
Floor Pump AirStrike Digital $119.99rrp
Tyre Levers $7.99rrp
Co2 Pump $29.99rrp
Piqued your interest? Though it might have. Full details and entry can be found here. Good luck and we'll see you in the sunshine.