She's a former pro rider, world record holder, medical doctor, head of the Office for Women In Sport and SBS Tour de France co-commentator. Here Coco Henry speaks with the one and only Dr Bridie O'Donnell.
Some will recognise Dr Bridie O'Donnell from her recent gig as a Tour de France commentator, others recall her from her record-breaking UCI World Record women's hour ride, while yet others know her as a civil servant for the Victorian State Government.
However, you know Bridie, it's likely that this powerhouse of a woman has left an impression as she goes from strength to strength and achievement to achievement. Here Coco spoke with Bridie to learn more about the woman whose voice guided us from Nice to Paris during the 2020 Tour de France.
CH: How did you land the gig commentating the Tour de France?
BO'D: I had worked at the Road National Championships in Ballarat over the last few years with Matthew Keenan, and also with Robbie McEwan for SBS for the World Championships for the last few years. SBS had initially planned to have me join the team for the spring classics but most of them were cancelled. Then they were looking at how their Tour de France team was going to shape up and I spoke with the executive producer who was keen to evolve and modernise the approach.
I then spoke with the Executive Producer Katherine who was keen to try and make things evolve and change and modernise the way and approach.
I'm fortunate enough to have a job so I wasn't counting down the sleeps until it arrived, which was a good thing as it meant I wasn't nervous. It was a lot easier than I thought in some ways and a lot harder in others, but it was an incredible ride.
CH: What parts of commentating were harder than you were expecting?
BO'D: Three people is a hard number when you're not all in the same room. The best commentary teams can look at each other's body language and use that to cue what they're going to say next, or listen and add value where they can to make the storyline good.
It makes the audience's experience more interesting and dynamic. It's a little bit harder when two of you are in one room and one in another, it just made it more difficult to get the flow.
On the broader general challenges of commentary, you come up with an idea or observation and the moment is gone before you can share it because someone else is talking.
It's an interesting dynamic when you don't control where the camera goes and the production; you just have to respond to what you see. There are bad days, but I don't worry, and people on Twitter are helpful at correcting you when you make mistakes.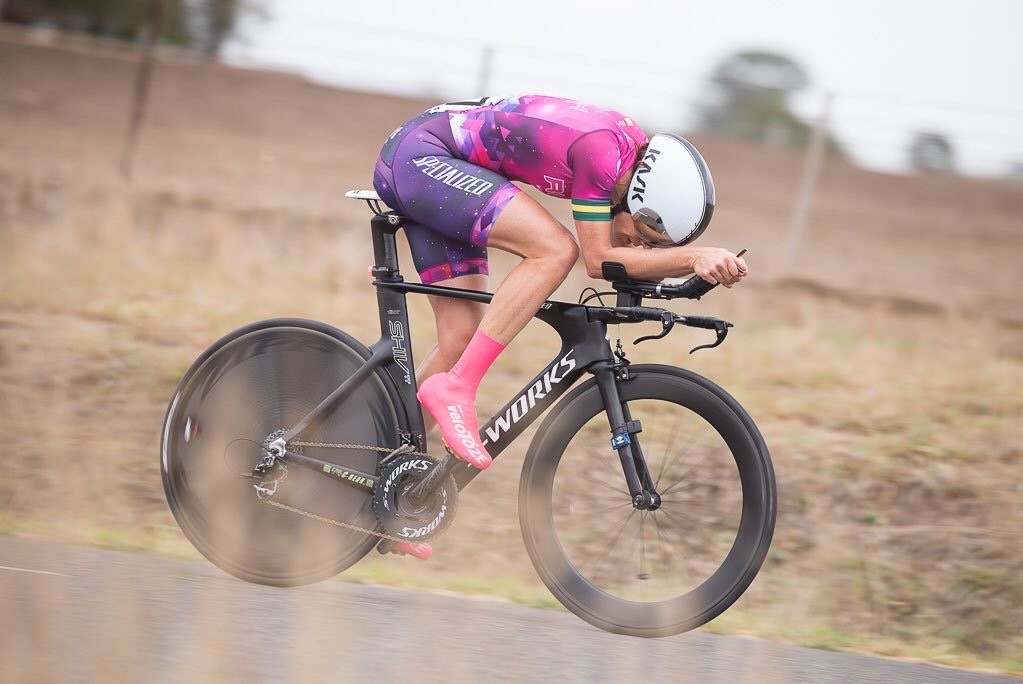 CH: Have you experienced any trolling?
BO'D: I did experience a bit, most of it was the usual unimaginative, lazy, sexist tripe about how I should be in my kitchen. Yet here I am in my kitchen working. I was in the kitchen for 200 days during lockdown – get some amazing stuff done in my kitchen.
I think that I'm qualified to do the job so that helps, and I demonstrated that I'm qualified by adding value, by being part of the team, by bringing humour and some unique insights so there wasn't a lot for people to criticise me for.
I think if I was a moron, or if I made lots of mistakes and didn't own that or if I went off track and wasn't providing entertaining and valuable commentary then people might rightfully be able to criticise me and then usually for women that rightful criticism turns into abuse or awful stuff.
So it shows that if you pick the right people for the job, particularly if you pick the right woman for a role to be the first woman commentator then the abuse is minimal and the trolling is minimal. And to be fair, I know Matt and Robbie get rude corrections too.
CH: In the commentary booth what was your system to let each other know you were going to talk since you were remote?
BO'D: You put your hand up so you're not interrupting and then Matt is the director so he would point at one of us to give us the time to go. Generally, it works well, Robbie and Matt would joke frequently that the year before in the booth Robbie would just elbow Matt. I wasn't there until the finish of the race most of the time, it was a production decision.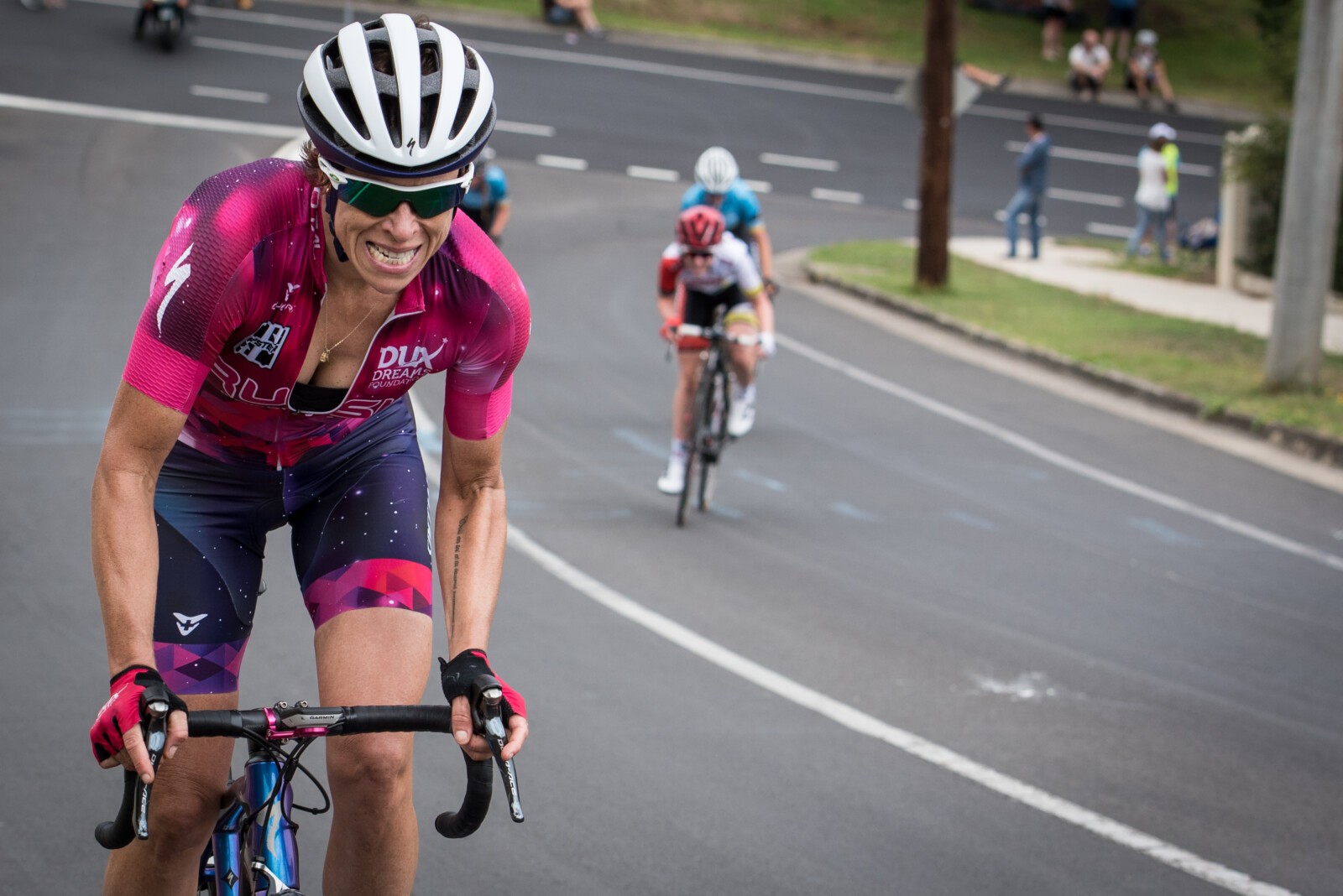 They wanted to make sure that I would leave the booth and go and do a cross to the studio in Sydney so that we could have different discussions about production. A lot of people made conclusions, incorrect conclusions, that 'the girl can't finish the commentary because that's serious business for the boys.' This idea that 'is she getting kicked out because she's no good', well firstly I wasn't getting kicked out, but secondly three people in the finishing sprint is too many to try and get the word across. Most of the time it just needs one person and when you've got a three-time green jersey winner like Robbie McEwan, he's highly qualified to call a sprint finish and Matt's highly qualified as well.
Then I started staying to the finish when the stage looked like it was appropriate when it was a mountain stage and things were more spread out. It's really important for an audience to experience the race in the best way and a lot of things evolved and changed over the weeks but I feel we did a great job under the circumstances.
CH: Will we see you commentating the TDF in 2021?
BO'D: I hope so, I hope it will be in France but who knows how the world will be and what international travel will be like. Absolutely though I hope to do it again.
CH: Do you have something on the back burner that you've picked up now that you've finished with the Tour de France?
BO'D: I'm still working full time and doing my Masters degree as I have been for the last year. So the changing restrictions and lockdown in Melbourne hasn't had a huge impact on me because I'm chained to my desk at the moment. But I'll finish most of my subjects for uni in the next month, so that will make my life a bit easier. And work is full-on, but it's an exciting and difficult part of government to work in around industry recovery given what's happened. I can't wait for a day off.
CH: How did you get started in sport?
BO'D: I got started as an athlete very young, but I just sucked at it. I tried very hard but that's almost worse isn't it. I didn't realise or discover that I had a good aerobic engine until I was in second-year med school when I took up triathlon. I wasn't great at it, and I started racing against some of the best women in the world, triathletes like Emma Carney so I was getting my arse handed to me all the time.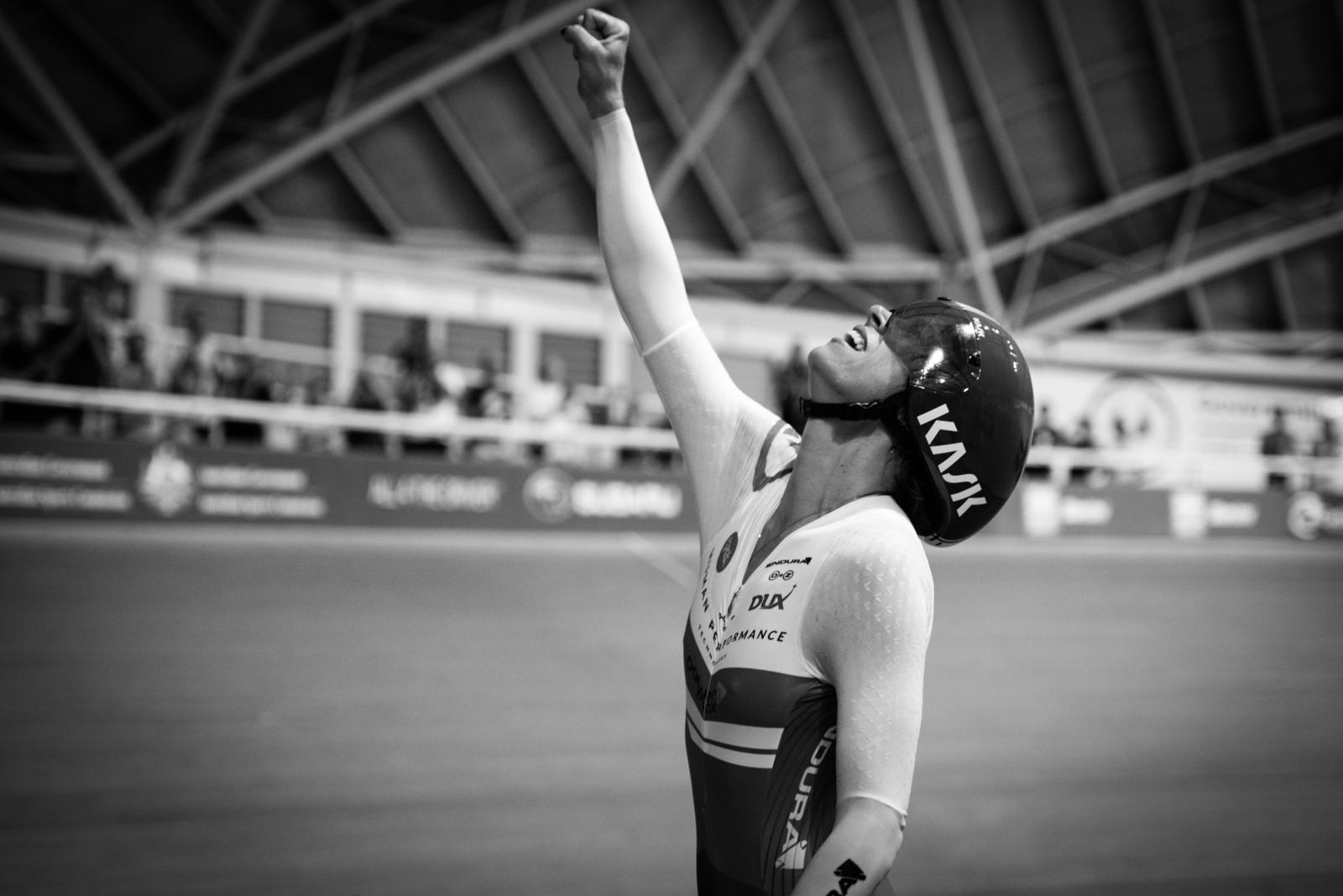 What it taught me is that if you're measuring yourself against the best in the world you're going to come off disappointed and inadequate every time. Now I'm not acting like I was ok with this; I was cranky all the time and embarrassed that I would enter a race and come last. I was thinking, I want to be the best, I want to be a medalist, I want to go to the Olympics.
I think striving is another thing I encourage in others, there should be no shame in telling your friends, colleagues whoever
I want this thing.
All of these things worked up to me peaking, and I think my physical peak was breaking the world record (the UCI Hour Record) when I was 42 and that's not a time at which people do those sorts of things. So if anything that should be reassuring to many others that you don't have to find what you're great at in your 20's or even your 30's.
CH: What kind of barriers did you face?
BO'D: Ageism. I think that elite sport is obsessed with youth as the version of potential. Particularly male coaches for some of the sports I've been involved in think that it's a lot easier to coach a 17-year-old girl rather than a 35-year-old woman. And it probably is. But is that what you want, just an athlete that says 'sure yeah' and ends up overtrained and injured?
There's a whole lot of things about the coach-athlete relationship that can be positive, but there are elements that can be fraught with abuse and exploitation and bullying and a lot of the negative aspects that we see in sports.
CH: What do you think of the women's Tour de France?
BO'D: I think it will happen, I understand it's been committed to in 2022 which is a great thing. I think it should happen for all manner of reasons, for optics and equality reasons but I also acknowledge that so many other things have to come into play.
It's not that we need three weeks for women we just need good pay, good support, team directors that aren't sex predators, women to actually get their contracts honoured, injuries to be managed appropriately, coverage and broadcast of these races.
They're the things I think women's cycling needs before we need a three week women's Tour de France.
I hope that there is a women's Tour de France and maybe it'll start off as 10 days and go out to 2 weeks, but I would love to see the men's Tour be reduced to two weeks.
I would love all the grand tours to be two weeks long with one rest day and no stage longer than 200km. Just think how interesting that would be and how much it would open up the racing.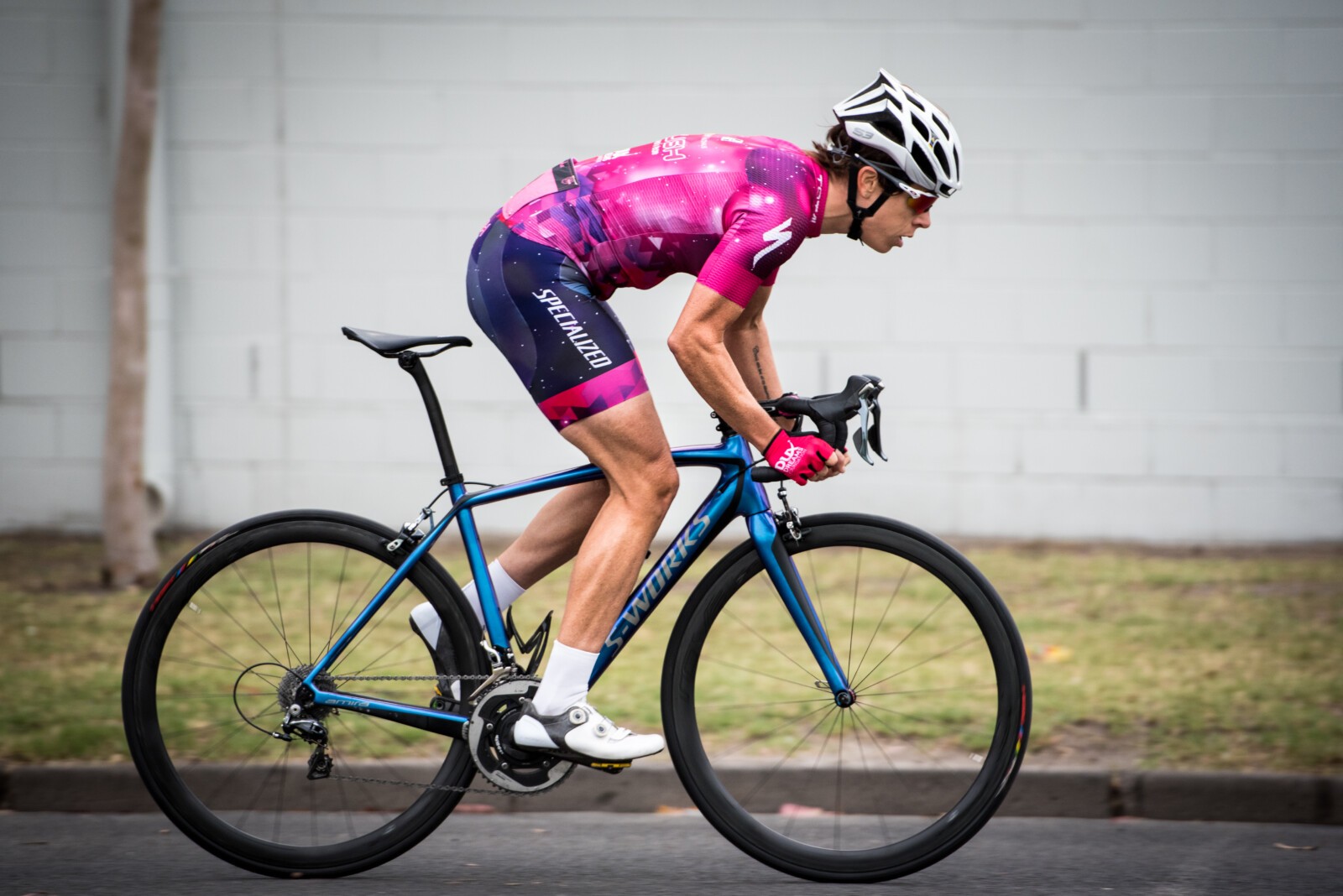 CH: What would you suggest for women who want to work in sport, where do they kick that off?
BO'D: I think it happens easily, it starts with volunteering. You might be a volunteer at your cycling club to get an understanding of how that club might work. Or you might be a rider or a coach or a person involved in allied health like a physiotherapist and you have an interest in how the sport unfolds.
There's a lot of really interesting jobs as sport development officers in local government, which gives people a broad understanding of how sporting clubs are funded and how they use the facilities, what their issues and challenges are. There are always jobs. It's often about asking people how did you get that job, what did you do at university, what were your experiences before that?
…I think my physical peak was breaking the world record (the UCI Hour Record) when I was 42 and that's not a time at which people do those sorts of things…
We also need to ask what are the men in organisations doing to look at how many women work here, and where are those women in the organisation chart? If they're all down the bottom in supporting roles but there are no women up here making decisions about the budget then what does that say? Why are you only picking the same people that you know to work with you up higher in the organisation?
CH: What are you riding now?
BO'D: I have a Lekker with a belt-drive, a beautiful heavy town bike that I ride to and from the office.I think it's important to have a bike that you're not terrified of locking up while you go to work.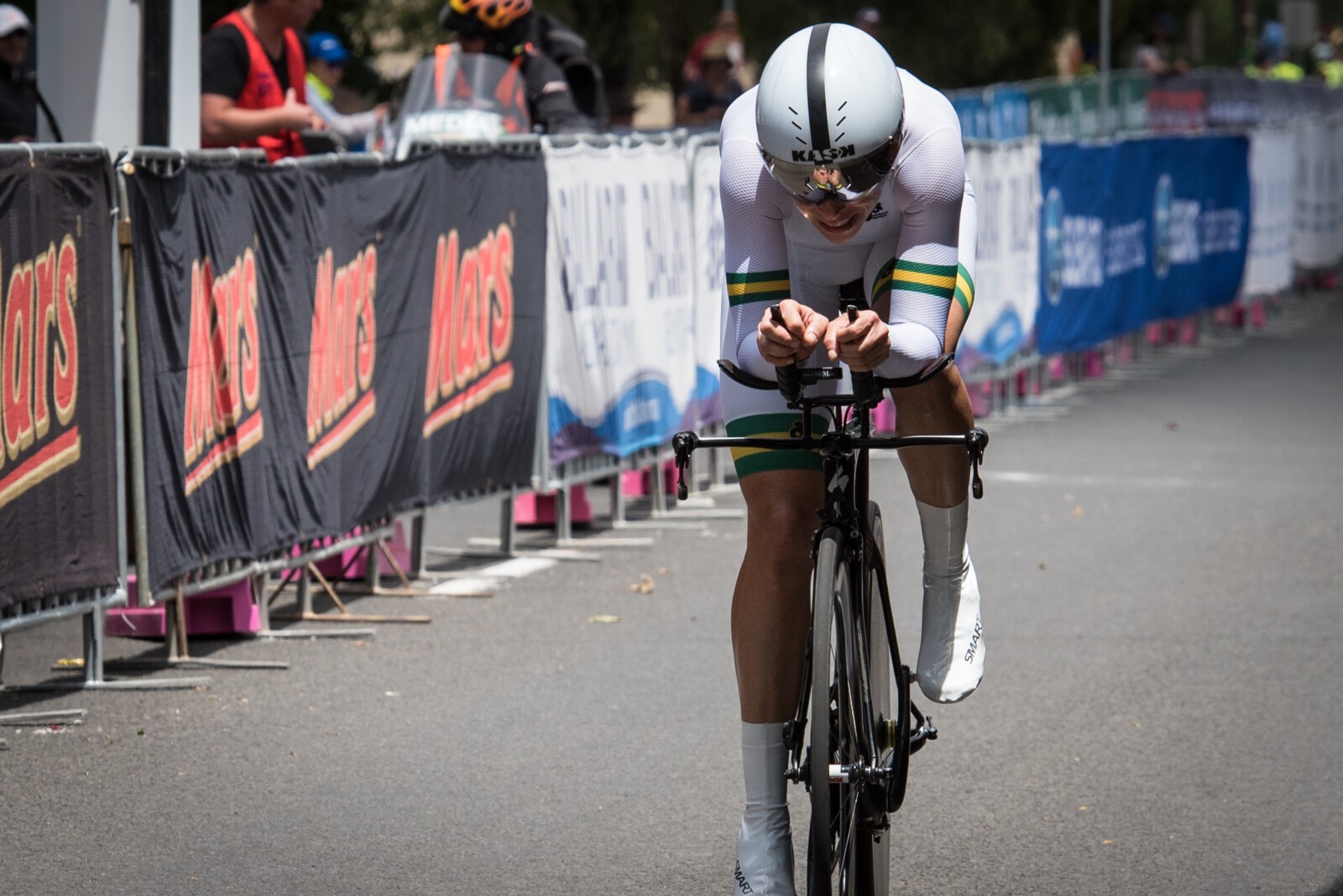 And I also have a beautiful Trek Domane which I love, I only bought that a few months ago. It's that deep shiny purple with the red decals and disc brakes, and I got it from Cyclescape up in Ballarat. I got this bike during the lockdown, so the first few times I rode it was in my permitted 1 hour of exercise time in the 5km radius from my home.
CH: What are your all-time top 3 bikes?
BO'D: My Cervelo T4 that I broke the world record on, which is still hanging on my wall. Beautiful bike, I love it.
My S-Works time trial bike. I had some of my best time trials on that bike, the geometry was just beautifully suited to me and I won three consecutive Mersey Valley time trial stages over three years. Plus other time trials around Victoria and Australia.
And the Trek that I'm riding now I love it, it's beautiful. It's not the fanciest or the most expensive, I'm not going to win any crits on it but it's just such a great all-round it's just super comfortable.
CH: And none of those are female specific bikes?
BO'D: That's correct, I think because I'm the average height for a man I've never needed to buy a bike that has unusual geometry. I'm 179 cm and I think it would be different if you were a much smaller person with a smaller stature, arms and legs.
Fast Facts
Name: Bridie O'Donnell
Age: 46
Height: 179cm
Club: SKCC
Rider type: Road
Top 3 Bikes: Cervelo T4, S-Works TT and current Trek roadie.
1st: 2018 TT National Road Championships
Winner: 2016 Hour Record @ 46.882kph
3 x Road World Championship Starts
11 years as a Pro Cyclist
First female SBS Tour de France commentator