Grace Brown has won the 2023 Women's Tour Down Under after a thrilling cat and mouse style finish with race favourite Amanda Spratt.
With the feared and revered Corkscrew – the ultimate climb of the stage and the three stage race – just 7km from the Campbelltown finish, Amanda Spratt was led up the start of the climb by teammate and Australian Champion Brodie Chapman.
While Spratt climbed impressively and was first over the QOM, Grace Brown was constantly closing in. To the final descent then flat run into Campbelltown and Brown had Spratt in her sights.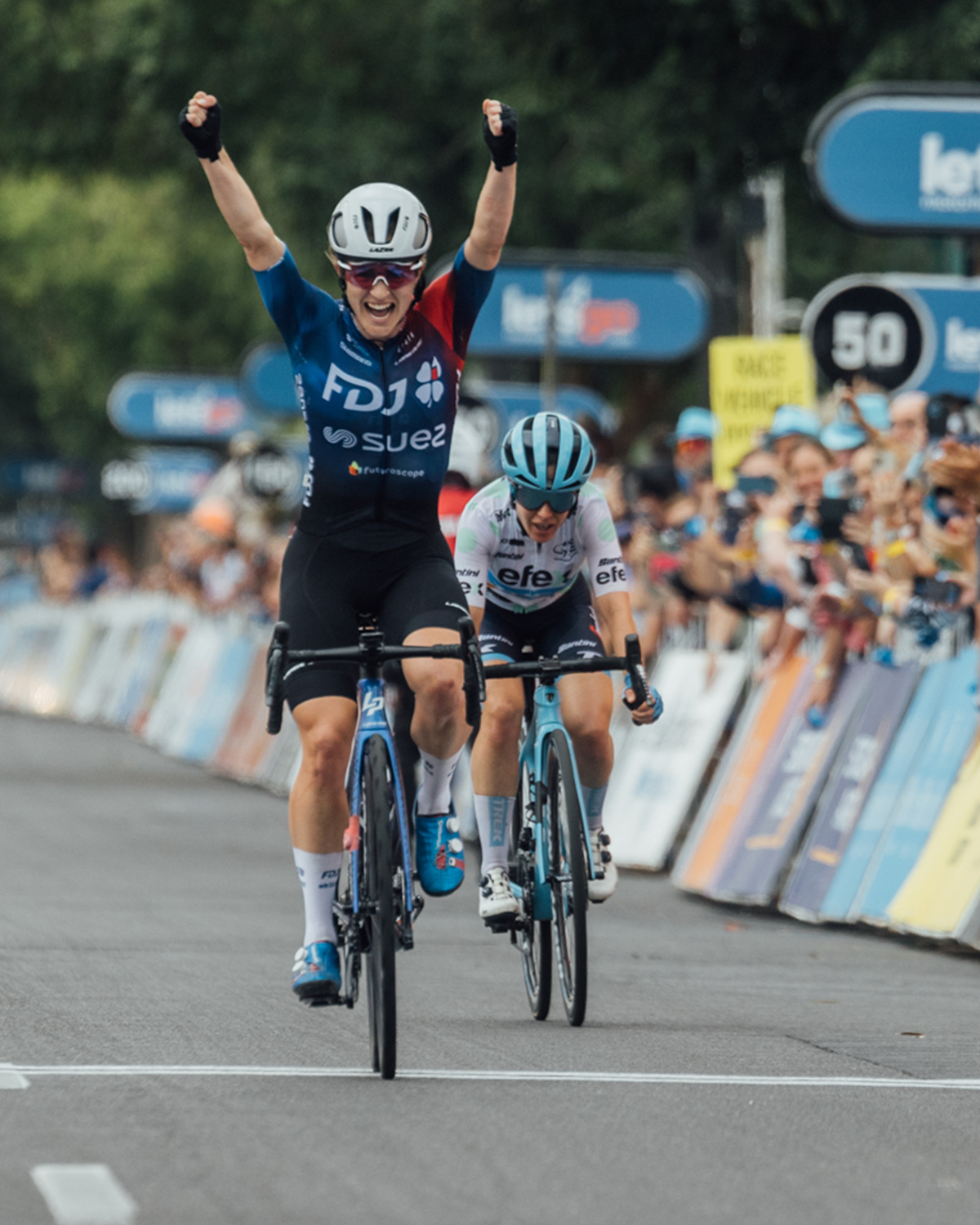 The two slowed to recover, but it wasn't long before Brown put the power down to charge to the line. Winning the stage and the race, Brown explained how her plan had come together.
"I actually put a bigger chainring on this morning knowing this may be the scenario, and it played out," she said. "I did think when I caught her (Spratt) I should take a flyer, but then decide that may be a bit risky.
"I wanted to be on the front foot this week and it all worked out."
I'm elated," Brown said before being surrounded by FDJ-SUEZ teammates and officials.
"It feels so good, I knew the climb would be a challenge because Amanda (Spratt) is a bit more of a climber, I just needed to keep her within reach.

"I was able to for the last 3kms, I could see her (Spratt) and then I thought if I could catch her and then, I decided to sit behind her in the last kilometre and I was fairly confident I could jump her in the sprint."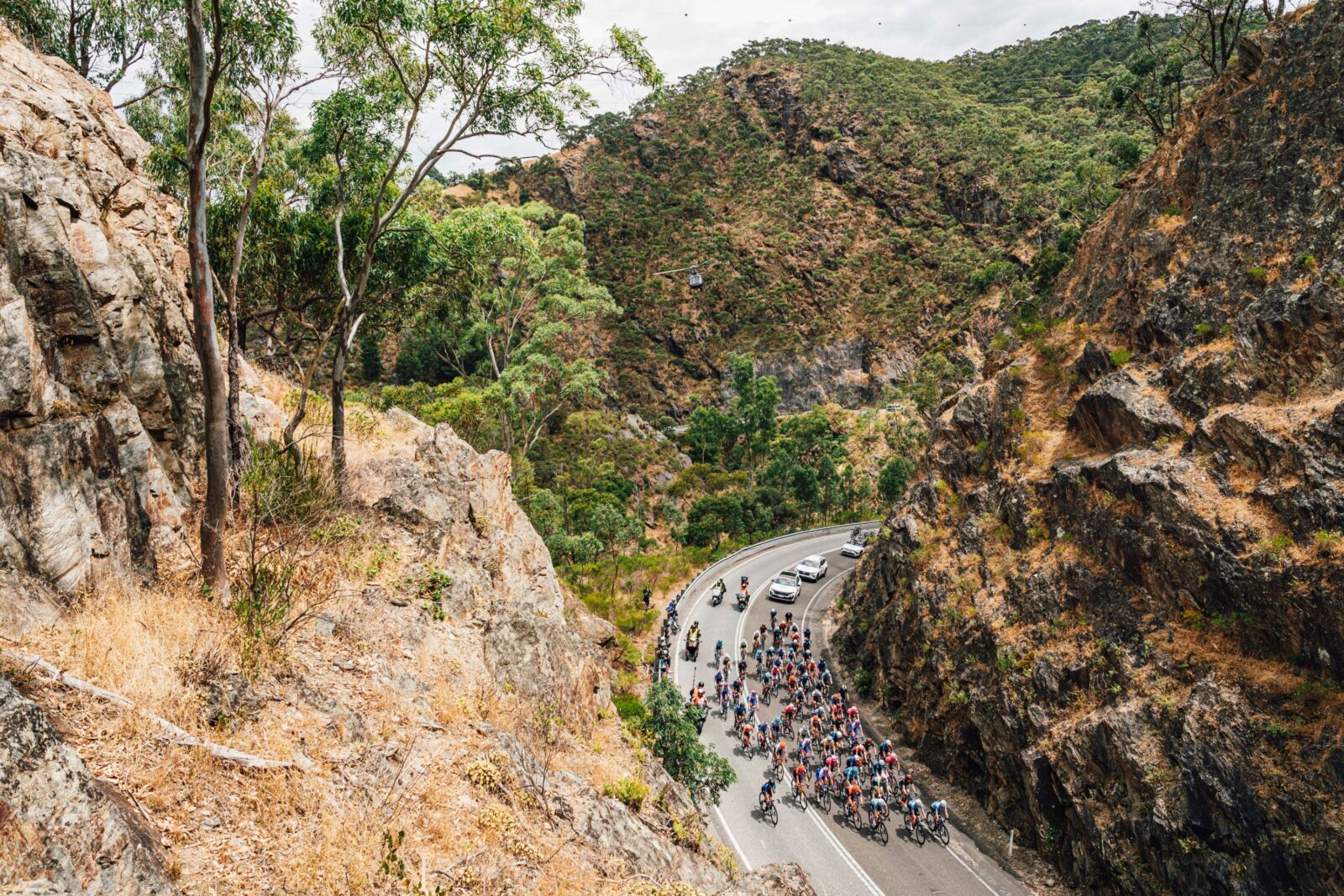 Brown finished 10 seconds ahead of Trek-Segafredo's Spratt in the GC, her second major prize of the new year after she was crowned as the Australian national time trial champion earlier this month after finished runner up in the road race.
Brown also claimed the Ziptrak points classification, two points ahead of Spratt and Georgia Williams from EF Education TBCO SVB who finished third in the stage.
Spratt – a three-time Tour Down Under champion before it was awarded WorldTour status this year – was crowned the efex Queen of the Mountain after reaching the Corkscrew summit in typical fashion first before Brown's team plan worked a treat.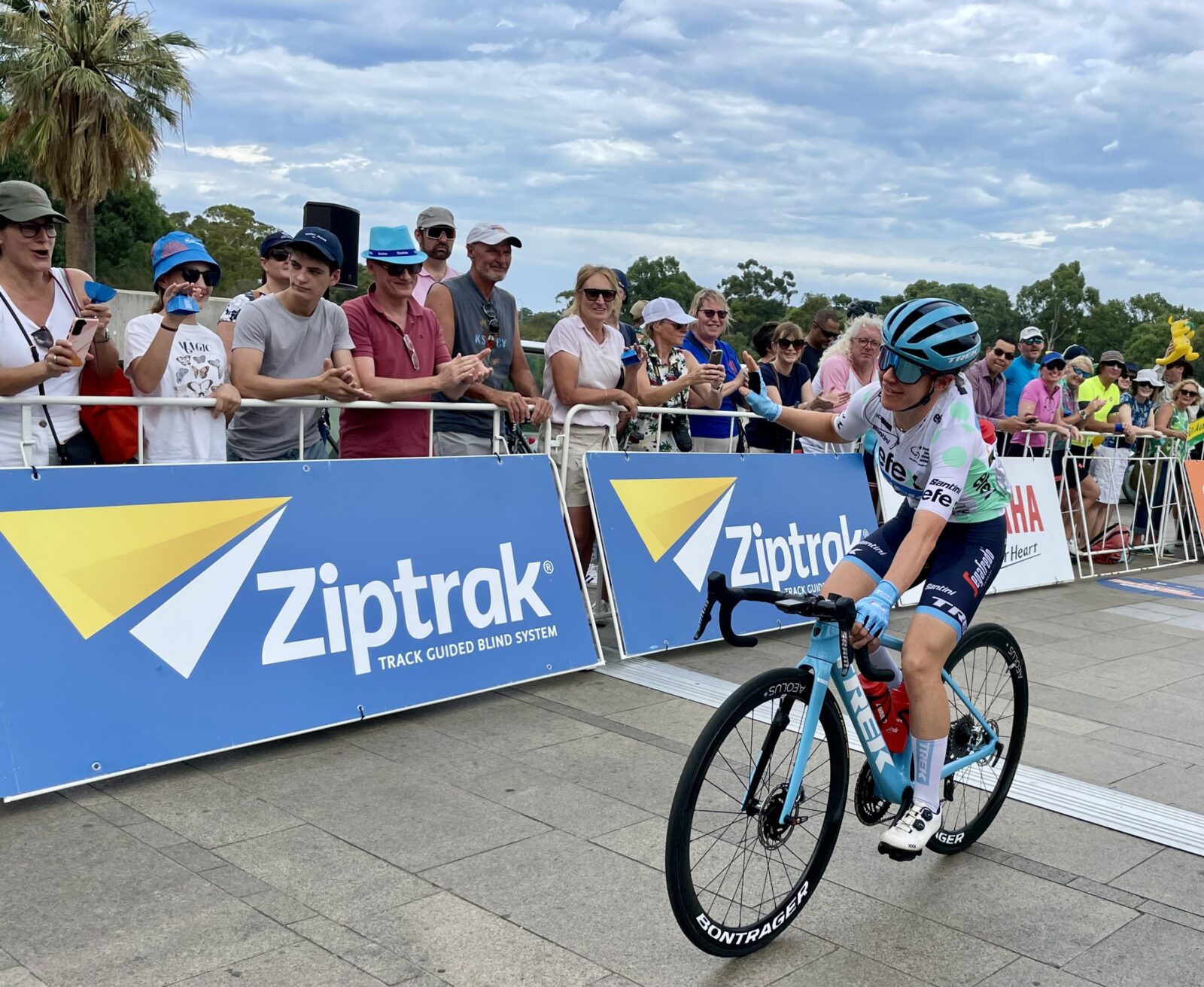 "I think they keep making these finish lines about one kilometre further than I want," laughed Spratt. "That's how it is but my team rode perfectly, we had a plan. I knew where I wanted to go on the Corkscrew and I think today my team set me up so well once again. I attacked where I wanted to and I knew I needed a good gap on Grace Brown and it's never nice when you hear the race bikes chasing you.
"I know her strength would be that downhill and that flat to the finish. I gave everything I had. I didn't finish with anything left. I have no regrets. I'm so pleased and thankful to my team for supporting me here."
Bicycling Australia's Tour Down Under coverage is presented by Hammerhead Cycling Computers