20yo Aussie cycling sensation Lucas Plapp has scored silver in the U23 Time Trial at the UCI World Championships in Belgium.
Plapp, who sat in the hot seat until the very last rider rode a faster time, set the provisionally fastest time of 34:39.99 over the 30km course from Knokke-Heist to Bruges.
"It's a bit disappointing and frustrating coming second, it's a similar feeling to three years ago," said the Brunswick Cycling Club rider.
Denmark's Johan Price Pejtersen finally beat Plapp by just over seconds to claim the rainbow jersey.
Plapp, who is signed to ride with the Ineos Grenadiers, now has two World Championship silver medals – he also placed second in the U19 TT in 2018.
"The ride Pejtersen did to win was pretty unbelievable," Plapp said. "When he told me the watts he did, that's pretty insane. I don't think anyone would've come close to that.
"I can't fault my ride either, so I think upon reflection, I'll be pretty stoked. There was nowhere I could have made up that time. I was really happy with the execution of my ride today.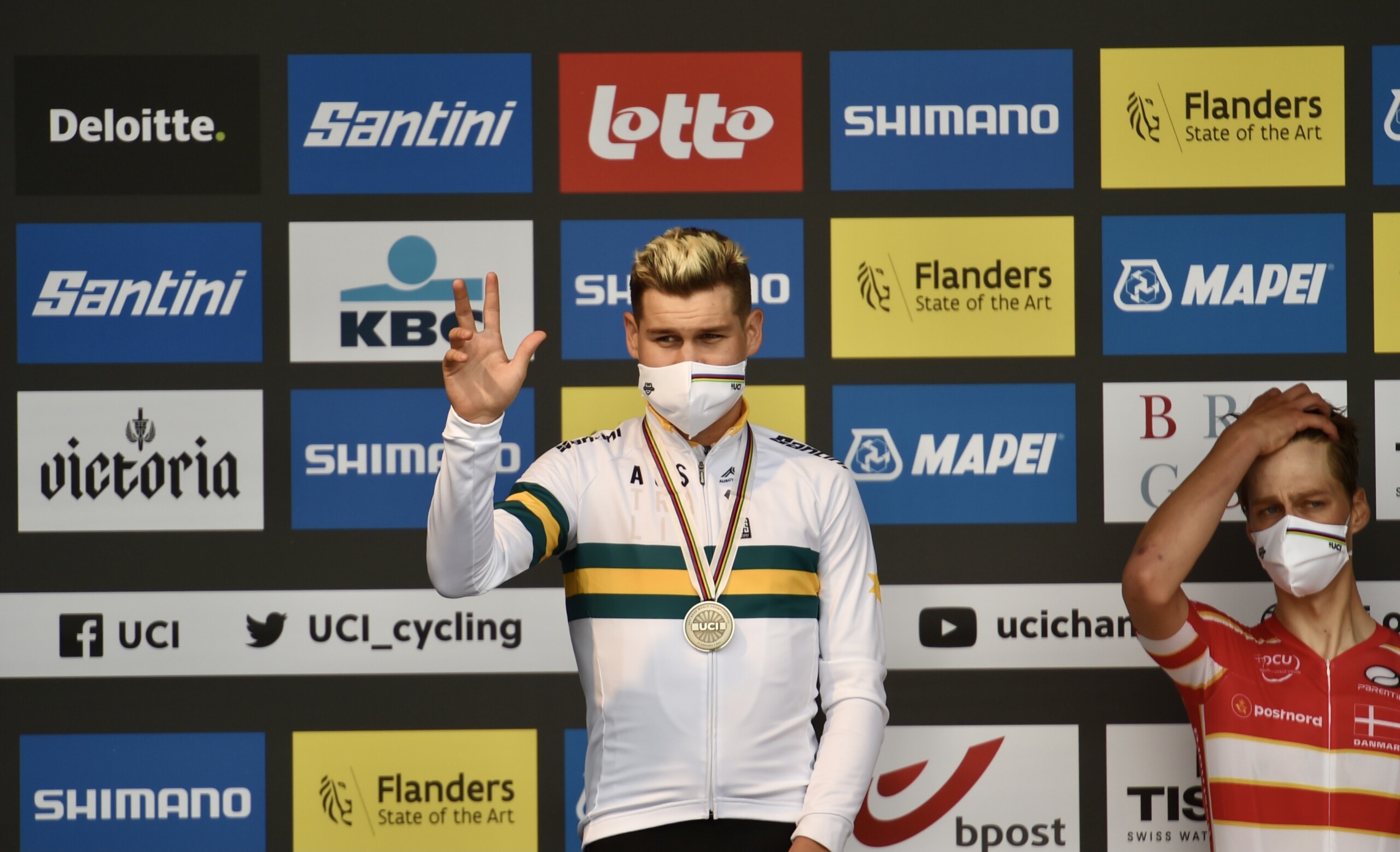 Another Shot In Wollongong
Now looking forward to the year ahead and another shot at the title on home soil in Wollongong next year, Plapp rationalised the solid result.
"I don't think I can be disappointed in the long run," he said. "But of course right now, I'm a bit disappointed and would've loved to win,"
"I think it just makes me more hungry, doesn't it? I'd love to be able to go one better in Wollongong. To do it on home soil, that's been a big goal of mine ever since it got released. I think this will just spur me on and make me hungrier for next year."