It's the virtual cycling revolution that's taking the two-wheeled world by storm – indoor cycling platforms that are transforming our sport and boosting riders' outdoor performance.
Attracting riders from all walks of life, from everyday amateurs through to the highest profile professionals, online training programmes don't discriminate. They are training platforms for all, a virtual cycling world where an absolute newbie in Australia can saddle up alongside a seasoned pro in Europe.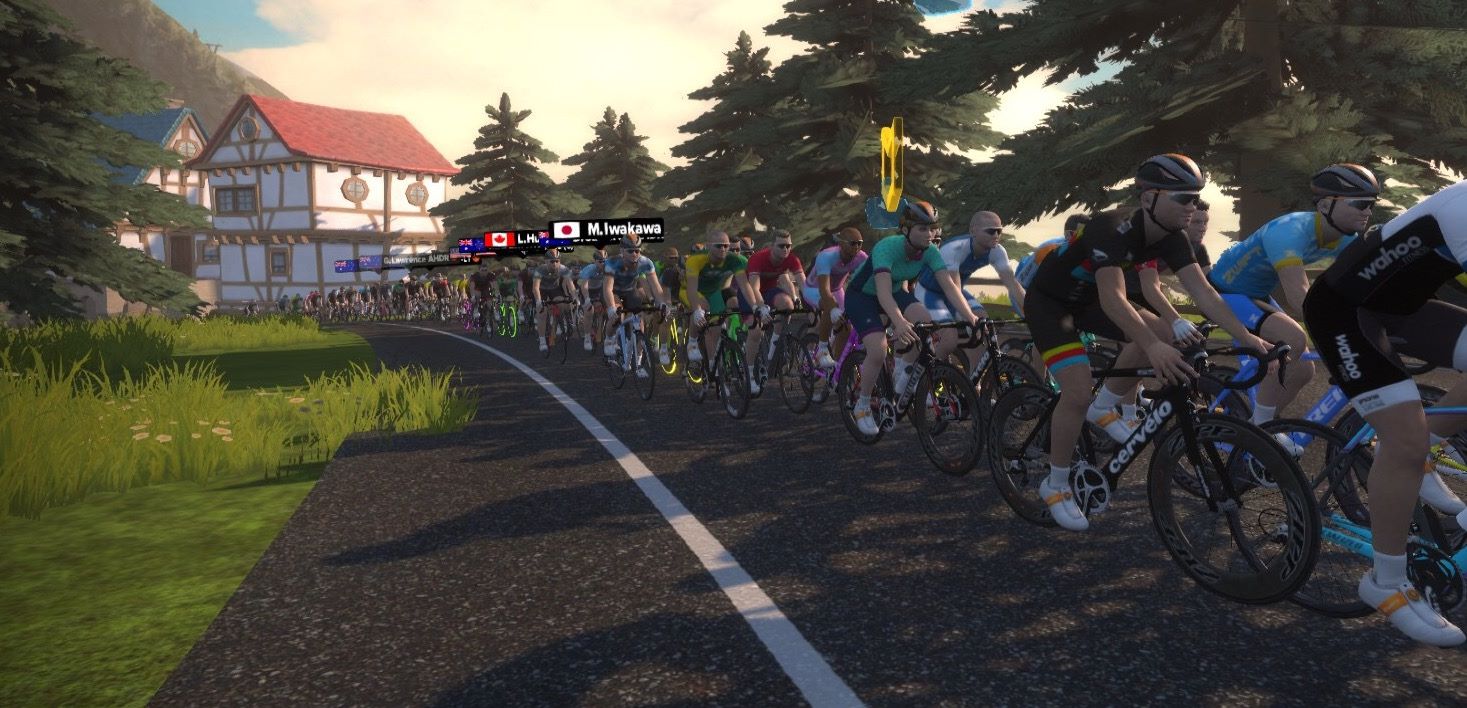 As a keen rider you'll realise that light in the southern hemisphere is fading, the days are getting shorter and, as we move into the cooler months, our opportunities to ride outside diminish. Thinking cyclists are turning to indoor options to maintain their fitness throughout winter. Some, we've discovered, are becoming so hooked on the myriad of advantages platforms such as Zwift offer, they are spending the majority of their riding time, virtually competing against others, on a stationary trainer!
Indoor Training Developments
Let's face it, indoor training has never been as thrilling as being outside, on a road, enjoying endless rollers and riding with your mates. That's all changed in the past few years as online platforms have became publicly available to a wider audience.
Described as 'a dynamic social adventure', Zwift – by far the most popular online training community – is as simple as fitting your bike to a compatible trainer – from a basic model with a speed sensor right through to the latest 'smart' trainer. Log in to Zwift, push on the pedals, and you're away!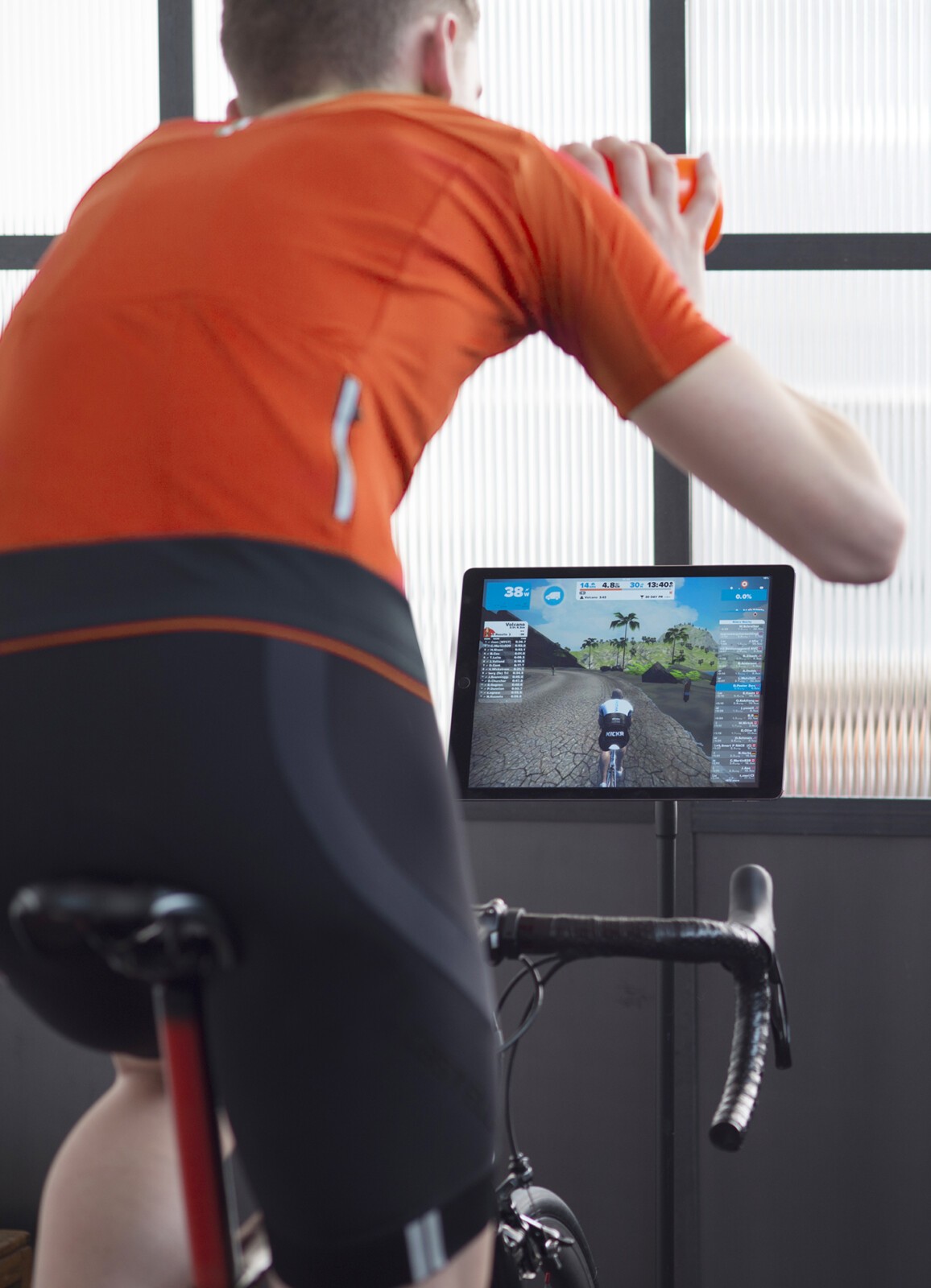 Once underway, your ride data is transmitted via the trainer to the platform. As you magically travel through the digital landscape, you'll be alongside other cyclists enjoying similar real-time rides.
Riders' speed and power is worked out via a complex algorithm with height, weight and the virtual gradient all taken into account to keep things accurate. The platform is so cutting edge that even drafting is accounted for as you ride!
From a purely personal perspective – Zwift can be as easy or difficult as you like. You can choose a 40-minute workout session that leaves you completely cooked, or an hour social ride that keeps your base kilometres in check. I've been using Zwift for only a month but found road rides already easier.
Who Uses Zwift?
Paris-Roubaix winner, and Orica-Scott legend, Mat Hayman is one of the highest profile Aussies to use the platform. Breaking his arm prior to the 2016 Paris-Roubaix, Mat famously spent the following 6 weeks training on Zwift in his garage. He went on the win that edition of the legendary race, his 15th start of the cobbled classic.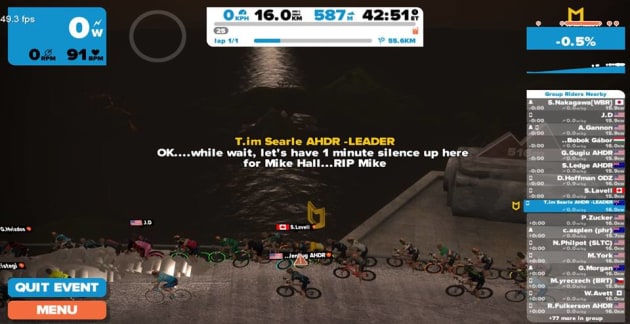 "Its a distraction from the actual training – it's more like you're going for a ride," he said of Zwift.
"It allowed us to replicate the demands of training. We were specific with the training we put in place – Zwift ended up being a blessing in disguise."
Riding With A Virtual Bunch
Itself a close-knit social community, riders message and communicate with each other within the platform. You can join particular workout sessions, 'meet' for regular rides, and participate in training schedules and races with people from all around the world.
The site has also generated countless online communities and support networks across the world. In Australia, the Facebook group 'Zwift Oz' has more than 3500 members. Zwift enthusiasts use this group to arrange rides, share their knowledge, and encourage and motivate one and other.
With ever-increasing dangers on our roads, some riders are spending far more time on the trainer than out riding in the real world. Keen Zwifter Kevin Gordon recently wrote of his frustration after breaking bones in two serious crashes.

"The Zwift community helped me get back on the bike in 12 weeks in the best shape I have been for along time," he wrote.
"Today our group came down as a result of bad road damage caused by the recent rains and I am back in hospital with a fractured pelvis in 3 places. Life does not seem fair and I am thinking of becoming a permanent Zwifter. Anyone ride only on Zwift and given up the road completely?"
Of the numerous replies a fellow cyclist wrote "I just got back from my worst ride in 5 years … getting bashed in a southerly for 2 hours trying to keep the bike upright. I am thinking no wind / no car abuse / no potholes / Netflix and aircon, Zwifting in the man cave is starting to look appealing."
Next week we will have details about how you can get involved in our custom 'Faster In 4-Weeks' indoor training program.