Tour de France champion, and three-time runner-up in the Vuelta a España, Chris Froome knows a lot about warm weather cycling. Brought up in Nairobi Kenya, 'Froomie' spent his teenage years honing his endurance skills under hot, harsh African conditions before turning professional, at age 22, in 2007.
In 2010 he moved to Team Sky where he famously developed into one of the most notable Grand Tour cyclists of our generation. Making no secret of the fact he prefers racing in warm to hot conditions over cool to cold, team sponsor Science in Sport arranged this interview with Chris Froome.
BA: Chris Froome thanks for speaking to Bicycling Australia and your many fans down under.
Chris Froome: No problem at all. I always love coming to Australia. The races out there are always really well supported, which makes it all the more enjoyable.
BA: Having trained and raced in Australia do you vary your nutrition and hydration plan when riding under our warm and harsh conditions?
CF: We definitely have different approaches depending on the type of conditions. Obviously we race in pretty extreme conditions at both ends of the scale. I raced the Liege Bastogne Liege one-day classic in Belgium earlier this year and it snowed all day, but then in races like the Tour de France and Vuelta a Espana, you can be exposed to extremely hot temperatures. In races like that, hydration is absolutely crucial, and that's definitely true of racing in Australia.
As a team we have our own protocols for really hot days, so we will have staff go ahead of the race along the course, ready to hand out bottles of SiS GO Electrolyte to the riders. The things that you do immediately after the stage are just as important as what you do during it, and when you're racing in hot weather that means hydrating properly.
I make no secret of the fact that I prefer riding in hot weather, so obviously I really enjoy riding in Australia!
BA: What's your preferred nutrition & hydration both leading up to and during warm-weather events?
CF: One of the products I really like, especially during stage events, is the SiS Overnight Protein. It's slow release protein so we can have a shake just before bed to help repair our muscles while we sleep and you can have it either hot or cold.

BA: Many are saying the 2016 Vuelta a Espana was the toughest and most thrilling Grand Tour of the year. Tell us a little about the race.
CF: It was pretty grueling. After having done the Tour de France and the Olympics it was hard going into the Tour not knowing where I was physically as I hadn't trained specifically for the Vuelta. My rivals were obviously hungrier than ever at the Vuelta given they hadn't been satisfied with the outcome of the Tour. With so many mountain top finishes it was a great GC race – maybe the best one of the year.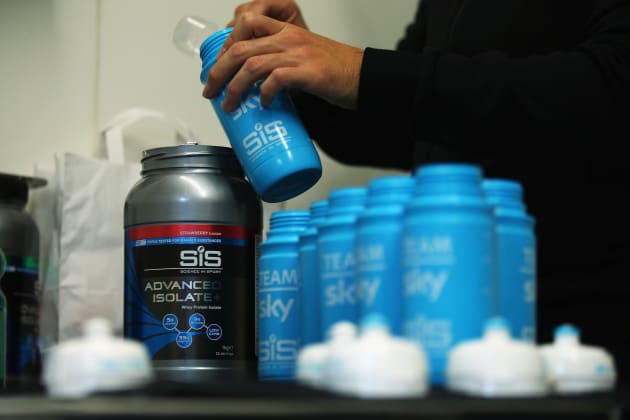 BA: And it looked particularly hot out there – what did you drink and in what quantities?
CF: Generally, I drink probably a bottle about every half an hour. That's a lot of fluid. I mix it up, and I also take a lot of SiS energy gels.
BA: Orica-Bike Exchange really seem to be developing a reputation as one of the top three teams … We are interested to hear how you see the development and outlook for the Aussie-based team?
CF: I think it's a great project. It's good for young Aussie riders to be able to look at Orica, see the success they have had, and have that goal in mind, so they know that if they work hard there is something to aim for. That's great in terms of giving inspiration to young riders and, in that sense, hopefully something that they shared by Team Sky and what we are trying to do.
BA: Last question – It's been a huge year for your, arguably your most successful yet, can we expect to see you racing in Australia in the foreseeable future?
CF: Like I said, I really like racing in Australia. It's a really tough terrain. You don't have massive mountain ranges like the Alps or Pyrenees, but it's always undulating. You definitely feel like the elements are always working against you, which presents its own challenges. We're at the stage of the year now where we're just putting in place out race and training programme for next year, and so potentially I'll be back racing in Australia at the start of 2017.
Bicycling Australia would like to thank Science in Sport for their assistance – for more information visit www.scienceinsport.com