A new bike park which offers a competition class velodrome, MTB track and BMX track (and a criterium circuit yet to be built); kilometres of picturesque low traffic country roads; a famous accessible car racing circuit with a solid climb which tests even home grown Tour de France rider Mark Renshaw when he's home training; cafes which welcome cyclists and serve Euro quality coffee; museums, playgrounds, well stocked bike shops, an annual race/sportif promising closed roads for the duration and a host of supporting events over what is currently a weekend but will be a week in 2017 . . . it all sounds pretty enticing for the average cycling enthusiast.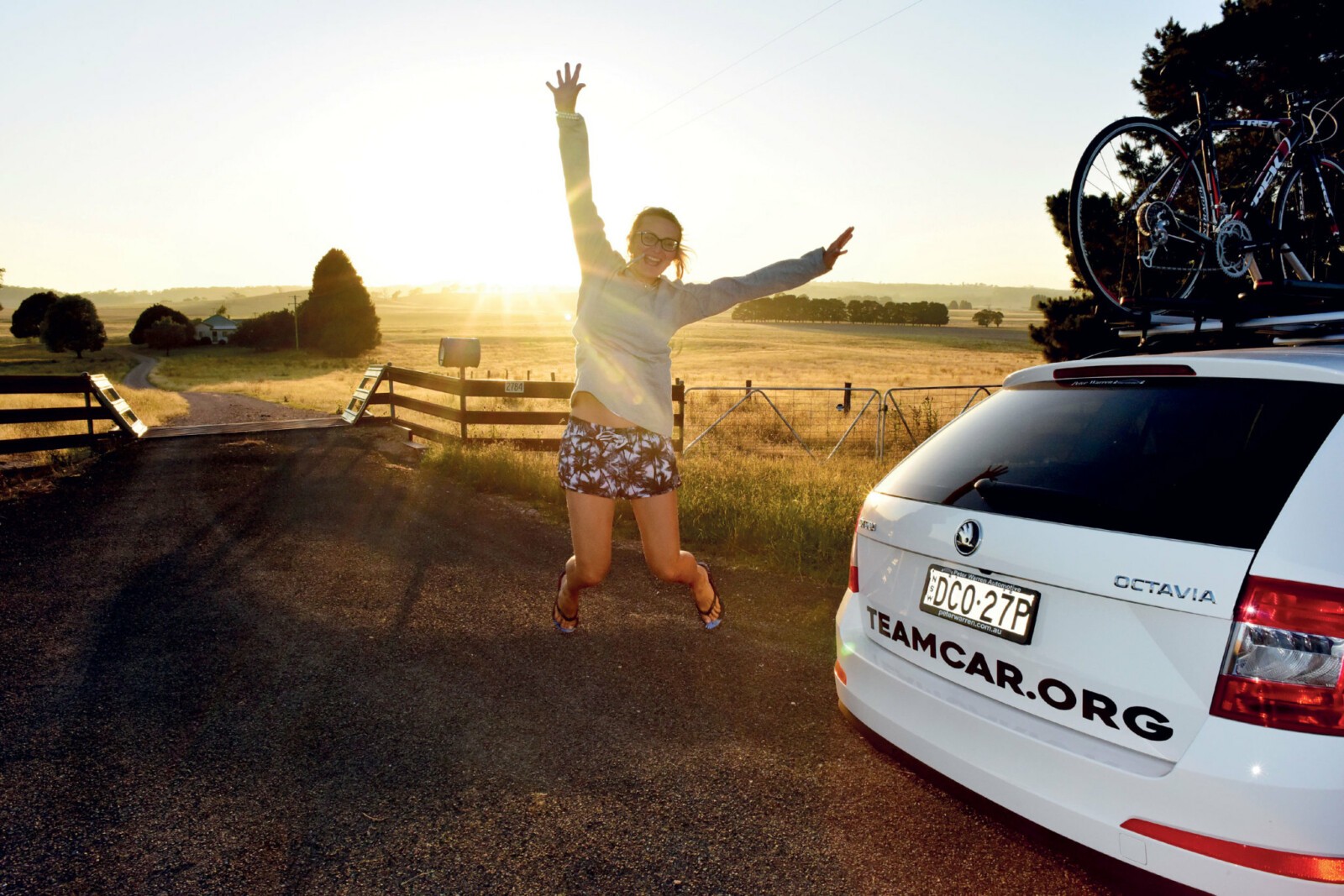 Where is this place, you might well ask? The answer is Bathurst, an inland city servicing a region of 40,000 people best known for agriculture (sheep, cattle, wheat, vegetables, honey, orchards and vineyards) and industries (education, food processing, timber and mapping).
While Bathurst is probably most famous for the Mount Panorama car racing circuit, attracting thousands of motor racing fans from around the country for the Bathurst 1000, V8 Supercars and other events, it seems there is a lot on offer for fans of wheels of the man-powered variety of vehicle as well.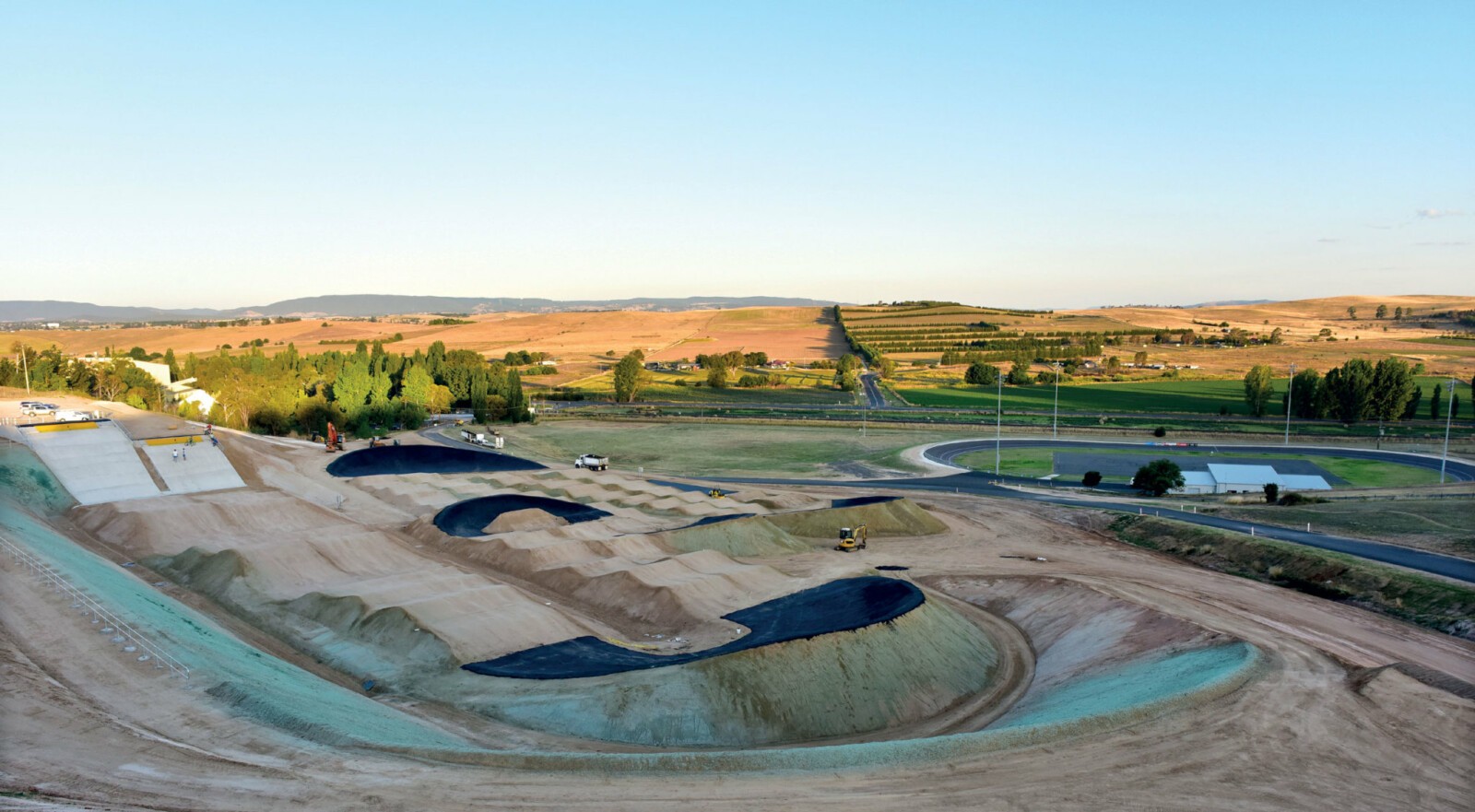 Add to that the fact that Bathurst is only 2.5 hours' drive west of Sydney – easily doable after work on a Friday afternoon (as one of the locals informed us, "in the time it takes to watch a movie at the cinema"), and it's hard to ignore the Mayor's passionate invitation to "come check us out".
The ideal time, of course, is the weekend of April 9-10, when the council will for the first time run the annual Blayney to Bathurst bike race/sportif over 110km and 70km.
Gary, a keen bike rider who like superman can change from a suit and tie into lycra in a flash, is calling riders of all levels, both sexes and all ages to head for Bathurst to not only have a go at the B2B and the supporting events run by Cycling NSW, but bring their families and show them a great weekend in a city he and the council are working hard to turn into the cycling capital of NSW if not the entire nation.
Having recently opened the new velodrome and the new international standard BMX track on land adjacent to the mountain bike track which has been in use for a few months, Gary sees Bathurst as a place that bike riders are going to want to flock to.
And knowing that family support is integral to a bike rider being able to travel away to ride, he wants it to be known that there is a lot more to Bathurst as well as it being "cycling central" with a myriad of activities and attractions for non-cycling spouses and children.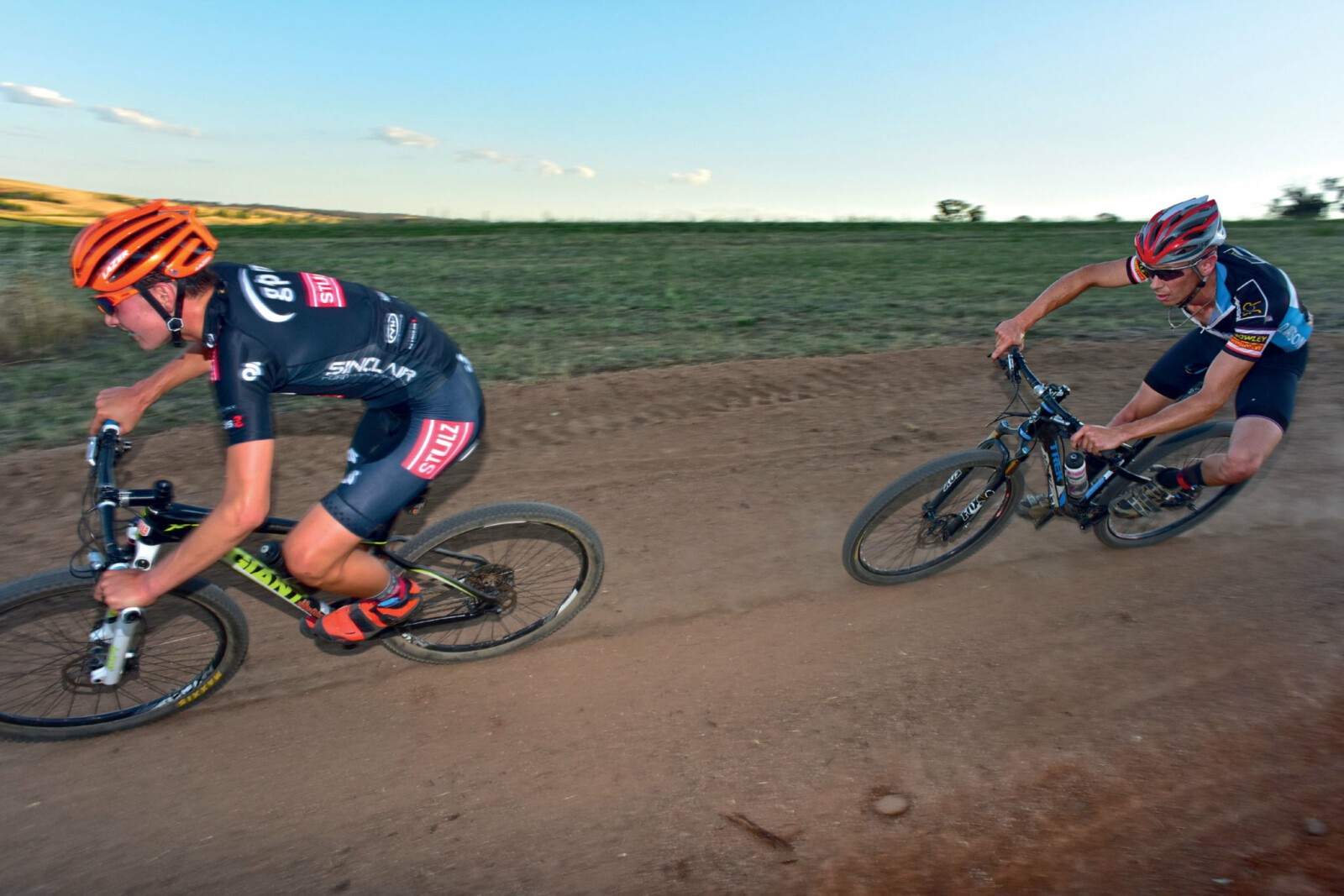 The council invited Bicycling Australia to Bathurst for a couple of days to showcase the city as the ideal location for any family with a cyclist in it. The writer, a rider, took her partner, a rider, a nine year old daughter, also a keen cyclist (but also a keen kid). The photographer, a rider, took his partner, who enjoys a social ride but doesn't race, and two children, one who is keen to take up racing; the other who enjoys a social ride and many other activities.
After a couple of days of checking out attractions, eating, coffee, spending time with Gary and his council marketing/events team, riding with the local Bathurst Cycling Club members including Tour de France rider Mark Renshaw, home before heading off to the Tour Down Under where he came second in the first state, our overall impression was awe.
Bathurst is a city well on track to become a leading cycling city – if it's not there already.
Back at the council chambers after his morning ride, out of his Lycra and dressed in a suit more befitting his Mayoral status, Gary speaks passionately about his visions for the future for the city which is Australia's oldest inland settlement.
"There is nothing like starting your work day with a ride,'' he says. "We love riding here and we want to show the 23 million other Australians and the world how good it is to ride around Bathurst. We want to create the facilities to breed our own future champions and bring people to Bathurst to compete at the highest level in their favorite disciplines.''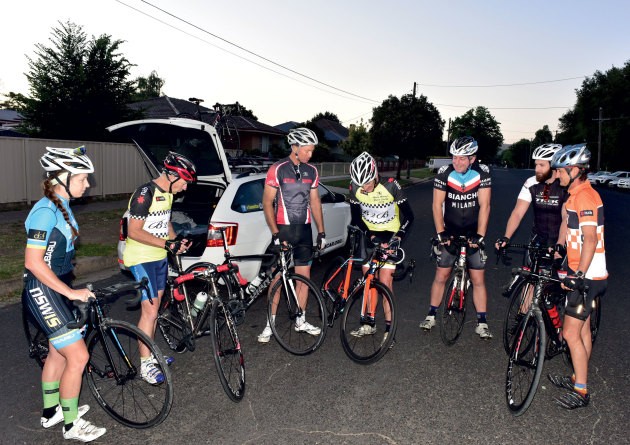 Of course Bathurst is already on the world map courtesy of the Mount Panorama car racing circuit and Gary sees the Bike Park as an extension of that. Cycling events are going to feature highly on the Bathurst calendar into the future and it will be the council promoting them.
This year it has taken on promotion of the B2B, having been asked for help by Rotary and it is already thinking of 2017 when it plans to create an entire week of cycling around the main event.
"We have planned 13 major events in 2016 and three of those will deliver $40 million into our economy – the national BMX championships, the Liquimoll 12 hour and the V8 Bathurst 1000," he says.
"Council is putting Bathurst on the map as an events centre. It is unusual for councils to take on an events management role, usually it's about roads and rubbish collection, but we have put on a full time events management team. We see Adelaide … and I am like a kid in a lolly shop…I see it and I want it for Bathurst.
"We have also seen the transition of Bathurst from an agricultural settlement to a railway town to a regional centre of education, with 60 plus educational institutions and eight pathways to the Higher School Certificate.
"As well as the cars and the bikes, we are also currently providing land to the local go kart club at the back of Mount Panorama to build a world class kart track.''
Back to the B2B and the Council's plan for this year's event is to maintain the event, work with the volunteer labor provided by Rotary, see what it is all about, then really get moving next year on creating extra events for children, women (who may not be right into racing or the longer distance riding).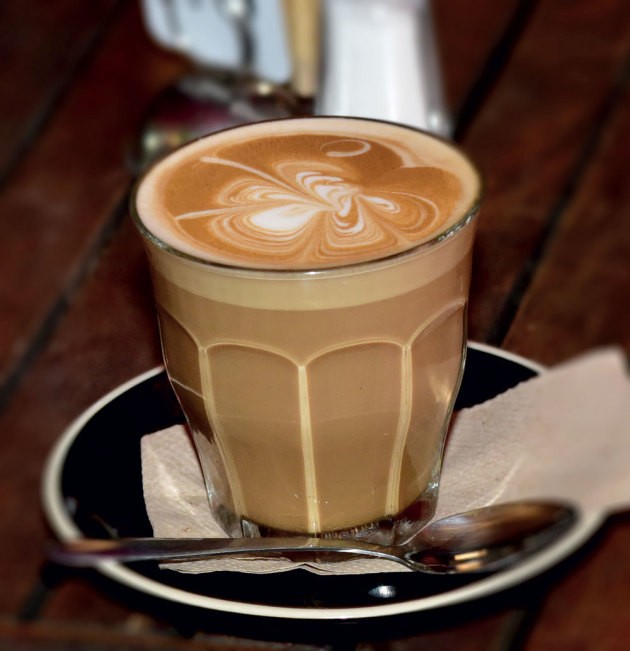 Obviously it helps cycling's cause that the Mayor is an avid bike rider. So too is the local Member of Parliament Paul Toole and the local Traffic Commander, Mick Robins.
Watch this space!
Our team were the guests of the Bathurst Regional Council. They stayed at Rydges Hotel Mount Panorama and were treated royally by the members of the Bathurst Cycling Club.
The event history
The conception of the nab B2B can be traced back to the early 1990s and the event has continued uninterrupted since then, with a series of course and format changes.
The forerunner was the Orange to Bathurst race which was created in 1990 when the two local cycling clubs at Bathurst and Orange decided it would be easier to run a larger event if the clubs came together and shared the responsibility of running the race.
They initially ran the Orange to Bathurst as a challenge between the two clubs with a trophy to record the results, and the event quickly developed into a large regional level event.
The inaugural Orange and Bathurst Cycling Club Challenge race (the forerunner to the B2B Cyclo Sportif) was a handicap event contested in 1990 starting at Orange's Jack Brabham Park and finishing on the outskirts of Bathurst on the Old Vale Road Motor Racing Circuit.
Cycle Racing between Orange and Bathurst had been contested for 100 years but the new club challenge format continued to drawing stronger more widespread field each year in the 1990s. After Mark Renshaw won and recorded fastest time in the event in 1999 (he also recorded Fastest Time in 1997) the event administration team upgraded the format and CNSW sanctioning by inviting Sydney clubs for a city vs country challenge.
Using the same course and the handicap system the event continued to grow attracting Cycling Australia which joined the event with Rotary in 2004 for first Cyclo Sportif event (with the day promoted as the O2B). The initial Cyclo Sportif division was run as a separate event behind the handicapped race event. The organisers realised the format required massive changes to grow further so the event moved to a scratch race format and a series of course changes occurred.
The 2005 was the first CNSW "Blayney to Bathurst" (B2B) starting at Blayney and actually finishing at Perthville again with a separate Ride-it Category. In 2006 the course changed to finishing at the top of Mt Panorama but this event as very significant as the current format was established using timed results and a Long and Short Course option.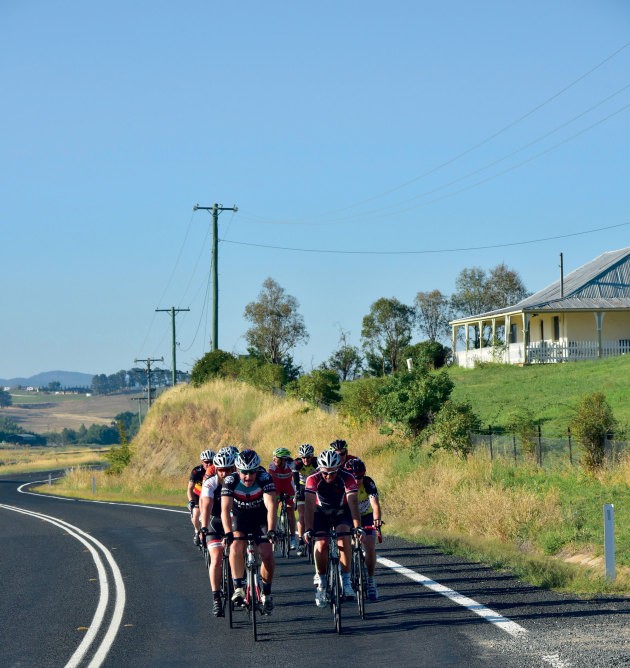 The rides
1. Blayney – Bathurst 70km.
Matthew Somerfield, Sydney.
Blayney to Bathurst is a point to point ride starting from the local swimming pool in the rural township of Blayney and continuing to the finish behind the car racing facilities at Mount Panorama. I haven't done the B2B event before but after doing the reccie, I will definitely be going back in April to ride with my mates and see what time I can get for the distance.
I rode the 70km route with Mark Windsor, a local rider who turned out to be a wealth of knowledge on the B2B, with a large bunch of Bathurst cycling club members who apparently ride the route quite regularly. There is also a 110km route.
Leaving Blayney, a small country village with a significant swimming pool complex and its own council you find yourself riding along wide country roads surrounded by paddocks full of grazing cattle and sheep, and river plains. The ride moves into rolling hills moving into Barry, a sister town to Neville, known as solid farming villages follows Coombing Creek to Hobbys Yards, where the short course and long course of the B2B event split. The long course heads to Trunkey Creek, an old gold prospecting site, while the short course continues past the Three Brothers range.
You then progress through Moorilda towards Newbridge where rolling hills begin. Mark reckons people get a bit anxious here anticipating the King of the Mountain coming up.
From the top of the hill it is a nice run into Bathurst. At Wimbledon you start dropping down off the plateau, looking down on the beautiful Bathurst Valley and Charlottes Vale where William Cox, Governor Macquarie and surveyor George Evans were so impressed that they opened up inland Australia there 200 years ago.
Down on the flats the two courses come together and you ride along Georges Plains on roads with a huge cycling history. Mount Panorama is on one side; the new bike park with a BMX, MTB and velodrome on the other.
A couple of kays later you ride into Mount Panorama for the finish; you touch the race circuit a few times and finish in the pitts.
It is a challenging ride for a club cyclist especially coming from Sydney (where we mostly ride criteriums) due to the dead road surface and undulating terrain, but I would absolutely recommend it.
What I enjoyed most was the scenery along the way, the clean fresh air and the freedom of riding country roads safely—and even a few warm waves from local farmers. Unspoiled land, livestock stations with grazing sheep and cattle, the railway which you follow past Newbridge for quite a few kilometres, and the historic landmarks typical of Australia's country towns make the ride all the more special.
70km doesn't sound much, but it is actually a solid two hour ride, averaging 31kmh, even in a large bunch like the group of locals I rode with. My Garmin registered 633 metres of altitude gain and I was told that the 70km ride can be tougher the 110km option you can do on the day of the sportif, due to the 70km having more hills.
I can't wait to return to Bathurst in April and do my first official B2B.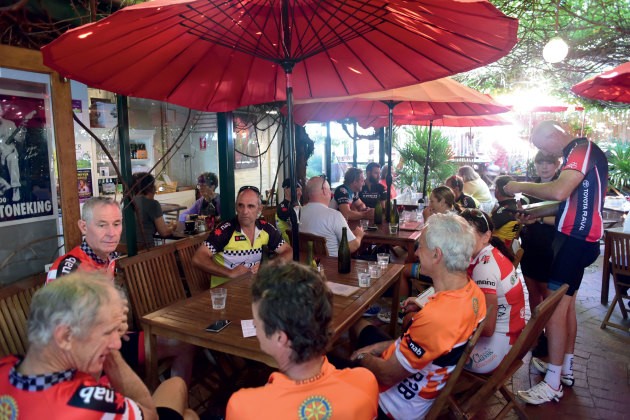 2. Mount Panorama lap – 6km
Mathew Somerfield, Sydney
I had been to Bathurst to watch the car racing and the idea of riding my bike around Mount Panorama was very attractive, even though I hadn't done much training especially on hills in the weeks leading to our trip. I was very fortunate to be escorted around the circuit on my bike by local Tour de France rider Mark Renshaw. I really enjoyed this ride. The scenery is breathtaking and it is totally worth the hard pedal to the top of the mountain. Mark does up to eight laps of the circuit to do hill training, but I was happy with one!
We averaged just 20.8kmh for the six kilometre circuit and I can tell you that it was tough and I can certainly see the training benefits of getting on there regularly.
I think it is a must do for any riders who visit Bathurst but you need to have a bit of fitness under your belt to be able to make it up the hill with any kind of pace on.
The descent was tight and fun, even at the 60kmh speed limit. It's a residential two way street when not in use for racing.
3. 30km Bathurst to Newbridge and return
Karen Forman, Illawarra
Local rider Gary Rush (who happens also to be the city Mayor) led me on an easy ride with him and a few mates leaving at 7.30am on a weekday morning before the predicted heat wave conditions kicked in. Just recovering from an injury, I wanted to ride on the flats, at a fast enough pace to get my heart rate up, and enjoy some Bathurst scenery, while protecting my injured ankle.
We started the ride at the Dog Pound, headed out Vale Rd and quickly moved out of town towards Perthville which is a really pretty little town with a pub that supports the local cycle club, then onto Goulburn Rd to Georges Plains to Newbridge and return, getting 30km done in just over an hour.
The road surface was typical country road, not too bumpy but heavier than what we are used to in the city where hot mix surfaces are common, but the scenery was breathtaking. I enjoyed the mostly flat terrain, with some false flats. Gary says any number of local groups are going out every day along this route and they welcome visitors.
At that time of the day we didn't strike much traffic and the drivers did give us a wide berth. We met the B2B route riders on the way back and jumped onto them for the last 10km for a fast downhill cruise into town.
We saw a number of other groups training along the way and in true country style, there was always a chorus of "good mornings" as we passed.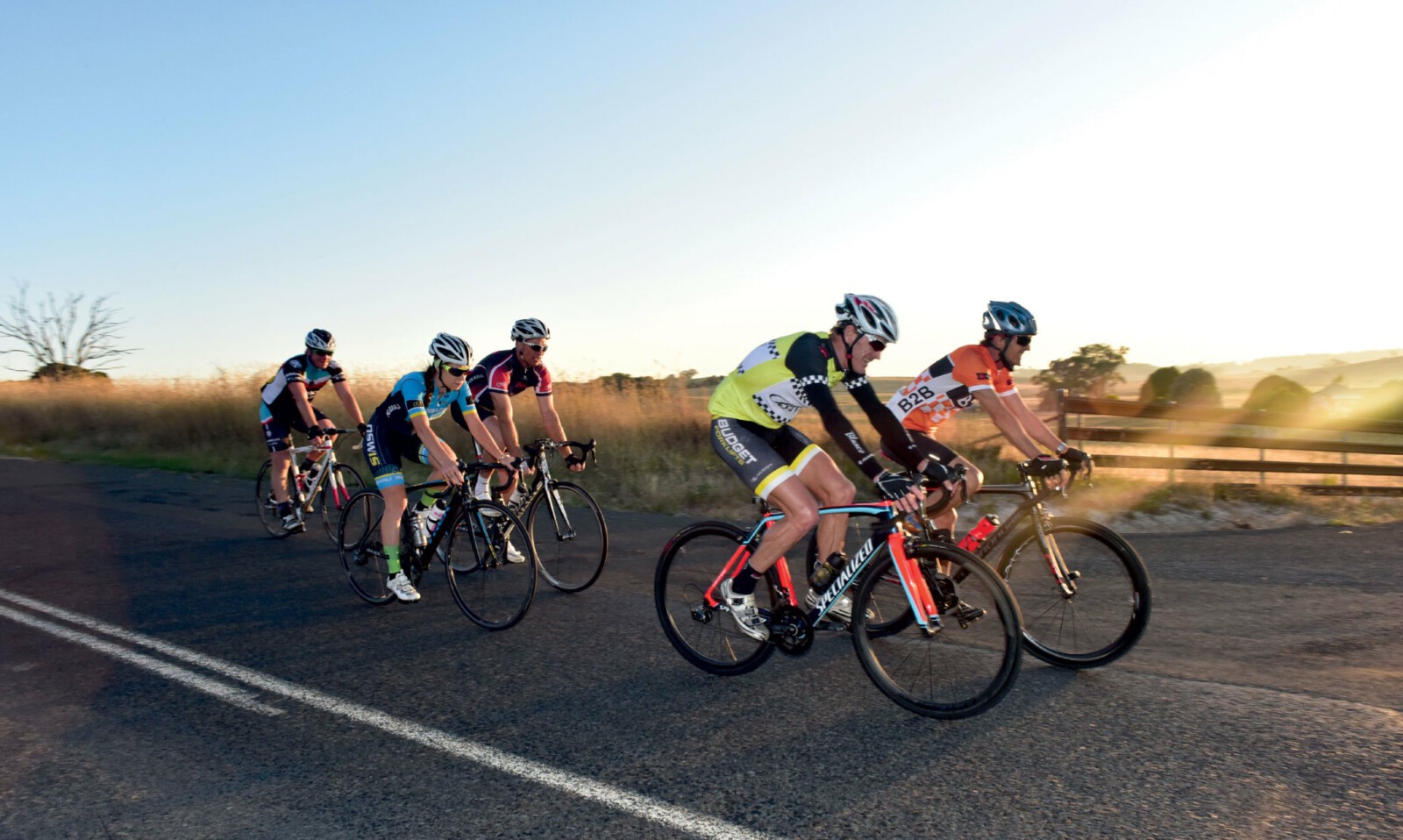 4. The river ride 19km
Karen Forman and Eva Walesiak with Gabi 9, Coraline 14 and Yannick 12
Karen: This is a great ride for the whole family to enjoy together on any kind of bikes, although we all had road bikes.
It is mostly on a bike path which follows the Macquarie River and averaging 15kmh to suit the kids it took us just over an hour. The well-marked bike way starts at Ophir Rd Eglinton, where there is plenty of parking and you ride east 9km to Bicentennial River Park. We only had to venture onto the road in Morriset St, but traffic was sparse and soon we were back on the relatively new paths, enjoying the historic river precinct. The kids were able to ride ahead safely and the path is wide enough to ride two abreast. I almost laughed… there are Strava segments along this route!
Eva: 'I am an occasional rider keen to get more involved in the sport. Originally from Poland and having moved to Australia five years ago, I feel limited with family-friendly cycling options near my home on Sydney's Northern Beaches. I don't ride on local roads in Sydney because it's too dangerous for myself and the kids. The river loop near Bathurst reminded me of cycleways in my home city of Warsaw. A lot of people commute to work along a path that follows our river, the Wisla, riding the path was a very safe and similar experience. Everywhere in Warsaw you can ride a bike safely – it wold be a dream if we had this amount of paths in Australia.
Yannick: I was thrilled about getting out on the family river ride. My highlights were the safety, scenery, spending time with family and friends and riding on car-free roads. I also loved the look of the BMX track and velodrome. I would love to go back and ride there again soon.
Gabi: I enjoyed riding with my mum and my friends on the bike path. I didn't have to stress about cars and Yannick and I rode next to each other, sometimes a bit faster than the mums which was great. They didn't mind us going ahead because they knew there would be no cars.
The itinerary
The two families only had two nights and two days in Bathurst, but managed to see and do a lot – including the all- important B2B ride – during our stay. Here is a suggested itinerary for mum, dad and the kids.
Day One: Arrive in Bathurst and check in to one of the many motels, hotels, caravan parks. We stayed in spacious two bedroom apartments at Rydges Mount Panorama with views of the famous track and the plains beyond. It is worth mentioning that Rydges requires a two night stay over major weekends like the B2B. Sunrise was particularly spectacular out of the glass doors and across the balcony. Having two bathrooms was a treat with kids in tow and although we were out enjoying the local restaurants and cafes most of the time, the full sized kitchen with laundry provided for some self-catering.
Dinner at The George Hotel, a boutique pub overlooking Machattie Park with a casual feel, perfect for families but a menu that would rival many a city establishment. We dined on lemon and rosemary marinated chicken breast with basil gnocchi, grilled peaches, baby spinach, prosciutto with wine sauce $28, chargrilled ribeye 300gm café de Paris butter, shoestring fries and a fire herb and water cress salad.
Day Two: Do the B2B, either on the official event day, or on your own on another date. Our rider was driven to Blayney to meet Bathurst Cycle Club locals for the 70km ride to Bathurst, following the same course that will be used in the official race/sportif in April. With a hot day predicted, the ride began at 6.30am.
Meanwhile, his partner was driven to the Bathurst Dog Pound to meet local rider Gary Rush (the Mayor) and some friends to ride a popular 30km out and back course to Newbridge at an easier pace. Coffee after both rides was at The Hub, a cyclist friendly café with a huge outdoor area covered with umbrellas, great coffee and plenty of bike parking. We enjoyed bacon and egg rolls on Turkish bread (a gluten free option was available).
Lunch back at The Hub. We enjoyed a kids BLT $6 and two quirky, but nutritious salads. We couldn't decide whether we preferred the lemon and garlic chicken with kale, quinoa, red onion, capsicum, avocado, carrots, almonds, currents, mint, mixed leaves with citrus dressing more than the warm sweet potato salad with haloumi, walnuts, spinach, apple and balsamic dressing with chicken, lemongrass, ginger and cranberry iced tea.
The afternoon is a great time to check out some of the local facilities. We toured the new BMX track, watched some track training with the juniors at the velodrome under the guidance of Coach Marian Renshaw (if you recognise the name, yes she is Mark's mum) and returned to watch the local club run its weekly racing at the mountain bike circuit. All welcome, so take your mountain bike along.
Dinner at The Church Bar. As the name suggests, the venue was once a church and has been tastefully converted into an Italian pizzeria. We sat outside as the evening cooled and enjoyed an array of gluten free, vegetarian and traditional pizzas. We loved the Rankin, which featured salami, mushrooms, buffalo mozzarella and some rocket on request. The Havana with Tandoori chicken, mint yoghurt, Spanish onion, cashews and coriander was also a winner. Nobody braved the saltwater croc pizza with wild lime and ginger marinade, coconut cream, baby spinach, Spanish onion and roast capsicum . . . but we are sure it would have been nice. The prices were all reasonable at around $20 per pizza.
Day Three: Up early, greet the sunrise and ride a lap of Mount Panorama. It's 6km around and involves a steep climb (and then descent, but as it is a street circuit, speed limits of 60kmh apply). If you are fit enough, do two or more laps, but be sure to stop at the top and take some photos of the view, which is particularly spectacular at sunrise.
Be sure to drop into the Al Dente pop up cyclist staff on Vale Road (only on Thursdays) where you can buy a bacon and egg roll.
This is the ideal time to take your non racing spouse and children on a gentle family ride along the Macquarie River. It's bike path most of the way; an easy 19km with plenty of places to stop for a drink and a snack along the way. The ride stars at Ophir Rd, just 10 mins out of the main city and there is plenty of room for car parking.
With plenty of riding under our belts, the afternoon is the perfect time to explore some of the local attractions. The National Motor Racing Museum at Mount Panorama features a large collection of historic cars and motorcycles and with videos and photographs well illustrates the history of motor racing in Bathurst. The souvenir shop is difficult to pass by.
And a museum not to be missed is the Fossil and Mineral Museum in Howick St, featuring the Somerville Collection – and the only life sized T-Rex skeleton in Australia. Housed in a former historic schoolhouse built in 1876, the collection – which comprises half of a private collection owned by an Orange man, Warren Somerville, is magnificently displayed. Even non museum fans are sure to be fascinated with a visit.
It's almost time to head home, but not before giving the kids a run in the adventure playground featuring dinosaurs and loads of green space, and a taste of the locally churned ice cream at Annie's Ice Cream.
We headed home with a hunger to return, do it all over again, take in some more rides and check out the myriad of other attractions including former Cobb & Co trails, have a BBQ at Chifley Dam, visit Abercrombie House, Chifley Home and Miss Trailll's House and garden, ride the miniature trains and more.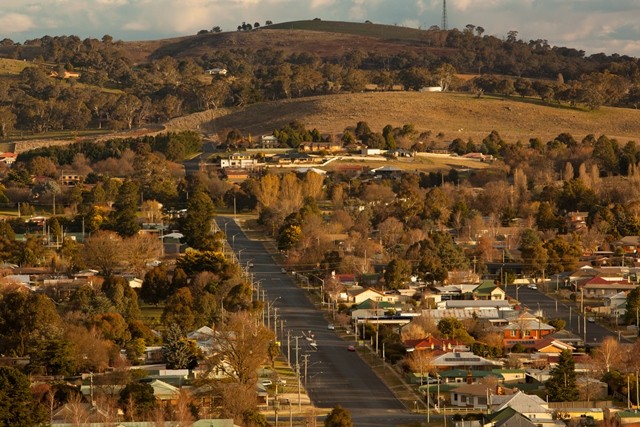 Bathurst's Big Bike Bash
What: The 70km/110km 2016 'nab Blayney to Bathurst' (B2B) Cyclo Sportif Challenge and the 110km B2B gold race. The race ends at the famous Mount Panorama Racing Circuit, with a carnival atmosphere.
Who: Rotary Club of Bathurst Daybreak Inc/Bathurst Regional Council/Cycling NSW run the sportif event for riders in categories including junior men and women 19, under 23 men, elite men and women, masters men and women, Cycling Australia RIDE members, Audax members. The sportif is open to the general public and caters for all riders with suitable fitness to complete the distance. Riders without a current member of Cycling Australia will receive a 3 Month Ride membership which includes necessary insurance cover. The gold race is for Race for national and state A grade male riders and high level female riders. Riders can enter as a team or an individual. There is also an 11km Family Challenge Event.
Why: Challenge yourself, ride the distance, ride it for a time, ride with friends, enjoy the scenery and all that Bathurst has to offer
When: Sunday April 10 2016
What: The B2B Cyclo Sportif is a participation event that caters to all riders with suitable fitness to complete the distances.
Where: Carrington Park, Blayney NSW
8.30am 110km long course gold race
8.45am 110km long course cyclo sportif
10.15am 70km short course cyclo sportif
How: Go to www.nsw.cycling.org.au for more information and online entry. Entry is $117 per rider
Extra info: Supporting events: NSW Hill Climb Championships, Bathurst Criterium Races April 9. See www.nsw.cycling.org.au for details and online entry.
How to get to Bathurst
• By Car: Bathurst is 207km from Sydney, 251km from Canberra and 191km from Goulburn
• By Air: Regional Express flies daily between Bathurst and Sydney
• By Coach: Australia Wide Coaches has daily services to Sydney
• By Rail: NSW trains run a daily express service between Sydney and Bathurst; while there is a Daily XPT service to and from Sydney.
• Getting around once you are in Bathurst can be done by personal car, Bathurst Taxis or the local bus service.
• Recommended, once you arrive, buy yourself a C Bathurst pass, which gives you access to a variety of attractions including the Australian Fossil and Mineral Museum, the National Motor Racing Museum, the Bathurst District Historical Society Museum, Chifley Home, Bathurst Regional Art Gallery. The pass is available from any of the attractions or the Bathurst Visitor Information Centre 1 Kendall Ave.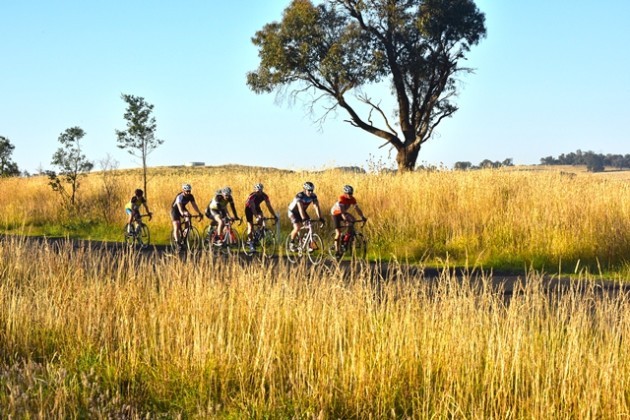 Belly fronts up for his 11th B2B
If you arrive in Bathurst and found you have forgotten something for your ride, then the man to see is Greg Bell. If you arrive in Bathurst and need to know something about cycling in the city – especially the B2B event, then the man to see is Greg Bell.
Greg, or Belly as he is affectionately known in cycling circles around town, is the man behind Belly's Bikes, one of two bike shops in the town currently working out how to respond to the increase demand for track bikes, mountain bikes and BMX bikes following the construction of the new Bathurst Bike Park which takes in all three disciplines of riding.
He not only sells the gear, but has the experience and knowledge to tell you what to do with it when you buy it. We arrived in a flurry after our junior rider realised she had forgotten her helmet and shoes. Within minutes, Belly had her fitted out in a pair of Shimanos in her size, had bolted on new cleats and helped her choose a helmet that perfectly matched her club kit. She left there talking about Belly like an old friend.
Enter the shop, though, and Belly is not the first one you will meet. First there is Bella, his beloved one year old British bulldog, who comes to work with her Dad every day and rides around in a trailer behind his bike.
While Belly himself reckons he is "nothing special; just a bloke who helps people ride bikes and loves to ride", the local cycling grapevine thinks otherwise. He's an avid supporter of the local cycling club and riders and with his trademark grin is always up for a chat when you visit his store. And, he has done the B2B event every year since its inception in its current format 12 years ago.
A mechanic by trade, he started riding bikes himself in 1998 when a marriage breakdown meant he had more time to exercise and a leg injury required him to do some non-weight bearing exercise.
His first event aged 35 was the RTA Big Ride from Canowindra to Bega via the Victoria Snowy Mountains, which he did on an MTB with just two months to get fit. He followed up with a two week 1,400km journey from Thredbo to Sydney and realised he needed a road bike…then began a decade of spending his annual holidays riding a bike over long distances.
From there he got into mountain biking and started competing in endurance events, doing a lot of road kays to mix up the training and shifting his work focus from cars to bikes working as a bike mechanic in a bike shop.
He has been a member of Bathurst Cycling Club for 10 years. In 2015 he decided to forge out on his own, buying a rundown former firearms/pets/bike shop and turning it into the modern large bike shop it is today.
Belly says he is excited about the new Bike Park in Bathurst and has seen a new interest in BMX, track and mountain biking since it opened.
He's hoping to get enough time away from the shop to get some training in for what will be his 12th B2B, an event he says is "unreal, great for Bathurst and riders from everywhere".
State of the art facilities
Just outside of Bathurst on Vale Rd at Mount Panorama, stands the Bathurst Bike Park, an amazing facility which the local council hopes will position the city as the centre of all things cycling in the State if not the entire country.
Funded by State, Federal and Local Government funds, as well as input from user groups, the bike park brings together three cycling disciplines – track cycling, mountain biking and BMX – offering world class facilities designed to provide opportunities for local juniors and adults, but also attract major events which will bring people to the city. A criterium track is expected to go in sometime in the next 12 months to provide for some road racing as well.
Chairman of the Bathurst Bike Park Steering Committee, Mark Windsor, says the park is something cyclists in Bathurst have been trying to get up and running for 130 years – and now it has happened.
"I believe we have world champions walking around this Central West area, we have so many good bike riders.''
At the bottom of the property is the new velodrome, home of the Bathurst Cycling Club. It is a 333 metre round bitumen track with banking ranging from 10 degrees to 20 degrees in the bends. There is a $250,000 clubhouse which is shared with the BMX and the mountain bike groups, offering canteen, toilet, storage and meeting facilities along with a wide shady veranda.
Club coach Marian Renshaw says the club is delighted with the new track which is fast and smooth. It was officially opened at the Bathurst 200 track carnival/NSW Country Track Championships held late last year held as part of the Bathurst 200 years celebrations.
"The 333 metre track is UCI standard so we could hold Olympics here if we wanted," she says with a smile.
Currently the club is catering for riders from three and four year olds through
their mums, elite riders and masters.
 It races every Friday night with training held most days and a new women's contingent was planning an assault on the NSW Masters state track championships in Sydney in February
Up the hill and indeed, cut into the hillside, is the brand new BMX facility. It is state of the art, able to host major international championship events such as the Subaru BMX Nationals held February 29-March 6 is one of only two cities in Australia with a BMX track of world class standard. Boasting two start ramps of eight metres and five metres, it is 400 square metres.
Further up the hill finds the entrance to the mountain bike park, Bathurst Mountain Bike Club President Glen Porter says the track has been in existence for three years, but was born out of the idea that all cycling disciplines could be hosted on the one site.
The Bathurst local was on a mountain biking holiday in New Zealand with his family when he read an online newspaper article from back home announcing the Bathurst Cycling Club had set up an MTB branch and had been offered a large patch of land by Council to create a track. "The club had the sense to align with the MTBA, so I came back from NZ and got involved. We had an International Mountain Bike Association trail building workshop here to teach us how to build trails properly using the natural terrain.
Now the BCC has 350 members; many of whom MTB as well, with ages from eight to 65, a 13km hand built trail which is mostly single track with a tight switchback, some berms, jump lines and wooden fences. It holds club racing each Wednesday night for all ages and runs an EVO Cities event (Australia's richest MTB Series across seven races).