Let's not beat around the bush here. Bathurst just gets it. The mayor gets it. The local riders get it. The business owners get it. Mark Renshaw gets it. Heck, even the vast majority of motorists appear to get it. Which makes for an enormously pleasant surprise considering, the last time I checked, Bathurst is still very much located in New South Wales, a state not exactly known for its love or promotion of road cycling.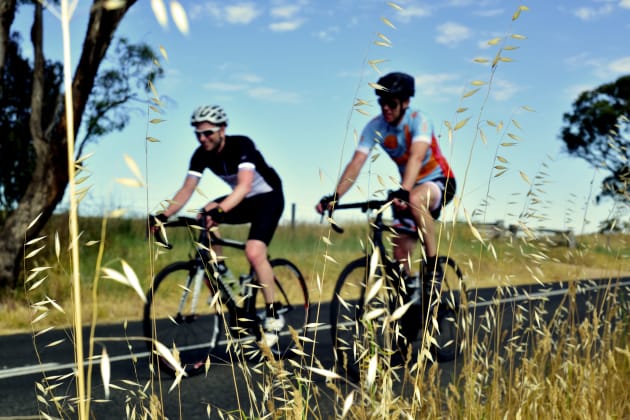 In all we were lucky enough to spend four days exploring Bathurst and the central west as part of the build-up to the 2017 Blayney to Bathurst (B2B) Cycling Festival. Truth be told we could have spent four weeks and still not seen it all, something long-time Bathurst Cycling Club member Garry Taunton, proudly explains. "There are endless kilometres of roads to experience, hundreds of rides for people of all abilities."
Taunton, who somewhat fortuitously works in geographic information systems for the NSW Government, is actually in the process of producing a guide to the best rides in and around Bathurst. "I'm fired up to finish it," he chuckles of the on-again off-again plan to share his decades of regional riding knowledge with local riders and visitors alike. "It should be ready in time for the B2B." (The plan is for the guide to be available free on both the Bathurst Regional Council and Bathurst Cycling Club websites.)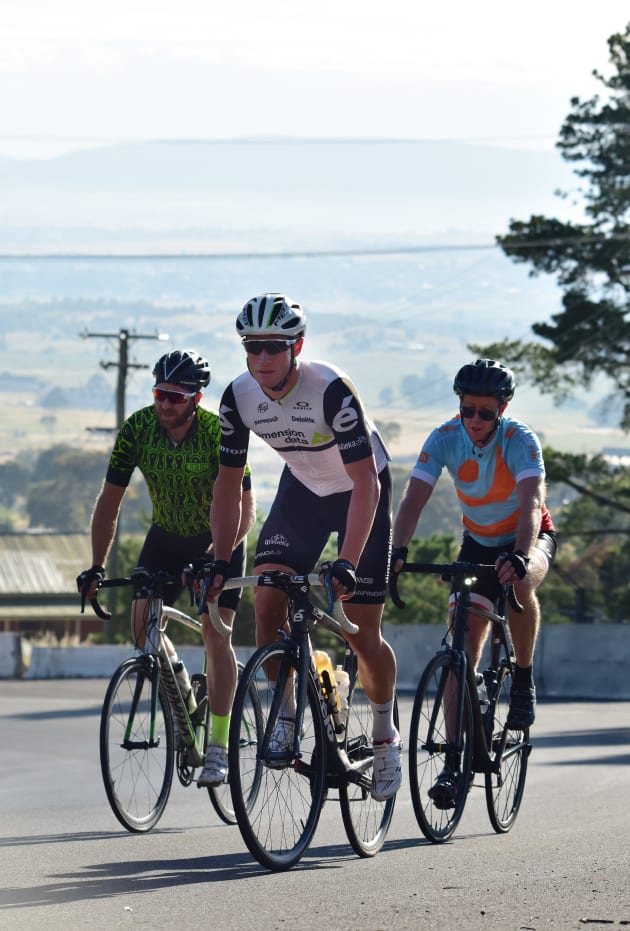 Like a growing number of locals, Taunton is convinced of the potential for cycling to play an increasing role in Bathurst's future. It's hard to disagree. Virtually everywhere you go here there's a genuine sense of momentum and contemporary ambition, flanked by a whole new generation of amenities and businesses to make any cycling trip complete. Boutique breweries, coffee roasters, wineries and even distilleries are popping up, as are edgy bars, cafes and restaurants. There are also two excellent bike shops, not to mention world-class MTB and BMX facilities on the southern edge of town. You'll never be short of something to do, on or off the bike.
Of course, ambition needs a leader. In Bathurst that role rests undoubtedly at the feet of charismatic Mayor, Gary Rush – a man who also happens to love his cycling. "We want to be the cycling capital of New South Wales, even Australia," enthuses Rush as he reveals his vision for the region's two-wheeled future over a selection of beers and fare from the local micro brewery, Two Heads. "The BMX National Championships (held in February 2016) injected $10 million into the local economy alone."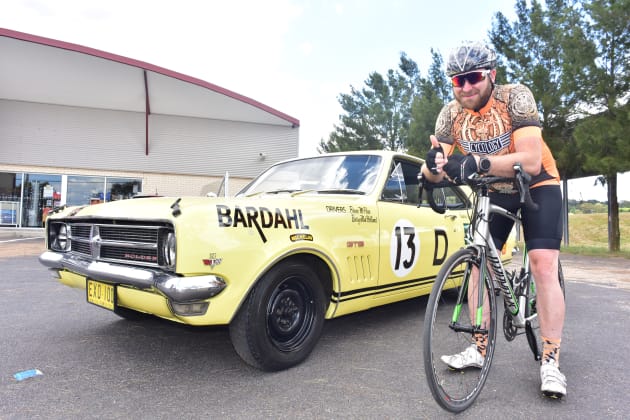 After the Bathurst 1000 in October and the Bathurst 12-Hour in February, the Blayney to Bathurst Cycling Festival has grown to be the region's third largest event – and they have no plans of slowing down. "In 2016 we had over 1,800 participants, we want to increase that by 1,000 more," says Rush of the next phase in the event's evolution. "In 2017 we're UCI-certified for the first time, making us a qualifying pathway for the UCI Gran Fondo World Championships in France." Beyond this he explains 2017 will also see the creation of an event village, with plans afoot to bring the traditional Saturday afternoon criteriums out of pit lane and into the very heart of the Bathurst city centre so even more people can experience the thrill of racing.
As exciting as this all sounds Rush is keen to point out the B2B weekend is just one facet of the Council's long-term cycling strategy. There's a clear appetite to drive cyclo-tourism and attract cyclists all year 'round. However as Mayor Rush reveals, the crowning jewel would be something with a considerably higher profile than mere social riding. "We want to bring the National Road Championships to Bathurst," he offers with a somewhat mischievous grin. "Look at our track record. What other regional centre in Australia has our capacity to run major events? It would be sensational." While Ballarat and the Victorian Government might have a thing or two to say about it first, it's certainly a tantalising prospect for any NSW-based cycling fan. But enough dreaming for now. We have riding to do.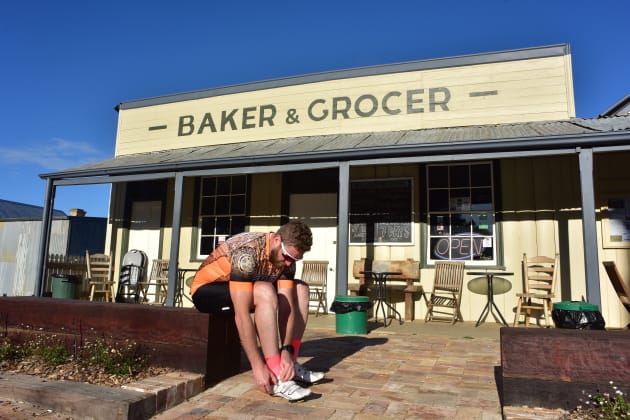 DAY 1 – Mount 
Panorama, 6.2km.
We arrive in Bathurst mid afternoon and, like the big testosterone-charged kids we are, our thoughts immediately turn to 'the Mountain'. Before long we're ascending the most iconic stretch of Australian sporting tarmac. With 170m of elevation in the first 2km and gradients approaching 15% near The Cutting and Quarry Corner it's a tough initiation for travel-weary legs. Mercifully, the remaining 4km is lightning fast and a whole lot of fun, a gilt-edged bucket list item for any Aussie cyclist. Just be careful on the descent through The Dipper and Forrest's Elbow; it's a public road with two-way traffic. There's also a speed limit of 60kmh which is known to be enforced, even for cyclists.
After one full lap of the circuit we head off to explore more of the local surrounds. Much to the amusement of a few farmers this includes hoisting our bikes over a series of rusty fences on the nearby service road that features in the NSW Hill Climb Championships each year. Curiously, despite being immediately adjacent to the Bathurst Gun Club, there's a joyful abundance of hares and kangaroos bouncing merrily along. As dusk takes hold we roll back to our accommodation in town, however we end up riding Mount Panorama several more times during our visit. Why? Simply because we can.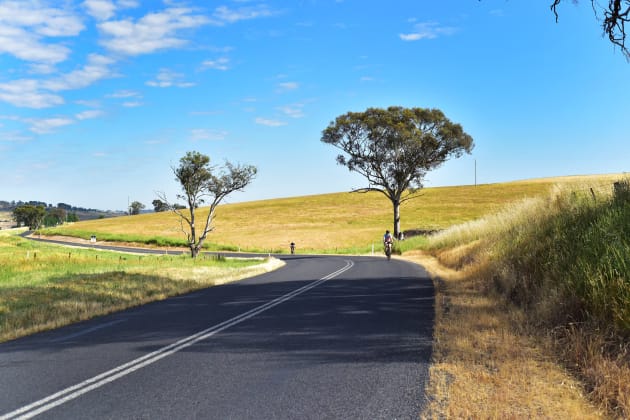 DAY 2 – Ben Chifley Dam Return, 45km, 800m.
We wake to a glorious Bathurst morning and head straight back to Mount Panorama, this time for an early morning rendezvous with one of Bathurst's favourite cycling sons, Mark Renshaw, currently home preparing for the 2017 season. Quick introductions on Pit Straight are followed by a relatively sedate ascent to Skyline – Renshaw may be a sprinter but he still drops all but one of us – where we pause to dissect everything from Cav and Caleb to cars and contracts, while marvelling at sweeping views back across the city. Like everyone we've encountered thus far, Renshaw is decidedly chilled and accommodating. He knows these roads as well as anyone and explains his favourite riding is out towards Blayney and Neville, while the toughest routes tend to the north near Mudgee and Hill End.
After chatting for an hour or so Renshaw is on his way and so are we, as we head out towards Ben Chifley Dam, the main water supply for the Bathurst region. The undulating trip takes us south along Vale Road before we turn left at Lagoon Road and follow our noses. It's roughly 20km each way, making it a popular out and back ride for locals and visitors alike. The road surface isn't the greatest. But it's counterbalanced by virtually zero traffic. Pleasantly what vehicles we do encounter are noticeably more patient than we're used to back home.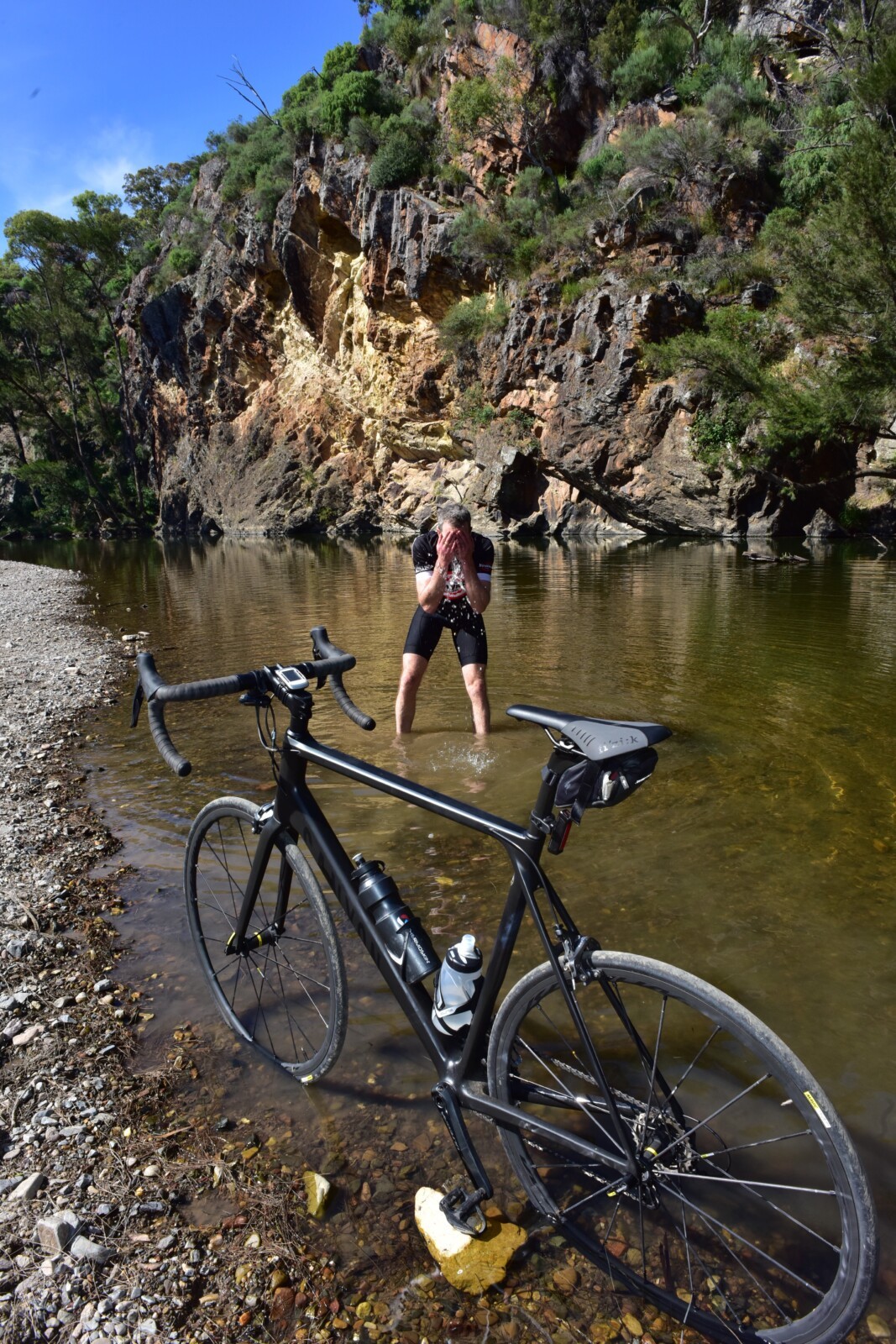 We'd been warned to watch out for brown snakes today, but thankfully don't see any. However, one thing impossible to escape are the flies of which we manage to consume several, straight down the gullet. As local rider Rob Barlow points out, "After much experimentation we've found the magic speed is 16kmh. Slower than that and the flies will be all over you, faster and you'll be fine." Moral? Don't ride slowly.
DAY 3 – Hill End to Bathurst via Sofala and Limekilns Road, 90km, 1300m.
Long before Bathurst was famous for motorsport, it was the epicentre of the NSW gold rush in the mid 1800s. That's precisely where we're heading today – gold country. It's an early start with a 70km drive north to the historic township of Hill End. Mark Renshaw warned us it's home to the region's toughest riding terrain and it's clear he wasn't joking.
We turn our first pedal stokes just after 8am, escorted by a local mob of kangaroos in a quintessential Aussie cycling experience. The first 40km along Hill End Road takes us generally east towards Sofala. The terrain is up and down all morning, punctuated by a couple of longer descents to keep spirits high. Generally, the road surface, much of it recently sealed, is good and once again there's very little traffic to contend with. The scenery is spectacular with rolling grazing land as far as the eye can see.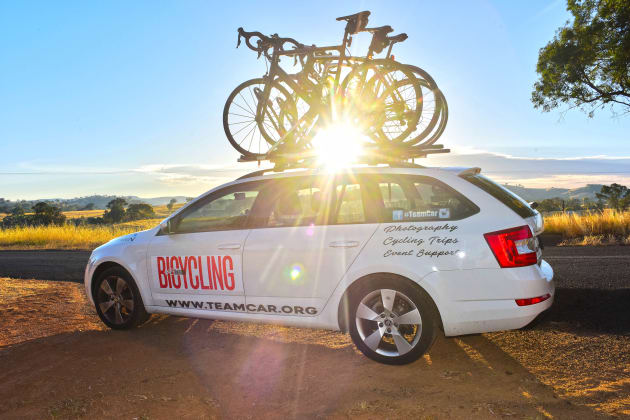 On the approach into Sofala we cross the Turon River and with the mercury already nudging 30 degrees we decide to stop for a splash. It's delightfully invigorating although perhaps not entirely practical, especially when you have to negotiate 50 metres of loose gravel to reach the water's edge. In cleats.
Suitably refreshed we remount and follow the river into Sofala, another historic gold town with a few touristy shops and a classic country pub that's sadly closed when we arrive. While it's a quaint place for a pit stop the serenity doesn't last, for pretty much immediately on our departure we're confronted with a testing 8km section as we head up Sofala Road towards the deceptively named town of Wattle Flat. It is not flat. It is hilly as @#$* and will hurt you.
On the advice of a few local riders we depart the main road at Wattle Flat and instead follow Limekilns Road back towards Kelso and Bathurst. It includes a 5km gravel section, mostly downhill, which adds a real dose of adventure to the day's riding. We suffer our one and only puncture of the trip, but see no cars, just a solitary walker and a cranky pair of Merino rams intent on head-butting each other. It's all part of the Bathurst experience.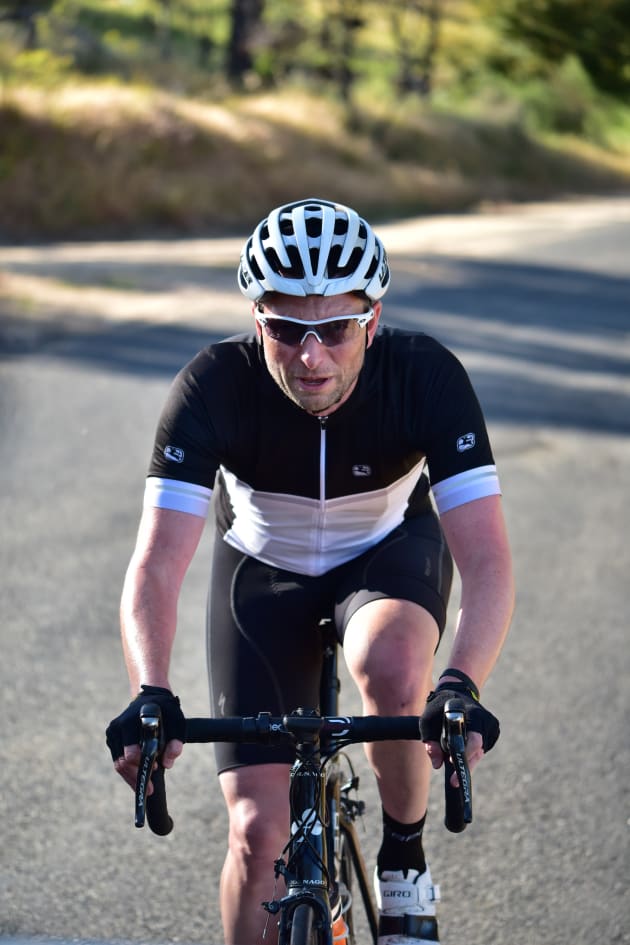 The temperature continues to climb. It's a piercing dry heat and with around 65km and 1,000m+ of climbing already in our legs we're beginning to suffer. The undulations continue ad nauseam and then, just as the terrain finally flattens, we encounter some gnarly cross/head winds to cap off an already epic day in the saddle. By the time we limp back into Bathurst we're spent. Strava confirms we've only ridden about 90km but thanks to heat and the wind it feels considerably harder than that. Alas it seems my bike also found it harder as I quickly realise my beloved rear rim has buckled in what turns out to be a mortal wound. Thankfully the crew at one of the local bike shops, Wheeler Cycles, help me out with a loaner wheel at short notice so we can finish the trip. You don't get that kind of service online.
DAY 4 – The Euro Ride, 45km, 650m.
For our final day in Bathurst it's a unanimous decision to end with a roll with one of the local bunches. We rendezvous opposite the Bathurst Police Station at 7am and meet up with around 30 riders led by Garry Taunton and Rob Barlow, both key figures in the rise of the B2B Cycling Festival. The destination varies from week to week, but for our visit we head out to The Euro climb via Eglinton and Duramana Road. It's one of the region's iconic training rides, about 45km return. The outward journey is generally uphill and ridden at a manageable enough tempo, while the return is a case of hang on if you can with several smaller bunches forming. The highlight is the sweeping 3km descent of the Euro that marks the turnaround point. As a Sydney-sider the terrain is reminiscent of Berowra Waters Road, off the Old Pacific Highway. There's a super friendly vibe from the moment we arrive with an eclectic selection of characters, strong riding and great coffee afterwards. It all makes for another fantastic morning and a highly enjoyable way to call stumps on our trip.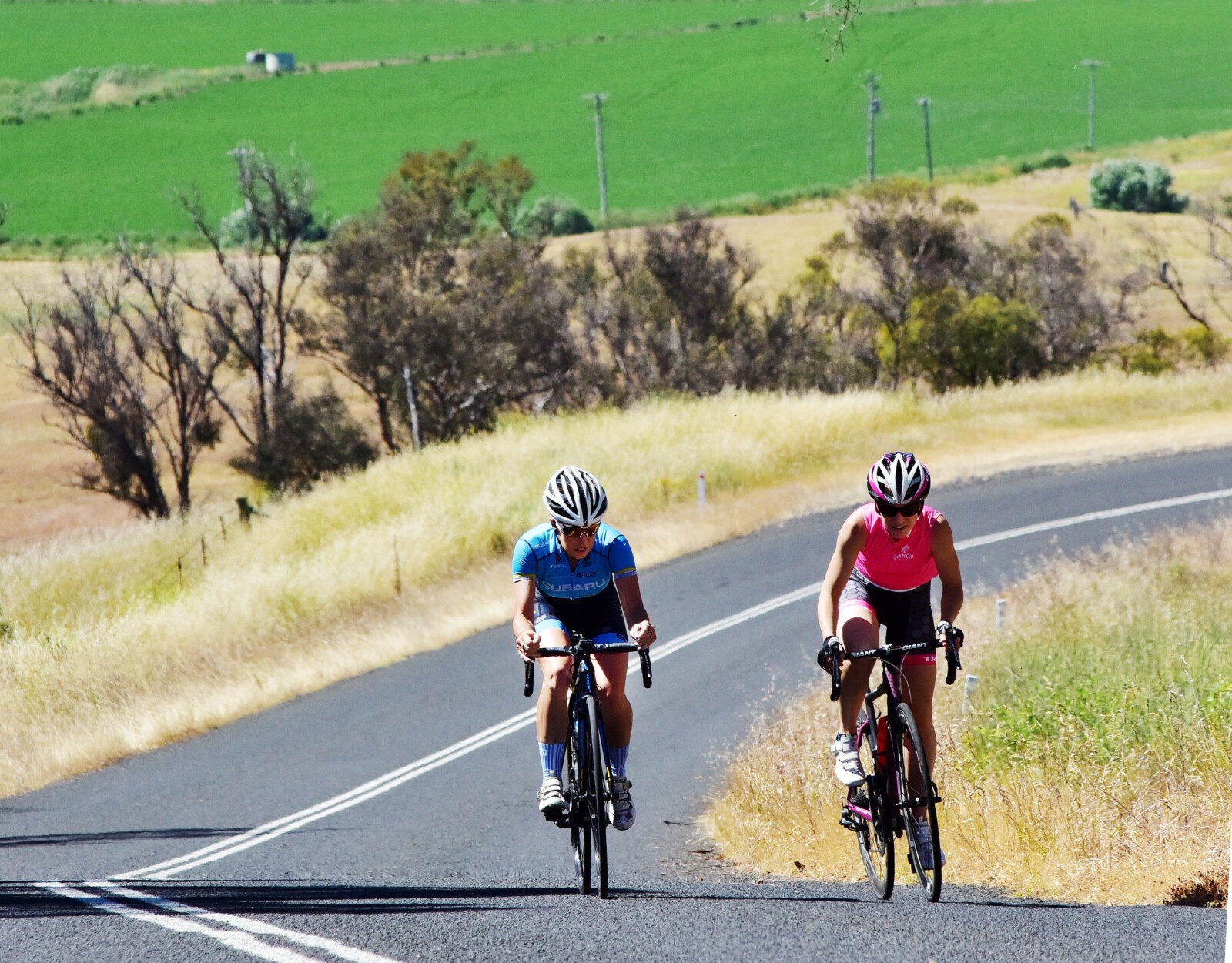 Blayney to Bathurst, 110km, 1200m.
We didn't ride the B2B course on this visit. But I'm fortunate to have participated on several occasions over the past decade. My clearest memories are of cold Blayney mornings, dead roads, endless undulations, the nasty pinch near the top of Rockley Mount, the warp speed descent down the other side and swapping off 40kmh+ turns all the way into Bathurst. If you've never ridden B2B you really must. It's one of the great events on the NSW road cycling calendar. 
STAY A LITTLE LONGER
By all means head to Bathurst for the B2B weekend in April. But why not take a few extra days either side to explore more of the local surrounds? Or, even better, come up at another time of year. It doesn't really matter which way you head, you're sure to find picture postcard countryside, rolling terrain, friendly locals and generally sensational riding. Spin the compass wheel and choose your own cycling adventure. Just be sure to pack your climbing legs, for as a riding companion duly noted, "Bathurst ain't flat!"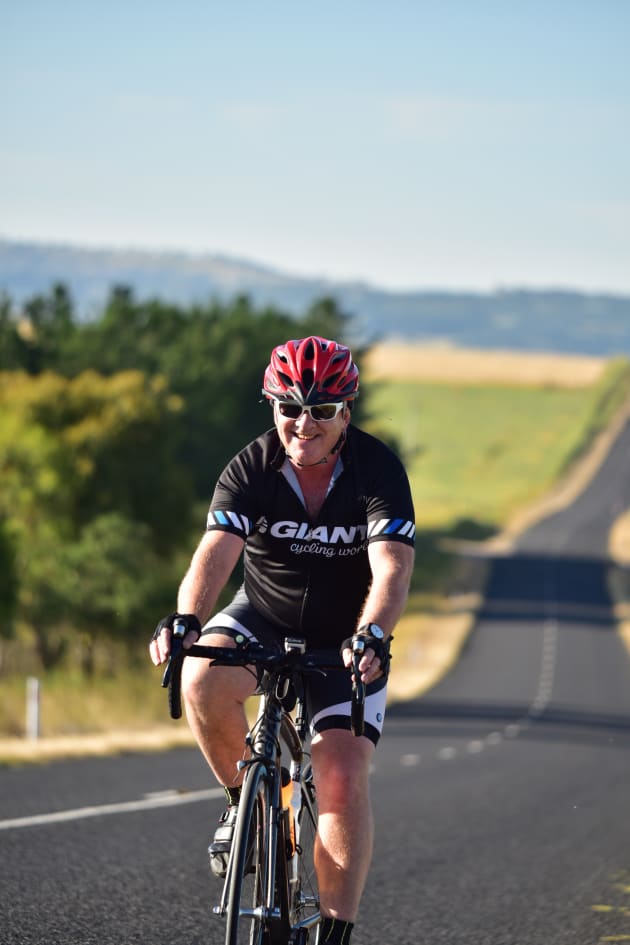 GO WHERE THE LOCALS GO
Bathurst has so many magnificent rides we couldn't possibly do them all. The good news is you can pick the brains of those who have, led by local cycling stalwarts Rob Barlow and Garry Taunton whose collective knowledge was invaluable in the planning of our trip. Be sure to get your hands on Garry's Bathurst cycling guide if you can. It's also worth joining one of the local bunch rides. You can check what's happening at the Bathurst Cycling Club's Recreational Group web page (http://www.bathurstcyclingclub.com.au/index.php/site/rec) and Facebook page (https://www.facebook.com/BADBUGxBathurst/).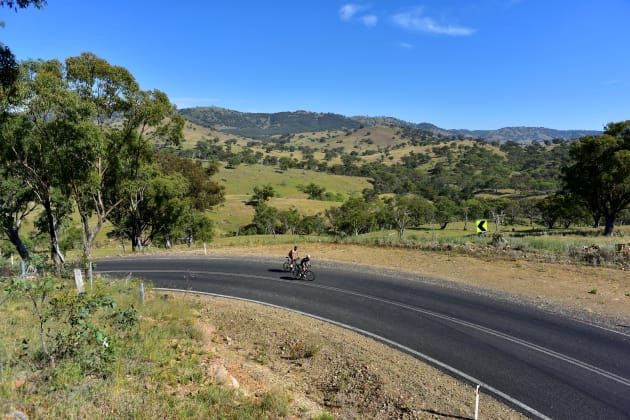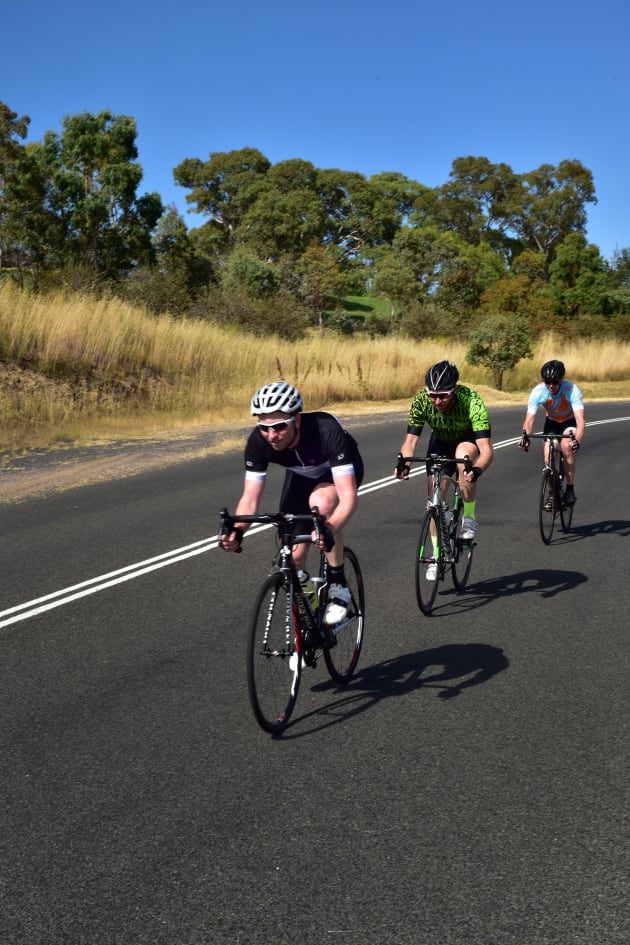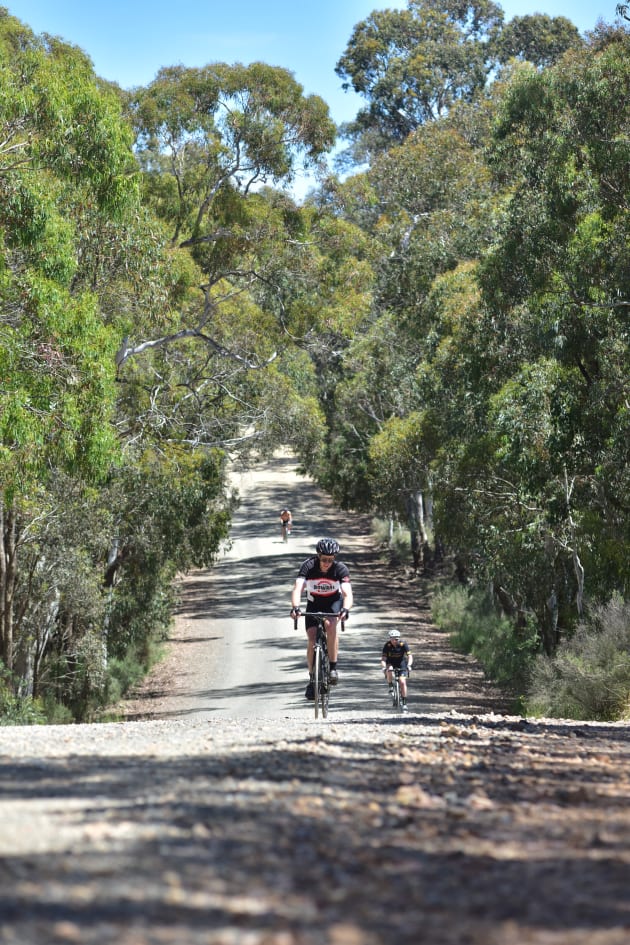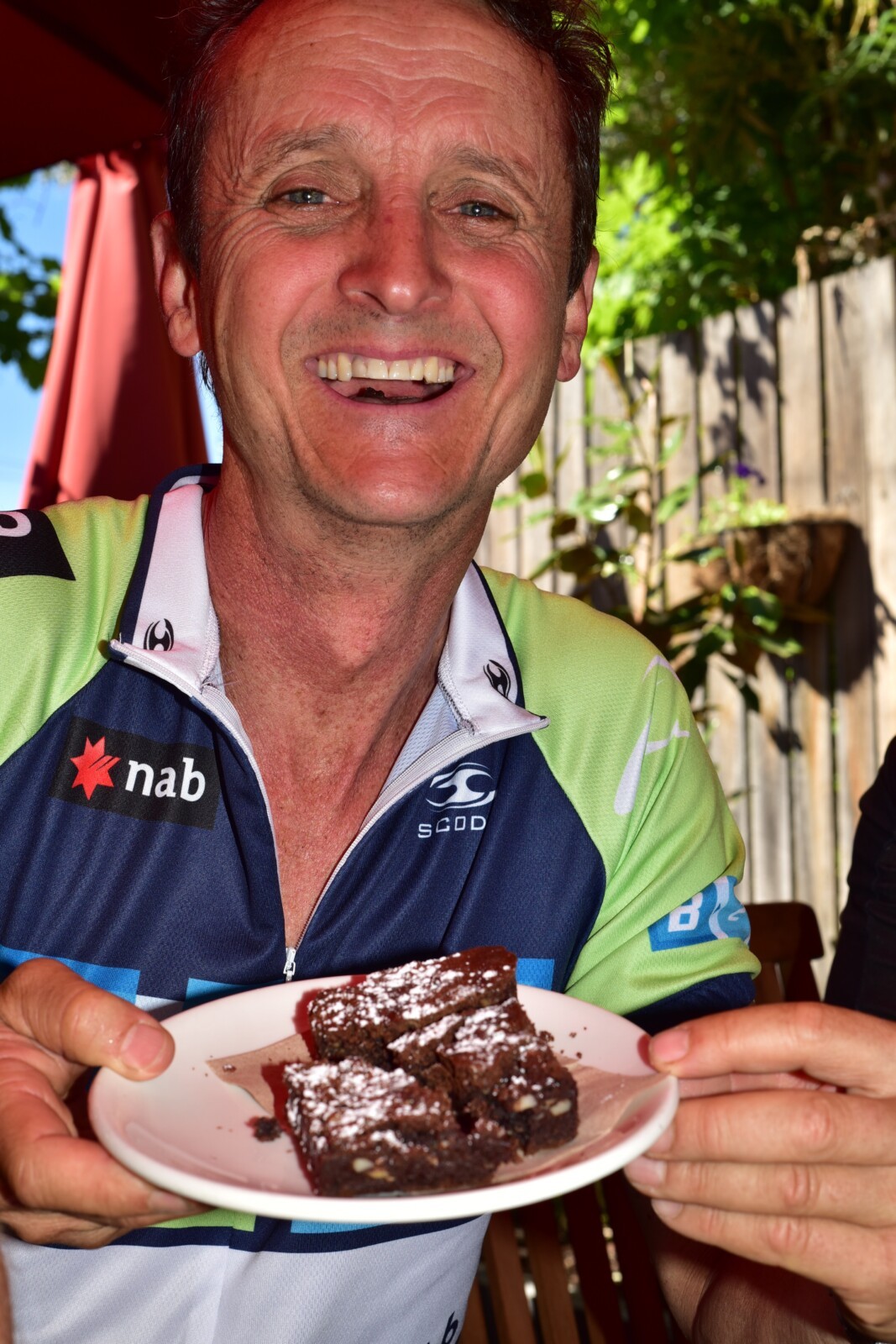 ACCOMMODATION & MEALS
WHERE WE STAYED
'Kalinya'. 223 Keppel Street, Bathurst.
A large, modern and wonderfully-appointed house just minutes from the centre of town. 
A brilliant launch-pad for a few days of riding 
with four bedrooms and two bathrooms. 
www.bathurstselfcontained.com.au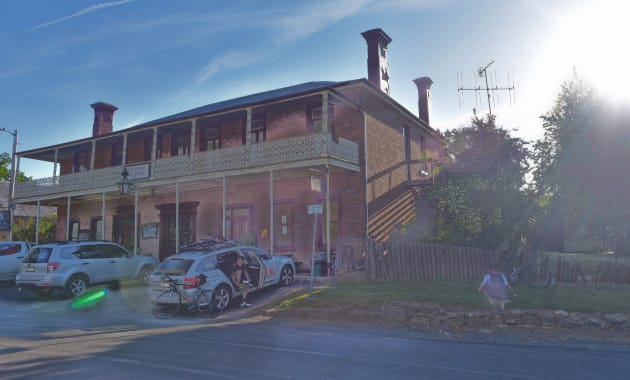 WHERE WE ATE
Two Heads Brewery. 2a Piper Street, Bathurst.
Tommy's Tex Mex. Upstairs, 13/82 George Street, Bathurst.
Pantano's Bar and Grill. 73 William Street, Bathurst.
The Hub Café. 52 Keppel Street, Bathurst.
Al Dente Café. 88b Keppel Street, Bathurst.