#AdlSucksForCycling … such a gloomy and disparaging hashtag isn't it. Upon seeing this mysterious moniker regularly appear on numerous Instagram images over the past few months, we thought it high time find out exactly what was going on.
Touted as, and long acknowledged as Australia's number one city for cycling, could the users of this hashtag be serious? Were they having us on, putting us off the scent, taking the proverbial piss?
Getting Past The Cagey Locals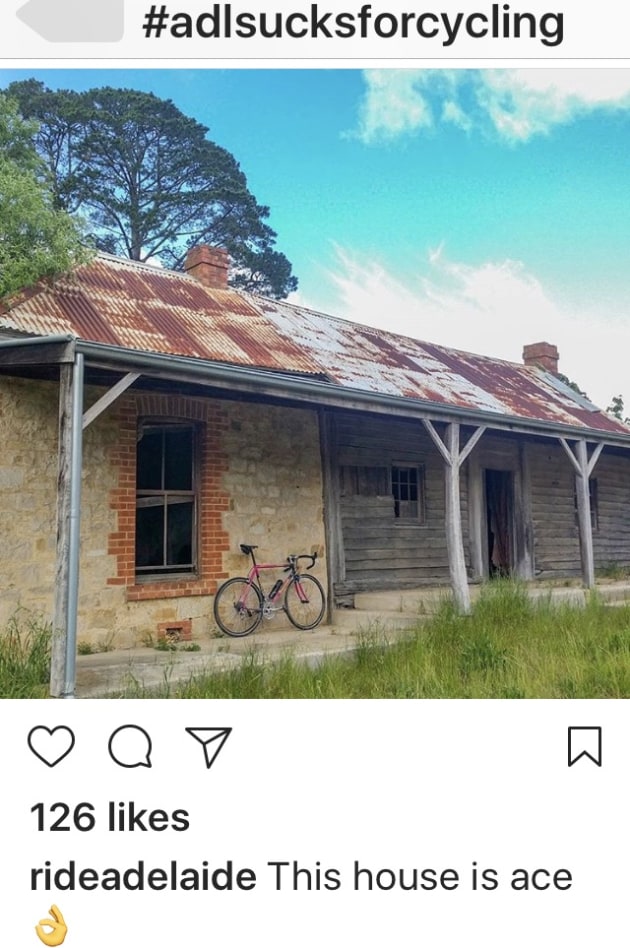 Phonecalls, emails and messages were mostly met with a cool, almost 'ignore it and he'll go away' type replies. Persist we did, and before too long our proud and parochial Adelaide friends couldn't help but spill the beans.
Yes, according to them – and the many thousands that invade Australia's 'lifestyle capital' each January for the Tour Down Under – South Australia is up there as one of the nation's top destinations for recreational riding!
Peruse #ADLSucksForCycling and you'll see more than a few images from James Raison, the Adelaide-based Editor of the La Velocita cycling website. Cagey at first, James laughed when we asked why such a negative hashtag accompanied so many stunning photographs.
"I could explain it as 'the knowing wink' between people well aware of how good it is to ride a bike here," he said.
"Adelaide is a city often maligned with not being exciting enough, or not much going on," he continued. "But for those who enjoy an active lifestyle, and particularly cyclists, there are not many better places to be."
What makes it so great, we asked.
"We are geographically blessed," James continued. "We have hills 6km from the city, and the beach 8 to 10kms the other way … brilliant cycling is so close in any direction."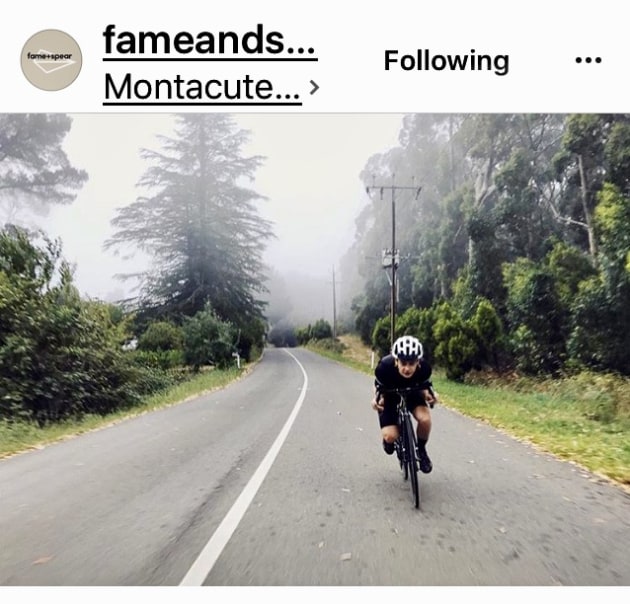 An 'In Joke'
Admitting the hashtag regularly raised laughs, James said it was 'an in joke' the proud and parochial locals enjoyed using.
"Personally – I like to inject some personality with a hashtag," he said. "It kind of fits into that ethos of not taking social media too seriously or literally."
Clare Classic event ambassador Sharlene Harding is another rider totally enamoured with Adelaide's cycling options.
"Two years ago I started cycling seriously," she said. "I'd been on and off a bike since I was a kid but never in bunches or over longer distances, but that all changed."
Expressing a feeling of confidence and safety on Adelaide's roads, Sharlene said the fact that the city is placed "between beautiful beaches and the gorgeous Adelaide Hills," was a major attraction.
"It's all here, so you can have the best of everything all in one ride," she said.
"If you want to head out further, It's not a long drive to get anywhere. I find the roads safe on most rides and if I feel out of my depth I changed my route. It's that simple. We have many locations to ride, so I always have an option."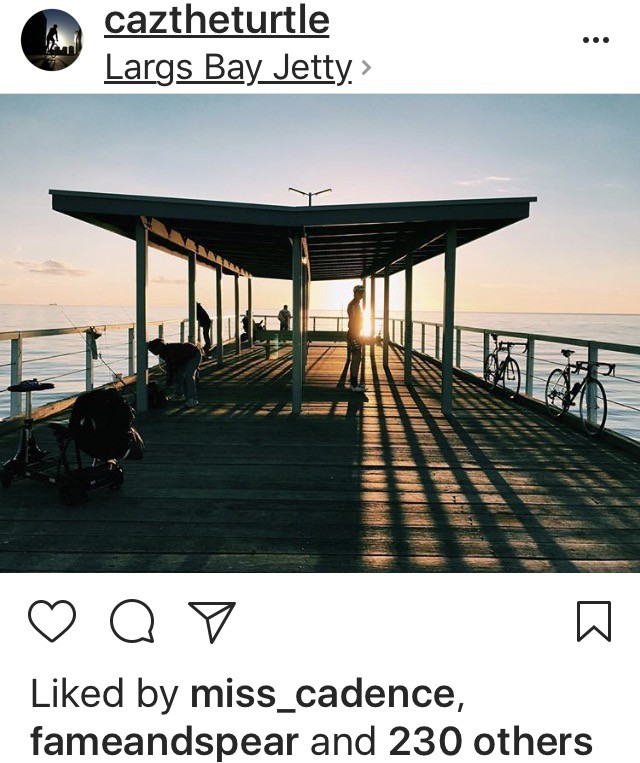 Daz Izaz Offers His Favourite Rides
No stranger to the Adelaide cycling scene, Daz Izaz Haynes has logged close to 7500km this year and covered over 100km each day during November.
The man behind the unique EyroPro handlebars, Daz offered one of those 'knowing laughs' about the hashtag before listing what he loves about cycling Adelaide.
"The ride to the villages of Hahndorf and Birdwood can't be beaten," he said.
"I love cycling here – the proximity to the coast, the hills and the racing is so close to the city centre. The other factor is the many friendly groups, riders of all abilities that join in and have fun at a social or competitive level."
Daz said like all urban areas, there were a few negatives. "We have some poorly designed roads with bike lanes that lead you into danger," he said. But overall he said it was 'up there as one of the top places in Australia to ride'.
Adelaide 'The Perfect Candidate' For Road & Trail
Caz Whitehead is another prolific Instagram advocate for cycling in Adelaide, a relative newcomer to the region and originally from Tasmania, she moved to Adelaide, via Melbourne, for the cycling!
"I wanted the perfect mix of close hills and good climate," Caz told us. "Having visited for the Tour Down Under, Adelaide seemed like the perfect candidate, and the bike riding crew here are also lovely!"
A keen rider, on and off the road, Caz said at just 6km from the city the hills are "full of gorgeous trails" that vary significantly in both difficulty and surface type.
"Venturing further means even more trails and brilliant parks which weave through pine forests and old Australian gumtrees," she said. "The city itself is filled with bike paths and lanes, and the river is lined with perfect places to ride to with a picnic basket. It's all so great, and way better than I'd even hoped!"
Over To You: Does 'Adelaide Suck For Cycling' or do you think it's Australia's best city to ride? Have your say below.