It's a surreal feeling to think that only 1 month ago we were competing in the 3 day Haute Route (HR) cyclosportif in the wonderful country of Oman.
Whilst this event will be run again in March 2021, we can only wonder at how the cycling industry will manage in the coming months. One thing for certain is the fact that cyclists are resilient and will be back attending events including weekend bunch rides as soon as the Covid-19 cloud passes.
It was on 11 March we returned from our fourth trip to the amazingly beautiful country of Oman, the 'Switzerland of the Middle East'. While there, twowheeltours hosted riders from around the world on our 10 day tour which includes competing in the 3 day HR event.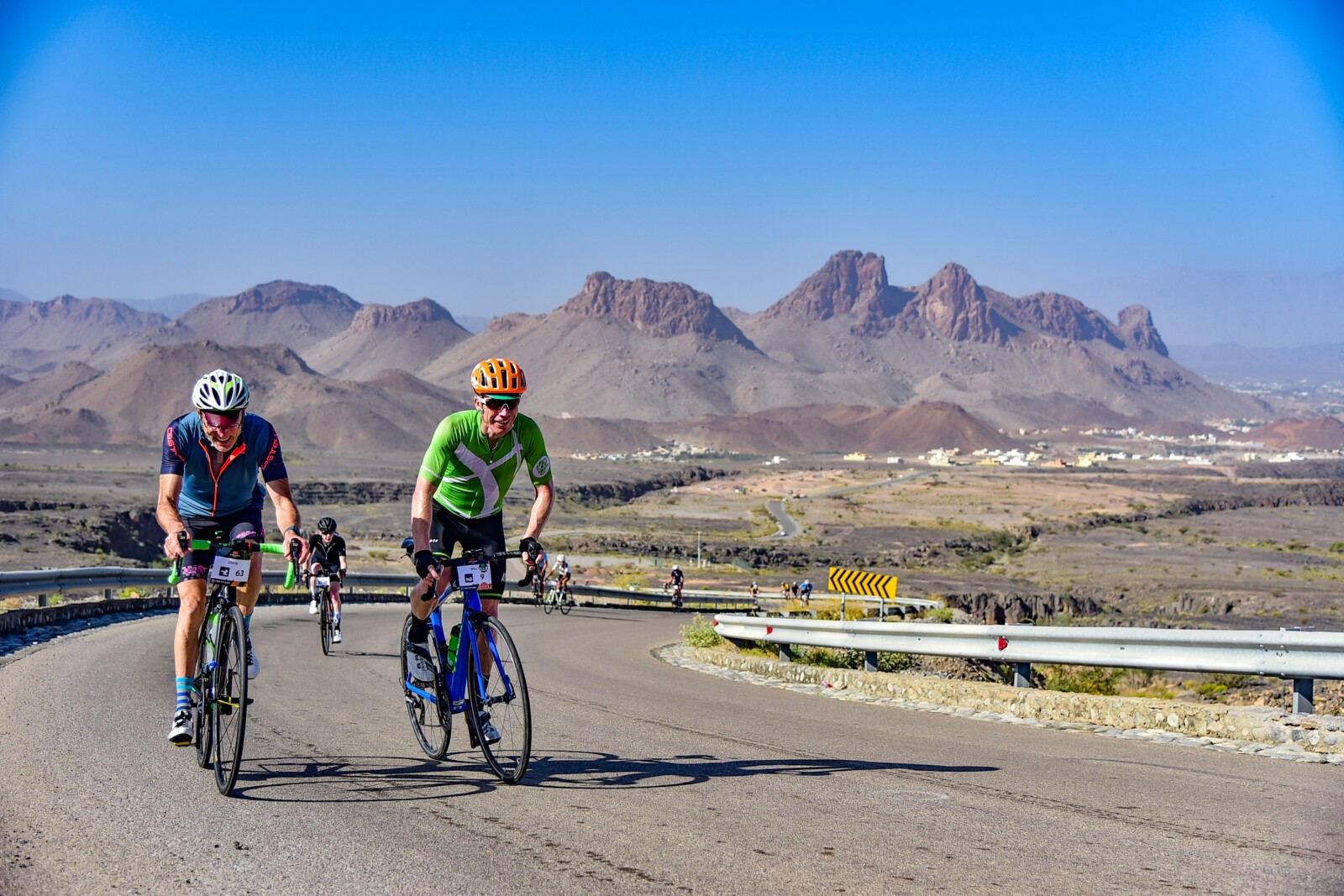 Our first ride is one of the classic Muscat rides, the Hotel Loop. This 64km ride with ~850m ascent, leaves the ancient city and heads off into the desert along the ultra impressive Yeti Road. Returning to the hotel, we stop in Ruwi for some local street food including, lentils and paratha (local bread) which is made fresh while you wait.
We also spend a day exploring the major attractions in Muscat including the Sultan Qaboos Grand Mosque. We also visit the Bazar Mutrah Souk, Fish Markets and the superb National Museum.
On another pre-event ride, we head up the Alpe d'Huez of Muscat, the road over Al Amarat and into the desert to complete a 80km with 1,000m ascent loop. That afternoon we headed off into the desert for a true Bedouin glamping experience – think tents, sunsets over the sand dunes and camels.
Before arriving at the race village hotel in the ancient city of Nizwa, we deviated to the start of Jebel al Akhdar, a +3000m mountain and the scene for Stage 1 of the amateur race. To put this "hill" into perspective, there is a police checkpoint to ensure only 4WD are allowed and bikes are normally forbidden.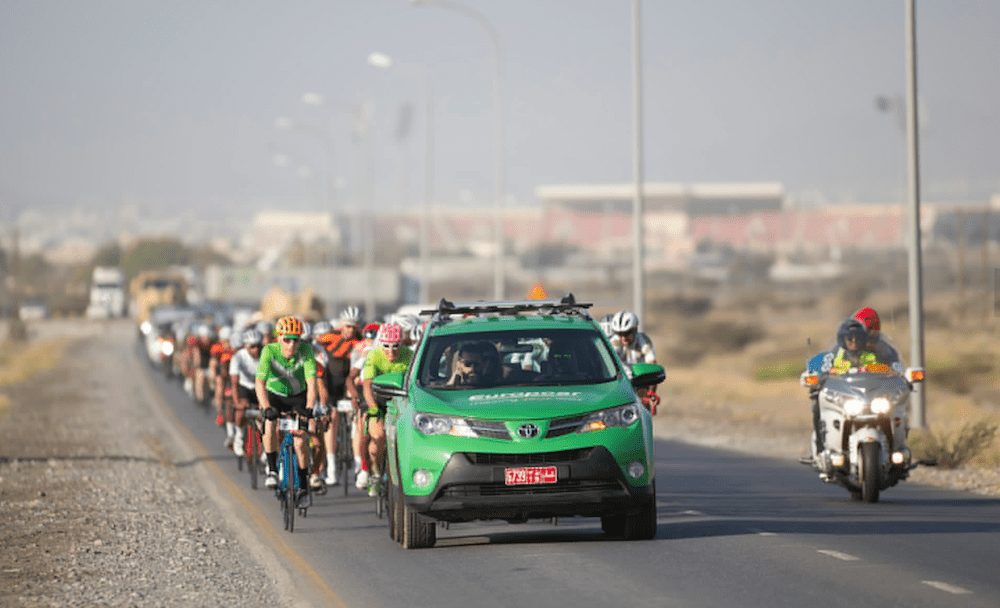 HR Stage One:
Nizwa > Jebel al Akhdar
Distance : 117km (84.1km race and 33km of non-timed descent)
Elevation : 2,345M
Ascent : 2,869M Ave of 10.3%, and sections at 20%
Rest Stops : Four
The stage itself did not disappoint; tough, brutal yet beautiful and this made for another epic Haute Route day. The sun was out all day and for those who did not apply suncream, they will remember this mountain for at least two reasons.
After each Stage, it's lunch, relax, then time to hit the pool or enjoy a massage by the twowheeltours masseur in preparation for the next Stage.
HR Stage Two: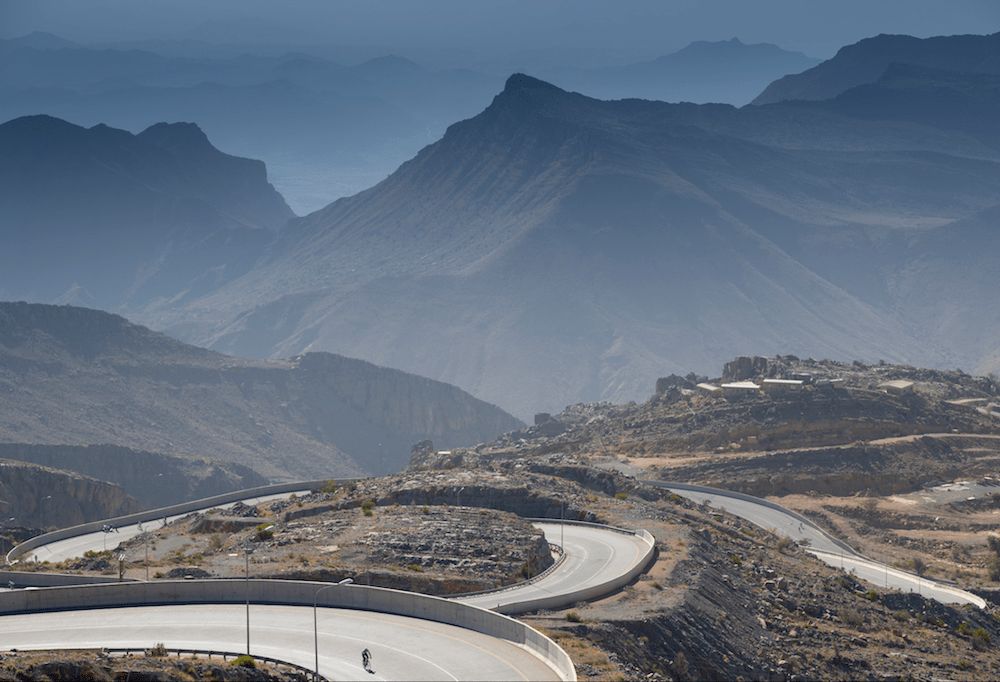 Nizwa > Nizwa
Distance : 140.7 KM
Climb : Jebel Haat
Elevation : 2,000M
Ascent : 2,058M
Rest Stops : Five
The climb is very different from Stage 1 but very similar to one which you may find in Europe, a gentle 6% gradient for +20km but not to forget those sections of 15%.
On all HR three day races Stage Three is always an Individual Time Trial. The start ramp was set up at Tanuf Castle Ruins.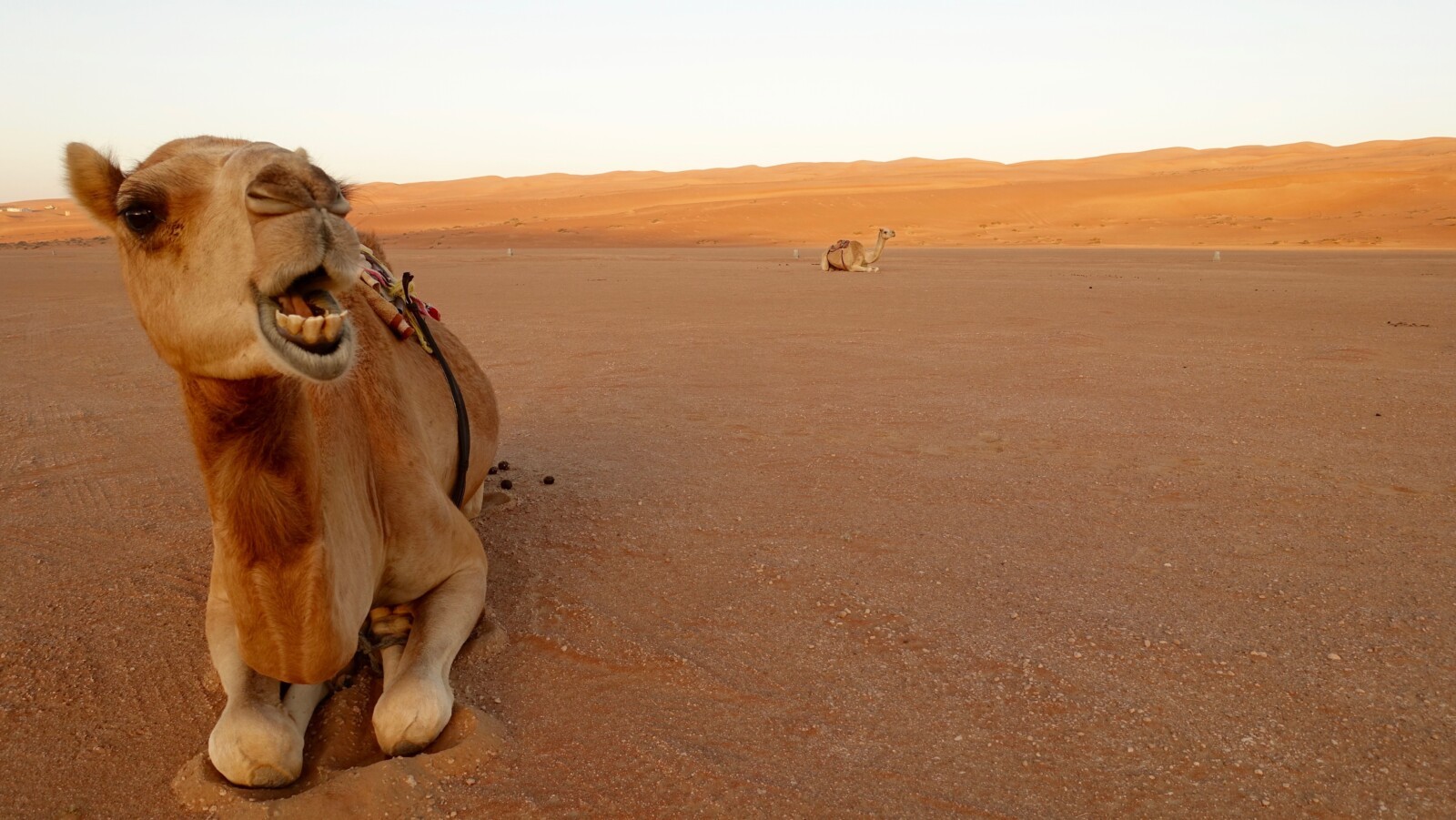 Tanuf > Misfat Al Abriyinn
Distance : 28.1 KM
Climb : Misfat Al Abriyinn Majilis
Max Elevation : 950M
Start Elevation : 645M
Total Ascent : 438M
At the prize giving ceremony, there is reason to celebrate. Eimear, one of our female hill climbing champion, won Stage 2 & 3, Jon our mechanic won the Time Trial and Steven won his age category.
We cannot wait to get back to Oman for our fifth visit in 2021. This country is really like no other. Mountains, sea, desert, food, culture, history, great roads, generous people and of course the Haute Route.
Images: Antony Jones, PhotoRunning, Oman Sail and Will Levy