I wasn't born in Australia, but have managed to pass all the tests and clear all the hurdles that entitled me to a piece of paper that says I am now Australian. I take this privilege rather seriously, although I draw the line at vegemite. Wherever possible, in return for accepting me warts and all, I like to do the right thing and support Australian endeavours by buying Australian products. I even like to give Aussie movies a leg up, by starting them with one free star on the universally accepted 'Margaret and David' movie review scale. Purchasing a new bike however, is a slightly bigger deal than handing over $20 for a movie ticket, or $30 if you stump up for popcorn and a drink. Patriotism will only go so far where larger sums of money are concerned and considering many riders' allegiances lie with bikes produced by brands not from our sunburnt country, it may not even be a consideration. It seems that for a country with such a rich heritage in cycling we seem to struggle to embrace our own brands and give them the credit they deserve.
Apollo is one of a select few companies that can call themselves Australian. Apollo has been selling bikes that they believe are suited to Australian conditions since 1978, yet even with this background, the brand has still struggled with to gain a foothold in the road bike market and capitalise on its proud identity. The Apollo name took a back seat for a while in favour of Raceline, to try to gain a new audience, but the traditional marque is back emblazoned on Australian road bikes where it belongs. Apollo's Melbourne headquarters incorporates an in-house development and testing team and they believe Australia's harsh environment is the ultimate testing ground for the bikes they bring to the market. This, coupled with sponsorship of the VIS men's and women's road teams and other development and academy teams, gives Apollo the feedback they require to ensure their bikes suit our local conditions.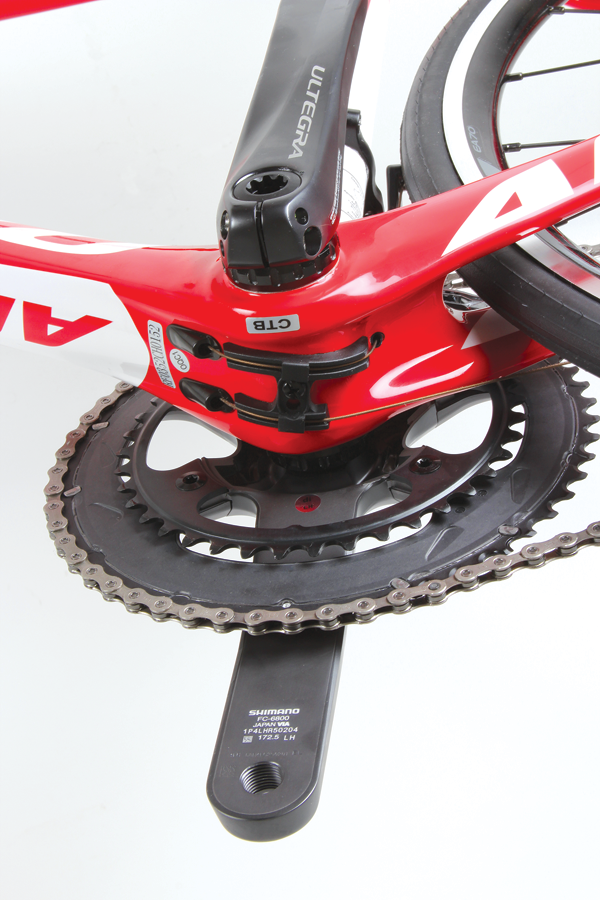 Apollo has a suite of racing bikes, and the Ultra is the Ultegra spec version. The bright red livery of the Apollo Ultra is certainly eye catching. On close inspection the full carbon frame features some heavily modified tube shapes, however from a distance it still cuts a rather traditional profile. This traditional look is accentuated by the cable entries which seem like a new take on a traditional detail. The cable entry ports are reminiscent of those used on custom steel frames when internally routed cables became de rigueur.
The Apollo Ultra also bucks the current trend by using the well tested and mostly bulletproof external bottom bracket. Press fit style bottom brackets allow for a wider carbon shell and theoretically the opportunity to make a stiffer frame. However I think we are at a place in time now where engineering has come far enough that a stiff bottom end can be designed within the constraints of a bottom bracket shell that accommodates external bearings. The payback is that the external bearing are a less finicky install and maintenance is far less critical, making for more hours of trouble-free cycling. The running gear is all Shimano Ultegra 6800 11-speed, a groupset that is fast proving to be a popular and reliable choice. The front derailleur is a great lesson in physics and the operation of levers; the longer lever makes operation of the front derailleur silky smooth. The brakes of the Shimano 6800 series are also a great addition to any bike; they are dependable and confidence inspiring. The wheels are Easton's EA70 alloy wheelset. This wheel choice, or for that matter any Easton wheelset, is usually a quality choice but more on that later.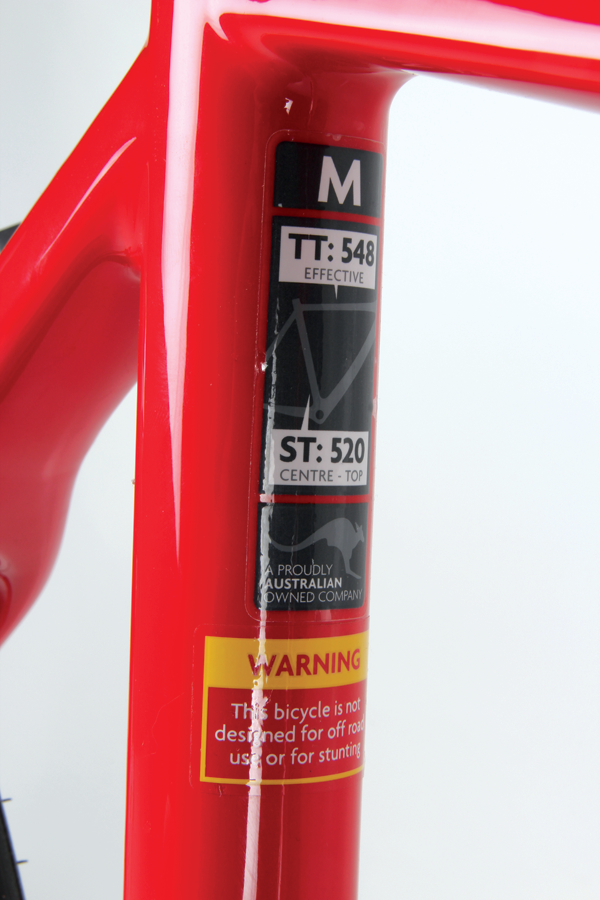 The rest of the finishing kit is by Factor, Apollo's house brand of parts, and they are sturdy and good quality. The handlebars when wrapped with the supplied tape are a thin diameter, or at least thinner than my usual bar and tape combo. This is neither a good nor bad thing but a personal preference, and my preference is for a fatter bar to get my hands around. The saddle, also by Factor, is quite accommodating even if not my usual style. It's an interesting design that is firm, but also well-padded.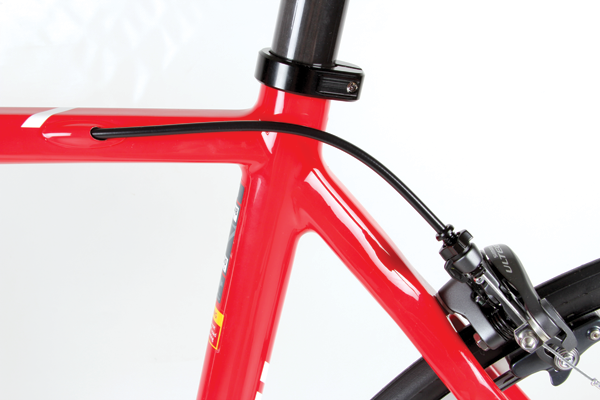 I'm fussy when it comes to bikes; squeaks, rattles, chain noise, an annoying mysterious 'click' – any of these is enough to make me cut a ride short to get home and sort out the situation. Unfortunately my first ride here revealed a series of ticks and creaks that had me concentrating more on finding their root cause than on the bike itself. The front wheel's braking surface had a distinct step in it, which created both a noise and a shunt under braking. The shunt did dissipate on bedding in but the step and the associated noise remained. The rear wheel also suffered from excessive spoke creaking for the first few weeks; something I haven't experienced with production wheels for some time and something I would not generally associate with Easton wheels. This issue coupled with some cable rattle and a rear derailleur that needed some fine tuning left me feeling a little flat after the Ultra's first outing.
I was, however, glad that I persisted with the Apollo. Issues with the wheelset aside, like the good Aussie red that it is, the Ultra got better with time. Once the rear wheel settled and the gears were tweaked, what you find is a frame that is more refined than its looks may portray.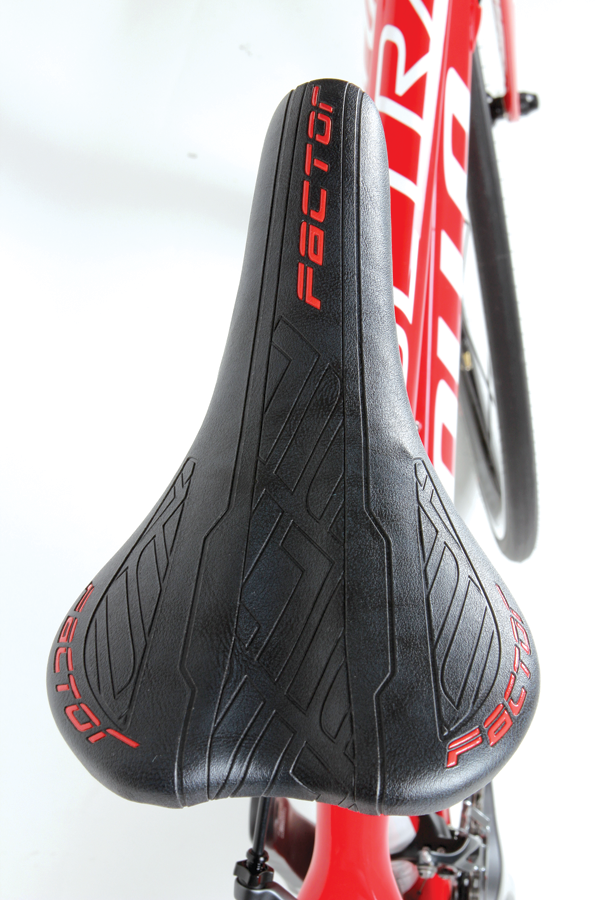 For 2014 Apollo have employed Torayca ultra high modulus carbon fibre in their frame construction for reduced weight. At 7.6kg complete it is not a featherweight but in return you get a bike that feels like it will last. The Apollo Ultra feels like a utilitarian ride; not super light, fragile, or twitchy in the steering department. It is stable and dependable without much fuss. There are no overt gimmicks on the Ultra to polarise purchasers, it simply goes about its business efficiently and effectively. The chainstays are tall at the bottom bracket which, no doubt, contributes to the stiffness and power transfer and also enables a reasonable amount of ride refinement, but when the road turns rough the ride suffers a little in comparison to other bikes in this class. The inclusion of outboard bottom bracket bearings is hardly a drawback, Apollo's asymmetric 'torsion control stays' keep the bottom end stiff enough for anyone who would be looking for a bike in this range. The Apollo is a race-worthy bike that can hold its place in a racing peloton without any problem and it certainly stands out from the current crop of black on black bikes.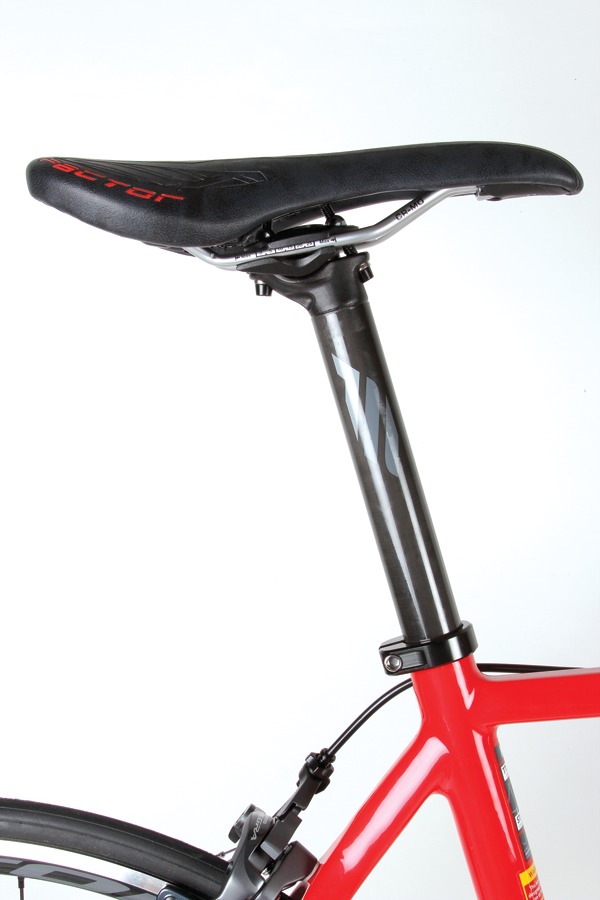 Summing Up: The Ultra is a good all-rounder with a slightly racy bent. The geometry is indicative of a race bike and the shorter head tube length allows an aggressive position, yet the handling is more sedate than many dedicated race bikes.
Performance: The Ultra hums along on smooth roads and copes well with all but the roughest roads. It is stiff enough for most of us and can cope with sweeping descents with dependable confidence.
Value for money: The Apollo sits right in what must be the most competitive price bracket in cycling. At $3,399 the Apollo is up against some stiff competition, and this is where riding preference may come into the decision.
Overall: The Apollo Ultra is a sweet frame that on this occasion however was soured slightly by the initial performance of the Easton wheels and a less than perfect finish to the gloss red paintwork, especially around the cable routing ports.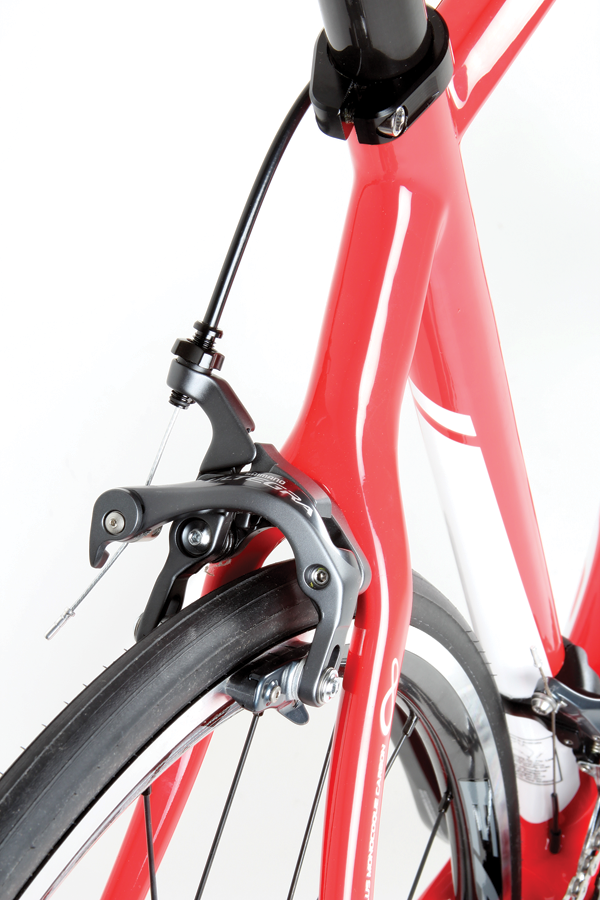 Specifications
Frame: Apollo Hi-Modulus Carbon
Fork: Apollo Full Carbon
Head Set: Integrated 1 1/8 to 1 1/2
Stem: Factor Alloy
Handlebars: Factor Alloy Anatomic
Saddle: Factor road
Seat post: Shimano Ultegra 6800
Shift Levers: Shimano Ultegra 6800
Brakes: Shimano Ultegra 6800
Front derailleur: Shimano Ultegra 6800 band clamp
Rear Derailleur: Shimano Ultegra 6800 11 speed
Cassette: Shimano 6800 11 speed cassette 11-25T
Chain: Shimano 6800 Ultegra
Crank: Shimano Ultegra 6800 53 x 39 172.5
Bottom Bracket: Shimano Integrated
Wheels: Easton EA70 20 hole front 24 hole rear
Tyres: Hutchinson Equinox
Bidon Cage: n/a
Pedals: n/a
Weight: 7.6kg, 56cm
Price: $3,399.00