Mark Webber claimed his first Gran Prix, Gary Ablett Jnr won the Brownlow, and Cameron Smith held aloft the Provan Summons trophy for Melbourne, (before having to return it for salary cap indiscretions).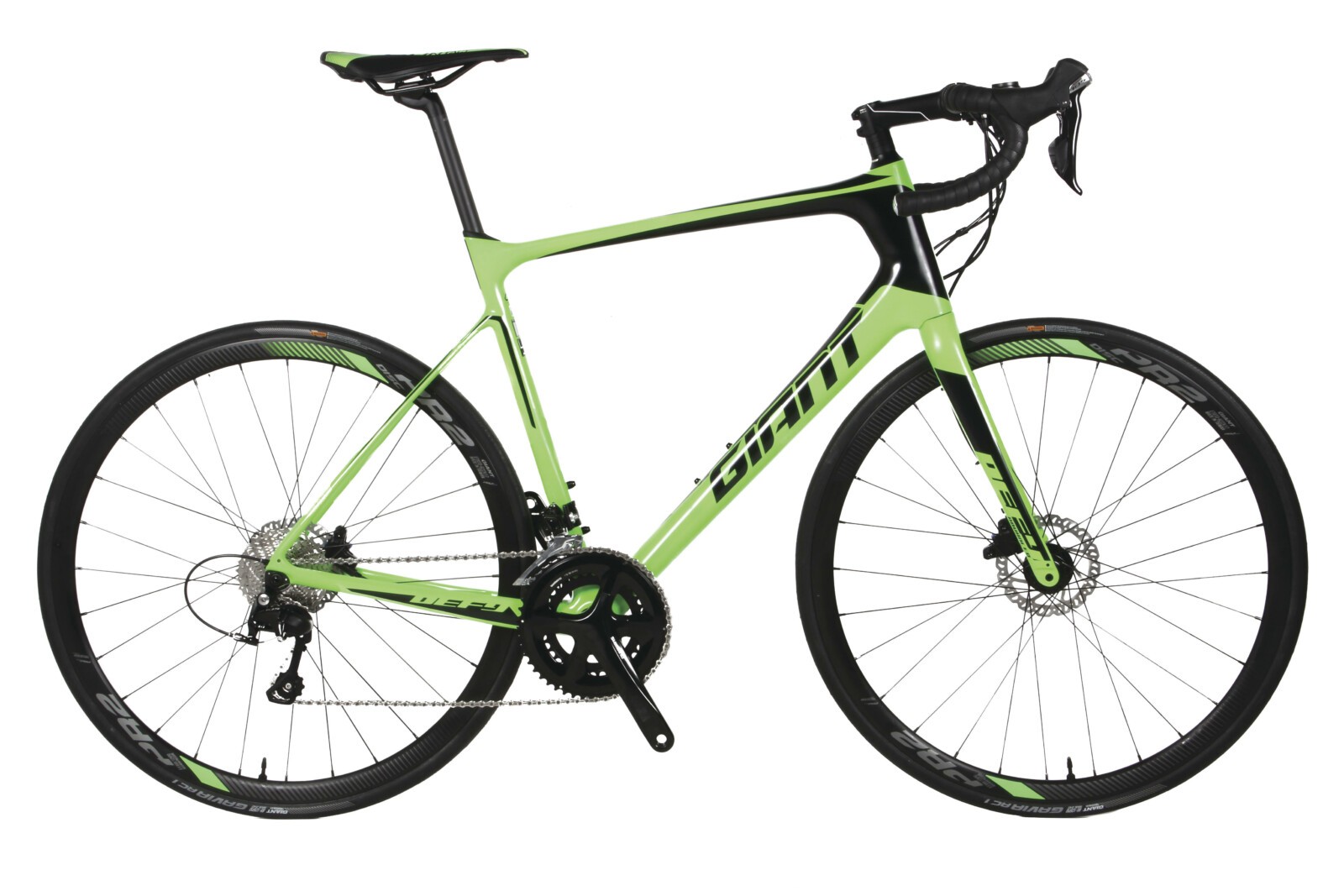 But also in 2009, Giant launched their Defy range, stepping into the emerging 'endurance' category. Gary Hunt has been riding the entry level 2018 Defy for review.
Over the past decade the endurance market has evolved and become an established fixture in road cycling, with spec and price points moving up from alloy frames, triple chain-wheel cranks, and rim brakes, to elite carbon beauties with spec and price tags to match.
Giant's Defy range for 2018 has been rationalised a little, with the Advanced Pro range at the ceiling, topping out at $5,999 for the Advanced Pro 0 which comes with Ultegra Di2. One step down is the Advanced Pro 1 at $4,499 with its Ultegra mechanical, Giant's SLR1 wheels, plus their Ridesense speed and cadence sensor.
The bike on review here though, is the 2018 entry-level Defy, the Advanced 2 with its striking neon green and black livery; it's a bright and vibrant, confident look; one that suits the nature of this bike.
The Defy reflects the essence of an endurance and gran fondo machine; longish wheelbase, a tall headtube (some 22mm taller than an equivalent sized TCR) so you're dont neccessarily need the flexibility of a yoga master to be at home on this bike.
There's no doubt that fatigue resulting from hours on a harsh stiff frame is real and detracts from performance and enjoyment. The Defy effectively insulates the rider from road buzz and bumps through choice of carbon fibre and its layup. The component spec of course also plays a part in this enhanced ride quality.
The Defy follows Giant's compact frame philosophy so there's a significant length of seat post exposed which translates into more comfort while seated, but allows the frame to retain good stiffness for efficient climbing and sprinting out of the saddle. The shape of that 'D' profile exposed post , the D-Fuse, is also a key feature of the Defy's compliance.
Shimano 105 brings the bulk of the groupset to the Advanced 2, though Giant switches in its own Conduct braking system. This is a hybrid braking system, a cable-hydraulic setup that Giant has employed for a couple of years in their entry level bikes.
The master cylinder, mounted at the stem has a funky, slightly bulky look and some extra cable ends. While there is no major difference in braking power or performance the system keeps build time and cost down. Giant has managed to disguise the unit slightly, and add some value, by integrating a standard bayonet GPS mount and also light mount.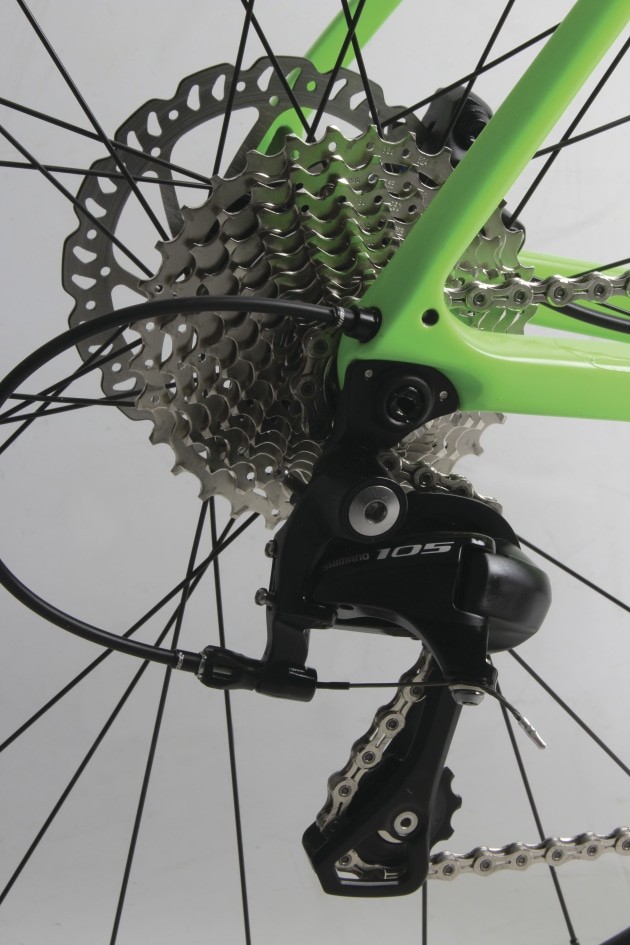 The Conduct system works like a regular cable actuated brake but has a very short cable run…just the width of the handlebars, to engage the hydraulic master cylinder. From that point the system becomes a regulation hydraulic one. Having the cables at all, is a small concession in maintenance and reliability, but positioned up away from the road grit and grime this risk of contamination is minimised.
I was interested to ride the current 105 groupset as it has been some time since I last did. I was actually quite surprised at just how smooth and quiet they have become. The trickle down benefits of features developed for Shimano's top range gear are clearly evident here, and a real value boosting win for the third tier 105 groupset. Swapping cogs is smooth, slick and silent, and even shifting under duress posed no real problem for the 105. This Defy comes with pro compact 50/34 cranks and an 11-32 cassette for a real stump puller of a low gear. Yes, the granny gear is larger than your old 23 or 25, but you will be thankful for it one day.
Giant house-brand components like the PR-2 wheelset, Connect stem, Contact bars all keep the price down and value proposition up. It's something Giant has done well for years.
The 28 spoked PR-2 wheels add some weight to the package tipping the scales at 950+1170 for a total weight of 2120g, without cassette, axles, rotors or rubber.
The wheels and tyres both carry printing that claim they are tubeless ready, but better than this they're fully set up with sealant on board and no tubes! Recent figures from Mavic show tubeless tyres do roll more efficiently than those with tubes, so this is a bonus for the rider.
I didn't have any punctures during the review period, but was interested to see how much hassle was involved in fixing a flat with these tyres. The tyres came off quite easily, with the help of a couple of basic plastic tyre levers, and I managed to retain 95% of the sealant which pooled in the tyre casing. Putting the tyres back on posed no more problem than a regular tubed setup and the beads popped into place with a few strokes of a medium volume floor pump. A quick wipe down with soapy water and it was done.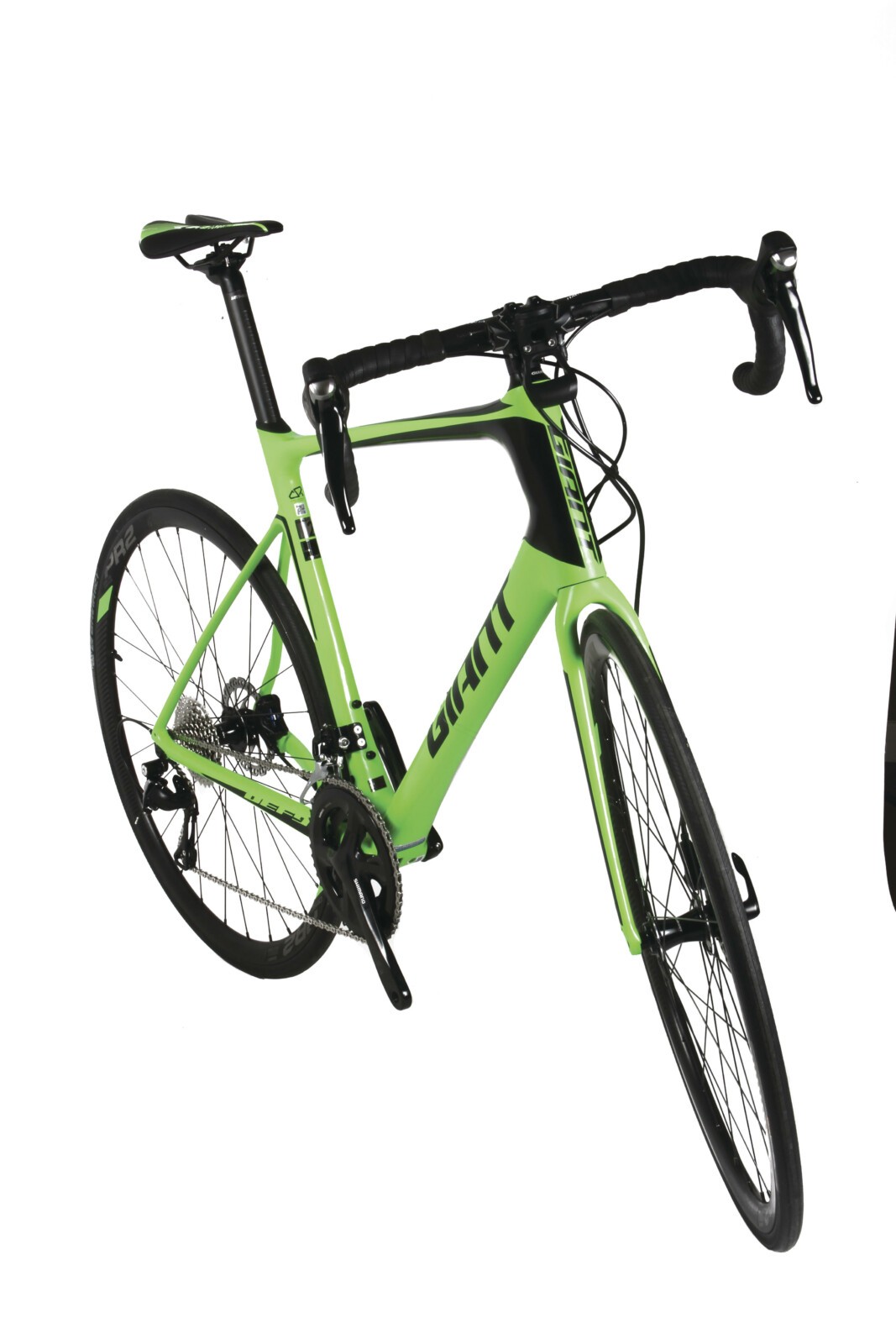 On the road, the Defy backs up its solid spec with an impressive no-nonsense performance. The advanced composite frame soaks up rough roads quite well, but is also stiff enough to climb and sprint fairly well too. And just what you need after the climbs, descending on it is great fun. The stiff front end and long wheelbase give plenty of confidence to push hard, and the tyre and brake package feels up to the task. Yes there is some extra weight in this build, in the wheels and groupset in particular. But once again, the level of functionality and reputation for reliability across this bike is good, so the value proposition here is very strong.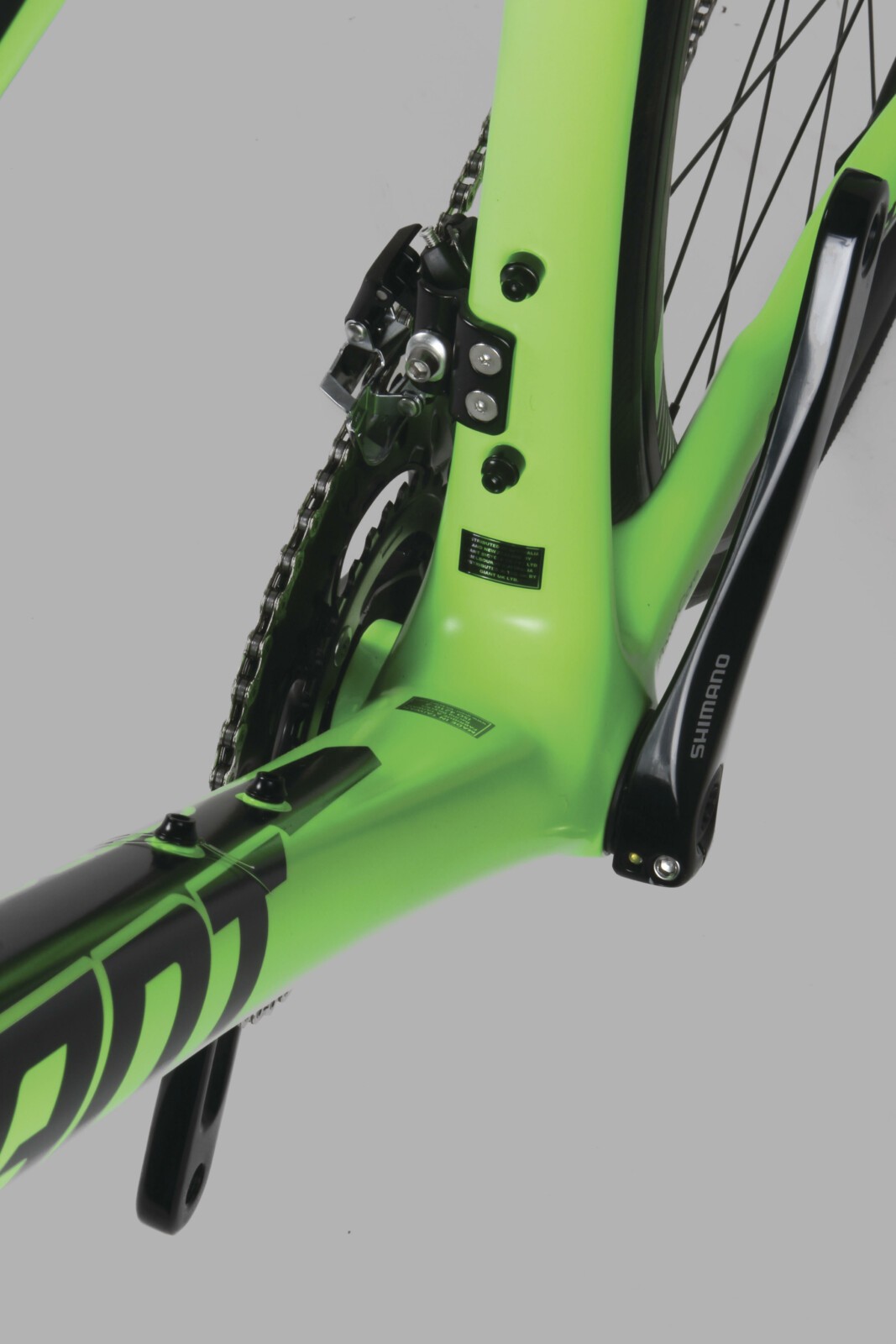 Giant has nailed the endurance brief with this bike; it'll suit those looking to get into riding on a good-looking, high performing bike that punches above its weight.
Quality
There's no doubting the solid quality of the Defy frame. It is strong, stiff and comfortable—
and capably accompanied by a raft of Giant in-house components, plus the entry level but high functioning 105 groupset. It's a good honest bike with up to the minute tech developments.
Performance
Well-built and specced to meet the endurance bike brief the Defy is a very good all round performer. It climbs without a fuss and the long wheelbase and stiff front end, combined with a strong braking performance ensure it descends exceptionally well. The aero profile of the PR2 wheels gives back a little of the speed a more upright position takes away.
Value for money
At just $2,699 the Defy Advanced 2 really is very good value for money. A carbon frameset that has long had any bugs ironed out, aero profile wheels and disc brakes and a high level of finish, this bike is very hard to beat in a competitive price bracket.
Overall
Giant have packed a lot of value and fun into the Defy Advanced 2. There are lighter bikes, and better specced bikes out there, but they arrive only with greater cost. The component spec is functional and reliable and the ride is fun and comfortable on this budget priced high performing machine. Giant have packed a lot of value and fun into the Defy Advanced 2.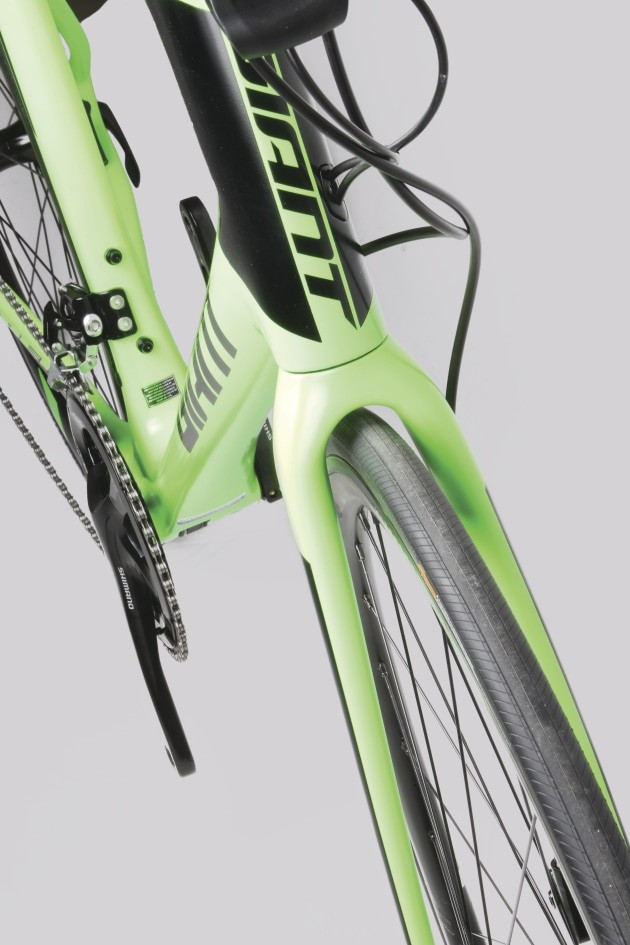 Specifications
Frame: Advanced-grade composite
Fork: Advanced-grade composite, Hybrid steerer
Handlebar: Giant Contact, 31.8mm
Stem: Giant Connect
Seatpost: Giant D-Fuse composite
Saddle: Contact Neutral
Shifters: Shimano 105
Front Derailleur: Shimano 105
Rear Derailleur: Shimano 105
Brakes: Giant Conduct, hydraulic disc, 140mm
Brake Levers: Shimano 105
Cassette: Shimano 105 11×32, 11-Speed
Chain: KMC
Crankset: Shimano 34/50
Bottom Bracket: Shimano, Press Fit
Rims: Giant PR-2 Disc, Tubeless
Hubs: Giant Performance Tracker Road Disc,
Spokes: Sapim Race 14/15g
Tyres: Giant Gavia AC 1 Tubeless, 700×25, Folding
Price: $2699
Weight: 8.4 kg
www.giantbicycles.com.au