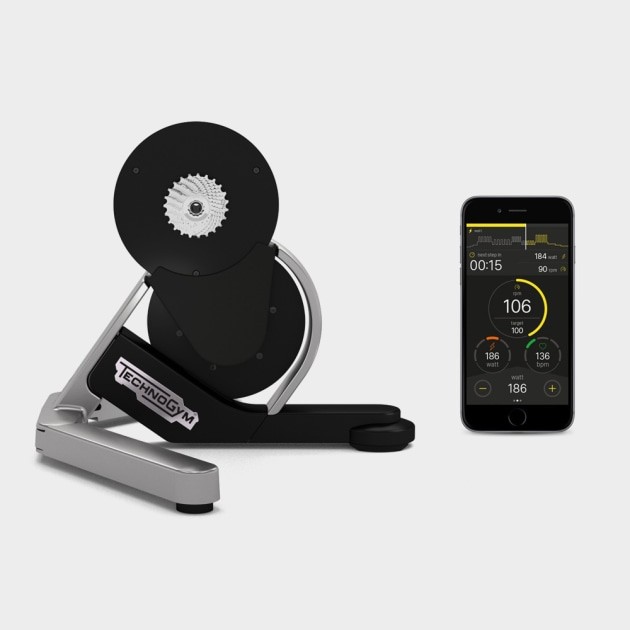 Try taking a quick glance at the TechnoGym indoor trainer and there's a fair chance it will not only lasso your attention, but lock in your imagination and inspiration as well.
Look closely – it could easily be mistaken as a fitness prop in the corner of Ryan Gosling's post-modern apartment in Blade Runner 2049 couldn't it?
The good news is this – TechnoGym MYCYCLING is here and now.
Launched In Australia
Officially launched to the Australian market at the Atelier de Velo store in Sydney on Thursday night, all who were present quickly realised this is not 'just another home trainer'.
A proudly Italian company, TechnoGym have been creating top-quality wellness equipment since 1983. One of the world's major gym suppliers, an estimated 35million people use a TechoGym product each day! Now Aussie cycling enthusiasts can get in on the act as well.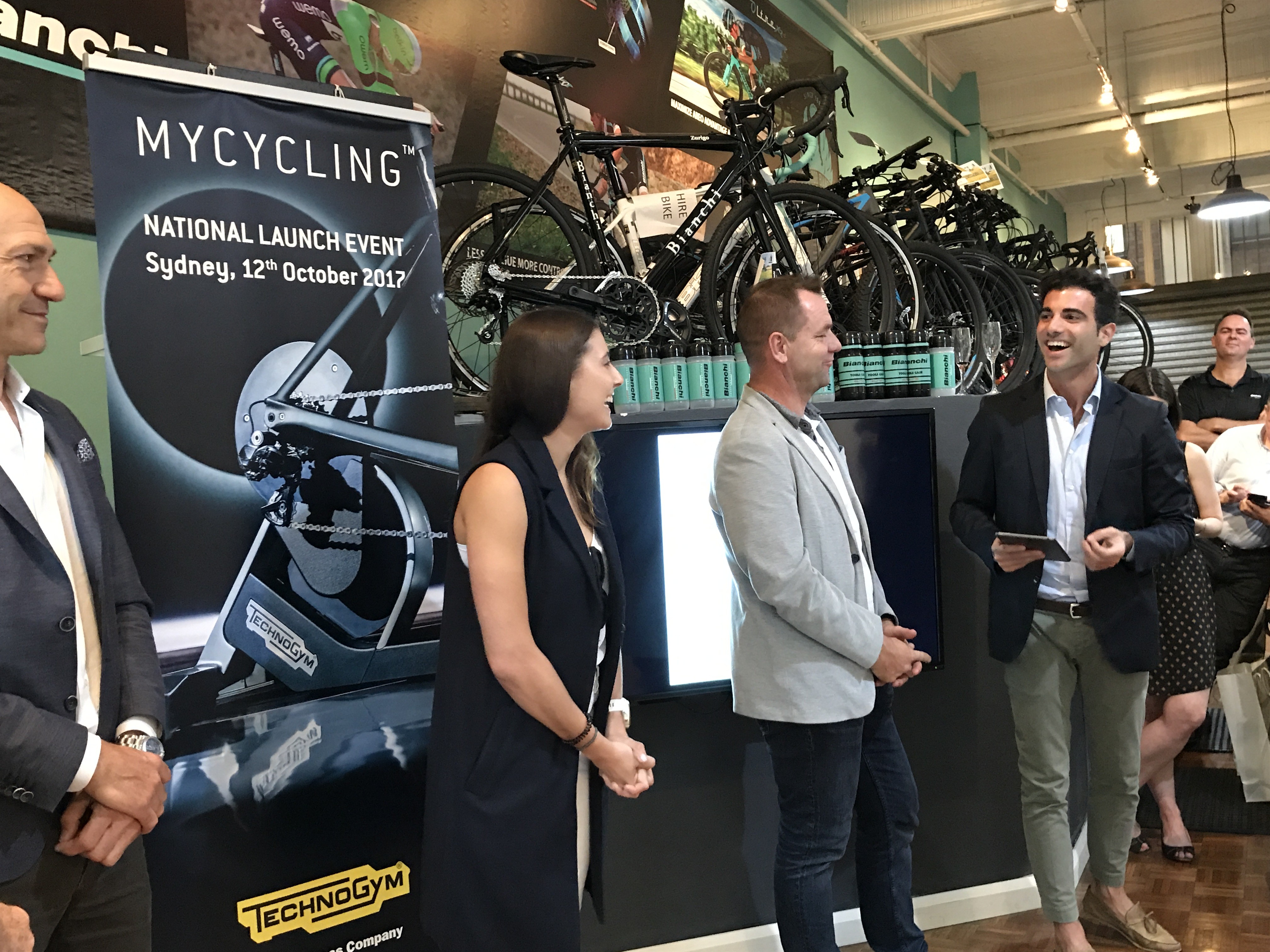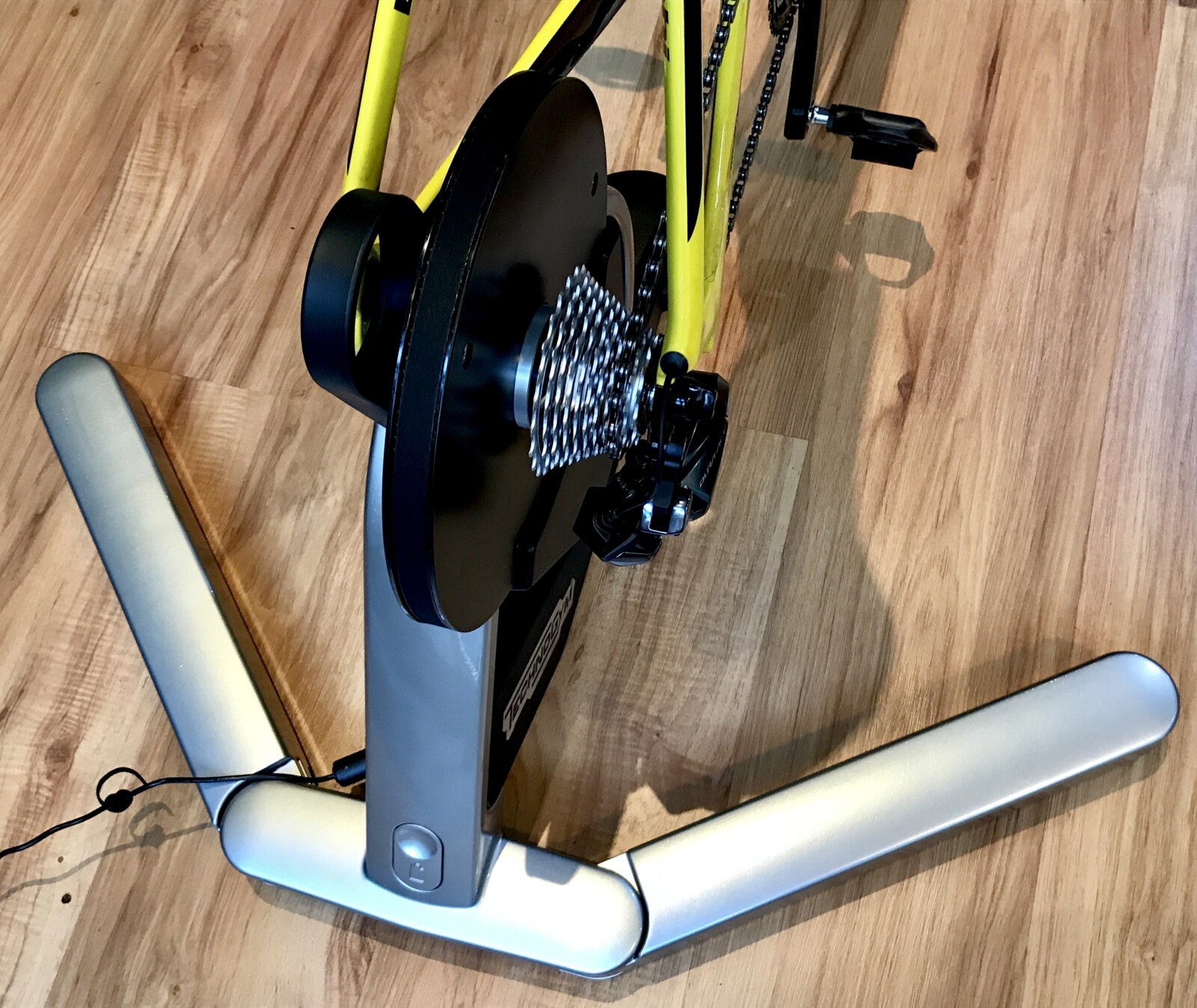 Indoor Training To Another Level
As demonstrated and explained at the launch, TechnoGym and its accompanying 'MYCYCLING' app clearly take indoor training to another level. Coupled with the trainer's all-inclusive 'Neuromuscular Training' system, the app offers a wide array of real-time data including power (overall and left & right to 1% accuracy), efficiency and pedalling analysis (ensuring equal and fully circular pedal strokes) and personalised workouts.
There are also timed sessions, biometrics tests, indoor and outdoor results from the previous 30 days, future goals and more.
All this while the unit itself delivers rock-solid, silky-smooth, and ultra-quiet direct-drive indoor training.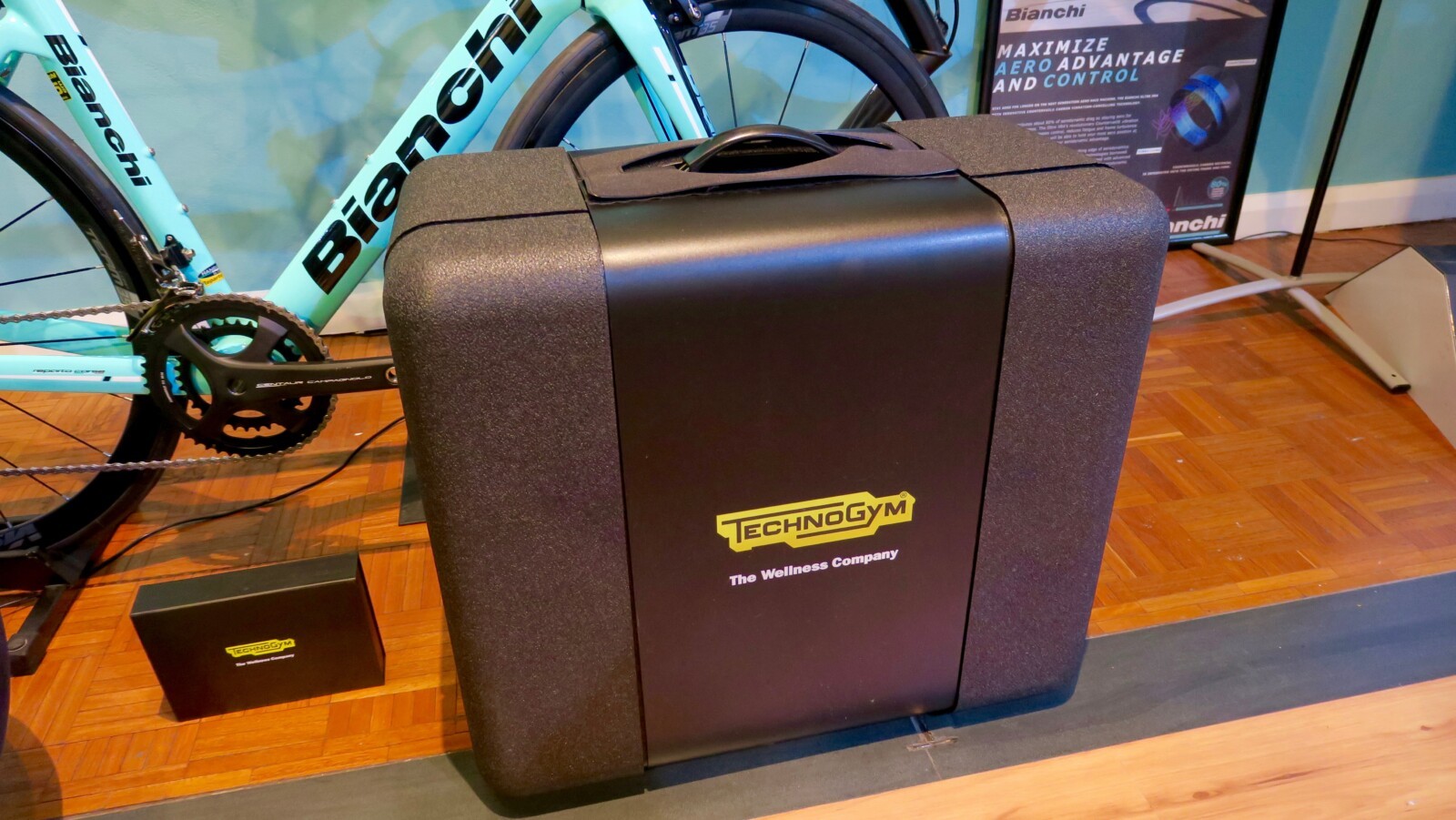 Simple Setup
Setup is as simple as removing the trainer from the box, folding out both support legs, plugging in the unit, synching the app and riding.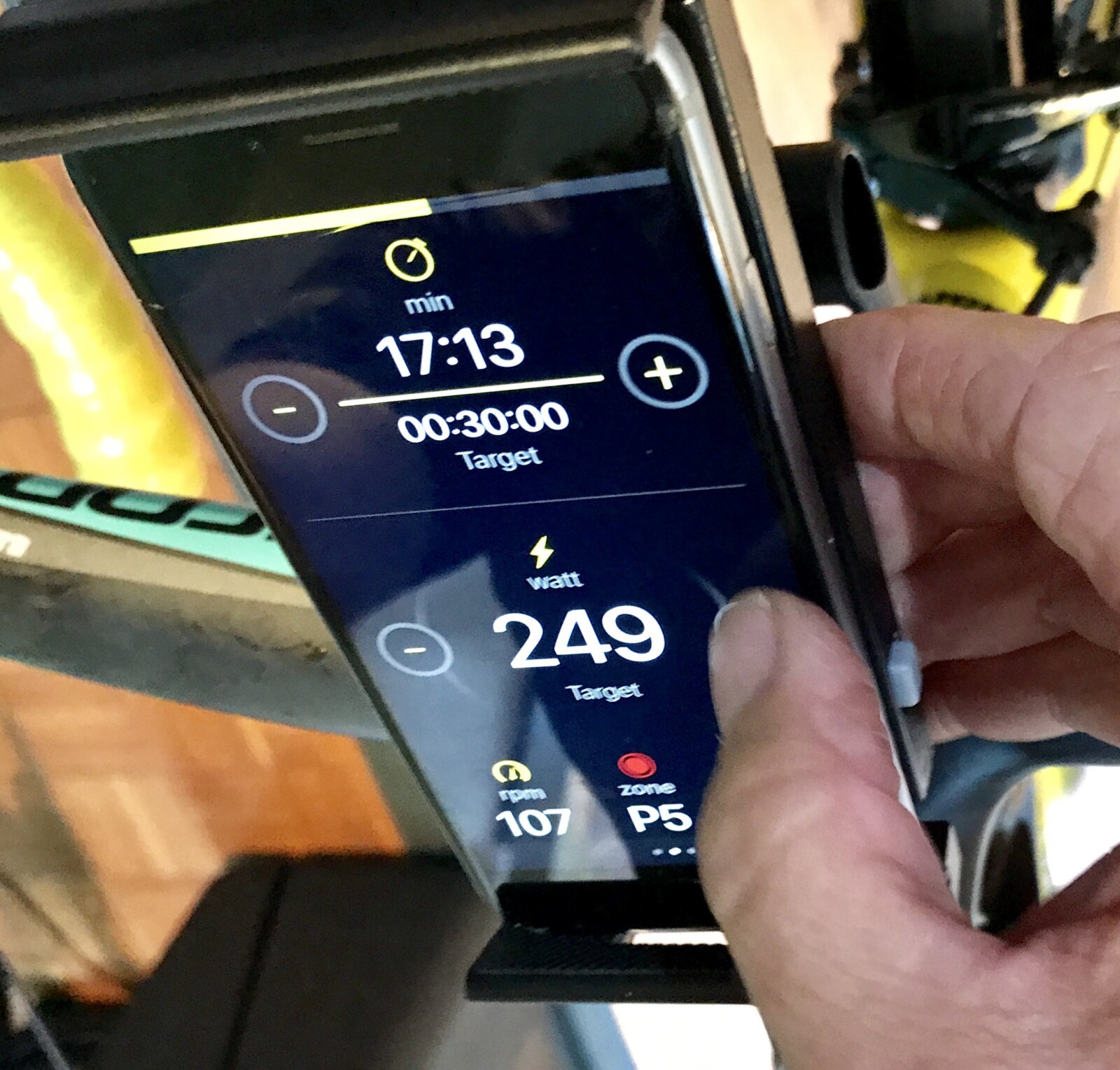 Being direct drive there's no wearing out a rear tyre, no rubber on the floor and considerably less noise.
Made in Italy and of outstanding build quality, the TechnoGym weighs 18kilograms. It comes professionally and stylishly presented in a black polystyrene carry case complete with comfortable carry handle. The unit is shipped with a phone mount, various adapters for thru-axle frames as well as quick release systems.
The MYCYCLING app is compatible with Strava and the TechnoGym unit integrates (and changes resistance) with popular online training platform Zwift.
Bicycling Australia will feature a thorough review of the TechnoGym and MYCYCLING system in coming weeks. Retail pricing will be made available shortly.