Here in Australia we're pretty proud of our heritage. Iconic inventions such as the hills hoist, screw caps for wine bottles and Victa mowers are a part of our national folklore. And Malvern Star is a big part of this.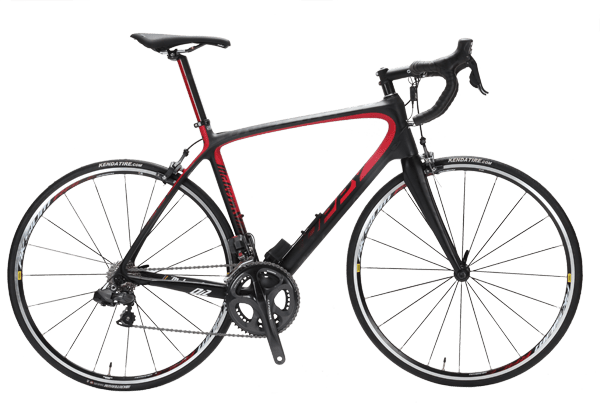 Is it just me that remembers (sadly perhaps) this line from the Kingswood Country television 'comedy'? "The Malvern Star! You're not taking the Malvern Star! I just shampooed the brake pads!" The point is that everyone watching the show would have known exactly what a Malvern Star was without being told. If you were to put a similar situation into a current sitcom using any current bicycle brand, can you think of one that would be as instantly recognisable to an Australian audience?
You may or may not be aware that Malvern Star was originally re-released by Pacific Brands. The first bikes were pretty good without being exceptional, but were very popular as they were much cheaper than just about every other bike on the market.
Obviously this wasn't something that could be sustained and the company decided to contract the design to Luescher Tekinik. This company made the Malvern Star a race level bike which was used by the Genesys Wealth Advisers cycling team. It's fair to say that these guys were pretty happy with the way this bike turned out because they won more races in Australia during 2012 than any other team including the National Road Series.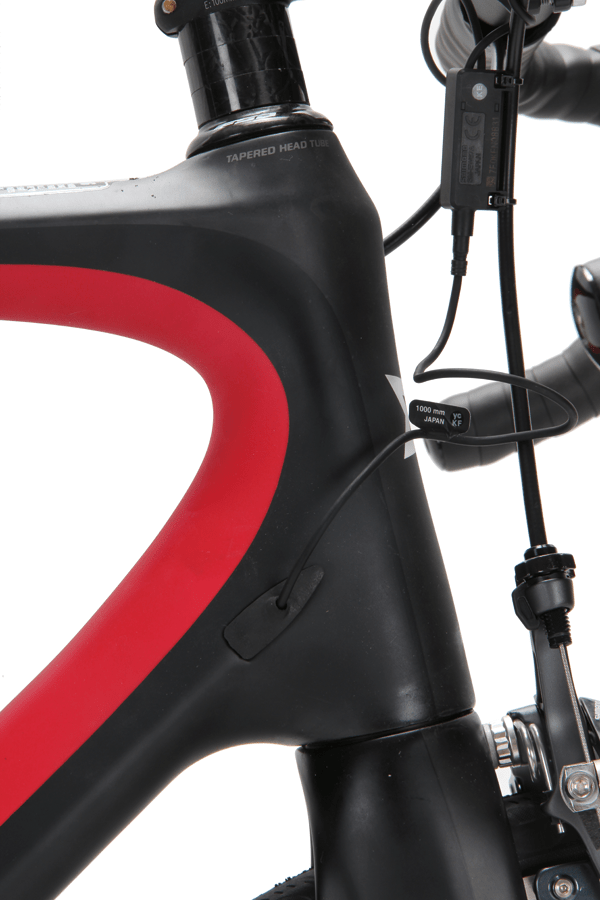 Many people wondered what would happen to Malvern Star when Avanti (Sheppard Cycles) took over the cycling arm of the business earlier this year. Avanti is a strong company with a global vision. One of the first things they did was to replace the Genesys team's bike with the new Avanti Corsa. This is to give Avanti a toehold into the Asian market where team Genesys do a lot of their racing. However, Sheppards haven't ignored Malvern Star. They appointed a new design manager to liaise with factory designers and keep the brand moving forward. The Oppy on test here is the first step in this process.
To quote a phrase, there's a fair bit to like with this frame, but firstly, let's all sing 'Glory, glory hallelujah!' because the Malvern Star Oppy has been constructed to hold the Di2 battery on the down tube without, and I repeat, without, a zip tie! (Insert picture of Munch's The Scream here). Seriously, all jokes aside, how many years has it taken for someone to do this? All it took was the addition of an extra braze-on mount under the bottle cage area. I'm not 1,000% sure, but this could be a world first. Well done Malvern Star!
The rest of the frame isn't too shabby either, although I'm very keen to see what the 2015 bikes will be like. The construction here is a three-way monocoque, which involves the front triangle, seat stays and chainstays. The carbon is predominantly Toray's T700 fibre as a 24-ton blend (the SL Race version is the same but with a 30-ton secondary blend and will run mechanical Dura-Ace.).
An unusual addition is the T700 fork, particularly at this price range. Many manufacturers will use one of Toray's carbons for the main part of the frame but will specify a cheaper blend for the forks. Interestingly, these T700 forks are standard across the range.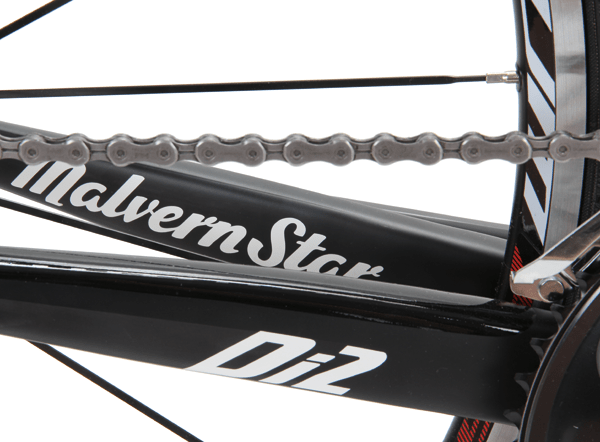 A whole new set of targets was achieved with this bike. These involved weight targets, stiffness, cable routing and a different design on the head tube and bottom bracket. A medium raw frame (unpainted) comes in at 1,050g, which is heavier than a number of the top brands but still very respectable. The frame also includes a 1 1/8-1 ½ headset, full carbon bottom bracket shell (to match the Shimano BB86 standard) and carbon drop-outs. Mechanics and home mechanics will appreciate this frame as well because it sports carbon tube liners. This means no more fooling about trying to find cables. You just bung in a new liner and away you go. Easy.
Similarly the paint work was very easy on the eye, but there was no UCI sticker here, which may or may not turn off aspiring racers. I checked this with Malvern Star and they have assured me that the bike has been made to UCI specifications. I hope you can see it in the pictures, but there's a large amount of ghost painting work which spells out 'Malvern Star' on the tubes. It's a nice touch without being ostentatious.
The geometry of this frame is predominantly racing orientated, with a bit of a nod to the weekend racer rather than the professional. The chainstays sit at 406mm which is at the racing end, allowing the bike to be nice and sharp around corners. I definitely found this to be a characteristic while riding it. However the nod to the weekend racer comes from the length of the head tube. While it isn't a super-tall comfort style tube at 180mm, it does make you a little more upright than an out-and-out racing machine. And it also highlights what I think is this bike's best attribute, descending.
My descending has deteriorated a little of late. A particular crash and a couple of near misses have been playing havoc with my confidence. But jumping on the Oppy brought a ton of it back. This bike appears to have the perfect combination of tightness (courtesy of the chainstays) and confidence (the slightly upright position).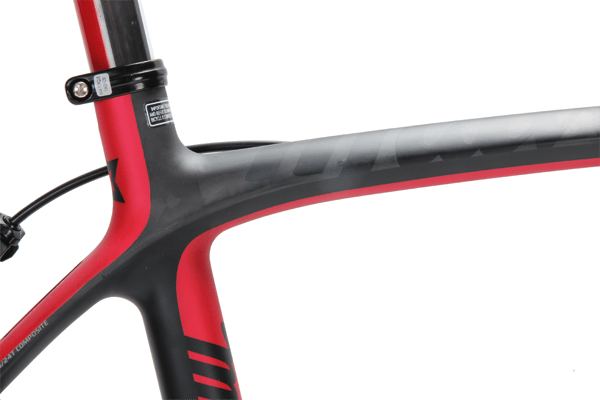 The rest of the bike was pleasing too, though I have to say, I had to be careful writing my review as I had been riding the Merida that was also on test. The Oppy doesn't have the same pure speed that you'll find on a team bike, nor was it designed to. The task for this bike is to be comfortable, not only with bumps from the road, but also in the way you ride. The style of this bike is confidence inspiring for the rider who isn't racing criteriums every week, but wants to get on a bike and thoroughly enjoy themself. There's no surprises or tricks here and there's enough speed and reaction to keep most riders happy.
A short word about the components. I covered the Mavic Aksium wheels in our Fondriest test but to slightly re-cap, they're a functional wheel, but a bit heavy. Mavic have brought the weight down on these hoops over the past couple of years and they're now rolling pretty well.
The rest of the componentry comes from Avanti's (Sheppard Cycles') own brand, Zero. Having your own brand of componentry is one of the best ways of keeping cost down and a number of the big players do it. To me this is a fairly underrated product and I'd like to see it on more bikes. All of the components here worked fine, are a reasonable weight and were comfortable. However I was a bit uneasy with the decal and paint design which is a bit too similar to a particular Italian component designer. I'd like to see Zero re-think this aspect as they move ahead.
All in all, Malvern Star have come up with a comfortable and attractive package that will suit any weekend warrior looking for a 'do anything' bike.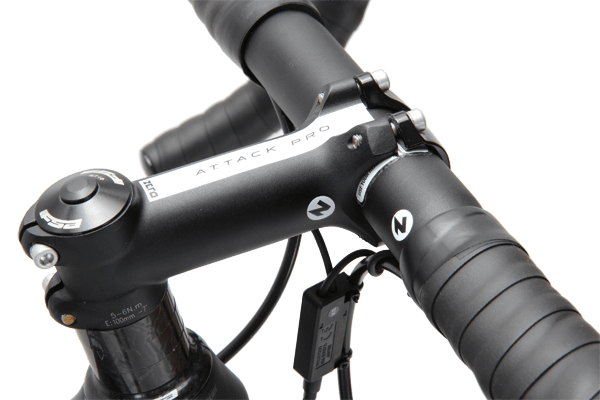 Quality
Extremely good. Good looks, good carbon, good geometry and good components.
The Malvern Star team have, on what I believe was short notice, come up with a bike that has lifted its game once again.
Performance
This bike isn't your super-sharp race bike, but it still does a lot of things well. It hums along the road, climbs OK and descends really well. If you're looking for a confidence booster that doesn't lack in other departments, then this could be for you.
Value for Money
Malvern Star have always been good value for money and this one is no exception. For under four grand you're getting a quality frame and fork combo, Ultegra Di2 and reliable wheels. Additionally this isn't a frame out of a catalogue. The people who designed this bike are riders and it shows.
Overall
This bike is designed for the serious rider who is looking for a fast and reliable bike on a budget. It descends well and isn't a slouch on the flat. Best of all, they've got rid of that blooming zip tie!
It's also nice to know that Sheppard Cycles are pushing on with the development of the Malvern Star brand. This bike will stay pretty much like this for the next couple of years as it is a good fit for a large number of bike riders. It's also priced to match a number of budgets, particularly those wondering about the switch to Di2. If any of the above sounds like you, then this is a bike worth considering.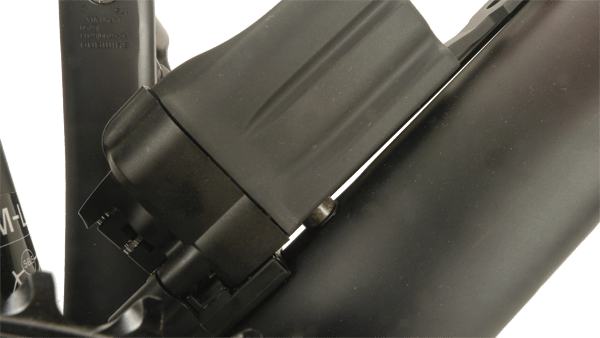 Specifications
Frame: Toray T700 Monocoque
Fork: Easton Totay T700 Monocoque
Headset: FSA
Stem: Zero Attack Pro Aluminium
Handlebars: Zero Attack Pro Aluminium
Saddle: Zero Zelix Pro
Seatpost: Zero Attack Pro
Shift Levers: Shimano Ultegra Di2
Brakes: Shimano Ultegra
Front derailleur: Shimano Ultegra Di2
Rear Derailleur: Shimano Ultegra Di2
Cassette: Shimano Ultegra 12-25
Chain: Shimano Ultegra
Crank: Shimano Ultegra 53-39T, 172.5
Bottom Bracket: Shimano Ultegra
Wheels: Mavic Aksium Race
Tyres: Kenda Kriterium
Pedals: n/a
Weight: 8.1 kg without pedals
Price: $3,895
Distributor: Sheppard Cycles
www.sheppardcycles.com