There are three points where your body touches the bike; your feet on the pedals, your bum on the seat and of course, your hands on the bars. Hands come in for a fair bit of grief. If you've got low core strength you can end up putting more weight than you should on them. All the sweat runs down your arms and onto your hands. And finally, if you're unlucky enough to have a crash, guess what you throw out in front of you to break your fall?
All of this means that a good pair of gloves is vital to your riding comfort. As with most items of clothing that you ride in, you shouldn't skimp on the quality of gloves. It's just a false economy and is likely to end in tears. Luckily we've put together five sets of gloves, each of which will keep your hands safe and happy.
Zero Attack Team
Price: $39.95
Zero is the in-house brand of Sheppard Cycles and they are quickly making a name for themselves with their quality products. These gloves are in the middle of their range. The padding here is in strips, allowing the glove to flex easily. The top of the Attack team has a large sweat panel and stretchy microfibre panels. Finally the palm has a nifty little vent that allows your hands to breathe easily.
Weight: 44g per pair
Price: $39.95
Distributed by Sheppard Cycles
www.sheppardcycles.com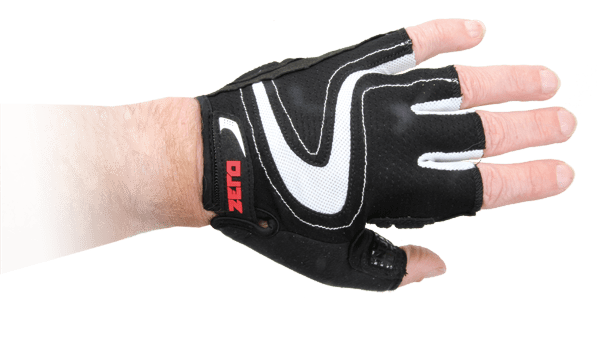 Castelli S.Rosso Corsa
Price: $59
Castelli are well known for nice kit and these gloves are no exception. The entire top of these gloves is a highly breathable micro mesh. Across the thumb area is a micro-suede sweat pad that seems to have been positioned in just the right spot for a natural forehead wiping action. The palm is leather, with low profile gel inserts so they won't compromise your grip. These gloves look and feel great.
Weight: 56g per pair
Price: $59
Distributed by DeGrandi Cycle and Sport
www.degrandi.com.au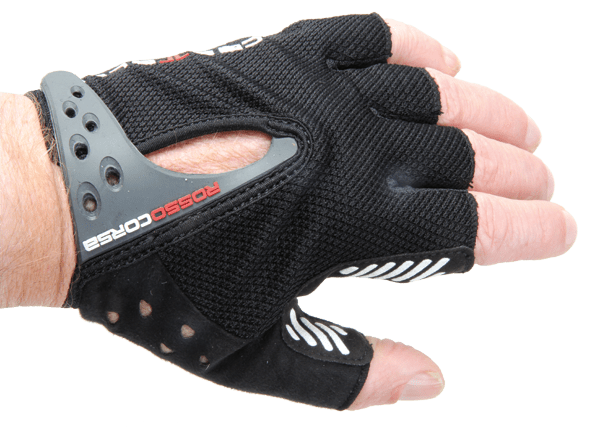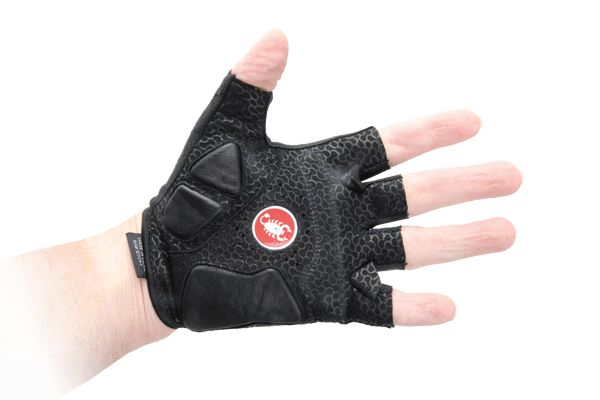 Chaptah Race Pro
Price: $35
Chaptah is the house brand for GKA Sports. They make a huge range of products including, as you see, gloves. The palm of these gloves has an interesting suede feel with an attractive pattern. The inserts are fairly small so they won't interfere with your grip. On the top is a breathable mesh cover and a sweat pad, the largest sweat pad in the test. These are good gloves at a bargain price.
Weight: 37g per pair
Price: $35
Distributed by GKA Sports
www.gkasports.com.au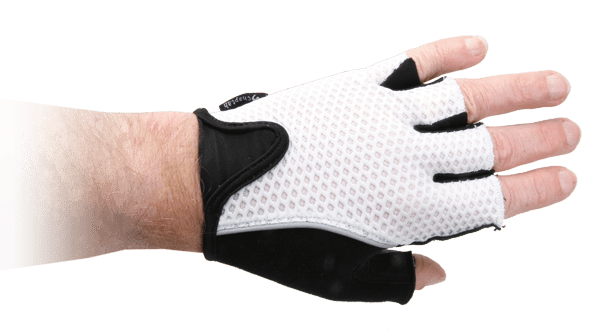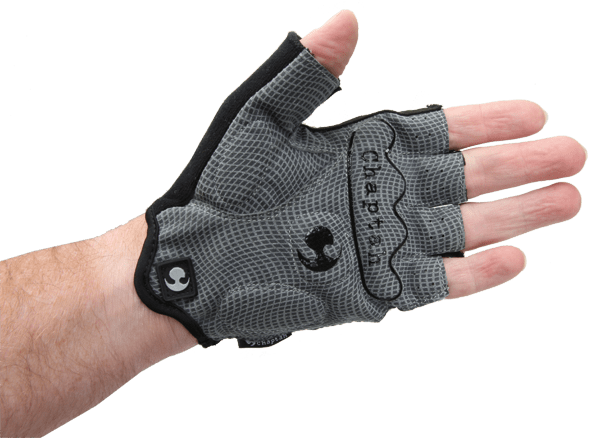 Roeckl Idstein 201
Price: $79.95
Roeckl are a German manufacturer who make professional gloves for a range of sporting activities. These, the Idstein 201 have a large number of features, a microfiber top, eflective logo, and pull off loops on two fingers. The real technology however, is in the palm. Here Roeckl have used Technogel, which is incredibly stretchy and tear proof. This gel stands out a lot higher than the other gloves here but it is incredibly pliable and won't get in the way when riding. There's also a large patch between the thumb and index finger to help prevent pinching of the nerves. An excellent, technical glove.
Weight: 52g per pair
Price: $79.95
Distributed by TMO Sports
www.velovita.net.au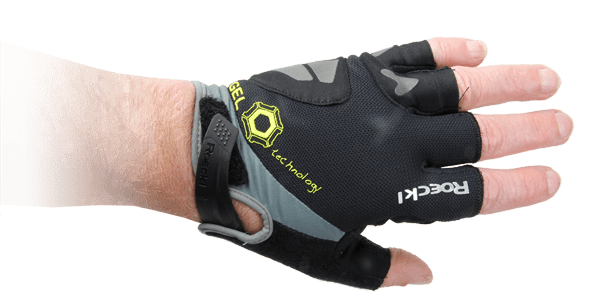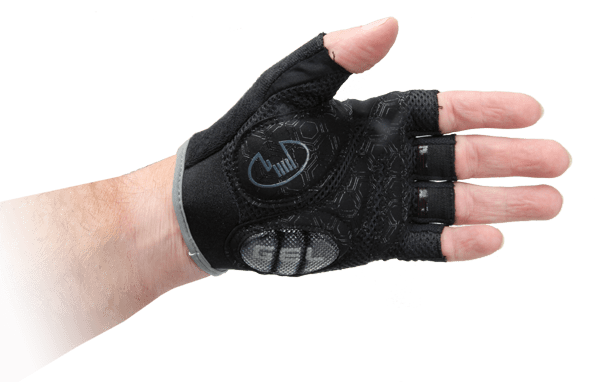 Specialized SL Pro
Price: $55
Specialized put a lot of R and D into their Body Geometry range and these gloves are a perfect example. The lightest on test at 32g, these have no padding at all and just the one seam through the palm. Specialized call this the 'lifeline palm'. The palm itself is made from Pittard's leather and has a wavy texture that is extremely grippy. The aperture is contoured for ease of insertion and like the Roeckl, there's two loops on the fingers for easy of removal. The top of the glove is extra light stretch mesh. They're very comfortable gloves.
Weight: 32g per pair
Price: $55
Distributed by Specialized
www.specialized.com