They've been a long time coming, but Zipp have finally released two carbon clincher wheels designed for non-professional riders. The 202 carbon clinchers have a 32mm rim depth while still maintaining the distinctive Firecrest shape. They're designed to be a climbing wheelset (at just 1,375g) but are equally at home in a range of conditions. A lot of work has been done to strengthen the braking track while reducing the drag to just 131g.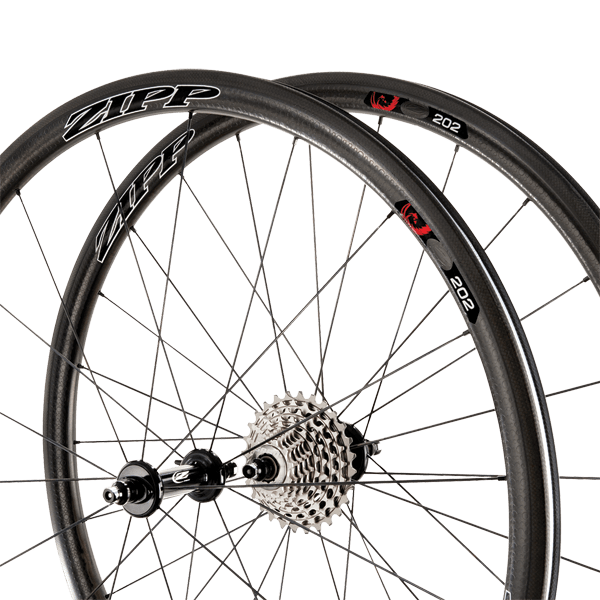 Zipp have also created, with the aid of Swiss Stop, new 'platinum' pads. They reduce the effects of heat on the rim and are also thinner, so that the wider Firecrest shape can be used with standard brake blocks.
The Super-9 Carbon Clincher disc fills a big hole in Zipp's triathlete and time trial line up. Again, this has been some time in the making, particularly in the wind tunnel. The result, Zipp claim, is the fastest wheel on the planet. The striking thing about this wheel is its profile, which is nearly flat. They use a special resin to combat heat during braking and are available to suit up to 11 speed clusters. Weighing 1,175g they come with Zipp's Tangente Platinum Pro Evo Brake Pads which have a new wet weather groove pattern and low profile for integrated brakes.
Price: $3,299 (Zipp 202)
$2,969 (Super-9 Disc)
Distributed by Echelon Sports
www.echelonsports.com.au