Gid Mason of Fleche Cycle Repairs near Sydney is not only an absolute perfectionist of a bike mechanic but also the proud custodian of several stunning collectables. Here we take a look 
at one of his favourite steeds, a Klein Q Elite.
When visiting Fleche Cycle Repairs in Wahroonga just north of Sydney, we couldn't help but notice a stunning looking Klein in Gid Mason's professional workshop.
First up Gid, tell us a little about this bike and how it came to be in your collection?
The Klein frame was given to me by my former employer, the Cook family who owned Clarence St Cyclery & Trek Bicycles Australia.
The brand had been purchased by Trek in the mid 90s for their paint & aluminium technology & in 2009 they decided that would be their final year of trading for Klein & as a result in 2010 the bikes were no longer part of the product range. TBA (Trek Bicycles Australia) had sold all the complete bikes & had just a couple of frame sets left, one of which you see now.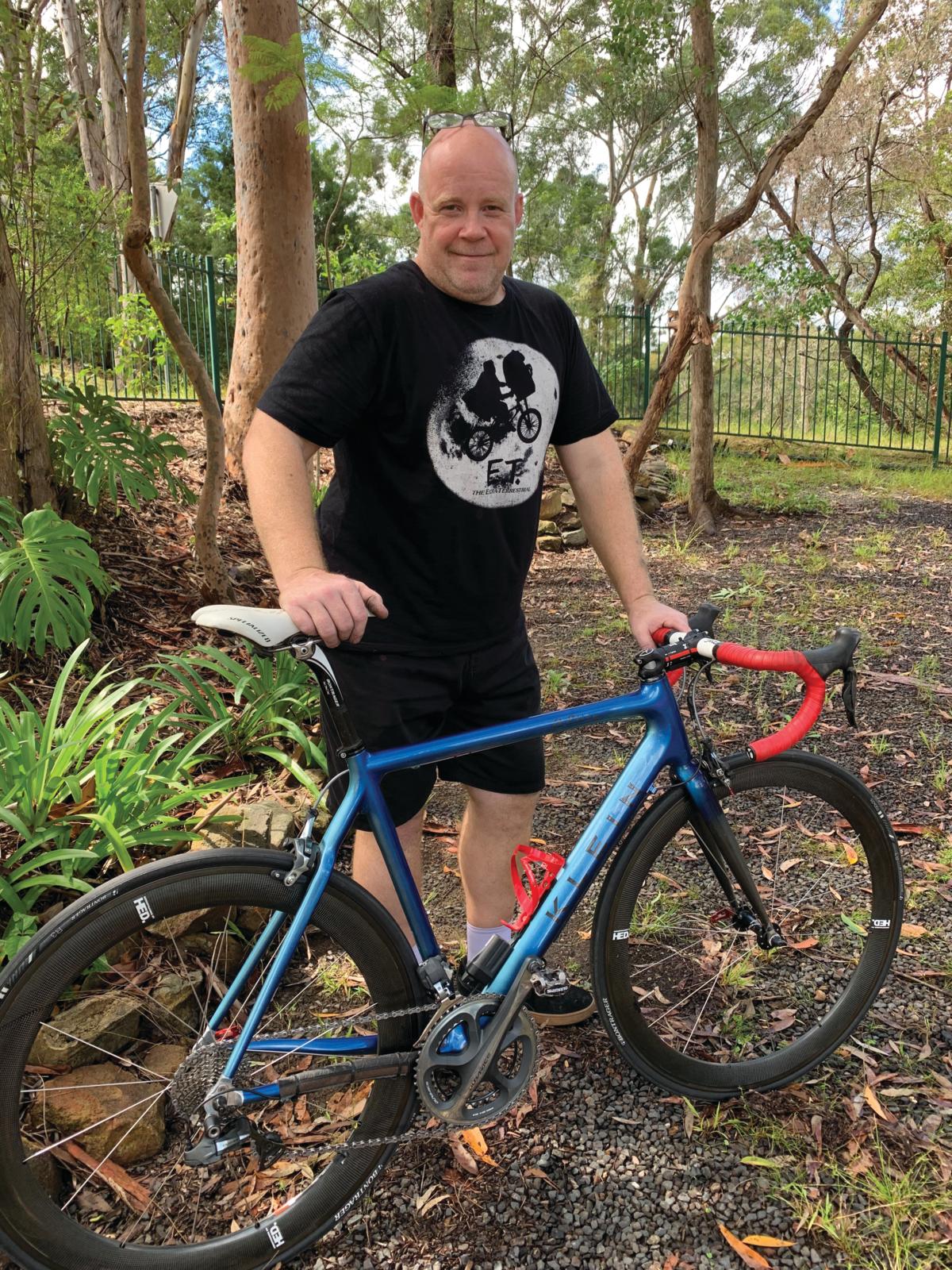 You mentioned it's your bike of choice these days, of all the bikes you can ride, why this one?
It's partially down to my love of the brand, having owned a few of them over the years, the fact that's it's quite rare to see them & it's a damn comfortable & well-handling bike to ride.
The finish and attention to detail is incredible, is this standard with Klein and can modern manufacturers equal it?
If anything this is a rather understated Klein.
There are still some manufacturers that can equal the finish & build quality but most of those are the niche brands which are unobtainable for most pockets.
I'm sad to say in my opinion most of the larger brands don't come close but in this world of cost engineering it doesn't surprise me.
"…the finish and attention to detail 
is incredible …"
Some readers may not 
be familiar with Klein, can you tell us a little about 
the brand?
Gary Klein made a few alloy frames in the early 70s while at university & as a keen road racer he thought to pursue a dream of making stiff lightweight frames for a living.
With a couple of friends, a grant & help from his university he started to produce oversized aluminium road frames in the mid 70s.
After relocating to some disused outbuildings on his parents farm in California & then to Chehalis, Washington in 1980, production was really ramped up; mountain bikes also joined the lineup in the mid 80s.
As one of early top-end road & mountain bike producers to adopt aluminium as a material of choice he pushed the envelope with what could be done, he patented designs for oversized aluminium frame tubing & custom paint finishes also helped cement the brand as a cut above the rest.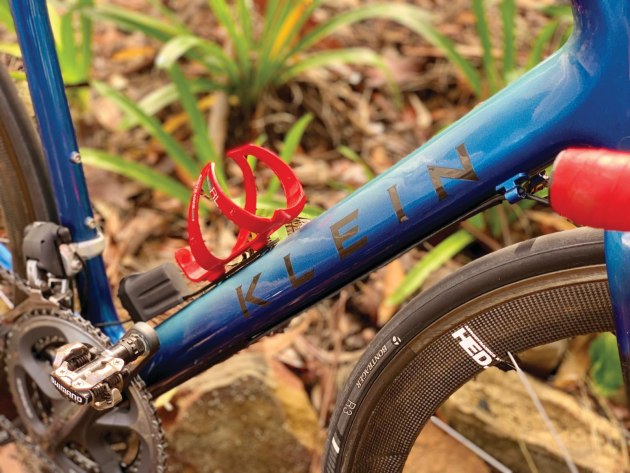 Do you see many here in Australia?
There's a few around on the roads & when we see each other there's a knowing nod & acknowledgement we own something a little different 
from the rest.
What else would you like to do to this bike, or is it to your liking now?
I'll leave this bike as it is, everything on it is from the correct period & still works as well as it should.
And your advice to anyone considering going classic or restoring a bike?
If you're thinking of getting a classic or even future classic make sure it's something you've always wanted to own & make sure you use it. Try to keep it period correct as much as you can.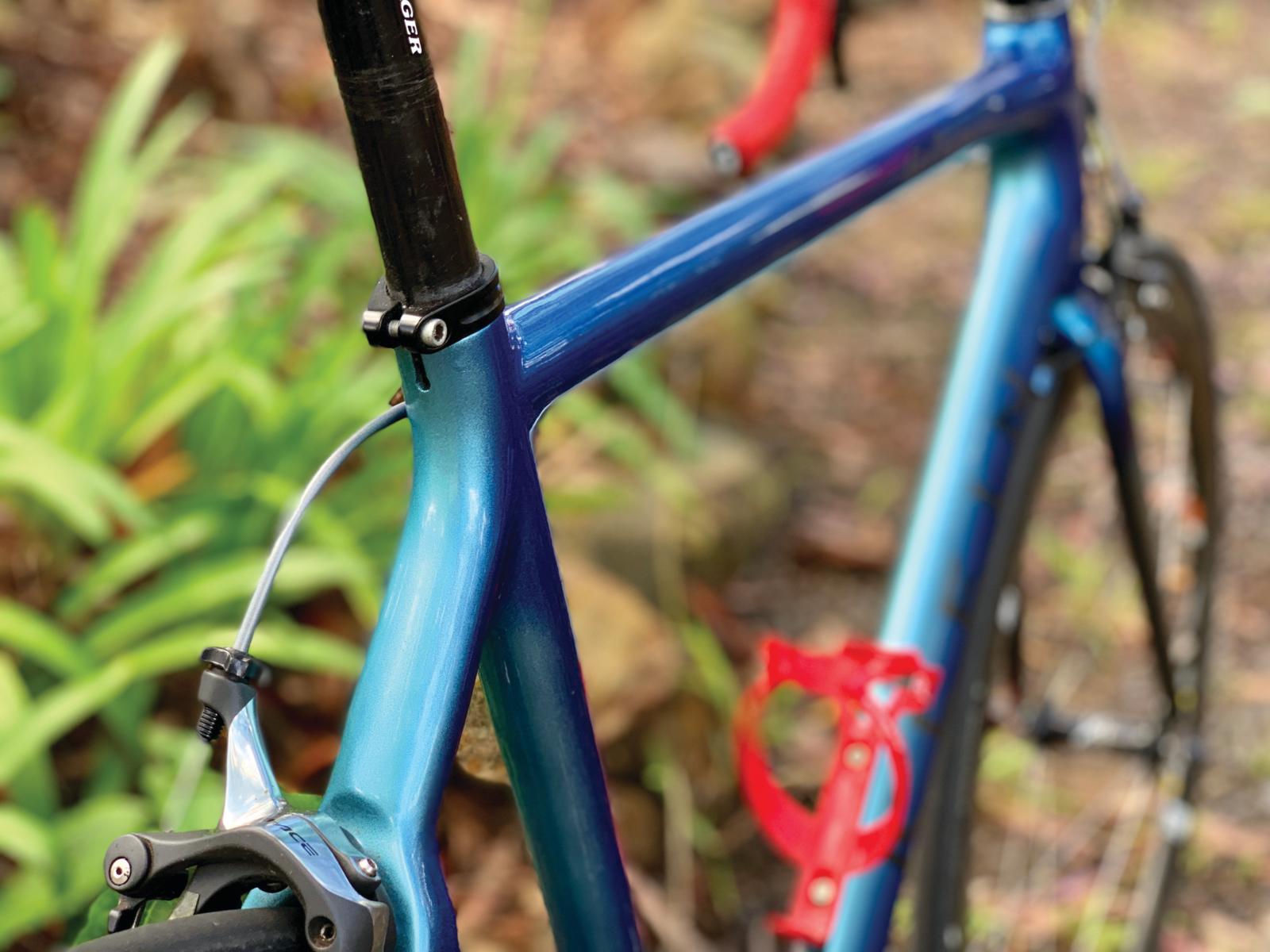 Make: Klein
Mode: Q Elite
Year: 2008/9
Wheelset: HED/Bontrager 
Aeolus 5.0
Tyres: Bontrager R3's 700×25
Groupset: Duraace 7900 Di2
Additional info: FSA bars, Bontrager XXX seat pin & Specialized saddle.
Est price: When it was all new & shiny a decade ago it would have cost around $10,000.