As veteran rider Alberto Contador saddles up with Trek-Segafredo for 2017, the company have created a unique, limited edition bike detailing the 34yo Spaniard's incredible list of accomplishments.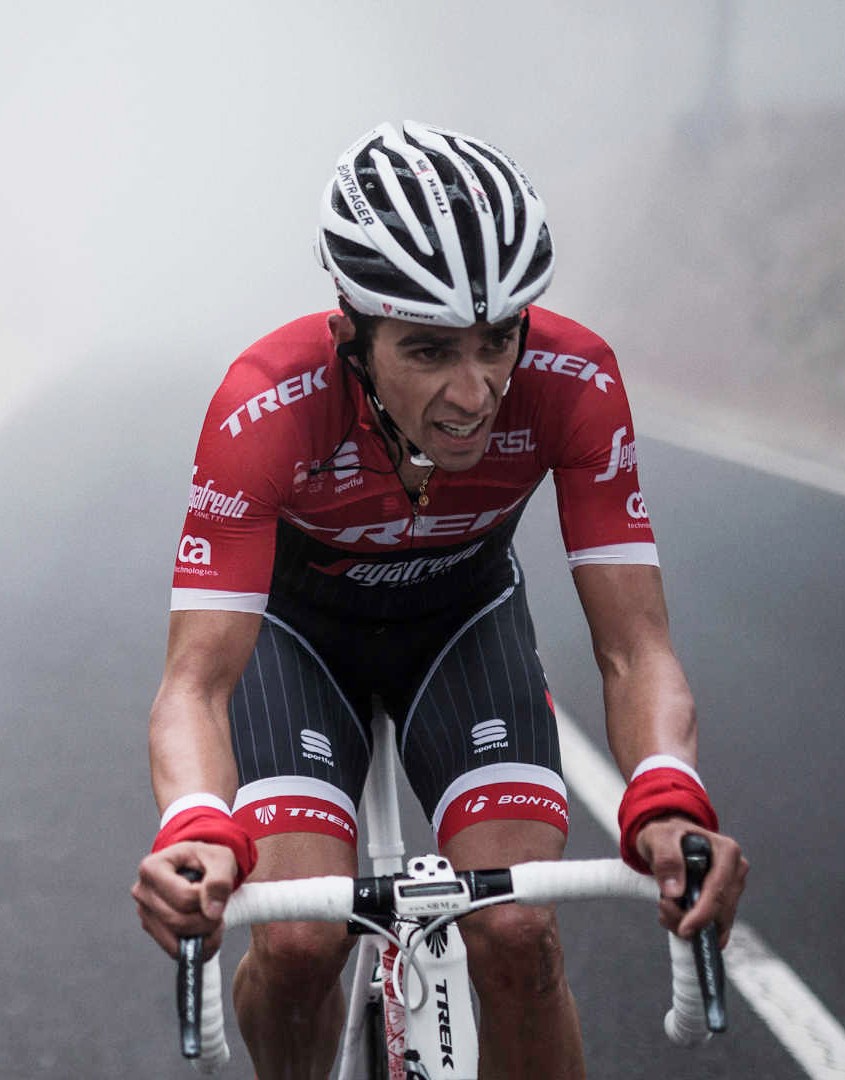 Leaving school at 16 to pursue the dream of being a top-level bike racer, Contador won the under-23 Spanish time trial championship at the tender age of 19. The rest is history.
As one of the greatest climbers of all time, he has won all three Grand Tours multiple times, but also had some of those victories annulled due to doping controversies. Now in the twilight of one of the most fascinating careers of the modern age, Contador's name will remain forever etched in cycling folklore.
Trek is now offering the Alberto Contador Grand Tour Celebración Emonda through their custom 'Project One' division.
"It's a bike that I really like. I wanted the dominant color to be white and on that basis, we worked," Contador said.
"I asked that the design reflects the victories in the three big tours, with the colors of the three maillots. The people of Trek made a design in which you can see the images of the Eiffel Tower, the Duomo Square, and the Cibeles Square, together with a shield of my hometown, Pinto."
His long-held motto, 'Querer es poder' ('Where there's a will, there's a way'), also features on the bike.
"The truth is that I'm delighted with the bike," he said. "It's super nice, and I'm looking forward to race with it."
The Alberto Contador Grand Tour Celebración paint scheme features intricate artwork highlighting the famous landmarks of each Grand Tour and Contador's hometown of Pinto, Spain.
The base of white with gold pearl is complemented with touches of red, yellow, and pink—colors that reference the leader's jerseys of the three Grand Tours.