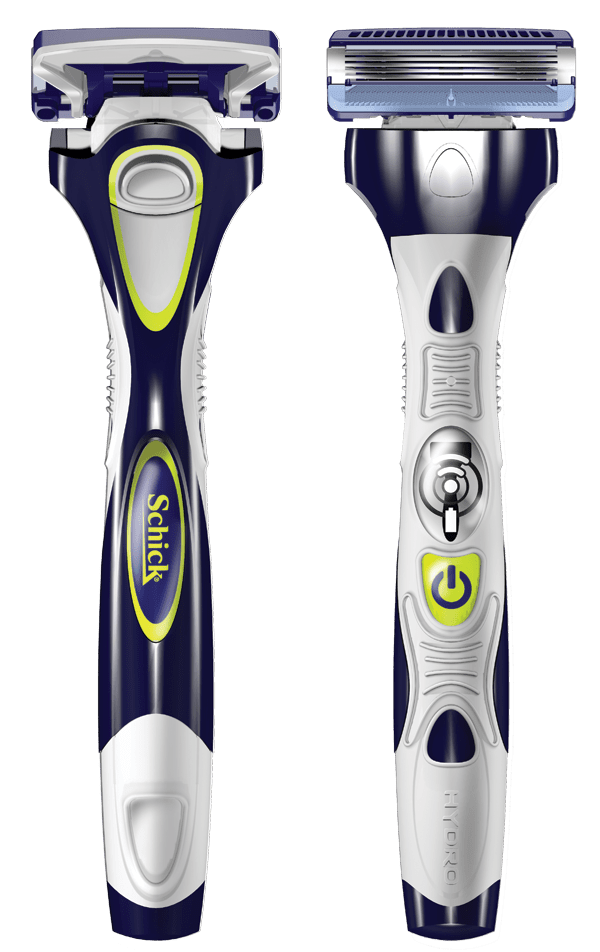 OK, I know what you're thinking. You've accidentally walked out of the newsagent carrying That's Life or the Women's Weekly instead of Bicycling Australia. What the hell is a razor doing in here? Good question. Read on!
Normally I reserve this section for pure bike products, not toiletries. But we received an email from Schick's agency on these razors and I thought, OK, we'll put it into Top Gear. "Send me over a high resolution pic," I said. "And we'll stick it in." They did and I'm wondering if they'd seen my big, bald head because they also sent us over a sample to try.
Does anybody remember that sketch on The Late Show with Tony Martin and Mick Molloy? The one that had a razor with about 20 blades? And the voiceover went something like, "The first blade distracts the hair…" well that was my immediate reaction to the Schick Hydro 5. I mean to say, five blades? And a vibrator…
Anyway, I decided to give it a go after a pre-work ride and, my goodness. It was excellent. As someone who goes for the Uncle Fester look, I've tried a lot of razors and this was possibly the smoothest I have ever had. The Hydro 5 works in several ways. Above the five blades is a reservoir which collects the gel or shaving foam that you use. This keeps the skin moist so the blades move nicely. It can be flipped out of the way so you can just use the blades themselves on tricky sections.
On the handle is an on/off switch to activate the vibration action (powered by a single AAA battery). There are three levels of vibration to allow for different hair thicknesses. It doesn't act like an electric shaver, you still have to use your usual shaver technique, but it allows the blades to cut through more easily. I was surprised how well it works. In addition, the unit can be used either in dry or wet conditions, perfect for doing your legs in the bath or shower. Leg hair can often be pretty thick, so having the vibrating action and the extra blades is a real benefit.
The initial pack with one blade, handle and battery costs $14.95 and a pack of four replacement blades is $17.95. If you've tried electric shavers and found they don't work or you simply hate shaving, give the Hydro 5 a go.
Price: $14.95
www.schickfreeyourskin.com.au