Australian company Azzurri was founded on the idea of making high quality, affordable bikes and has been around for about 12 years. The brand is now well represented in many facets of cycling; their track frames are very highly regarded and their triathlon range has proven year after year to be a great value proposition. Their road bike range got a huge boost a few seasons back on the success of their Ultegra Di2 spec'd bike which set new standards in the bang for buck stakes. At the higher end though, newer names can often struggle to be considered more than a 'value' brand and often this is due to nothing more than the geographic location of the company, or our assumptions as to what certain countries can or can't do well.
Last year I was fortunate enough to head over to Italy and have a bit of a look around. Understandably, as someone who likes his food, I was pretty excited to be heading to the home of pasta and pizza. On one particular evening however, I saw something that shocked me a little. We were served freshly made pizzas. Most looked and tasted fantastic, but one left me speechless. It was a pizza topped with French fries!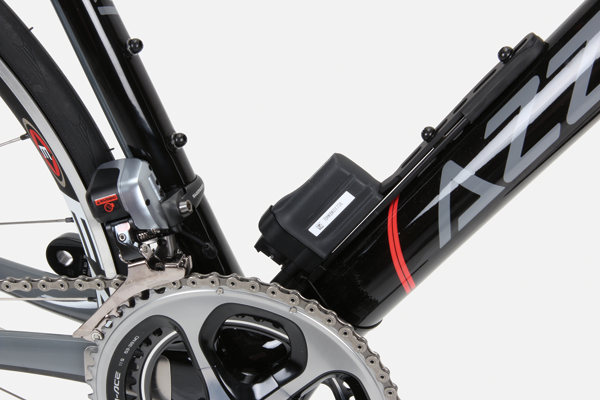 So where am I going with this, apart from making myself hungry? Well it showed me that we shouldn't assume that just because somebody did something well once that they will always continue to do so. Or that one country or culture should not have an endless monopoly on the styles, trends or technology based on a past legacy, lest we all end up with hot chips on our pizzas.
For years the road bike world has been very Euro centric. Any bike design not coming from the main European manufacturing countries were seen as inferior either in design or purely in tradition. Imagine if the curved stays and forks of a Pinarello had been the brainchild of an Asian manufacturer, would it still have gained traction? These days Asia is the biggest player in the bike industry, either directly or as a third party manufacturer for some of the traditional brands We are now in an age where it is engineers (not artisans) who craft our bikes. Asia has a pretty good grasp on engineering, yet they still, unfairly, struggle for legitimate recognition.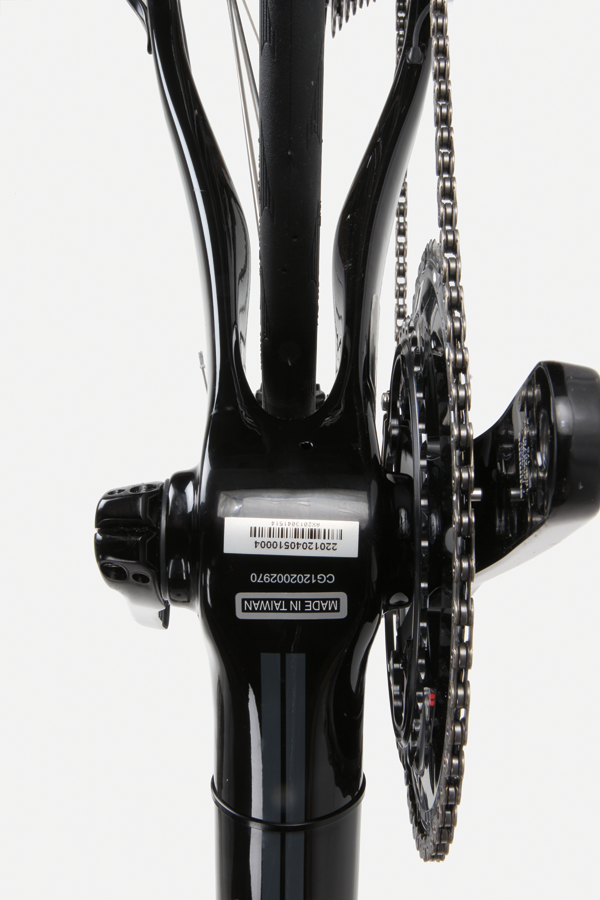 Azzurri is an Australian brand with an Italian sounding name selling bikes made in Asia, and the bike we are testing here is their flagship Mezzo 90SL. This is Azzurri's 'super supreme', 'one with the lot' a light, well finished base with a selection of the finest toppings available. The Mezzo looks smart, the gloss black and battleship grey finish may not excite everyone, but it's certainly not garish so would be unlikely to put you off either. The two things that really catch the eye on this bike are the seat stays and the groupset. The seat stays are minimalist to say the least, their ovalised profile oriented to give maximum vertical compliance while still maintaining the expected horizontal stiffness. The groupset is Shimano's range topping Dura Ace 9000 11-speed Di2.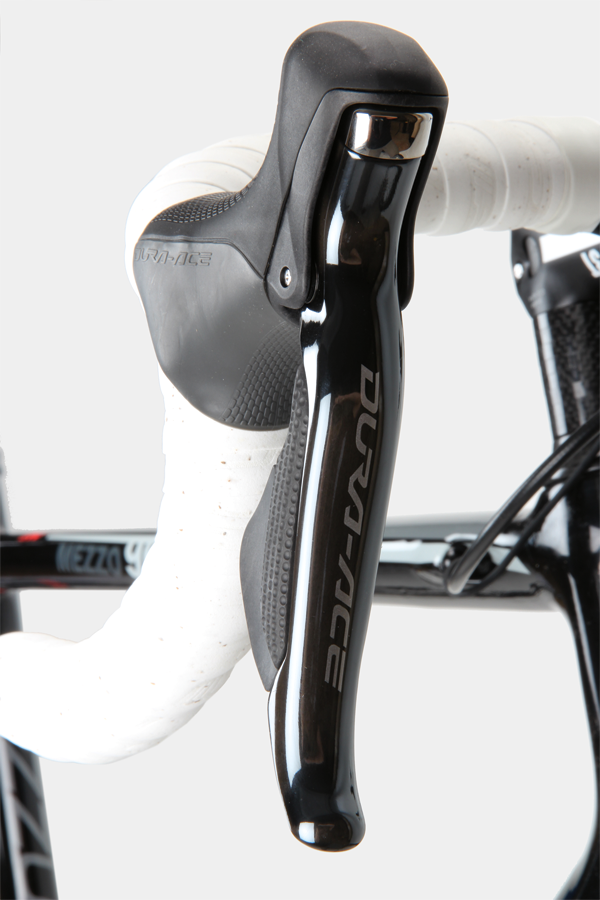 Shimano's new 11-speed Di2 is fantastic. Now well beyond a gimmick, the new iteration of Di2 takes the old and successful groupset and addresses almost all the possible quibbles. The groupset is lighter, bringing it in line with its mechanical sibling. The shift buttons are slightly larger and more tactile. The hoods are slimmer and more ergonomic, and the shift patterns are customisable, all that with another gear thrown in. The battery life becomes an issue, only because it needs charging so infrequently that it doesn't become part of a regular maintenance routine. The only letdown aesthetically on the Azzurri is that the Di2 battery has not been better mounted. Chainstay and bottom bracket mounts are becoming commonplace among other frames, so a standard below-the-cage mount with a cable tie to keep it in place just seems a bit crude. On a positive note the Dura-Ace groupset is complete from top to toe with no parts substituted for cheaper, lesser ones to save a few dollars.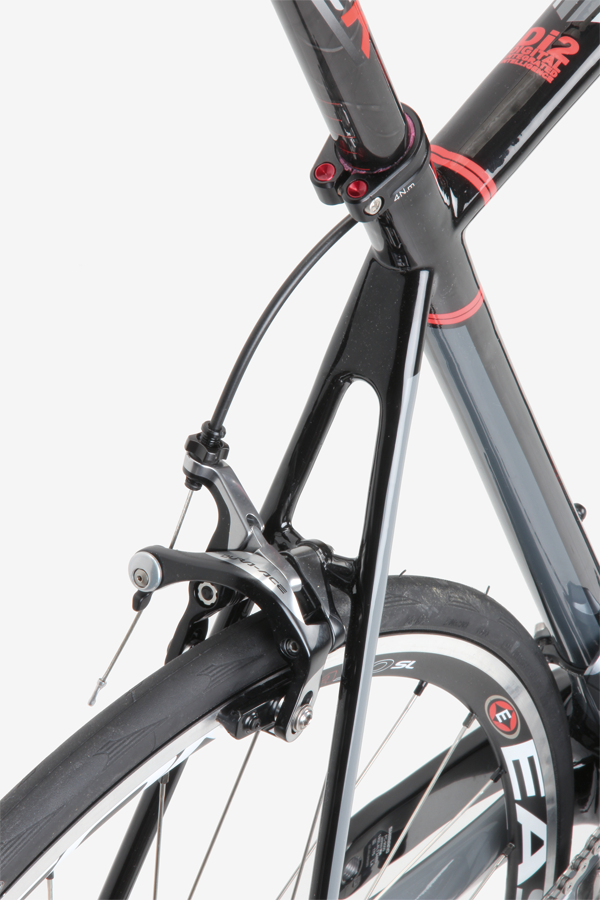 The rest of the Azzurri Mezzo's kit of parts is an assembly of quality brands. The Easton EA90SL wheels are a smooth-rolling and lively set of wheels that suit the scheme nicely. The seatpost is an FSA SLK which is simple, elegant and effective and is topped with the very popular Fizik Arione saddle. The bars and stem are 3T's Ergonova Pro bars and ARX II stem. The bars are an ergo topped alloy bar with a relatively short reach, which combined with the slightly more compliant ARXII stem give the Mezzo a comfortable front end.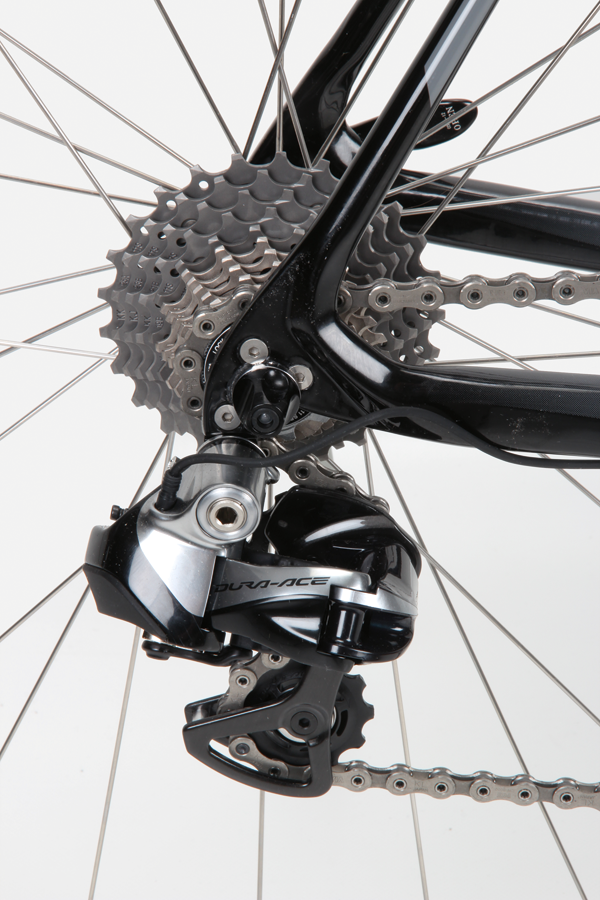 The frame of the Mezzo is well finished, neatly detailed and pleasing to the eye. The slender seat stays are purposed with giving the Mezzo a ride that is plush but not totally removed from the feel of the road, a task which they handle admirably. The other main point of note is the taller than usual head tube. The bike arrived with its stem perched at the highest possible point on the steerer tube. Seeing as the market for this bike might include less flexible riders I decided to ride it as it was, even though it was a lot taller than my preferred setup. When out of the saddle this left the front end feeling soft and whippy, so unless you are going to do all your riding seated and not putting much pressure on the bars, I would not leave the steerer at its maximum length. With the stem slammed, the Azzurri Mezzo still rides about 30mm higher than my usual setup so it is a quite accommodating fit.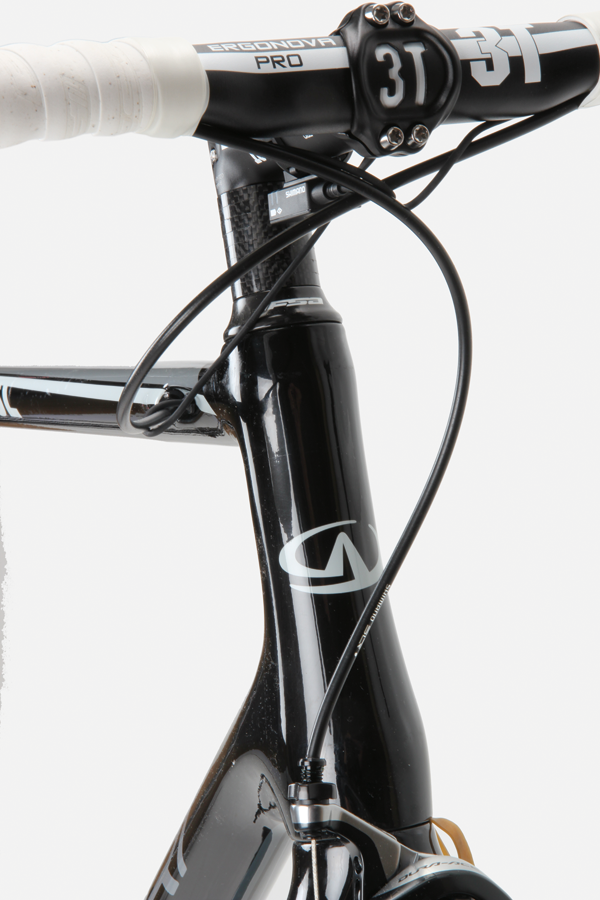 Speaking of fit, the Azzurri Mezzo only comes in four sizes, so it would be worthwhile doing your homework fit-wise before taking the plunge. The Azzurri, like a few other brands these days, is only available online through Cycling Express or their Bayswater store in Victoria. If you are concerned about your sizing, their customer service people are well versed in bike fit and happy to help you find the frame size that suits you best. If you need any more security, Cycling Express also offers a 40-day money-back guarantee to give you time to ensure it is the right size and that you like it.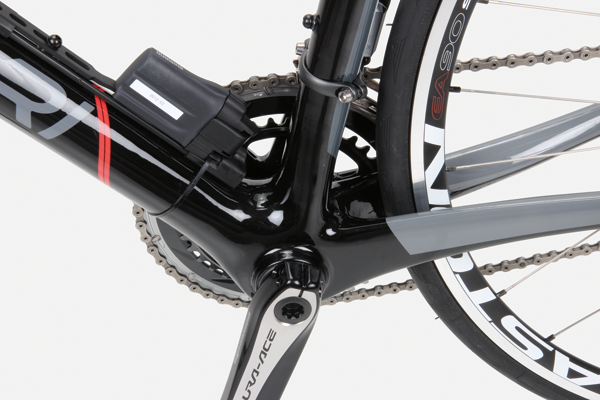 The Azzurri Mezzo hums along nicely; long rides on it are quite comfortable. The supple rear end and slightly more upright riding position allow the body to stay relaxed at both ends. The tall head tube also gives rise to a slightly higher bottom bracket, which takes a ride or two to get used to. The feeling of a higher centre of gravity is probably as much mental as anything, but the extra height it gives the saddle can be a surprise when mounting the bike. On the race track the Mezzo performed admirably. Its not the stiffest riding bike I have encountered but unless you wrestle a bike like Andre Griepel, I think bottom bracket stiffness really is a non-issue for most riders. With a few spacers removed from the steerer, the tapered head tube did its job and stiffened up the front end markedly. This made the Mezzo easy to point into corners and was responsive and secure under acceleration. I certainly didn't feel like it was holding me back at any point. If anything it's probably still the extra weight from that French fry pizza that is doing that.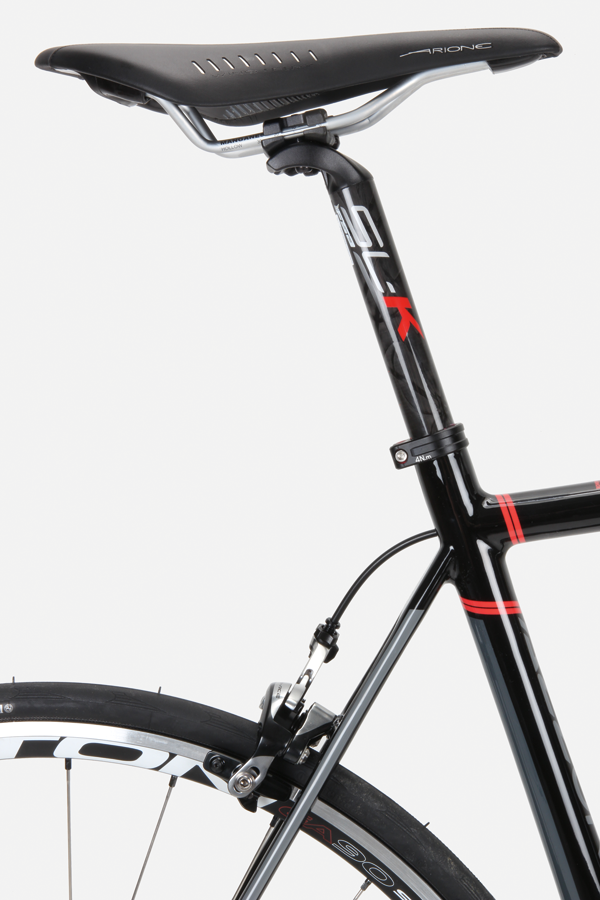 Summing Up:
Mezzo means 'half' or 'middle' in Italian; a strange name choice for a range-topping bike. The Mezzo is certainly much better than that, with a good all-round frame and top quality parts. A colour scheme that I found a little uninspiring yet equally inoffensive, but at least a departure from all black. If you value the brand of your running gear as much as you value the brand on your frame, this bike could be a great way to get the best of both worlds.
Performance:
A bike that really comes into its own over longer distances. While being capable on the race track, long climbs and Grand Fondo style riding would be where the Mezzo would truly shine with its light weight and well-crafted rear end.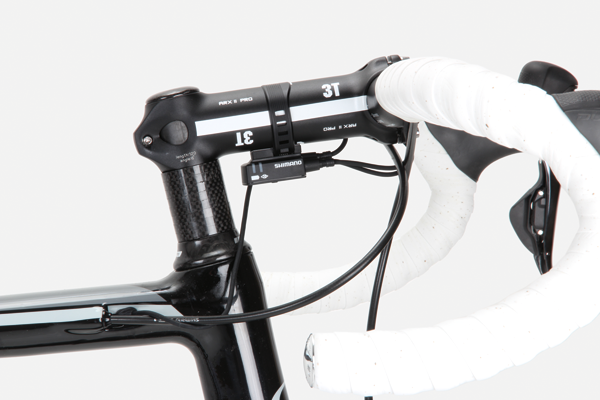 Value for money:
At $5,500.00 it is a great way to get a bike with 11-speed Dura Ace Di2, as it sits about $1,000 below any of the larger brand-name bikes with similar spec. The parts are all quality and nothing needs to be upgraded, so there really is nothing else to budget for.
Overall:
Online ordering can be a bit off-putting, but with a bit of homework and support from Cycling Express the experience could well be worth it. At 6.9kg it is a nice light package that hasn't had to scrimp to achieve its barely UCI-legal status. A Dura-Ace spec'd bike for Ultegra money, and a 40-day money back guarantee if you don't like it or it doesn't fit. Certainly worth a look.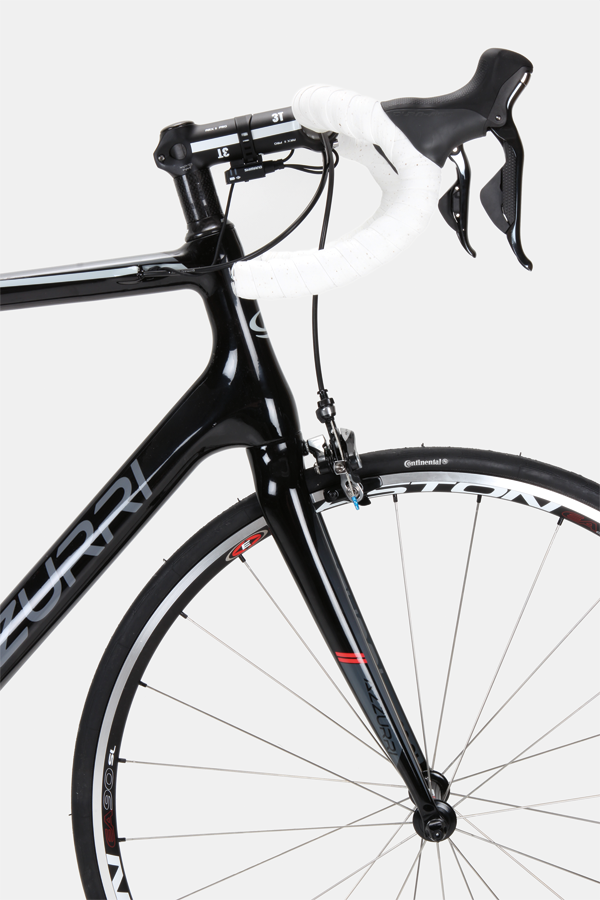 Specifications
Frame: Azzurri High Modulus carbon
Fork: Azzurri High Modulus full carbon
Head Set: FSA Integrated
Stem: 3T ARX II Pro
Handlebars: 3T Ergonova Pro
Saddle: Fizik Arione
Seatpost: FSA SLK
Shift Levers: Shimano Dura Ace 9070 Di2
Brakes: Shimano Dura Ace 9000
Front derailleur: Shimano Dura Ace 9070 Di2
Rear Derailleur: Shimano Dura Ace 90700 Di2
Cassette: Shimano Dura Ace 9000 11-25
Chain: Shimano Dura Ace 9000
Crank: Shimano Dura Ace 9000 53-39 175mm
Bottom Bracket: Shimano Dura Ace 9000
Wheels: Easton EA90 SL
Tyres: Continental Grand Sport
Bidon: Cage n/a
Pedals: n/a
Weight: 6.9 kgs
Price: $5,499.00
Distributor: www.cyclingexpress.com