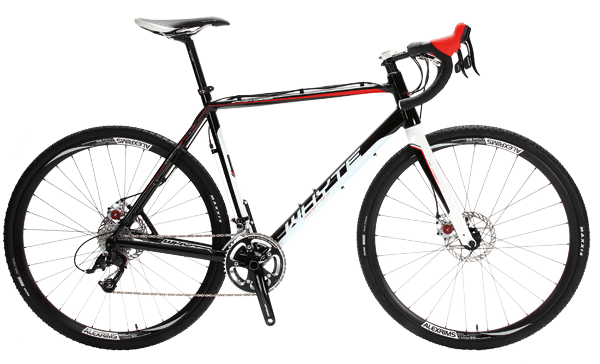 Finally it seems that the slow growing Cyclocross racing scene in Australia is taking off. With a National CX race series underway, the ground swell is increasing. So now could be the perfect time to add another bike to the quiver–one that could actually become one of your most ridden bikes in the shed…
Whyte have a series of 'cross bikes all based on a slightly different platform than the standard. On test here is their top of the tree, the Saxon Cross. A disc brake equipped, carbon forked race bike. Whyte bikes are designed in the UK, for UK conditions so things such as tyre clearance are looked after early on in the design process. The fit of the Maxxis Raze 33c tyres through both the fork and rear end is open and free. Jumping on the current trend of disc brakes on 'cross bikes opens up this area even more. The frame is constructed of custom drawn triple butted alloy and is fitted with all the latest options, tapered steerer, internal headset, and direct mount disc tabs with a neat brace at the left hand rear dropout.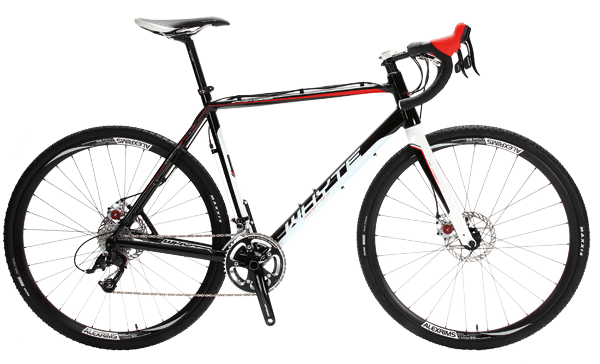 With a full carbon fork and a tapered steerer, the front end is solid and dependable but one of the interesting facts with the Whyte compared to other 'cross bikes in the market is the front end. The head angle is over two degrees slacker than your average crosser, which makes a major difference in the stability, speed of the handling, and of course steering, and that's important when you go off road.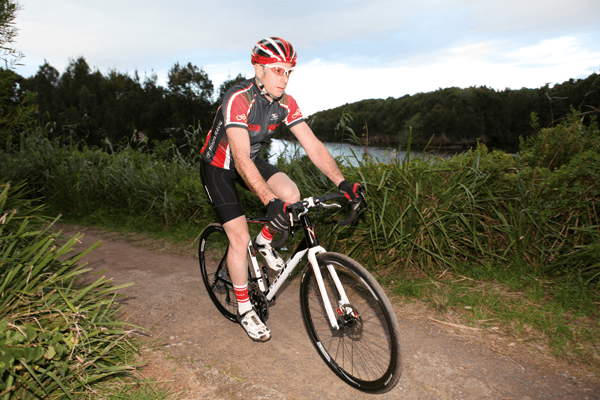 Shifting is taken care of by SRAM Apex and Rival components. This is mated to a FSA crankset running 36/46 chainrings and a 12-28 cassette. This is a standard Cyclocross setup and also works well on the road as a commuter. The paint finish is class leading and kept looking good regardless of what I through at it.
With all cables running full length outers and kept out of harm's way (read mud and sand) along the top tube, years of hassle free shifting and braking should be no problem. I had slight concerns about the cable guides running along the top tube. They look like you could get caught up on them in the event of an off, but there were no problems during the test.
Standing back and looking at this new bike in my shed after taking delivery, it became apparent that it could have many uses over the next few months. As a commuter, the Saxon Cross can handle the rigours of the trip to work, jumping up and down gutters or a few stairs outside the office and not being concerned at all about a gravel car park or two. It could even make getting to work fun. Onboard the Whyte, you find yourself looking for things to play on, not things to avoid. That grassy park down at the corner soon becomes a great shortcut. Either wet or dry, the Whyte will excel.
Also, when cruising around on my local commute and seeing the amount of people getting to work on a mountain bike I thought, don't they know that they could leave home later and get to work faster and with less effort on one of these?
As a touring bike, the strong eyeleted Alex rims and sealed bearing hubs along with 33c tyres make for a dependable wheelset that I couldn't fault throughout the test. Even after an over excited off- road trip ended in a front pinch flat, the wheels stayed nice and true. Coming stock with rack mounts, two sets of biddon mounts, and a down tube mudguard mount, it's a great base for getting off the beaten track. These are not always standard on a 'cross bike but are a welcome addition on the Whyte.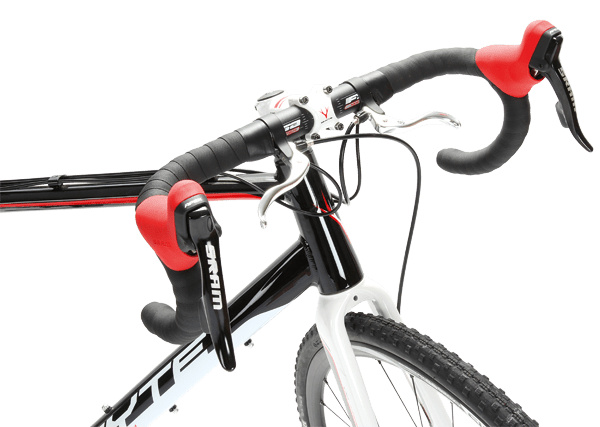 Throwing the Saxon 'cross at a CX course, the slower steering will suit a lesser experienced pilot, being very forgiving and easy to control in the softer stuff, and therefore keeping you upright for longer. The cable disc brakes also stand out here, with much easier setup and more stopping power than rim brakes. These traits also crossed over into the fire trails and singletrack that the Whyte ended up attacking on an increasing basis. With predictable steering and great brakes, it handled the trails with no problems–opening up riding options that your regular road bike will never see.
At around 10kg, first impressions were that it might be on the heavy side. After getting out and about, the slight weight penalty, possibly due to the disc brakes, was forgotten and the complete package fell into place. This is one fun machine.
So as a solid commuter, tourer or Cyclocross race bike, all the basses are covered. Looks, performance and reliability.
Price $2,475
Distributed by Carbuta
Ph. 0439 902 770