The suffolk by whyte is an all Rounder with some strong Performance characteristics, and A design suited to a broad range Of needs in the cycling world. National road series rider mark Jewell took one out for a spin.
British brand whyte, began manufacturing road bikes in 1999, with a motto of "performance by design" and have developed a well thought out range of mountain, road and cross bikes.
The Suffolk has been designed as a do it all machine, confident on any surface, and any terrain, in any weather. However, while it has the drop bars and standard diamond frame this bike doesn't pretend to be a high-end race winning machine. So, while there's nothing stopping someone from racing this bike, (UCI legalities aside) I wouldn't say that racing was its strongest suit.

The Suffolk is a bit of a Jack of all trades and while not fully mastering the race side of things acquits itself well on many other fronts. It's an ideal bike for training or commuting, or touring or you could even change the rubber and take on some cyclocross. Its versatility is its strong point along with quality manufacture and component spec.
I felt in the test I could pretty much take this bike wherever I wished. I was never out of my comfort zone no matter what surface was beneath me. From the ground up, the bike is built well; solid and strong. It tips the scales at a burly 9.94kg, but it is built to withstand anything you can throw at it, so it was time to take on some rough roads and a bit of gravel.
The Suffolk's rims and tyres are as tough as they come, chosen with puncture protection in mind…Maxxis Detonator 100×28 tyres, so having to change a tube or carefully choose my riding surface was never really a thought. Any bike track, cycle way, or even gravel road was easily taken on with these tyres and the rims were a perfect match. There is a huge amount of clearance between the tyre and frame / fork, so mud clearance, if you go off road or want to add even wider tyres, is well taken care of. Whyte has specced their own branded 32mm deep-dish rims to carry these bulletproof tyres and with 32 rear spokes and 28 on the front, strength and durability was once again the greatest feature here. The high flange hubs give even extra support in this area, giving an all round good feel to this wheel and tyre combination.

There is also a neat antitheft feature in the axles of the Suffolk. The wheels' axles are tightened with a small five sided socket supplied with the bike, so they're almost impossible to remove without the tiny spanner provided to do the job.
The full aluminum frame shows broad, solid welds and some thoughtful details like mudguard and pannier mounting points. Some other small finishing touches like the union jack inset in the seat tube clamp and a flush grommet on the stem cap bolt add to the feeling of quality.
The straight bladed carbon front fork gives the Suffolk a tough and modern presence and matches the image of an all-round machine for any user or condition.
This bike comes with Shimano's new 11 speed 105 group set which performs quite well and is a good match for the Suffolk. The gearing combination of the bike is very pleasing. With FSA Gossamer Pro EVO 386 cranks on the front fitted with 34 and 50 tooth chain rings and the rear cassette being 11-32, riding any climb or hilly section was a breeze, especially given the overall weight of the bike, and bearing in mind that you may be on, or off road when these extra gears are needed.

Braking is via the Shimano 105 levers which operate cable actuated, mineral oil filled hydraulic calipers and rotors from TRP.
This is the first road bike I have ridden with disc brakes and I must say, I found braking performance was very good; they slowed me down easily whether on the road or travelling through water or even a muddy area.
This bike also descends very well. It has a longer wheelbase than most road bikes and with that comes more stability and a little more vertical flex and comfort on rougher roads.
Whyte has put some real comfort into the steerer and bars of this bike. With its own compact 'wing' 44cm bars and a six degree lift in the stem, a little performance has been given away, but a greater degree of comfort has been added, with a little more upright position and a more open position of the rider's shoulders. The shallow drop in the bars also added to the comfort level whether sitting up on the hoods or down in the drops for some higher speed action.
Whyte has also added its own branded seat and seat post. The seat continues the theme of enhanced comfort, being wider and a little softer than most race bike seats, surely a plus for anyone wanting to go off road with the bike.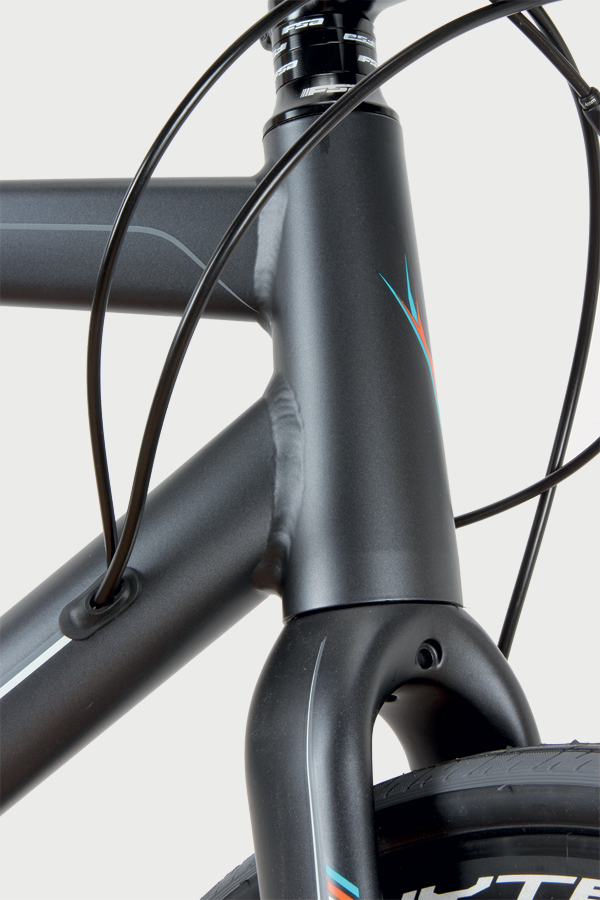 This bike won't be on everyone's shopping list, but for someone in two minds on whether to buy a fully-fledged road bike or something they can train or commute on to save their racer, or take out in any kind of road or track condition including the growing trend of cyclocross, this bike is well worth considering.
SUMMING UP
QUALITY
Whyte have combined a wellmade alloy frame with heavy duty wheels, and reliable components into this rugged and versatile bicycle.
PERFORMANCE
The bike is built strong and tough. It is able to be used for a broad range of cycling needs. It's not a race spec bike but provides durability and overall flexibility to meet the needs of a broad range of riders.
VALUE
The Suffolk comes in at only $2,350. This places it in a range of any entry level road, cyclocross or mountain bike. Given this bike can be used pretty much for all three uses, it comes in at real value for money and good bang for your bucks.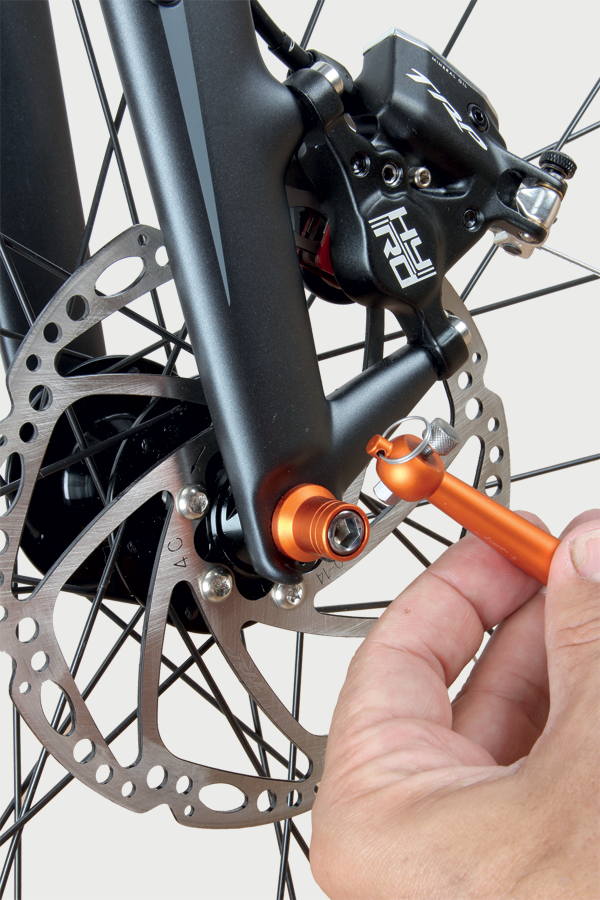 OVERALL
In the Suffolk, Whyte has created a bike that many users will find very enjoyable and comfortable to ride. No one will expect a race spec bike when climbing aboard, but the enjoyment of riding it will win you over.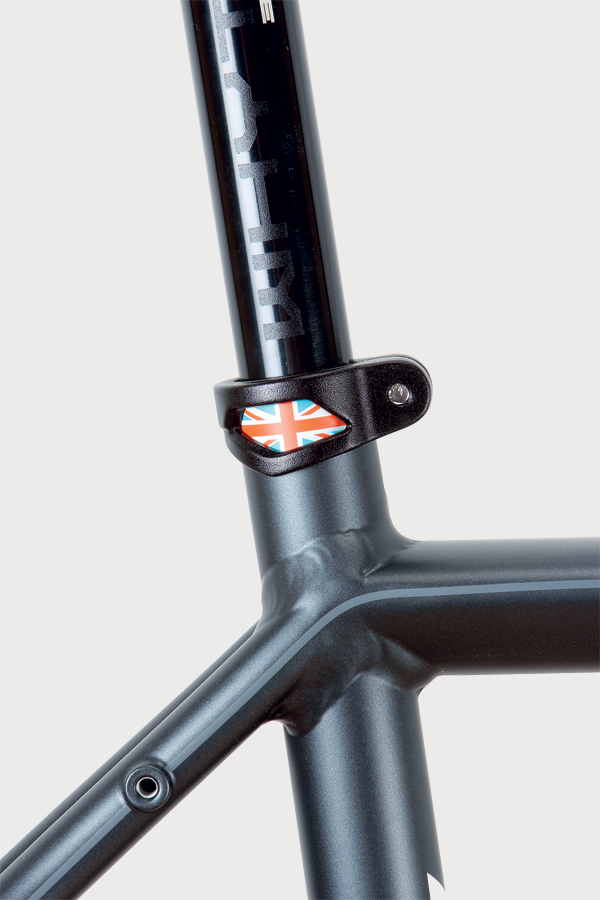 SPECIFICATIONS
FRAME: 6061 Hydro Formed T6 Aluminum, Custom Drawn
FORK: Straight Bladed Carbon with tapered steerer
CRANK: FSA Gossamer 34-50 compact double
BOTTOM BRACKET: FSA Mega Exo
SHIFTERS: Shimano ST-5700 105 11 speed
CASSETTE: Shimano 105 11-32
CHAIN: Shimano 105 11 speed
FRONT DERAILLEUR: Shimano 105
REAR DERAILLEUR: Shimano RD-5700 105 11 speed
RIMS: Alex Black Dragon 24, deep section, disc specific road
TYRES: Maxxis Detonator 700 x 28c with puncture protection
BRAKES: TRP HYDR 160mm rotor disc
HANDLEBAR: Whyte Road Compact Wing Bar 44cm wide
STEM: Whyte 6 deg
HEADSET: FSA integrated road 1 1/2" lower and 1 1/8" upper Sealed Cartridge Bearings
BRAKE LEVERS: Shimano 105
SADDLE: Whyte Custom Triple Panel Design
SEAT POST: Whyte 20mm offset
WEIGHT: 9.94kg
PRICE: $2,350
DISTRIBUTOR: Carbuta P/L