Italian innovators 3T have launched the world's first 1x aero-optimized crankset, the Torno.
The new Torno crank has been designed by co-owner and 3T director Gerard Vroomen and combines the aerodynamic knowledge of 3T with the carbon engineering and production skills of 3T's sister company THM.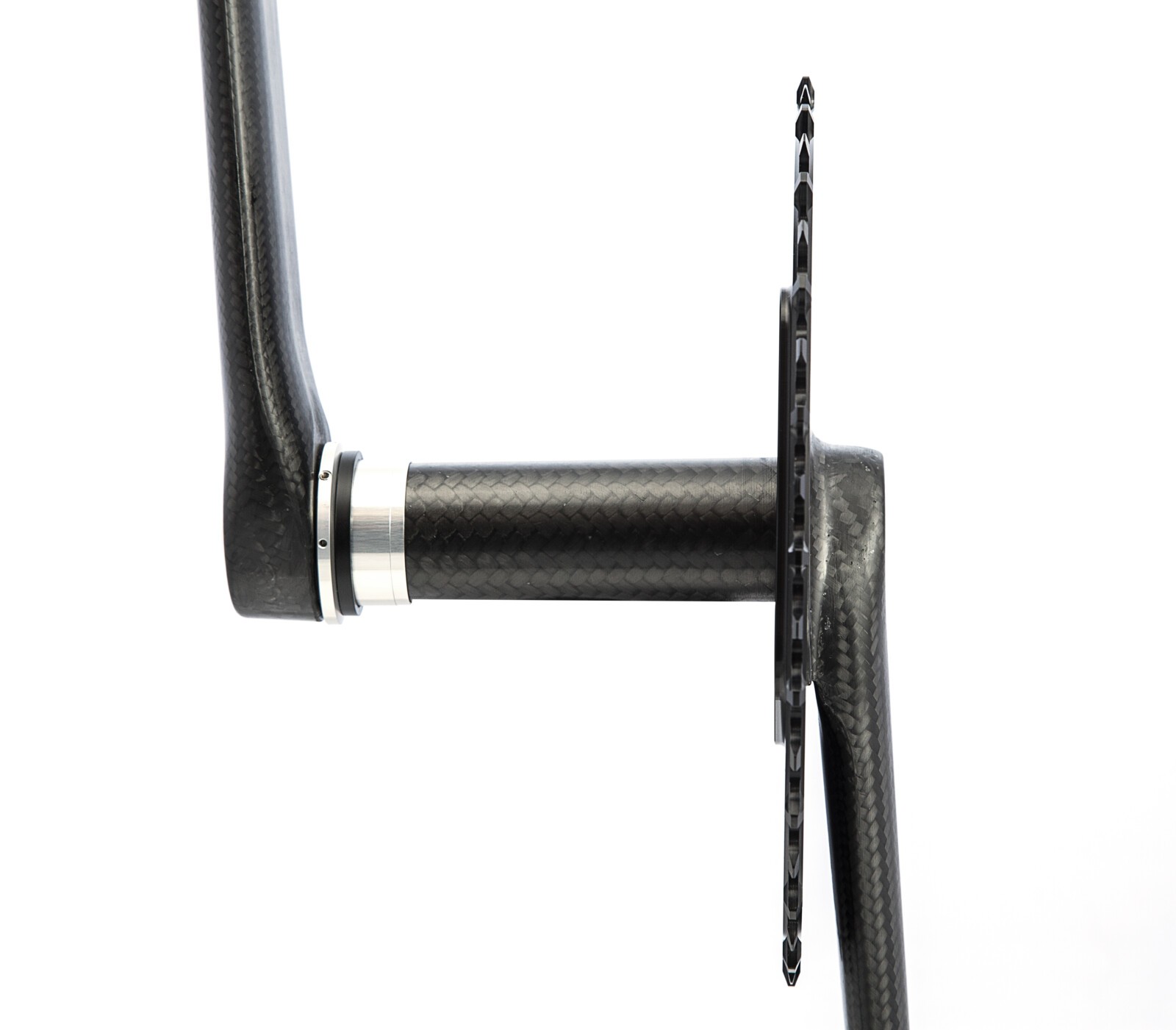 The crank arms are noticably thin, therefore reducing drag and lowering the Q-factor, so the rider can ride with a more aero foot position. The profile is deep and elliptical, further cutting drag. The structural design combines the right crank, spider and carbon axle into one part, increasing stiffness and reducing weight. The Torno weighs 330gr.
"The crank is one of the most complex parts for aerodynamics," reads the Torno product release information. "The leading edge of your shape becomes the trailing edge 180 degrees later, you have the major influence of the forward speed and the minor influence of the rotational speed, your feet spin by, the frame is right there, the chain runs over the chainring and can't really be changed aerodynamically."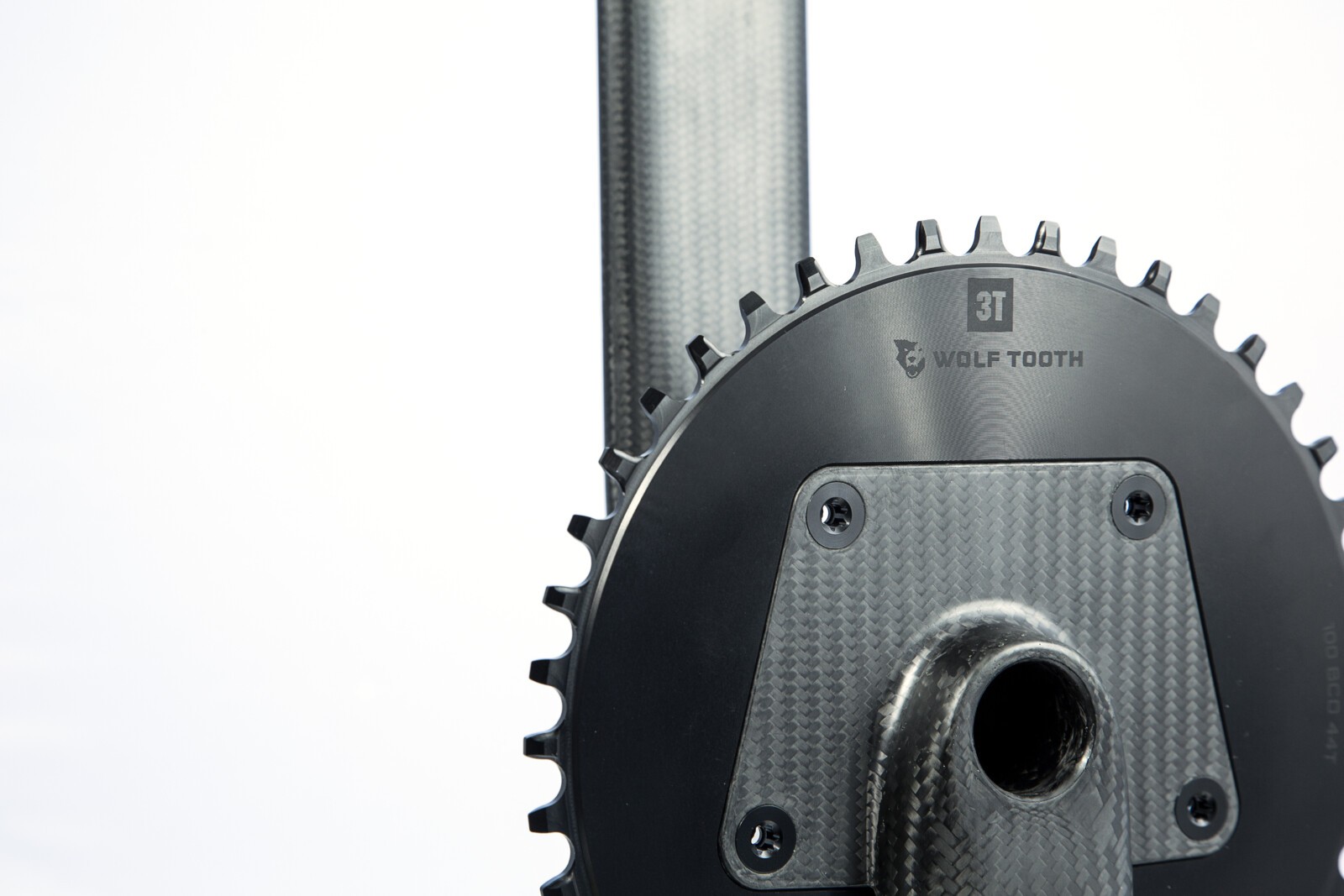 "The transition to the spider is another headache area," the statement continues. "For structural and stiffness reasons, we want the spider to be integrated with the crank arm and fibers running through both. Yet we also want the chainring to be separated spatially from the drive-side crank arm (not one blended shape) to avoid aerodynamic blockage. The Torno spider offers exactly that and works in unison with the dedicated Wolf Tooth aero rings."
3T Torno Specifications
Weight crank (+/- 3%)

330g (172.5mm, crank arms, axle, spider)

Weight chainrings
79g (36t), 89g (40t), 110g (44t)
BB standards
Fits any frame with one of the following BB shells: BB386EVO, BB30, Press t30, Shimano Press t, BBrightTM, Italian threads, Press Road BSA (bottom bracket not included)
Spider BCD
Custom aero spider & bolt pattern
Chainrings
36, 40 & 44 tooth
Gear ranges with 3T 9-32 cassette
36t chainring equivalent to 48-34 chainrings with 12-30 cassette
40t chainring equivalent to 53/36 chainrings with 12-29 cassette
44t chainring equivalent to 54/36 chainring with 11-26 cassette
Q-Factor
142mm
Chainline
47mm (optimized for 1x in combination with 142mm rear axle spacing)
Inner crank width
118mm
Available lengths
170, 172.5 or 175mm
Max. permissible total weight
(rider+bicycle+luggage): 110kg (264lb)