A boutique for bicycle enthusiasts – that's one way of describing Adelaide's must-visit destination cycling store.
Upon visiting Cycle Closet for the very first time, many take a step inside and stop, scan the racks and shelves, and express total surprise. The expansive premises are packed with literally all the cycling kit you could ever imagine – socks, caps, jerseys, gilllets, longs, shorts … you name it, it's there.
Proud Clare Classic Supporters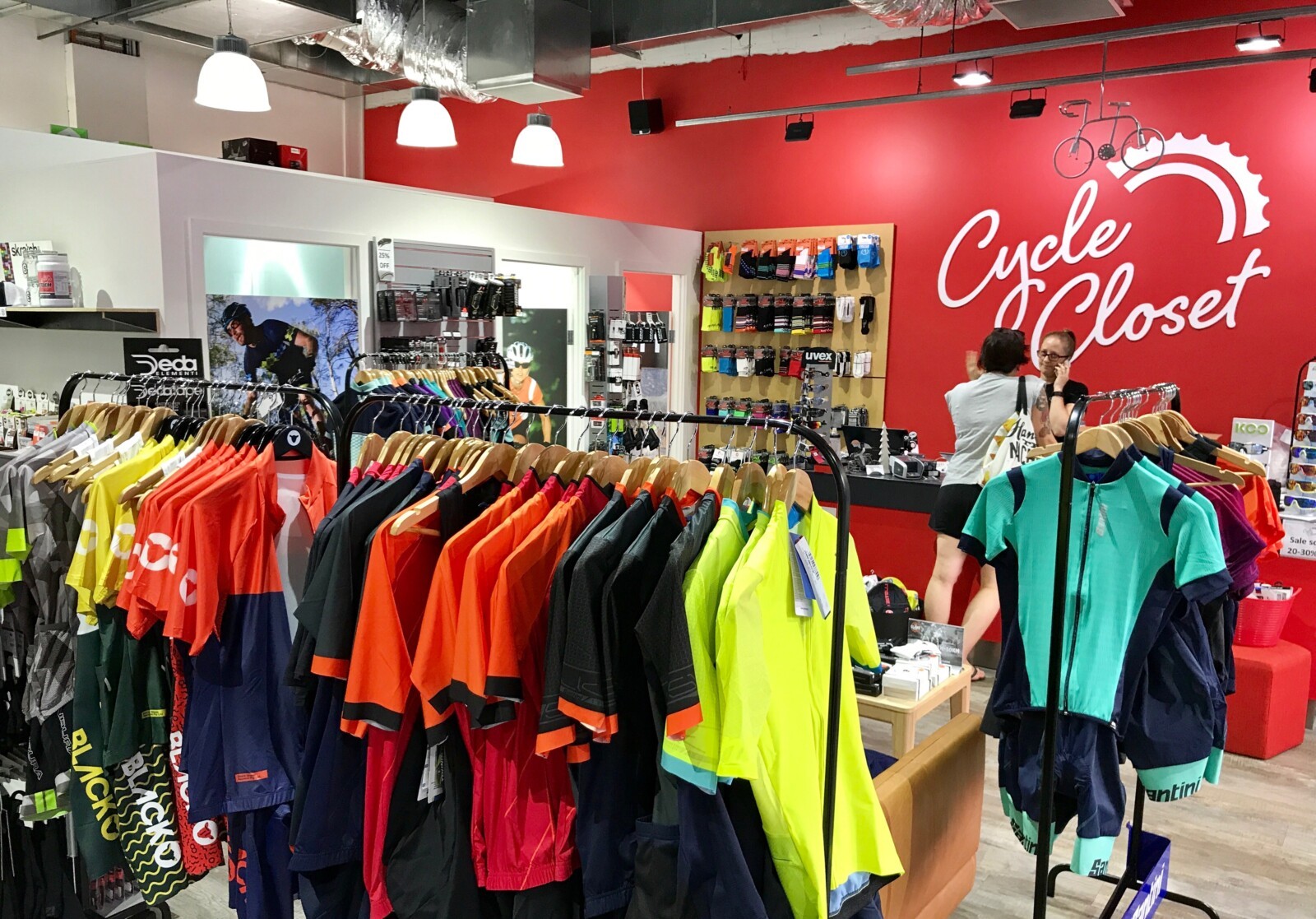 Proudly supporting the Clare Classic cycling event in South Australia on April 8, we made a beeline for 'the cyclist's candy store' soon after recently arriving in Adelaide. There we met passionate rider, club racer and Store Manager Dale Smith.
"We're all about head to toe cycling apparel," Dale explained. "It all came about from owner Julian's experience of going through the back of bike shops – picking through what's often a limited range of clothing, or going online and having to send things back because they don't fit. So Julian decided to open a store of his own and Cycle Closet was born."
'It's All About Choice'
Dale said the store is all about choice, "being able to try things on, getting good advice and being able to get into kit so you can love that extra dimension of your ride."
With a huge range of mens and womens summer and winter kit, Dale showed a range of jerseys – from the world's largest to least known brands. In addition there are wallets and belts (made of tubular tyres used by WorldTour teams of course), jewellery, T-shirts, tool kits, sunglasses … and did we mention the wall of socks.
As all good cyclists know, 'the sock maketh the kit', and Dale's perfectly familiar with the critical importance of this often-mocked piece of advice.
"A good-quality cycling sock really increases the comfort and enjoyment of the ride," he said.
"We've got a huge range of all colours, styles, lengths and compression variations," he added.
Quietly going about her business stocking latest design jerseys to one of the many racks, we asked Cycle Closet co-owner Barbara Sanderson if customers were ever overwhelmed by the range?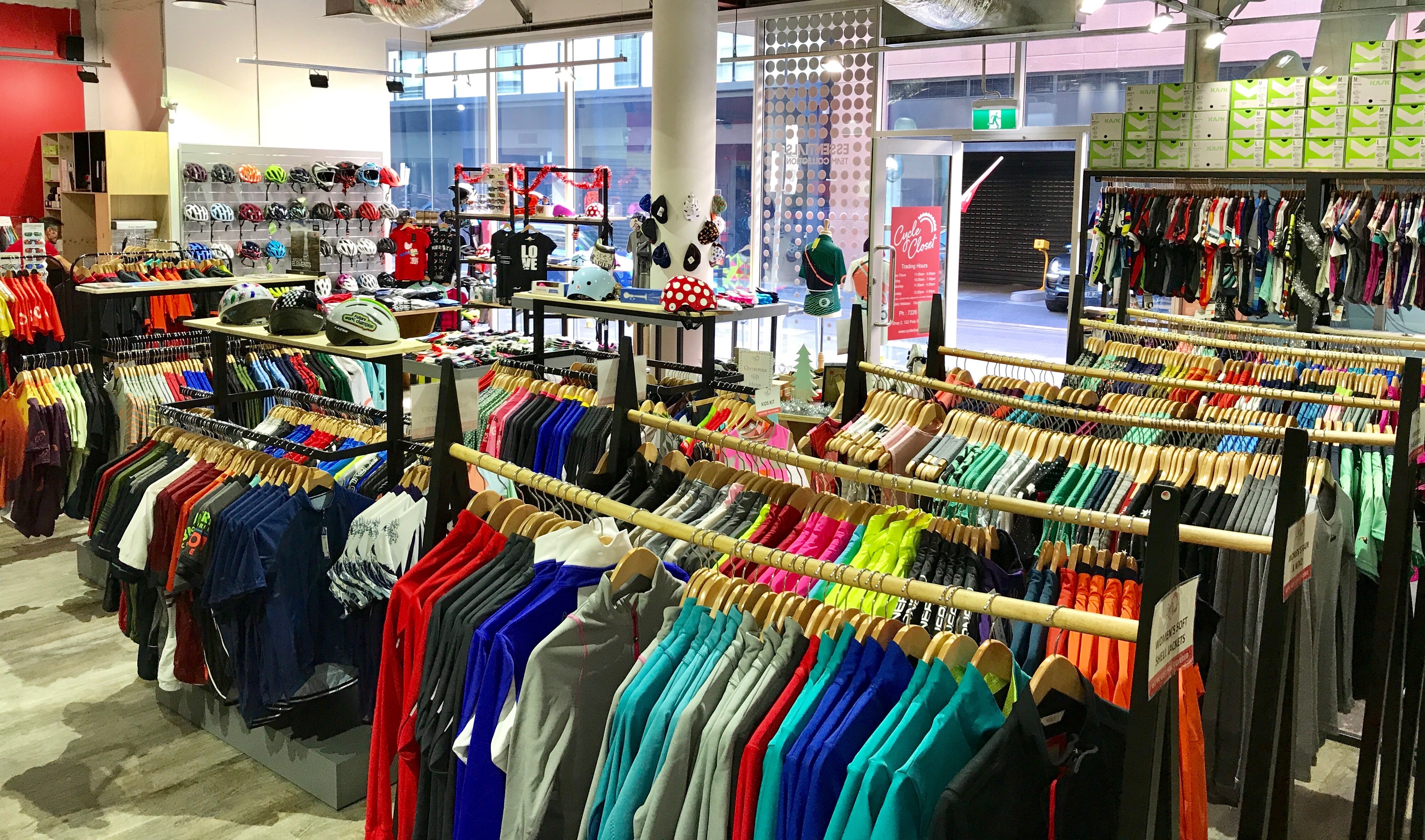 Cycling Gear For All Conditions
"If it's their first time in store we ask how often they ride, what sort of conditions they like to ride in, whether they feel the heat and a few other questions," she said.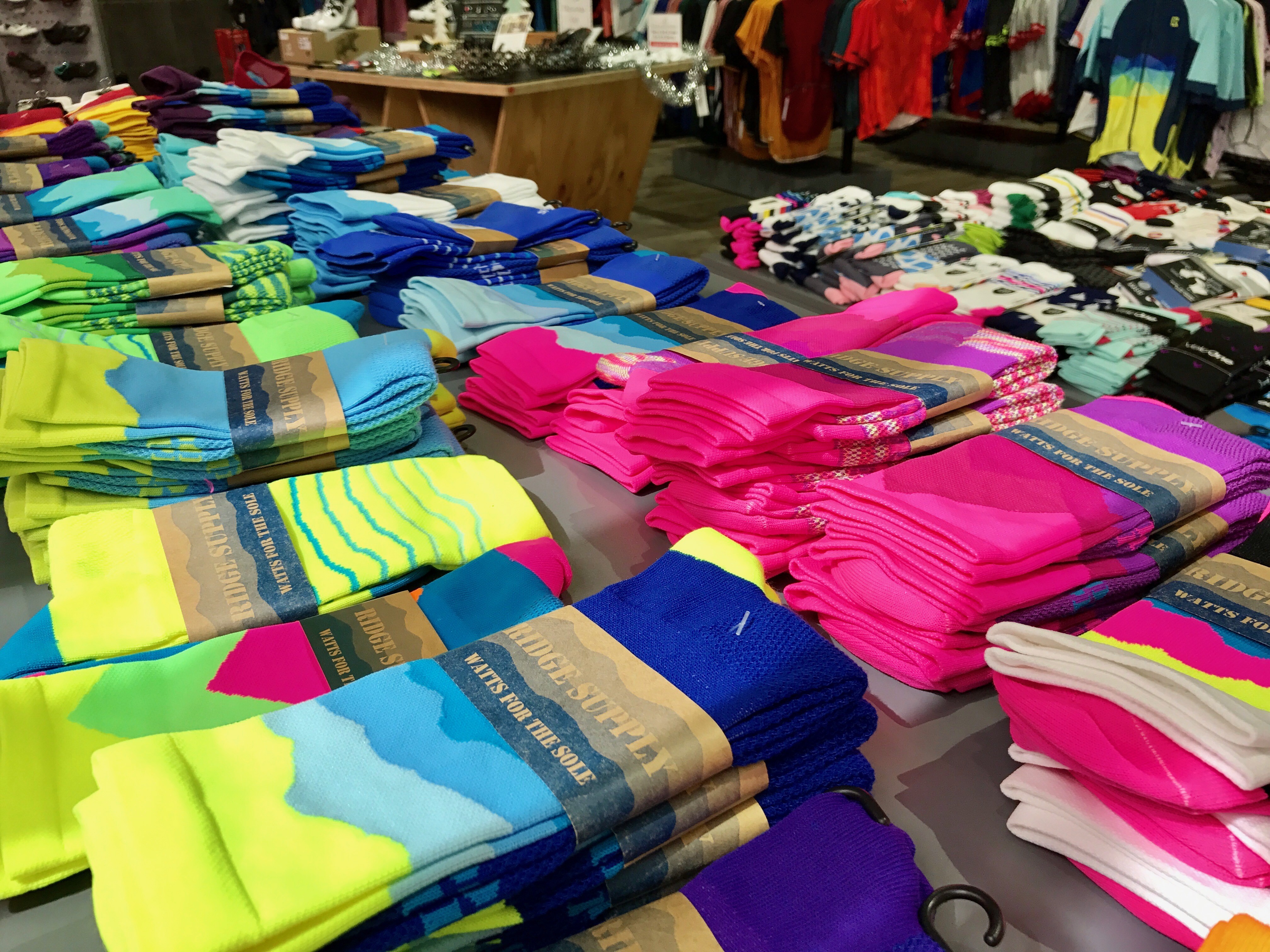 "We'd then show them maybe 3 or 4 jerseys they can try on – if you give them many more than that it can be too much to take in. We'll then take them some more if they're still undecided. For others who've been here before – well they can take in as many as they want," she added with a laugh.
"The store definitely functions as a boutique for cyclists," Barbara continued. "People can choose a style that suits their personality. But on the other hand if people that want something general and functional, they can find that in store as well."
Thanking Barbara for Cycle Closet's support of the inaugural Clare Classic Gran Fondo event, she said was very happy to be involved and would do anything to encourage more people into the sport that has a firm grip on most of her family.
"You want to be comfortable if you're riding the event," she said. "It's an important factor of the day – and as we say to our customers 'own the kit, love the ride.'"
Cycle Closet Adelaide started in late 2015 and is located at 122 Pirie St (with the entrance on Hyde St). Last year they opened a Brisbane store at 108 Wickham St Fortitude Valley. They also have an online outlet at www.cyclecloset.com