Touted before the race as one of the best sprint line ups in years, up until today 3 of the 4 fast men of the sport had savoured 2018 Tour Down Under wins – Peter Sagan at Sunday's People Choice Classic, Andre Greipel on Stage 1 and Caleb Ewan at Stage 2 in Stirling.
Italian track star-come-roadie Elia Viviani exhibited a certain swagger prior to the stage start in Glenelg, 'It's not possible to swagger on a bicycle' some might say, but he did look particularly confident despite the forecast 42-degree temperature. The odds finally in his favour? A more suitable flat finish? Increased self belief? Whatever the reason it seemed the Olympian was exuding that pre-stage glow of a winner.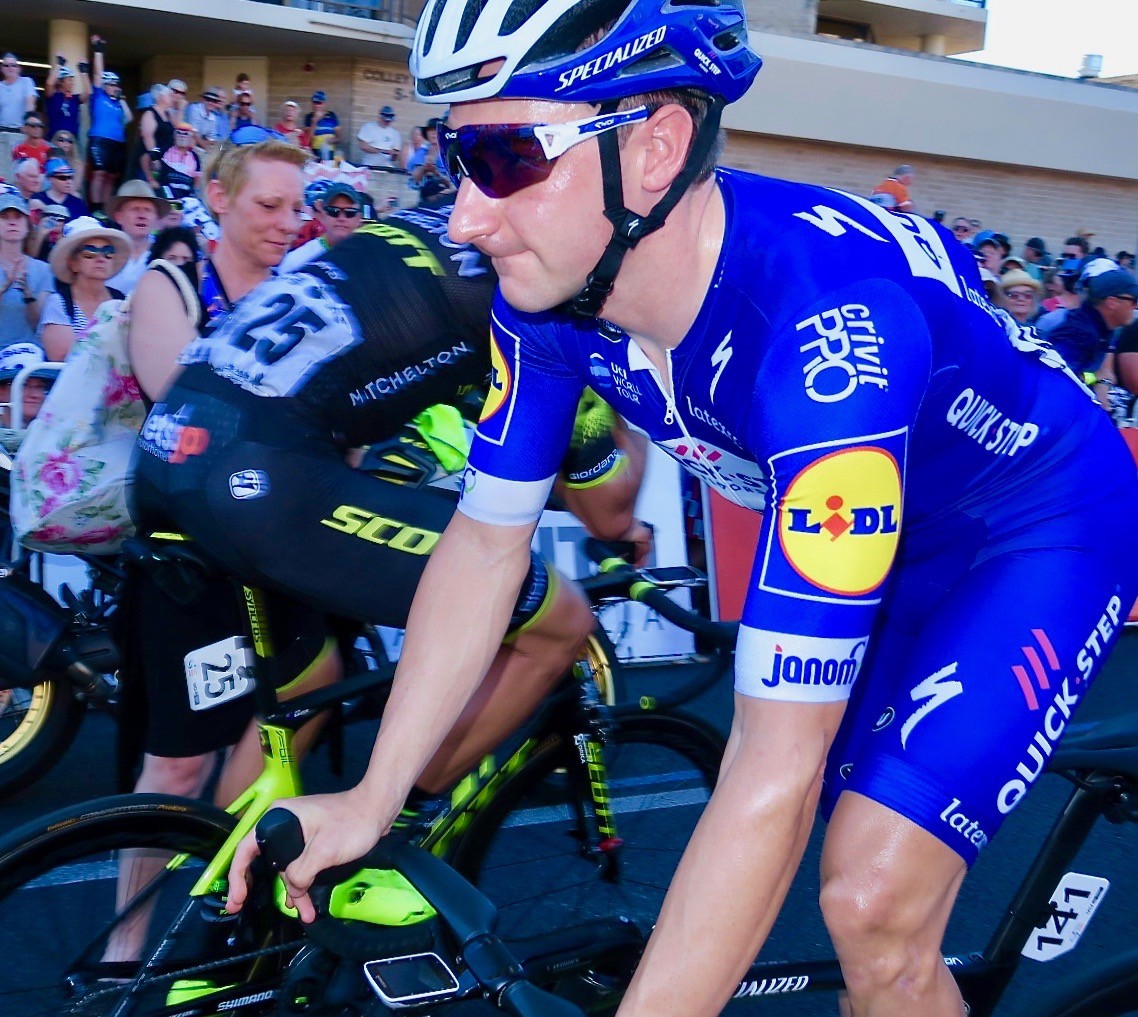 Mitchelton-Scott All Together For Caleb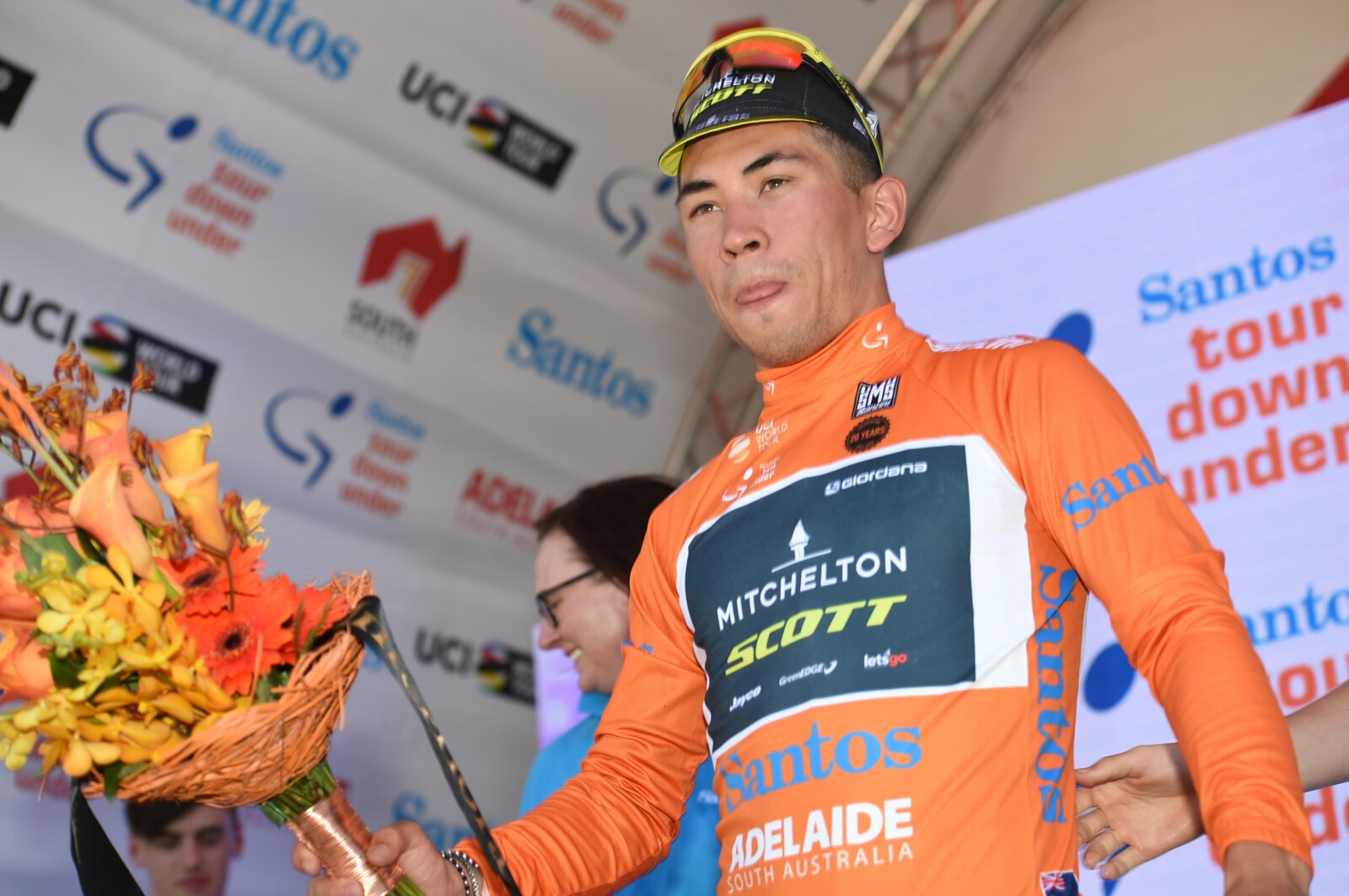 After 115km of racing Caleb Ewan's Mitchelton-Scott support train came together to became perfectly organised going into the first and only Victor Harbour finishing circuit. While anything and everything can happen in bike racing, it's fair to say many journalists covering the event were starting to type 'CALEB' into the headline box … and it's likely they hesitated about the same time the young Aussie sprinter did.
Realising Ewan had again started his sprint too early, Viviani launched a long, powerful, sustained and audacious attack. Holding his power right to the line he won by two bike lengths with Phil Bauhaus (Team Sunweb) finishing second and Ewan millimetres behind in third.
"It's not easy to have a good condition in January but I've done some work on the track for that," said 2016 omnium Olympic Champion Viviani. "I'm delighted to win the fourth bunch sprint of the year," he added.
Quick Step Floors team director Rik van Slycke agreed, saying it was an important win for his new recruit. "He made a smart sprint and he deserves the win," he said.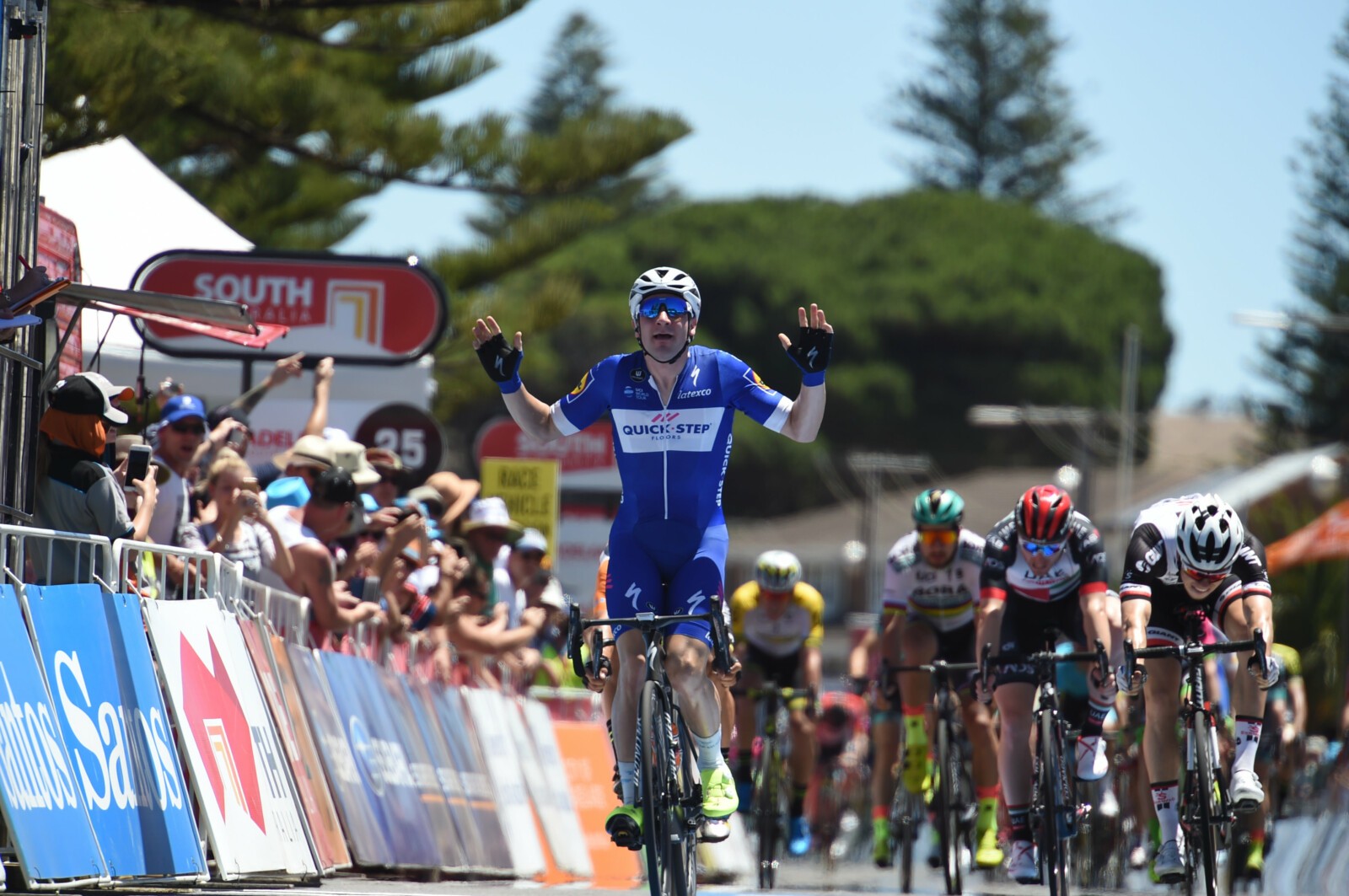 Ewan Retains Ochre Jersey
Retaining the coveted ochre jersey by a comfortable 10 seconds but disappointed with his Stage 3 performance, Ewan said his team gave an "absolutely perfect lead out".
"I stuffed it up in the end," he said.
"It was a bit of a headwind so I didn't want to go too early, I waited a little bit too long and Viviani got the jump on me.I can't fault the team they were absolutely perfect and they did exactly what I asked them to do. There's been four different winners over the last four races here so it just shows he depth of the sprint field here at this race."
The 2018 Santos Tour Down Under continues with Stage 4 on Friday. With the Bupa Challenge being cancelled due to extreme heat, the WorldTour race will set out an hour before schedule at 10.30am from Norwood. From there the peloton will tackle the famous Norton Summit for the Subaru King of the Mountain before riding to Uraidla in the Adelaide Hills for the stage finish.