Need to carry a number of bikes on your vehicle and trying to decide the best rack options? A new player on the Australian market may have the answer you've been searching for.
Alfo Bike Carriers are a common sight on support vehicles and team cars in Europe and they are now available right here in Australia as well.
Assembled locally from framework expertly designed and engineered in Europe, Alfo have a range of racks available to carry from 5 up to 9 bikes.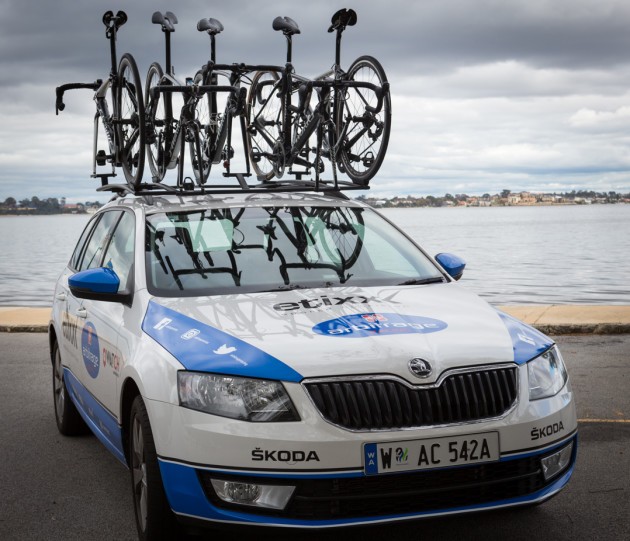 The entry level 5-bike carrier is a 'front wheel off' configuration and securely clamps the fork thus preventing any contact with often fragile frames. There are fold-up arms to carry wheels on the rear of the rack, and the neatly assembled frames can be customs powder coated to any colour or scheme you like.
Used by pro teams such as FDJ, Katusha, Lotto NL Jumbo and a host of others, the racks are not only extremely practical but offer a professional, no-nonsense look to your vehicle.
Visit www.alfobikecarriers.com for further details.