Best-known for producing iconic framesets, California-based Specialized has also long been a global leader in noggin protection. Much of the cache they continue to hold can be attributed to the original prevail helmet. Peter Maniaty Tests The new Prevail II … with extras.
Out of the box the Prevail II has quite a familiar shape and, whilst its profile has certainly been streamlined over the years, it still bears many of the visual hallmarks of its predecessors. However upon closer examination, this is no ordinary Prevail.
For starters, it's battery-powered. That's thanks to the addition of an integrated ANGi crash sensor immediately adjacent to the rear tightening dial.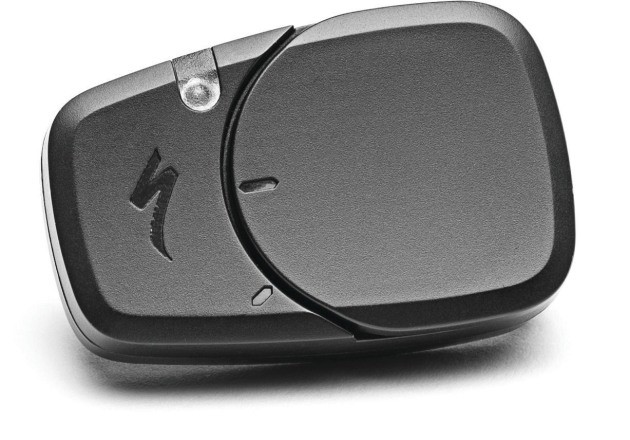 Like an increasing number of devices today, the GPS-enabled ANGi system can be paired with your smartphone to track basic ride data. However upon sensing a dramatic impact, it can also be set to automatically alert your emergency contacts and send them a crash notification with your exact location.
In this way it's essentially a more proactive version of the 'Beacon' function on Strava, ensuring should the worst ever happen while you're out riding, you won't be left unconscious in a ditch, waiting to be found. As someone who spends a reasonable amount of time riding solo, often under the cover of early-morning darkness, that's reassuring to know.
…Wind Tunnel testing suggests the new Prevail II design still amounts to six seconds saved over 40km when compared to 'standard' road helmet designs…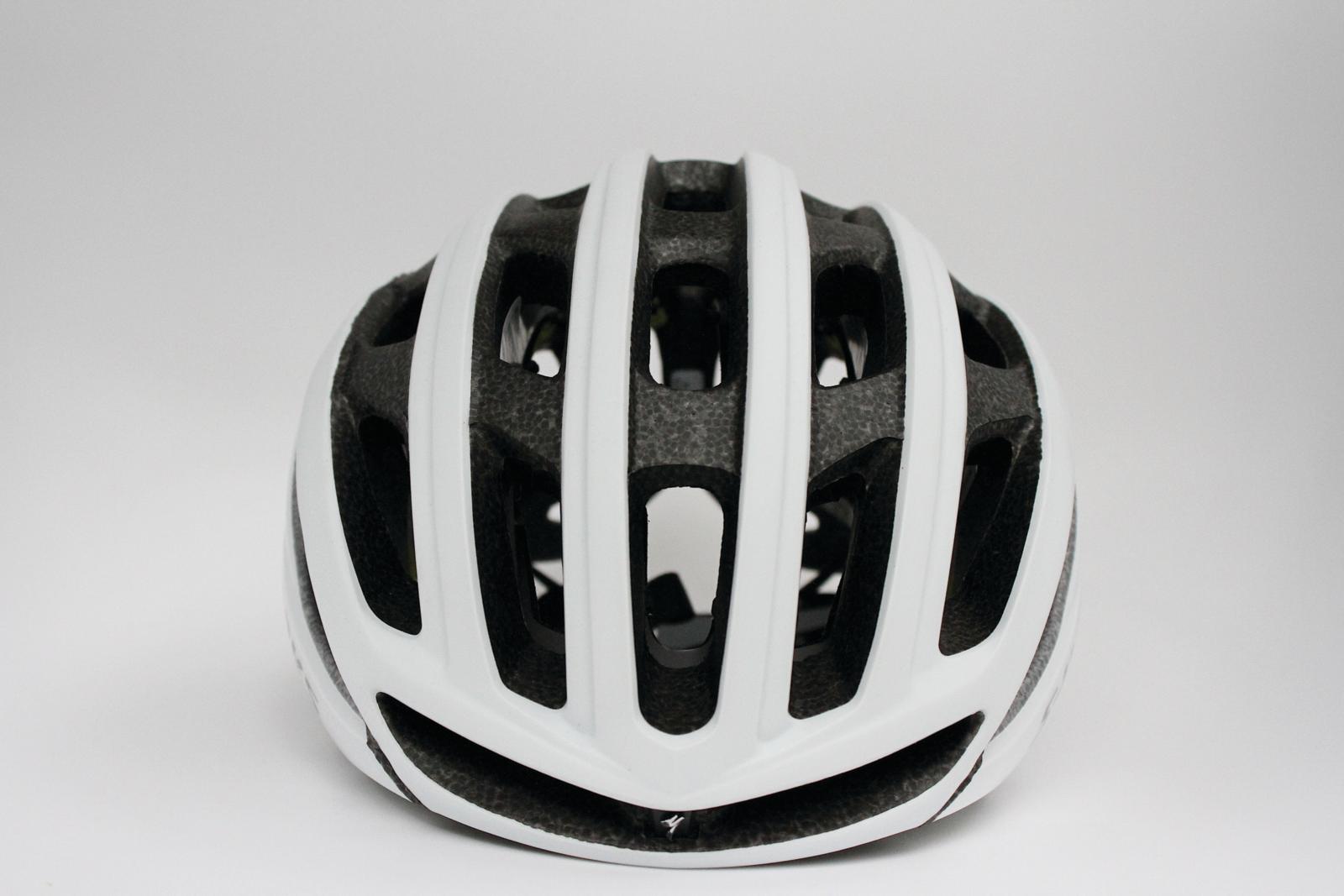 Setting up ANGi is pretty simple and only takes a few minutes. First, remove the battery tab on the sensor itself. Then download the Specialized Ride Premium smartphone app, and follow the instructions to pair the devices.
Next generation 
MIPS SL
While the addition of ANGi is clearly big news for the Prevail II, it's by no means the only news. I was equally interested to see the Prevail II uses the next generation of MIPs (Multi-directional Impact Protection System) technology, designed to reduce rotational forces on the brain in certain types of crashes. Early versions of MIPs featured a separate structure inside the actual helmet casing to help spread the load of any impact. While the data suggests it was effective, quite ingeniously, the new MIPs SL – exclusively available on Specialized helmets – integrates the patented safety technology into the helmet's internal sweat/comfort padding system.
What this means is extra protection with no extra layers or weight. Assuming it works as well as Specialized says it does, MIPs SL seems a pretty major step forward.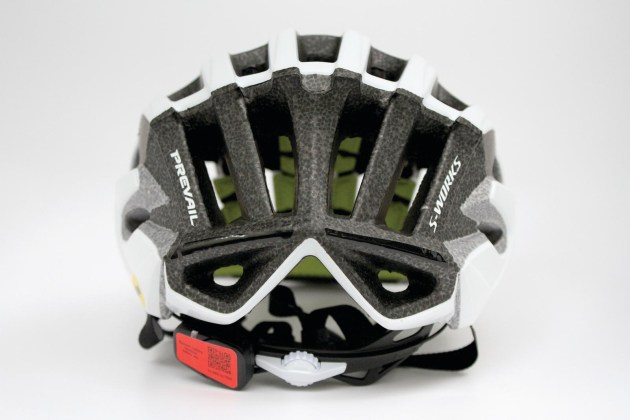 EPS+
At a time when we're seeing quite radical new construction approaches, the shift to MIPs SL has allowed Specialized to double down on the more traditional EPS, or Expanded Polystyrene. Structurally, the Prevail II features a patented EPS construction that pairs multi-density foam with a robotically woven, aramid-reinforced skeleton. As mentioned earlier, this has seen a reduction in the overall size of the Prevail, creating a smaller profile that looks sleeker, sits lower, while also bringing the helmet straps closer to the sides of your head for a snugger fit.
Out on the road
Of course, all the safety tech in the world is pretty useless if a helmet looks or feels like a dog to wear. The good news is, the Prevail II is neither of these things. It's undeniably comfortable and looks just as good as its predecessor, if not better.
I found the Mindset HairPort II micro-dial fit system simple to set up, while the Tri-Fix web splitter made minor strap adjustments easy, even mid-ride. It's also reasonably light at 260 grams (Medium, 55-59cm) and boasts Specialized's 4th Dimension Cooling System with deep ventilation channels and aligned exhaust ports, making it an excellent choice for warmer weather, not to mention providing plenty of places to securely park your sunglasses.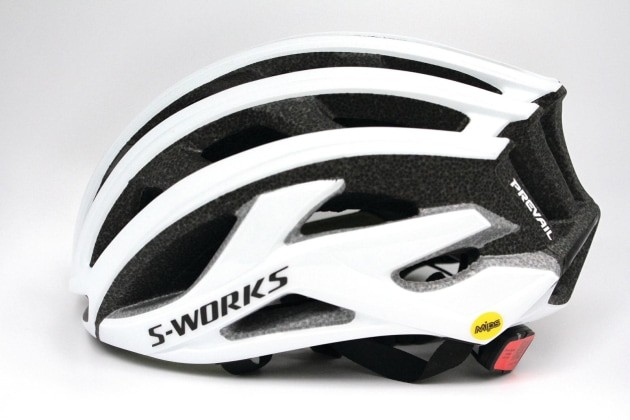 Most of my test rides took place in muggy conditions and I can vouch that the Prevail II is way above average when it comes 
to keeping salt and moisture from your eyes.
While not as aerodynamic as its wind cheating sibling, the Evade, it's worth noting Specialized's inhouse Wind Tunnel testing suggests the new Prevail II design still amounts to six seconds saved over 40km when compared to 'standard' road helmet designs. Of course, like most new gear it really depends what type of riding you'll be doing. If you want a versatile, great-fitting lid with industry-leading safety features, the S-Works Prevail II delivers. And if it's good enough for 
riders like Peter Sagan, it's 
good enough for us. 
PRICE GUIDE: $375
COLOURS: Matte White (tested), Matte Black, Acid Lava/Acid Purple, Ion/Charcoal