Take a look what's on the heads of the riders of the pro peloton and what do you see? A range of the world's best cycling helmets with many of them stamped 'Kask'.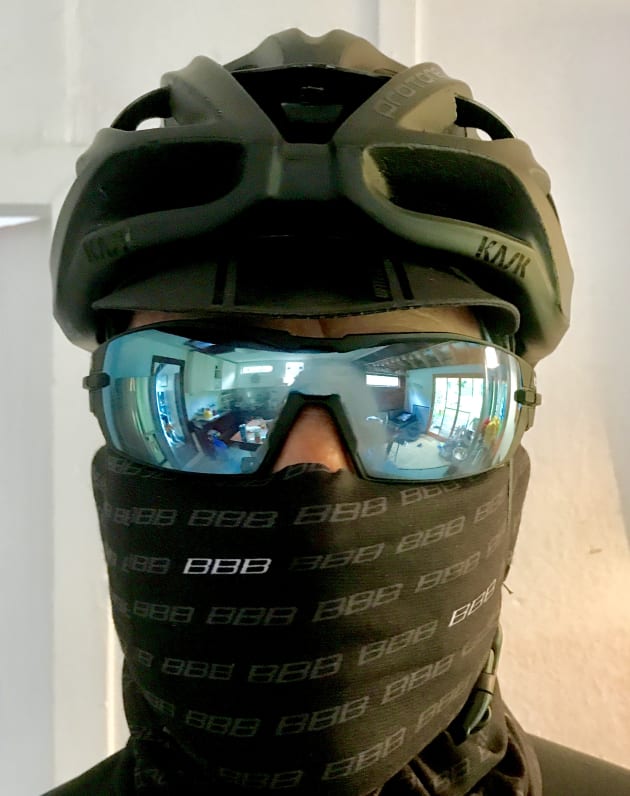 For me, a cycling junky, I've long-wanted a Kask Protone because that's what some of my favourite pros wear. Upon receiving one, putting it on, and riding with it, I soon developed a far more meaningful and practical connection with this helmet.
Other than being the best-fitting and most comfortable bike helmet I've worn, several features warrant further discussion.
With eight front facing vents and six to the rear, the Kask Protone is one of the most aero and efficient helmets available.
The Perfect Fit
First the fit. Put your current helmet on, tighten the ratchet and latch the clasp. Now rock the helmet forward and backward then side to side. Is there movement and if so how much?
One of the first things I noticed with the Kask Protone was far less fore, aft and lateral movement. This is obviously of critical benefit in case of an accident. Number two, which closely relates to the above mentioned point, is the rear 'Octo-Fit' retention system and snug-fitting cradle.
Optimal Aero & Safety Features
Designed for optimal aerodynamics, the eight front facing vents help ensure adequate air flow and superb cooling. Inside you'll find a 5mm-thick multilayer padding with an anti-bacterial treatment. Between that and the outer shell is a reinforced internal plastic sub-structure that increases crash protection.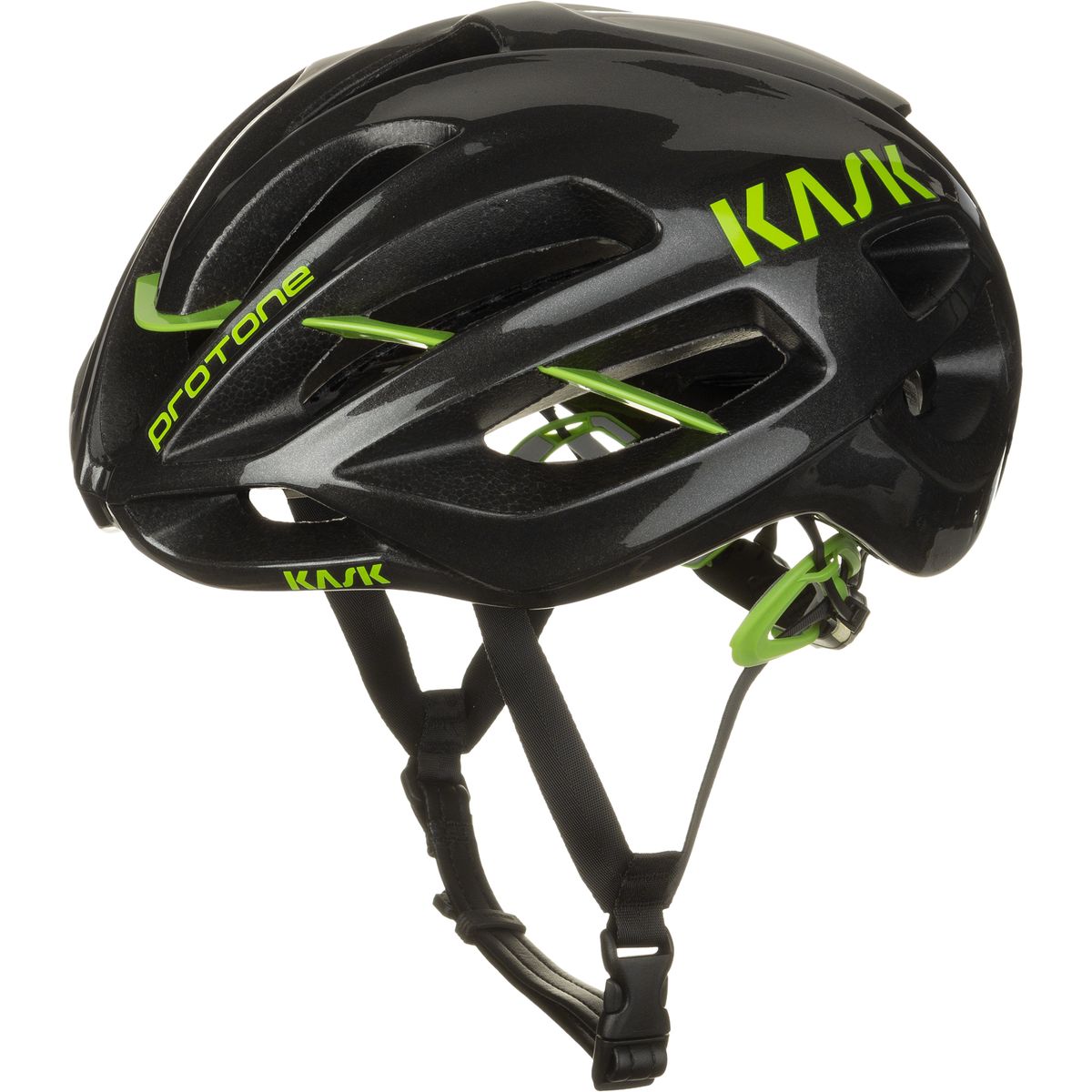 Don't need a widely vented aero helmet in Winter or Spring? There's also an optional Kask Protone skullcap available for cooler-weather rides.
The matt black Kask Protone I've been testing has a black 'eco-leather strap' with a positive-fitting, no-nonsense clasp that sits alongside the chin rather than under it – this offers additional comfort and is a simple but smart design feature.
A Top-Level Helmet
Everything is top-level about this helmet – the attention to detail is superb and, grams wise, the Protone is a featherweight. At just 215gm (in medium) you'll hardly know it's on your head. This is due to the use of cutting edge materials, the close-fitting design and Kask's extensive research, engineering and product testing.
The Kask Protone is available in 19 colours and retails in Australia for around $400.