From the beginning, MAAP has always been committed to bringing the best in material and fit innovations to cyclists at every level.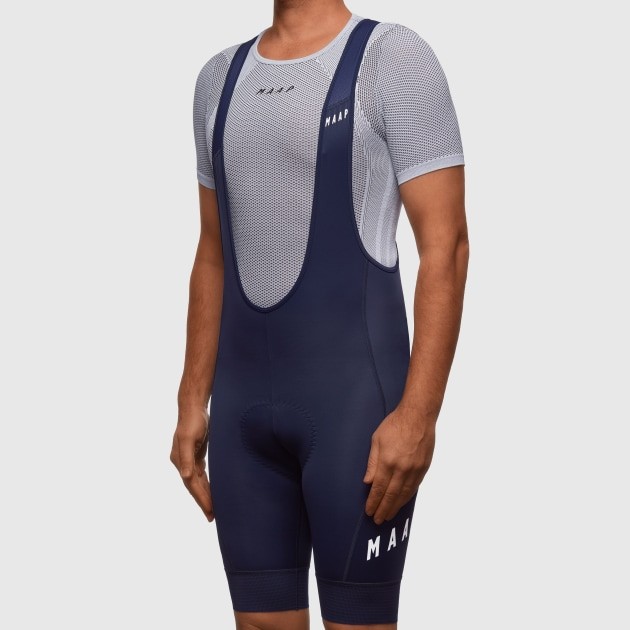 Applying thorough road testing and lab-based performance analysis to MAAP's product research and development process, the September release features the "re-imagined" Team Bib 2.0, featuring the company's own ergonomically engineered chamois.
Lasting Comfort & Form
MAAP said with the continued application of key fabric technology and treatments – such as their wind tunnel tested Hex-tech fabric – and the comfortable yet durable pre-dyed Pro Base material, their garments retain colour and form wash after wash.
When asked about the development of the Team Bib 2.0, Jarrad Smith, MAAP Co-founder, said the release of the Team Bib 2.0 wasn't simply the culmination of a research and design roadmap for MAAP.
"It's applying a combination of experiences, feedback and product testing from over 15 years of riding and racing," he said.
Ken Ballhause, lead Sports Scientist and founder of Melbourne-based Adaptive Human Performance, said the ergonomically enhanced chamois is a core element that has the ability to make or break a garment.
"The development of the Team Bib 2.0 provides a substantial improvement to ride quality, through the application of ergonomic concepts, anatomical considerations and knowledge of the demands of modern-day cycling," he said.
Putting the Team Bib 2.0 and September range to the test with a selection of ambassadors from Australia, Italy, Switzerland, and Sweden, MAAP took on the heat and high altitude passes at the lesser known but uniquely classic Julian Alps in Slovenia. More on this epic adventure will be featured on Bicycling Australia soon.
MAAP's entire range is available online at Maap.cc.