I've been an enthusiastic cyclist for around 10 years now. During that time I've ridden many bikes but always remained loyal to one bike brand that will remain nameless. It's not a mainstream brand and it's widely regarded to be in the upper end of quality bike frame market. But all's now changed.
For some time now I have admired Canyon. From afar initially, but as time wore on and the more exposure I've had as to how they operate, the quality of their frames on the road, the conversations I've had over coffee with the many bike enthusiasts I ride with, I've been drawn further into the Canyon aura.
And now I own one. Canyon have been able to move me away from my previously impenetrable loyalty to the other brand of bike … and I don't regret it one little bit!
New Bike Day
I purchased the Canyon Ultimate EVO CF 10 frame. It's a fabulous bike. Lightweight, stiff, agile and smooth. The frame looks fantastic being matt black with a splash of orange on the top tube.
The S14 VCLS 2.0 CF spring leaf designed seat post adds a uniqueness to the look while being extremely effective in providing a suspension-like ride feel.
On a recent 200km social ride, over hills and very poor New South Wales roads, I found the seat post design to provide a far superior level of comfort over previous rides over the same route.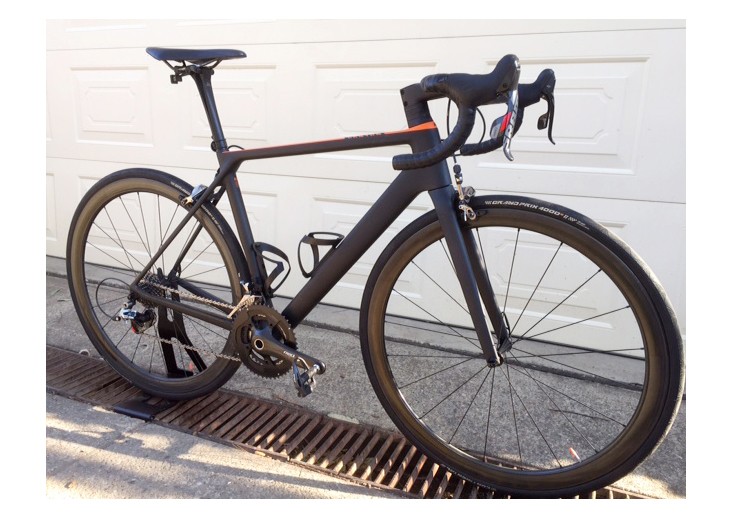 A Serious Performance Bike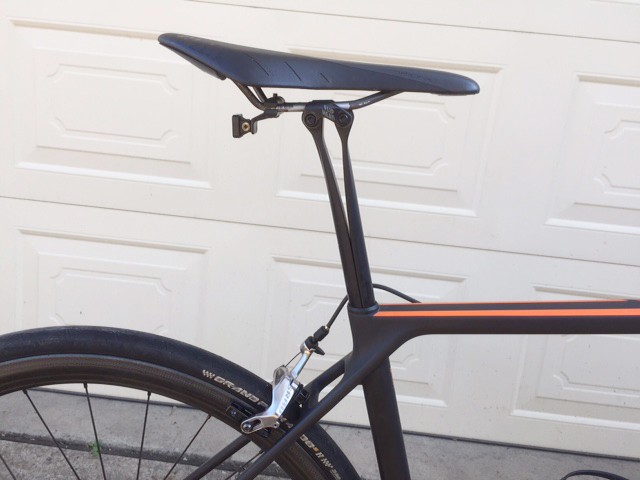 Canyon market the Ultimate frame as being their lightweight climbing bike and yet they've combined ergo handlebars, an integrated stem and aero cockpit to create a serious performance bike. These features not only create a great looking bike, but one that materially improves the riders return on effort.
My first ride took me through the Akuna Bay hills on Sydney's Northern Beaches, which I've ridden many many times before and I unwittingly set a number of Strava segment PR's without extending myself too much.
The Canyon Edge
My riding friends don't like the Canyon as suddenly I now have an edge over them. I can seriously thank the Canyon Ultimate CF EVO 10 for making my rides even more memorable.
Anyone considering a new bike has to consider a Canyon – the whole experience has been a delight and one I highly recommend riders consider when they are next contemplating the great N+1 conundrum.