Cutting edge bicycle component manufacturer Rotor is celebrating after winning a coveted Gold award for their 2INpower crank at the recent Eurobike 2016 show in Germany.
Up against 472 submissions across 10 categories, Rotor collected one of just 12 gold medals for its new dual-sided power meter.
Awarded the top award for degree of innovation, functionality and its design, the judging panel said the 2INpower was a true high-end product.
"It sets the benchmark with its power measurement on both sides," the jury said.
"In terms of functionality, the price is extremely competitive."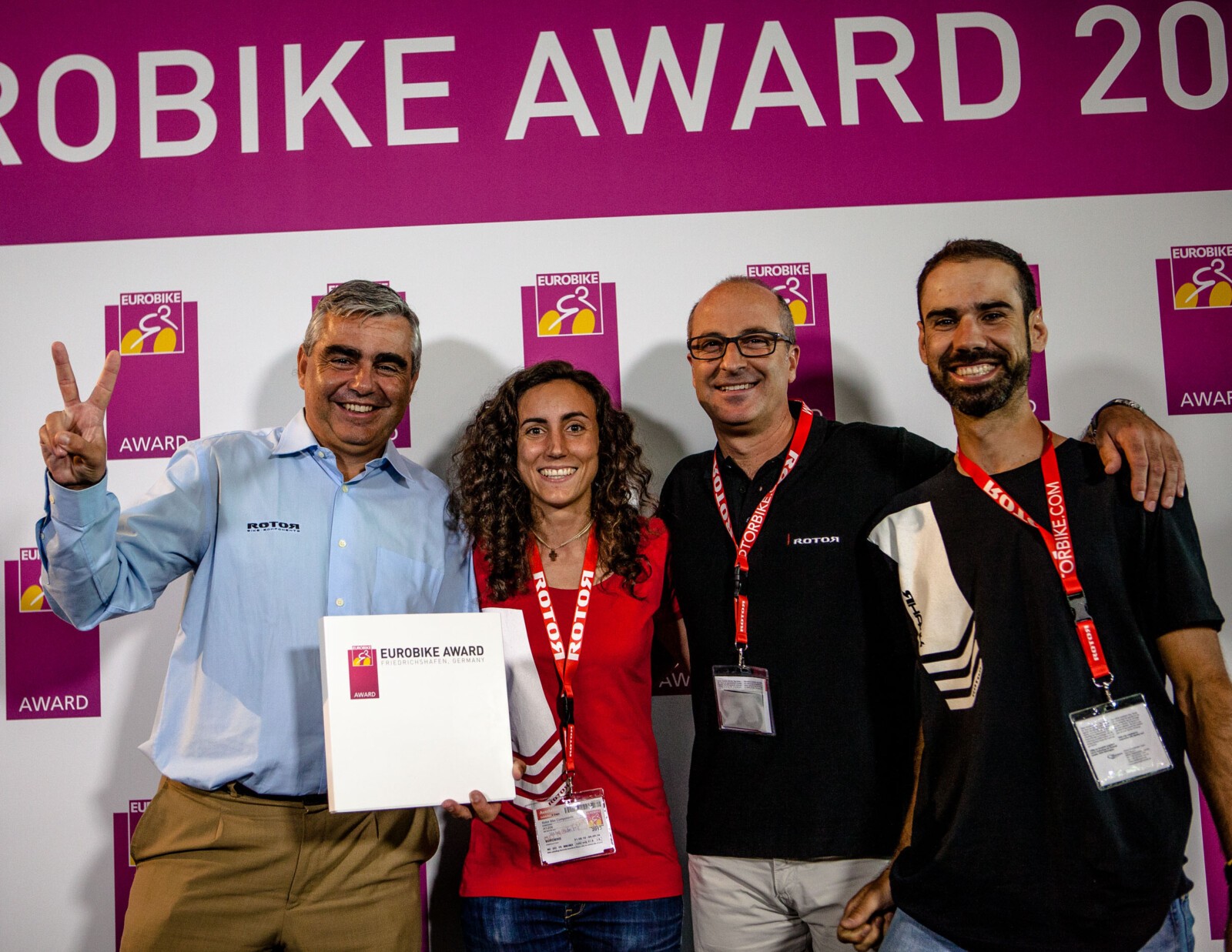 According to Rotor the dual-sided power meter measures power individually in each leg to provide precise data about balance and power output.
This helps demonstrate where improvements can be made to pedaling performance. In addition to standard power metrics, proprietary metrics torque 360 and optimum chainring angle analyze the rider´s pedal stroke to determine where maximum force is applied. The resulting values enable the rider to orient or time oval Q-Rings to align the chainrings' maximum gear ratio with the rider's maximum force output.
The power meter is available in 165, 170, 172.5 and 175mm lengths. Its key features include – a rechargeable Li-ion+USB cable, an estimated battery life of 300 hours riding time, 4 strain gauges in the axle and 4 in the righ crank arm and wireless technology via ANT+ as well as Bluetooth. The 172.5mm crank weighs in at a very respectable 645grams.