After almost four years worth of development and research SCOTT has launched two race helmets- the Cadence PLUS and Centric PLUS- to which the company boasts maximized aerodynamics without sacrificing ventilation and safety. Both helmets are primed for the most demanding pro peloton riders, cross country racers and elite triathletes with the Cadence PLUS offering an edge in aerodynamics and the Centric PLUS offering extra ventilation.
With both developed with a focus on safety and high performance, SCOTT have spared no expense in the science behind the design, partnering with expert in aerospace engineering and fluid dynamics, Associate Professor Richard Kelso from the University of Adelaide.
Through the use of the University's wind tunnel and a purpose built mannequin, Kelso found that in a 40km time trial (completed at an average speed of 40km/h) the Cadence PLUS aero design provided time savings of just over a second to the closest competitor, while distancing others by more than 13 seconds. While adding in the aero plugs, a further 5 seconds is added to time saving over the same distance.
The Centric PLUS road racing helmet also outperformed its closest competitor by 1 second, while distancing others by more than 6 seconds.
Countless hours were also spent testing, modifying and re-testing prototypes to study how air flows over and through the helmet. By coupling aerodynamic testing and ventilation testing, the team at SCOTT was able to create two helmets with a ventilation system that outperform all key industry benchmarks included in testing.
The result: two helmets that are both cooler than if you weren't wearing a helmet at all.
While SCOTT has brought a new level of cooling and aerodynamics to the world of bicycle helmets, they have also spared no expense on protection. Through the integrated MIPS Brain Protection System, SCOTT has brought a new level of safety technology and padding to protect the most important part of the body, while also using further technology to increase cooling by up to a further 16%.
Lastly, SCOTT has included their top of the line HALO Fit System into both helmets, providing not only an ease of adjustability but also a very, very comfortable helmet.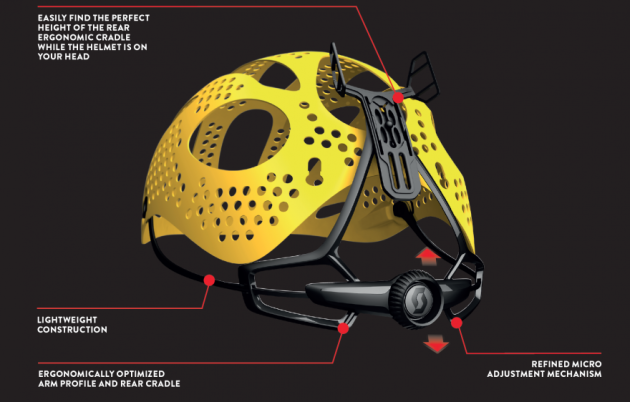 Although pricing hasn't been conformed as yet, both helmets are expected to hit the Australian market in late September.For more tech & facts, check out the SCOTT website here.