Shimano have announced a comprehensive line of cycling apparel to compliment their popular S-PHYRE concept footwear released last year.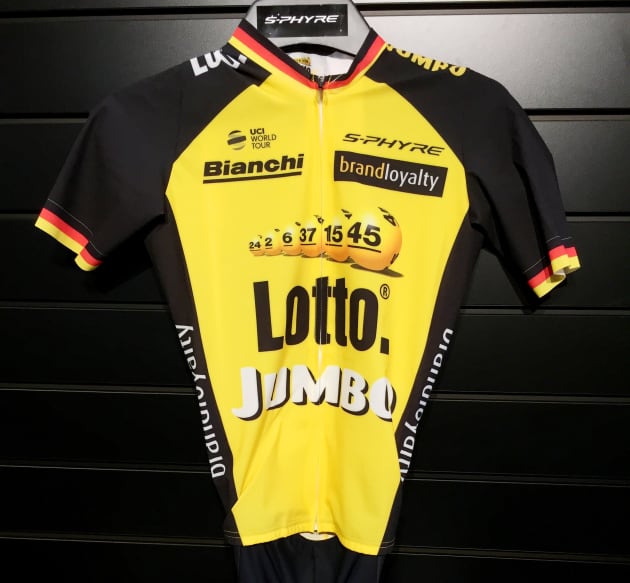 Launching the performance-focused range at the Tour Down Under in Adelaide, Shimano staff from Australia and Japan, along with WorldTour riders from Team Lotto-NL Jumbo, were on hand to showcase the eye-catching new line.
According to Shimano the main aim of the S-PHYRE apparel is to maximise power transmission by delivering more performance per gram.
This, Shimano say, is done by cheating the air and creating better efficiencies.
Upon the first touch of the fabric one word instantly springs to mind. Slick. With hints of a breathable, synthetic fabric you might find on a top-of-the-range tent, the material feels fast, slippery and efficient. Quite frankly, it's like no other jersey fabric we've ever felt and oozes technology, performance and speed.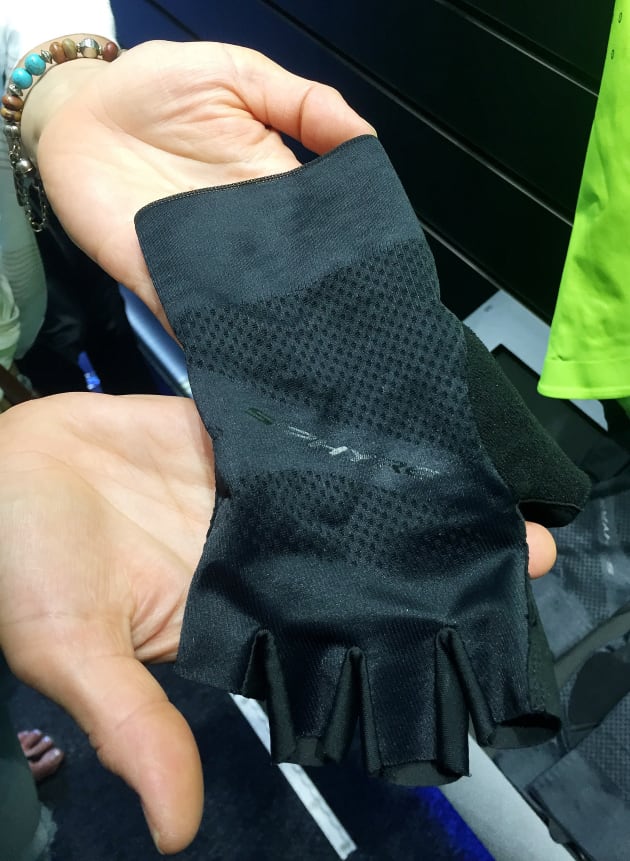 Minimum Drag, Maximum Comfort
Vigorously tested by Shimano, all external surfaces, particularly the shoulders, are engineered to create minimum drag via one-piece seamless design. This leads to maximum efficiency.
According to Marco Zaja, Shimano's Deputy Director of Softwoods in Europe, the S-PHYRE clothing range is a proud demonstration of the meticulous engineering the company is known for.
"S-PHYRE lives up to everything you expect from Shimano and everything we demand from ourselves," he said.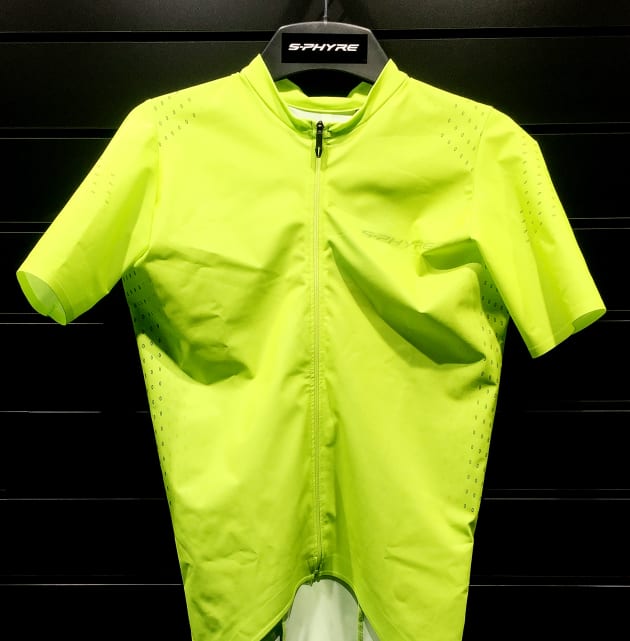 The S-PHYRE Range
• S-PHYRE JERSEY AND BIB SHORT: The jersey features seamless shoulders with a 3D construction to reduce shoulder wrinkles. Anatomically placed pockets provide easy access to spares, gels, phone etc. The jersey is available in black or yellow. The S-SHYRE bib shorts feature a shock-absorbing winged chamois. There's integrated woven leg grippers and inner-thigh high-thread count weave patterns for a zero-loss interface between the saddle and the garment. The recommend retail price of the jersey is $262 and bib shorts $302.
• S-PHYRE GLOVE: The spring/summer glove is an aerodynamic extension of the jersey. With a design that minimises drag, the 3D construction offers excellent grip, comfort and bike control on the palm. There are compression panels on the back of the hand and the gloves have a recommended retail price of $60.
• S-PHYRE SOCKS: Released in 2016 along with S-PHYRE footwear, the socks are an extension of the foot, ankle and lower leg. The specially designed socks provide cushioning in pressure areas, ventilation and slip resistance on the sole and heel. Woven in ankle guides help ensure efficient pedaling rotation.

WorldTour team LottoNL-Jumbo are kitted out in Shimano S-PHYRE apparel and footwear in 2017 – keep an eye out for their bright yellow jerseys in races thoughout the season.
Shimano S-PHYRE jerseys, bib shorts, gloves and socks will be available at selected Australian stores from mid-February. The S-PHYRE cycling footwear is already available.