In what the company boldly describes as 'its most advanced footwear collection', Shimano have released their S-PHYRE series of elite cycling shoes.
According to Shimano the aim of the attention-grabbing design is to maximize power transmission by delivering more performance per gram. Shimano designers say the shoes will minimise aerodynamic drag and refine efficiencies between the bike, footwear and rider.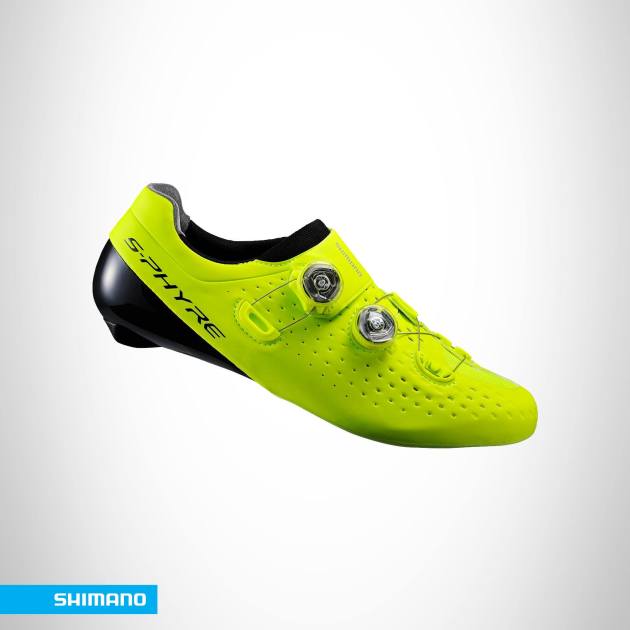 Featuring a one-piece outer body, the top of the shoe is manufactured from a stretch-resistant and highly breathable microfiber synthetic leather. There are flexible perforated vents that assist with a glove-like fit according to Shimano. The shoes are securely closed via two Boa dials and, in a first for the company, feature replaceable heel pads.
With a new outsole construction technique there's less weight and a lower stack height of 3.2mm, resulting in improved stability and increased power transfer through the ultra-rigid carbon sole. They also feature a replaceable heel pad.
Not just for the roadies, there's also an S-PHYRE mountain bike shoe with both designs including complementary socks suited for road, MTB and cyclocross racing.
The Shimano S-PHYRE RC9's replace the R321 model and weigh-in slightly lighter at 232g in size 42.
They are available at you local bike shop or preferred Shimano outlet.