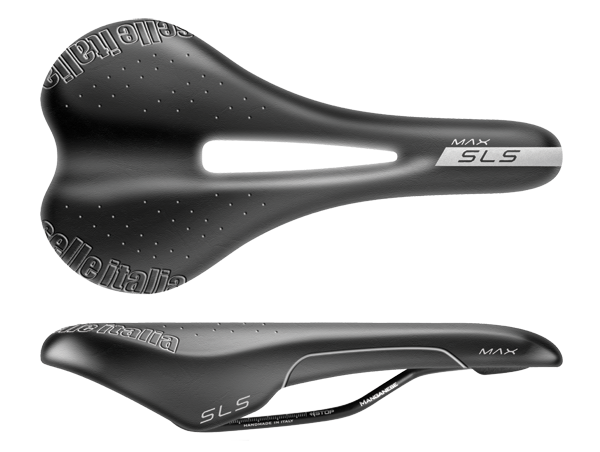 Selle Italia have a large range of new saddles for 2013; we've selected three here.• At $99.95 and a claimed 265g the Max SLS Flow 2013 seems a decent value proposition if you want to upgrade your saddle to something more anatomically correct. It has a perineal cut-out design, 7mm round manganese rails and a microfibre covering. It may be a good choice if you prefer more comfort and are not concerned with saving grams, given its extra padding and relative heft.
• The Flite Monolink 2013 has a funky single carbon rail mounting that is said to provide extra room for adjustment. This unit weighs in at 185g and has a Lorica cover for abrasion resistance and durability. Originally a Latin word literally meaning body armour, Lorica now names a synthetic fabric with a similar look and feel to leather. The saddle costs $239.95.
• Impressively light at a claimed 145g, the SLR Titanium 2013 has 7mm titanium rails, a Lorica cover and a shell made of 30% carbon composite. The padding is self-moulding to achieve a comfortable fit. The SLR Titanium costs $249.95.
Distributed by Cassons