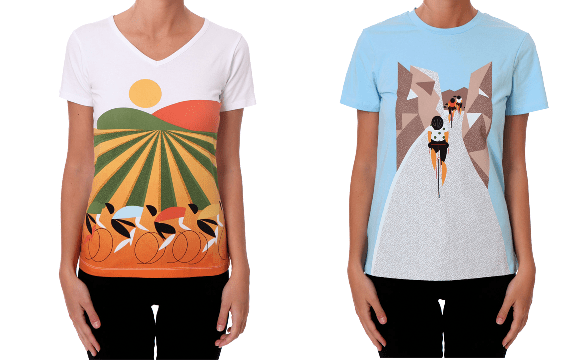 Après Velo have designed a range of T-Shirts to commemorate the 2014 Tour Down Under.
The artwork captures the beauty and uniqueness of the South Australian landscape that the cyclists ride through. Each design is available in either men's or women's cut.
The Gorge
The aptly named Gorge Road is an undulating run-in to the stage defining Corkscrew Road climb. This stretch of road is always a test of strategic racing as riders will be jockeying for position to launch for a win.
Colour: Sky Blue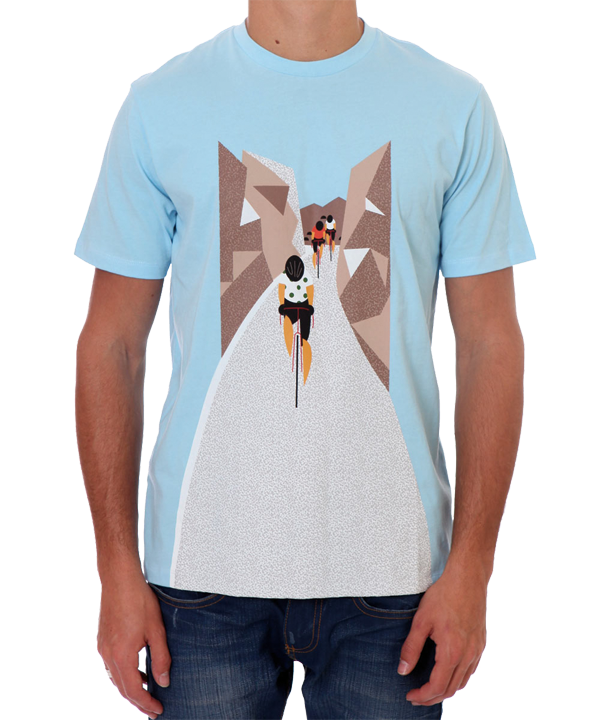 Victor Harbor
Stage 4 of the 2014 Tour Down Under finishes in the coastal town of Victor Harbor. Who will make a splash and wear the Ochre leader's jersey at the end of the day?
Colour: Sea Green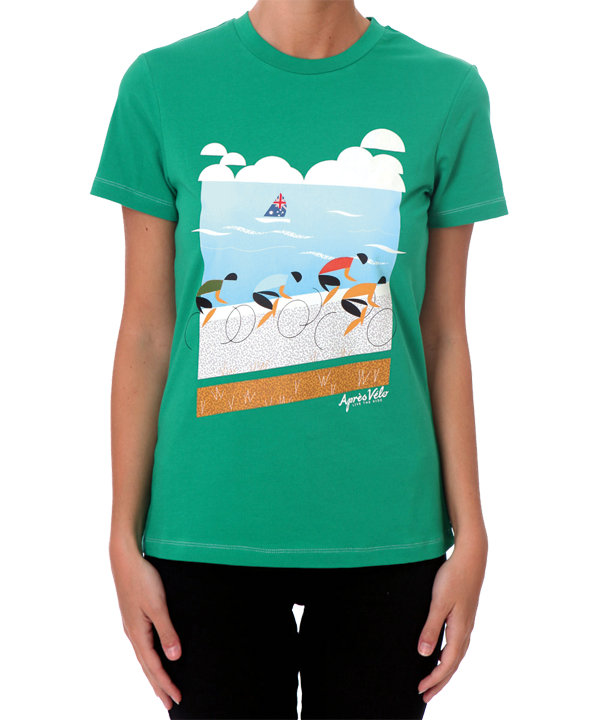 Willunga Hill
Old Willunga Hill is adorned with its own painted KOM crown. Set as the exclamation point of Stage 5, riders must climb it twice amid throngs of roaring fans before claiming a summit finish win.
Colour: Asphalt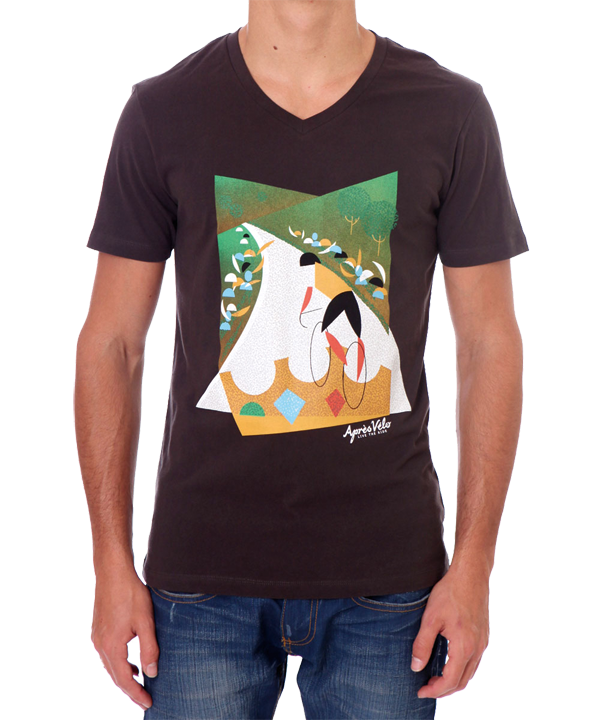 Eucalyptus Landscape
The biggest protagonist of the Tour Down Under won't be found in the peloton. One of the defining factors of the race is the harshness of an Australian summer. With little reprieve from the sun against the backdrop of Eucalyptus Trees and a sunburnt landscape, only the strong will survive.
Colour: Earth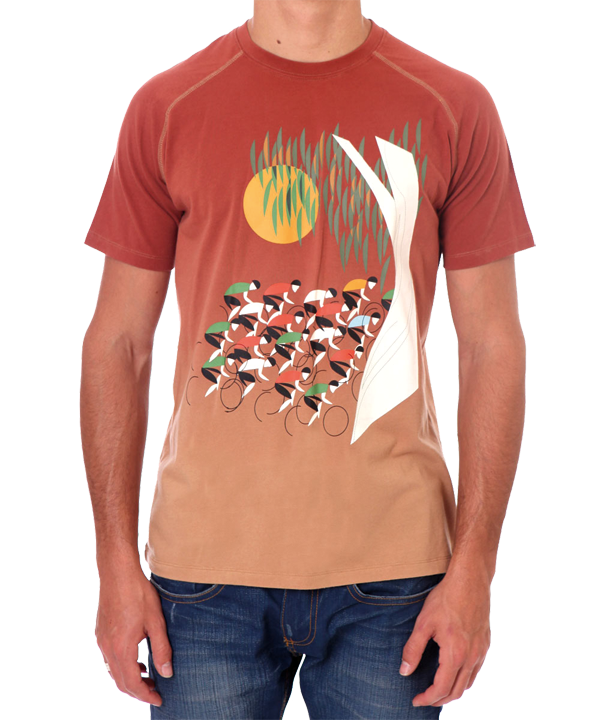 Barossa Valley
France isn't the only place to find a World Tour Road Race winding through scenic vineyards. The Barossa Valley sets a romantic backdrop for the colourful whirlwind of the peloton in the opening stages of the 2014 Tour Down Under.
Colour: Oak white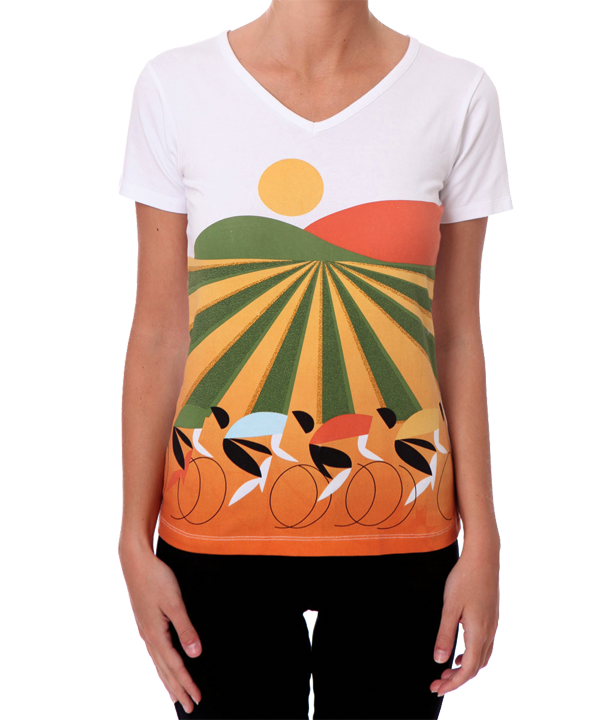 RRP: $49.95
Distributed by Après Velo