'Racing-inspired performance with ultimate durability' That's how Italian tyre manufacturer Vittoria describe their latest Corsa road tyre released globally today.
The company's top-of-the-range offering, the tyre fills the gap between the Pro Competition and Advance Training models and features a nylon casing.
Headline figures include 9% less rolling resistance, 32% more grip and a stated 21% more puncture resistance.
Made with a 100 TPI (thread per inch) nylon casing, Vittoria say their engineers have focused on the requirements of enthusiast cyclists who clock up the miles on long and demanding weekly rides. "These riders are competitive – always looking to improve their performance and riding experience," they say.
Bicycling Australia's Peter Maniaty has been riding and reviewing the tyres and speaks highly of them. His full review will feature online + in our next print edition.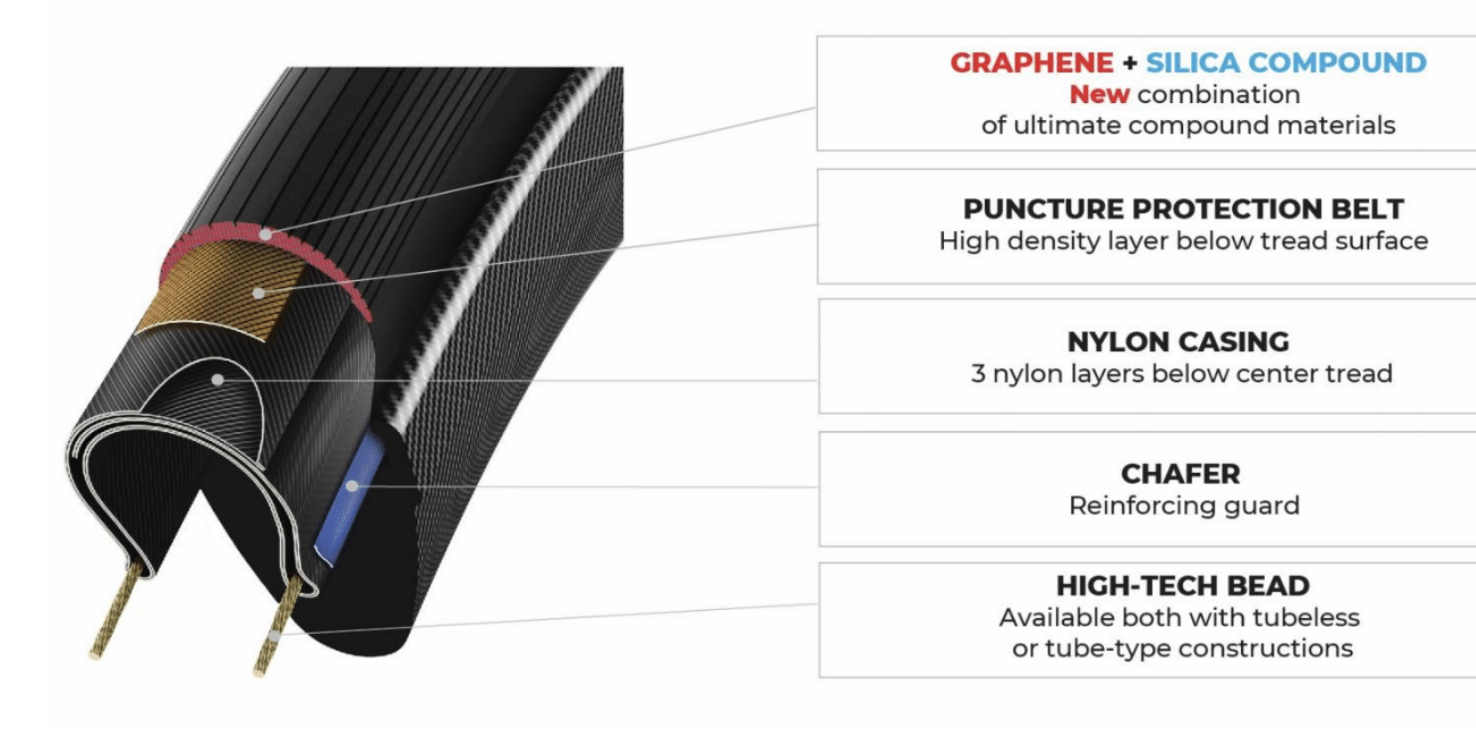 Key Attributes
Silica & Graphene
Vittoria say the inclusion of Graphene and Silica helps improve performance and grip while reducing rolling resistance.
Casing
To increase puncture protection, the central section of the casing features 3 layers of nylon as well as an additional puncture protection belt. The tire resistance is further increased at the bead level with a chafer – an extra protective layer of nylon wrapping the bead. The high-tech bead has been designed to ease the tire mounting and inflation for both tube-type and tubeless constructions.
Tread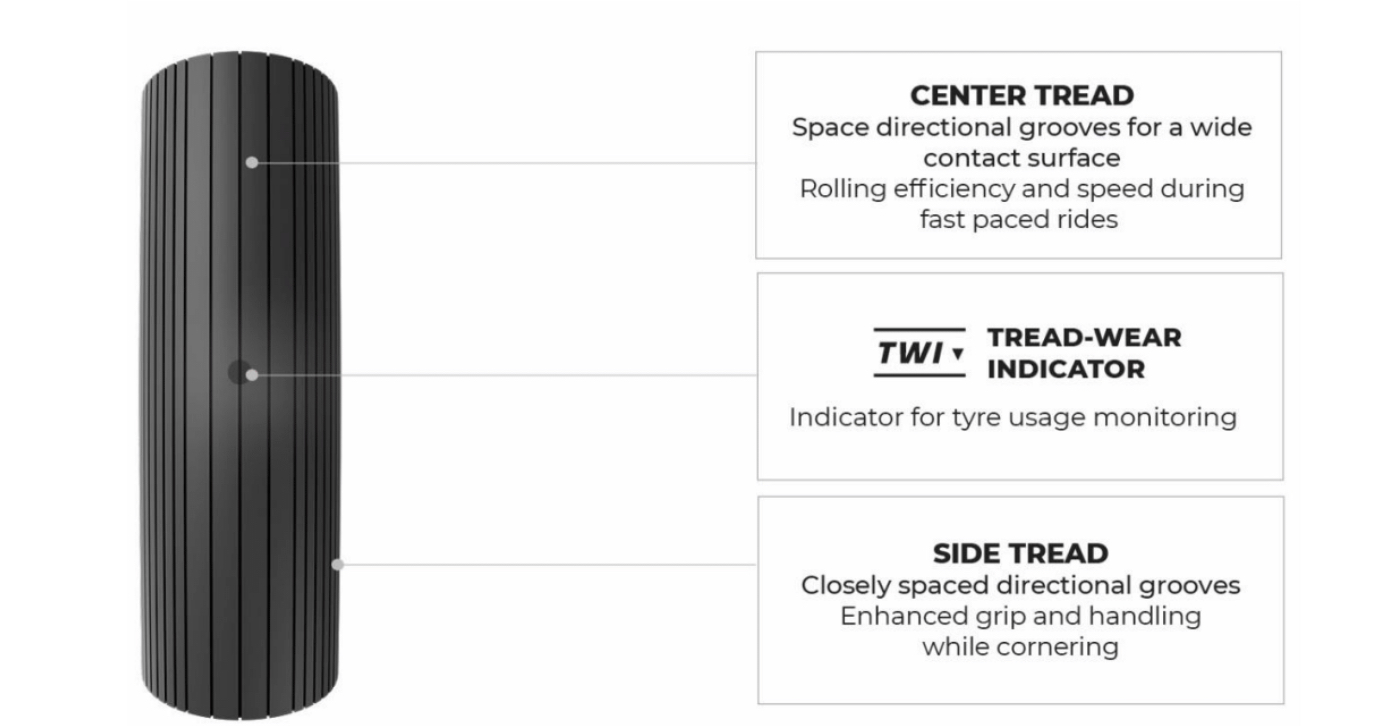 Corsa N.EXT uses the same tread as the original Corsa. The central part of the tread features spaced directional grooves for a wider contact surface. This improves rolling efficiency and speed during fast paced rides.
The side tread features closely spaced directional grooves to enhance grip and handling in the corners.
Corsa N.EXT tread also features a tread-wear indicator (TWI) – a small circle incision on the tread that indicates when the tread is worn and needs replacing.
QR Code
The tyre is the first road racing tire to feature a QR Code. This is printed on the tire hot patch, and by scanning it riders can access useful information about the tire such as tutorials on how to mount it, recommended air pressures, recommended tubes and accessories plus location of the nearest Vittoria dealer.
Sizing
Following the market trend, Corsa N.EXT is available in sizes and constructions as per the table below.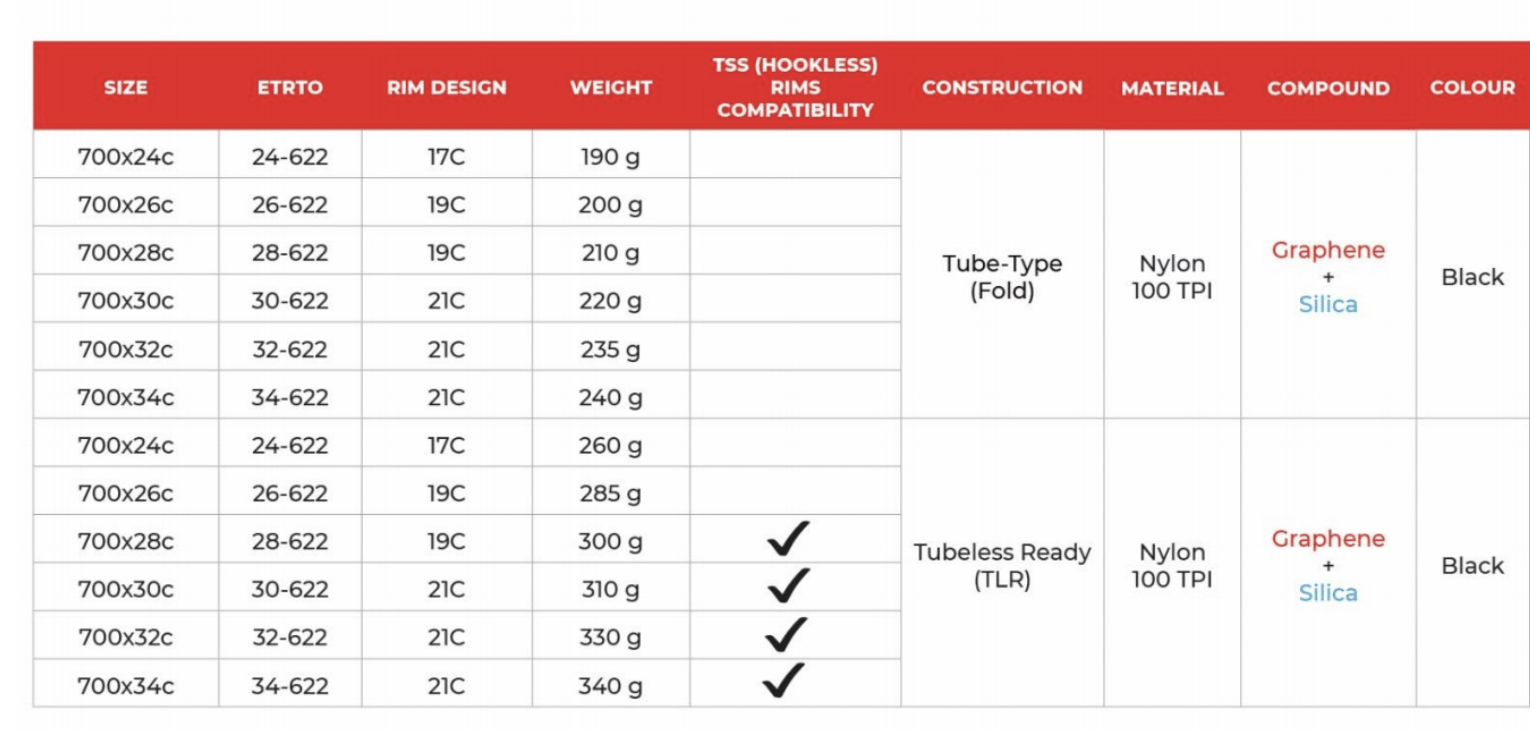 Australian RRP's will be available soon.