Italian manufacturer KASK have worked with designer and former international pro rider Iris Slappendel on a new collection of performance cycling apparel for women.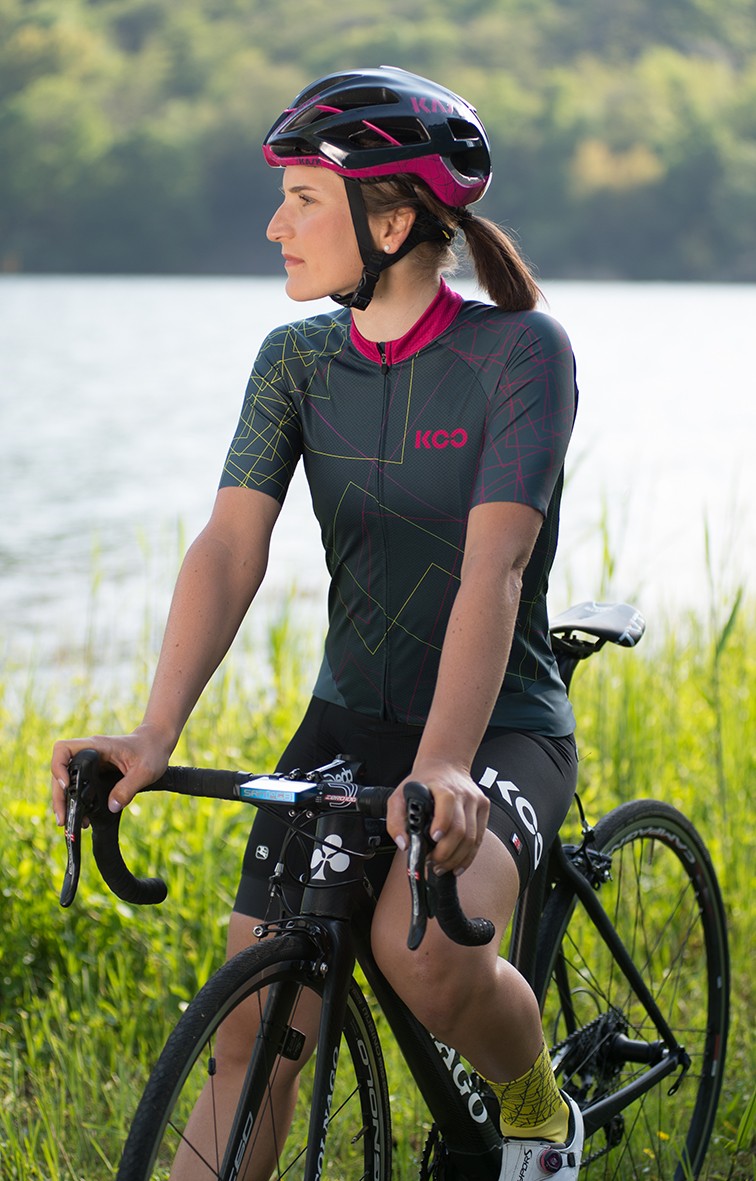 The 'Protect Your Style' range is the next step in the successful 'KASK For Women' initiative – a program the company says 'aims to empower and inspire women to pursue their dreams equipped with the highest performing products to meet the specific expectations and needs of female users.'
The 'Protect Your Style' kit will be available globally from mid-December and will include a Protone helmet, a jersey, a pair of socks and a cycling cap.
The unique design is the work of multi-talented former Dutch National Road Champion and apparel designer Iris Slappendel.
"I design cycling clothes that are fashionable so you have more fun on your bike," Slappendel said.
"When designing the range I was influenced by bold colours and geometric lines, it was great fun experimenting on where they would fit best and I'm really happy with how the items have turned out, they work really well together."
Ylenia Battistello, KASK Cycling Brand Manager said the company is proud of the Protect Your Style kit, particularly knowing how much women enjoy seeing female-specific cycling products in store.
"It delivers no compromise on performance, materials or fit," she said. "And the designs from Iris make a solid statement."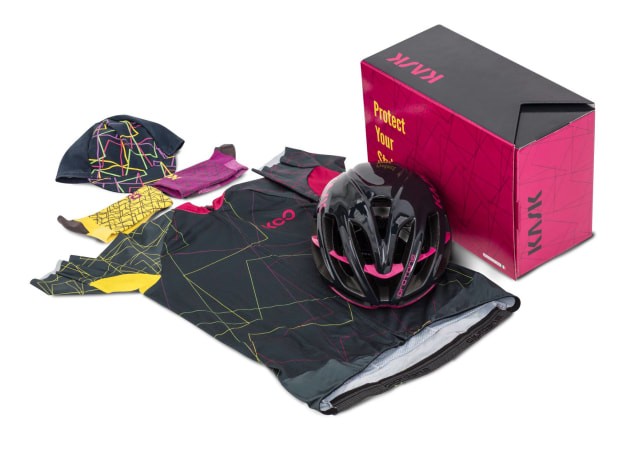 The Protect Your Style kit includes a Protone special edition helmet branded KASK, along with a Koo branded jersey, Koo cycling cap and Koo socks.
All the items in the kit will be available in small, medium or large, with the jersey also available in XS and XL.
All products in the kit are 100% designed and handmade in Italy which, the company says, ensures the highest standards of quality are maintained. The range will be available from mid-December with pricing to be published as soon as it's available.