After months of speculation it is now official – Chris Froome will attempt to win the Giro d'Italia and Tour de France in 2018.
The news broke in Italy overnight as the course for the next Giro was unveiled at a gala ceremony in Milan.
With leading riders present at the event, 2017 winner Tom Dumoulin said he was still unsure if he'd start. "I like this Giro but I cannot say anything yet about my presence at the start in May – I first need to study the route," he said. "I was the strongest in 2017, but 2018 is a different race. Froome is a strong rider and his presence makes the race harder and more interesting."
Moments earlier Chris Froome appeared via video link to break the news.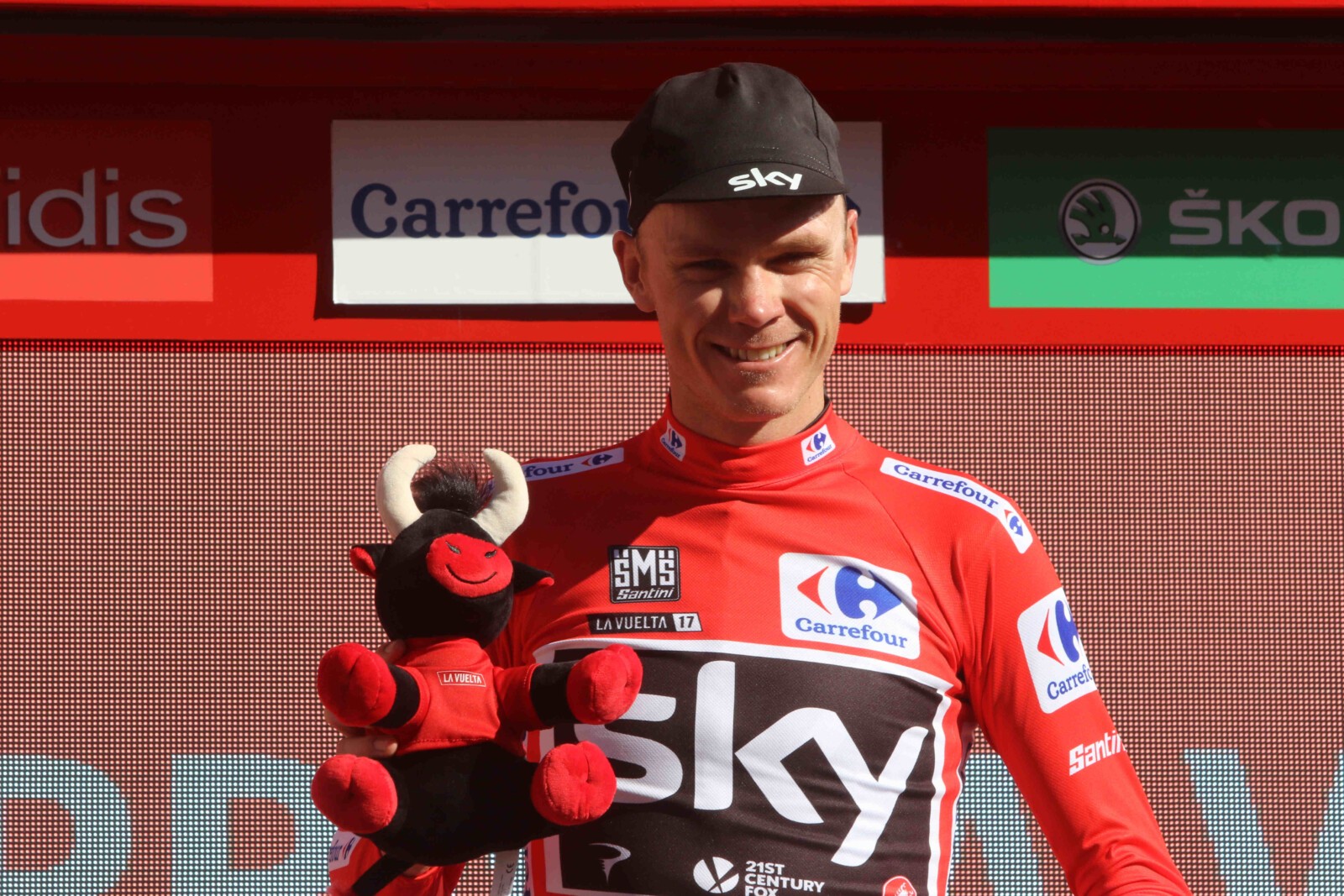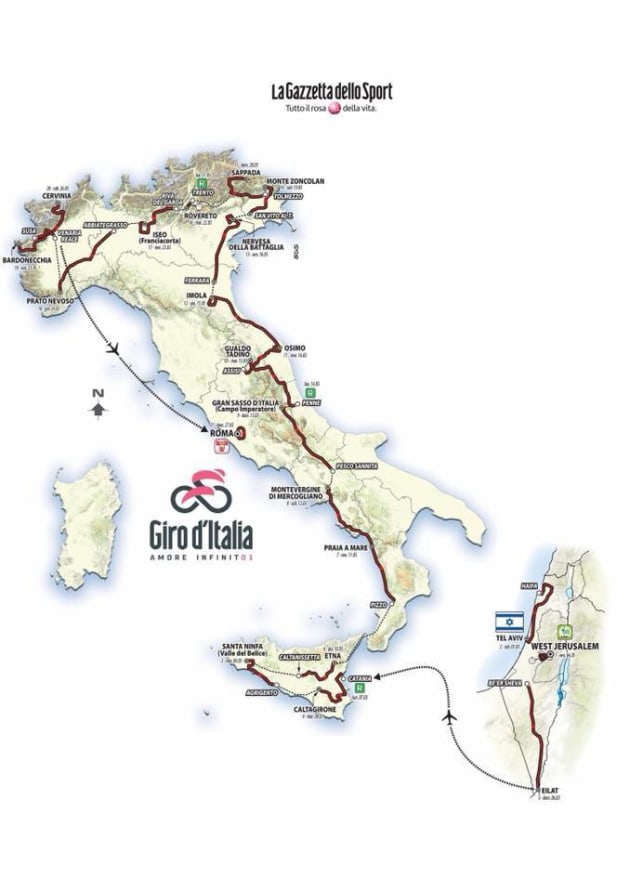 "It's something the team have considered carefully and we've talked about a lot," Froome said. "We know that it would be a significant feat in the modern era to win both the Giro and the Tour in the same season, but the way we managed things this year gives me confidence that I can successfully target both races.
Extra Week Of Recovery
Froome continued to say that another factor behind the decision was the extra week between the Giro and Tour in 2018.
"That's one more week for recovery and for training than there would be normally," he said.
"I think (this) potentially makes it more manageable and conducive to being able to hit both races in great shape."
Having won the 2017 Vuelta, Froome said this past season has been "a great working experience".
"It's a unique situation for me now having the opportunity to go to the Giro and attempt to win a third consecutive Grand Tour," he said.
Starting in Jerusalem on Friday May 4, the 101st edition of the Giro will cover 3,546km, feature 2 individual time trials, 8 summit finishes and 7 sprint stages.