Newman's Own Foundation, the independent foundation created by the late actor and humanitarian Paul Newman, has announced that Olympic champion cyclist Anna Meares is one of six inspirational Australian women being honoured in this year's charity grants program.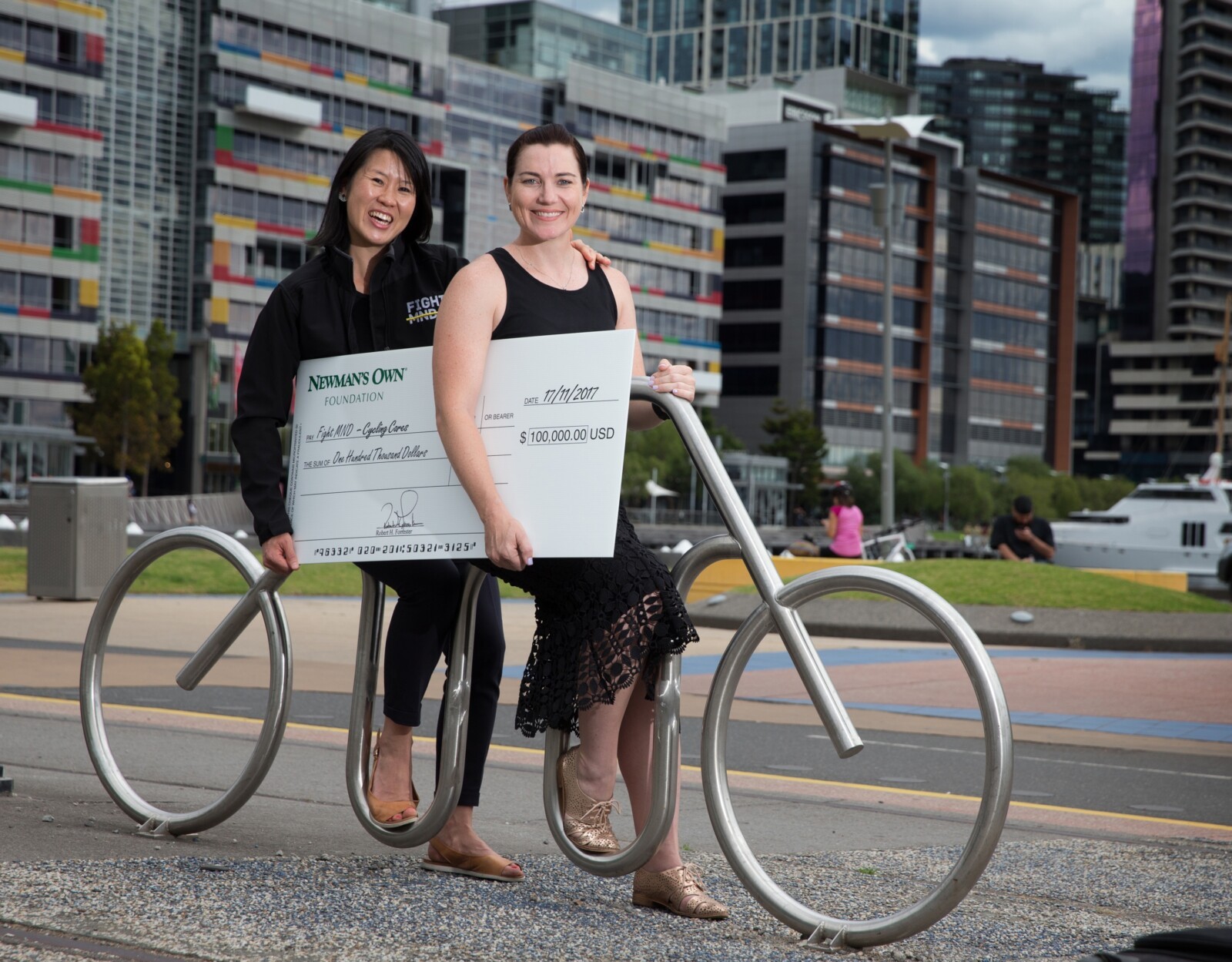 In acknowledgment of her commitment to giving back to the community Anna was asked by the Foundation to nominate an Australian charity to receive a $100,000USD ($AU130,000) grant. Anna nominated Fight MND which supports vital research into Motor Neurone Disease (MND).
The charity holds special significance for Anna following the MND diagnosis of her coach and mentor, the late Gary West following the 2016 Rio Olympics. Gary and Anna set up a fundraising platform called Cycling Cares under the Fight MND banner with the aim of raising $200,000 for research.
'We'll keep fighting until we beat this disease'
Anna said the challenges she endured on her journey to becoming an Olympic champion can never compare with the challenges faced by someone receiving an MND diagnosis.
"Gary was with me every step of the way with my efforts to become a world champion and now it's my turn by supporting research into MND." said Meares.
"The Newman's Own Foundation donation has given a huge boost to our fundraising campaign towards finding a much-needed cure."
Fight MND Relationship Manager Bec Daniher said that the battle to beat MND continues thanks to thanks to supporters like Anna and Newman's Own Foundation.
"We are extremely grateful for the support of Newman's Own Foundation, as a reflection of the fantastic work done by cycling legend Anna Meares through the Cycling Cares campaign," she said.
"Anna has become a leading figure in the fight against MND here in Australia and we are proud to work alongside her and in memory of Gary West who was tragically lost to MND in recent months. We'll keep fighting until we beat this disease".
For further details on the Fight MND / Cycling Cares campaign visit https://curemnd.org.au/cyclingcares/