With a reputation forged at the European Spring cobbled classics, Zipp's legendary 303 Firecrest wheels exude old-school hardman qualities while offering present-day design principles.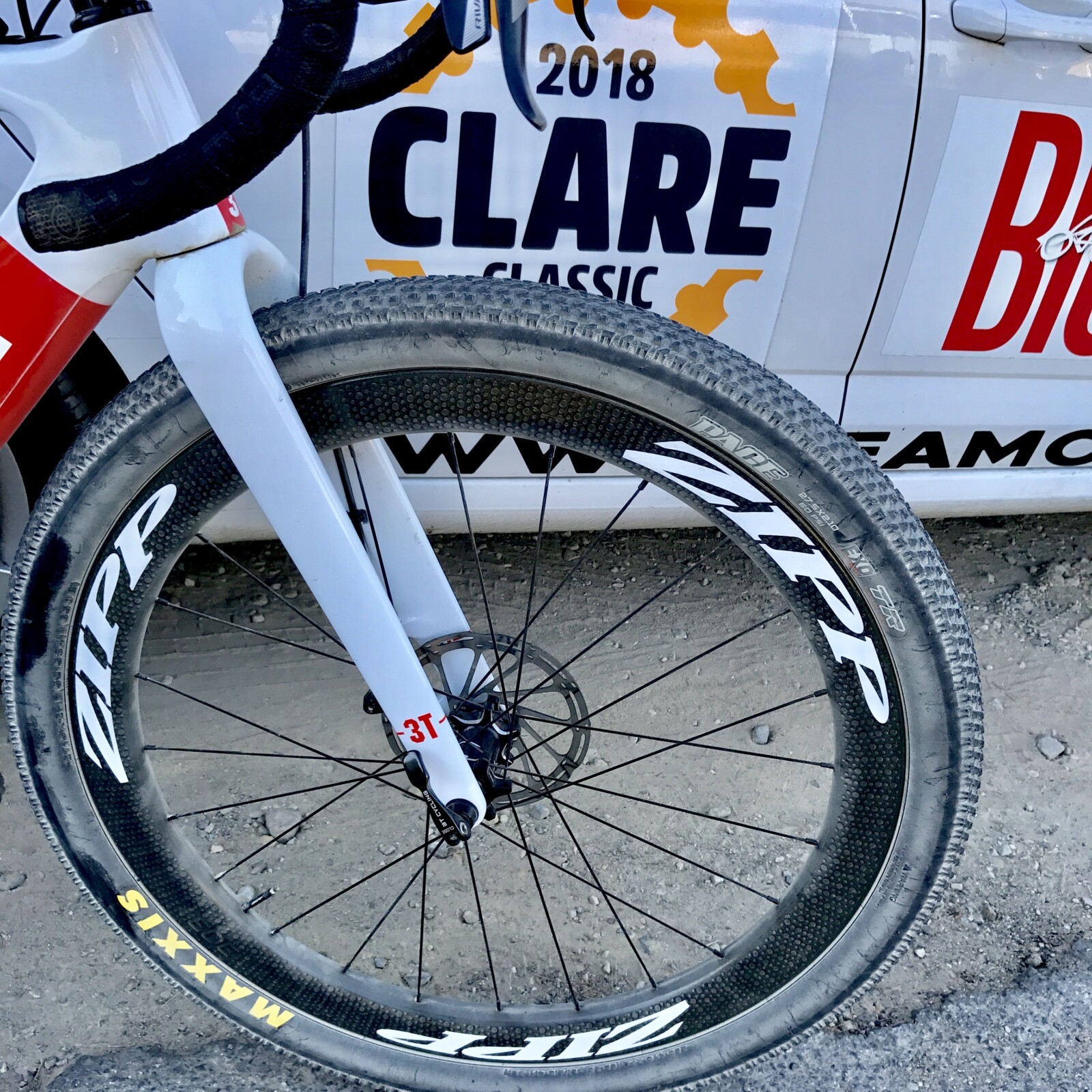 Ride a pair of 303 carbon clinchers – as we have over the past month thanks to Clare Classic Supporting Partner Echelon Sports – and you can't help but notice a discernible boost in speed and efficiency. At just 1,625g for the pair, these wheels are light enough to climb with ease while remaining a go-to, all-round, day-to-day proposition.
Having extensively tested a stunning pair of Zipp wheels in the Clare Valley region in the lead up to Bicycling Australia's first Gran Fondo of the year, the Clare Classic, we're convinced this is the ultimate endurance wheelset.
Fast off the mark, they offer superb acceleration, are surprisingly impervious to cross winds when riding traffic-free roads of the region's wide open plains, and maintain momentum at cruising speed. They sound like the perfect wheelset don't they? We certainly think so!
Zipp Firecrest Wheelset Redemption Offer
As an added bonus, if you purchase purchase a Zipp Carbon Clincher wheelset during April 2018, you can score a bonus SRAM 11-25, 11-28 or 11-32 cassette and Zipp course 23mm or 25mm tyres. More details here.
The Ultimate Gran Fondo Carbon Clincher?
At the heart of the 303 Carbon Clincher is the 77/177 hubset, an innovation that results in improved stiffness, simplicity and versatility.
This wider rim provides extra durability along with improved aerodynamics – the wider rim also leading to the development of Zipp's revolutionary Firecrest technology.
For the technically minded, the wheels feature optimized flange geometry and a unique spoke hole attachment pattern with Sapim CX Sprint spokes to optimize torsional and lateral stiffness and strength.
The 303s include a newly designed quick-release skewers with a wider more ergonomic handle to provide more leverage for opening and closing. When closed, the lever contours neatly with the frame of the bike ensuring a slick and streamlined finish.
Distinctive Graphics And 45mm Depth
These eye-catching wheels and Zipp's updated graphics will make any bike look fast even when standing still. But performance is more than skin-deep, the Firecrest technology moving the centre pressure of the wheel backwards, giving the 45 mm-deep rim the crosswind stability a box-section rim.
At the same time, the 26.4 mm-wide brake track (at center) allows the clincher tire to take on a wider, more stable shape without compromising rolling resistance. It's faster, simpler, and more stable.
Each 303 Firecrest Carbon Clincher wheel comes with Tangente Platinum Pro Evo brake pads, Zipp Integrated Valve Extender with valve-core wrench, rim tape and quick release.
Zipp 303 Specifications
Front Wheel
Weight 725g
Hub Used 77
Rim Depth 45mm
Brake Track Width (center) 26.40mm
Max Width 28.50mm
Spokes Sapim CX-Sprint
Max Tire Pressure 125psi
Max Tire Pressure 8.62bars
Dimpled Surface Yes
Nipples Sapim
Rear Wheel
Weight 900g
Rim Depth 45mm
Brake Track Width (center) 26.40mm
Max Width 28.50mm
Clincher Bead Width 17.25mm
Spokes Sapim CX-Sprint
Spoke Count 24
Max Tire Pressure 125psi
Max Tire Pressure 8.62 bars
11-speed compatible hub
Dimpled Surface
Nipples Sapim
For further details contact your nearest Zipp dealer. You can locate your closest store via this link.